The Church Calendar and our spiritual maturation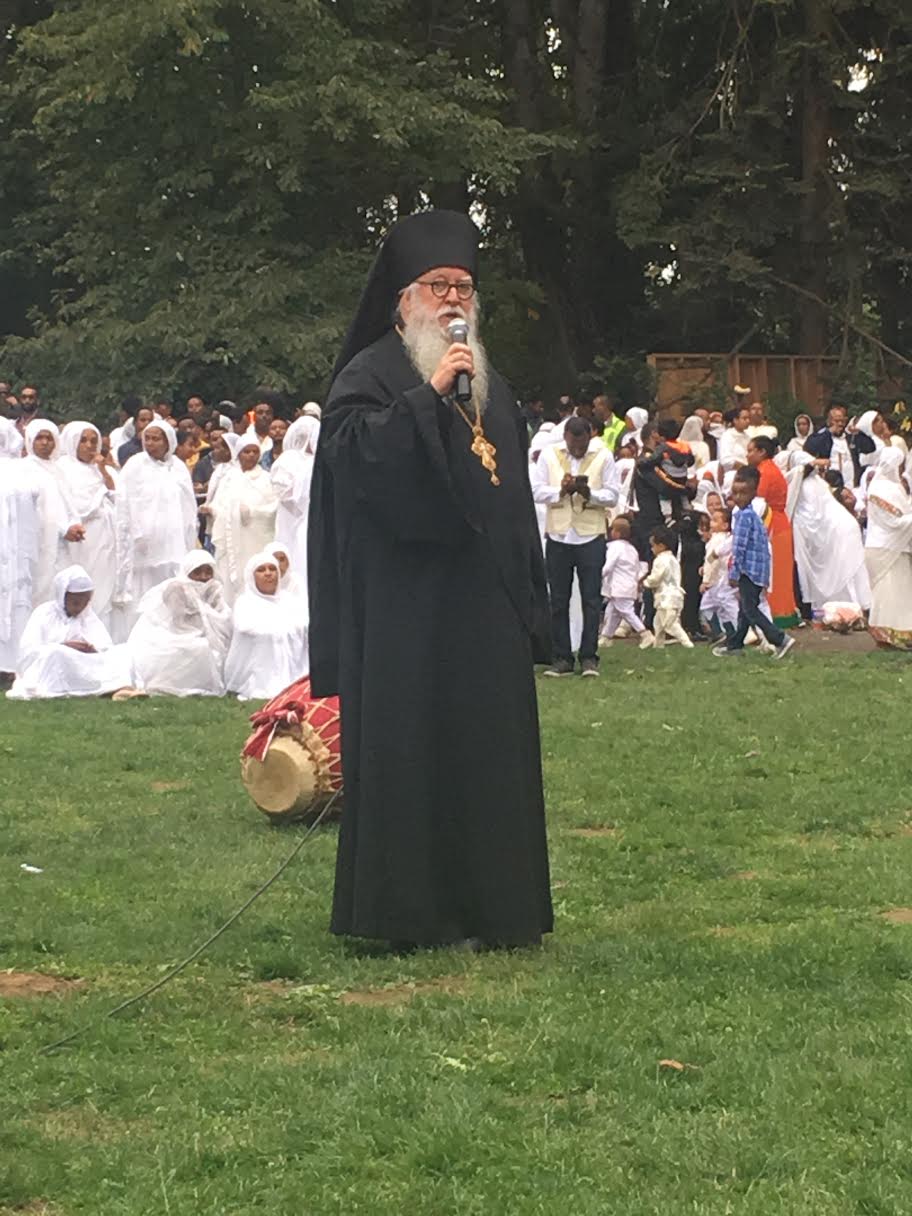 One of the most spiritually profitable discoveries for me, personally, was when I started, as a new Orthodox Christian, the observance of the liturgical calendar. Each day of the year I was carried along with the cycle of commemorations that brought to life various events in the life of Christ. The calendar provided me with daily scripture readings that quenched my thirst. The historical memory of the Church, lived out in the various periods of fasts and feasts, allowed me to experience a Christianity that was vibrant and meaningful.
An important element in the calendar, I discovered, was the daily commemorations of Christian saints and martyrs. These saints came alive with each day's offering, allowing me a chance to emulate in my own life the lives of those who'd already won the battle, acquiring holiness in the Lord. It was the daily commemoration of the saints that allowed me to remember the mystical connection between the Church Militant here on earth and the Church Triumphant in heaven.
Just as a general of the army studies the military maneuvers of past generals in preparation for leading his men into battle, so can I study the saints who've triumphed in spiritual warfare. If I want to struggle more faithfully in my own spiritual quest to deepen my love for God, I need look no further than the lives of the saints to find inspiration.
With love in Christ,
Abbot Tryphon
Photos: I've been speaking at this annual Ethiopian Orthodox gathering, at the invitation of my friends Archbishop Lucas and Bishop Markos, for about fourteen years.

Thursday October 4, 2018 / September 21, 2018
19th Week after Pentecost. Tone one.
Apodosis of the Exaltation of the Cross.
Apostle Quadratus of the Seventy (130).
Uncovering of the relics (1752) of St. Demetrius, metropolitan of Rostov (1709).
New Hieromartyrs Alexander, Alexis, Constantine, John priests (1918).
New Hieromartyr Mavrikius and with him Martyr Basil and Vladimir (1937).
New Hieromartyrs Valentin, Alexander, John, Andrew, Peter, John priests (1937).
New Hieromartyr Theophan (Tuliakov), metropolitan of Lipetsk and Belo-Russia (1937).
New Hieromartyr John priest (1938).
New Hieromartyr Basil priest (1942).
Venerable Daniel, abbot of Shugh Hill (Novgorod) (16th c.).
Venerable Joseph of Zaonikiev Monastery (Vologda) (1612).
Hieromartyr Hypatius, bishop of Ephesus, and his presbyter Andrew (730).
Sts. Isaacius and Meletius, bishops of Cyprus.
Martyr Eusebius of Phoenicia (2nd c.) and Martyr Priscus of Phrygia.
Martyrs Eusebius, Nestabus, Zeno, and Nestor the Confessor of Gaza (4th c.).
Venerable Jonah the Sabbaite (9th c.) (Greek).
Synaxis of All Saints of Uglich.
Prayer request: I am leaving early this morning for Columbia, South Carolina. Please pray for my safe journey, and for the success of the Ancient Christianity Conference.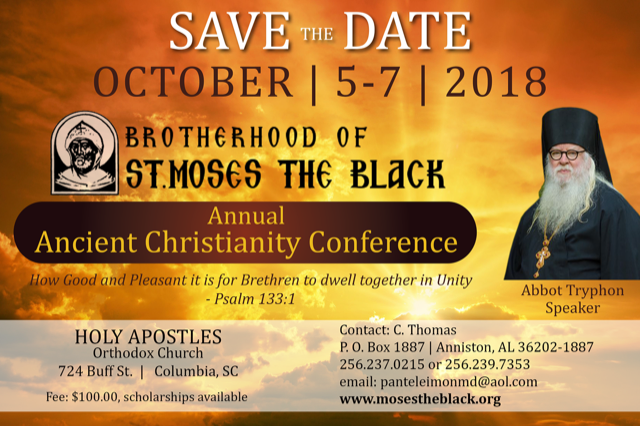 The Scripture Readings
John 10:1-9
Jesus the True Shepherd
10 "Most assuredly, I say to you, he who does not enter the sheepfold by the door, but climbs up some other way, the same is a thief and a robber. 2 But he who enters by the door is the shepherd of the sheep. 3 To him the doorkeeper opens, and the sheep hear his voice; and he calls his own sheep by name and leads them out. 4 And when he brings out his own sheep, he goes before them; and the sheep follow him, for they know his voice. 5 Yet they will by no means follow a stranger, but will flee from him, for they do not know the voice of strangers." 6 Jesus used this illustration, but they did not understand the things which He spoke to them.
Jesus the Good Shepherd
7 Then Jesus said to them again, "Most assuredly, I say to you, I am the door of the sheep. 8 All who ever came before Me are thieves and robbers, but the sheep did not hear them. 9 I am the door. If anyone enters by Me, he will be saved, and will go in and out and find pasture.
Philippians 1:20-27
20 according to my earnest expectation and hope that in nothing I shall be ashamed, but with all boldness, as always, so now also Christ will be magnified in my body, whether by life or by death. 21 For to me, to live is Christ, and to die is gain. 22 But if I live on in the flesh, this will mean fruit from my labor; yet what I shall choose I cannot tell. 23 For I am hard-pressed between the two, having a desire to depart and be with Christ, which is far better. 24 Nevertheless to remain in the flesh is more needful for you. 25 And being confident of this, I know that I shall remain and continue with you all for your progress and joy of faith, 26 that your rejoicing for me may be more abundant in Jesus Christ by my coming to you again.
Striving and Suffering for Christ
27 Only let your conduct be worthy of the gospel of Christ, so that whether I come and see you or am absent, I may hear of your affairs, that you stand fast in one spirit, with one mind striving together for the faith of the gospel,
Luke 4:16-22
Jesus Rejected at Nazareth
16 So He came to Nazareth, where He had been brought up. And as His custom was, He went into the synagogue on the Sabbath day, and stood up to read. 17 And He was handed the book of the prophet Isaiah. And when He had opened the book, He found the place where it was written:
18 "The Spirit of the Lord is upon Me,
Because He has anointed Me
To preach the gospel to the poor;
He has sent Me to heal the brokenhearted,
To proclaim liberty to the captives
And recovery of sight to the blind,
To set at liberty those who are oppressed;
19 To proclaim the acceptable year of the Lord."
20 Then He closed the book, and gave it back to the attendant and sat down. And the eyes of all who were in the synagogue were fixed on Him. 21 And He began to say to them, "Today this Scripture is fulfilled in your hearing." 22 So all bore witness to Him, and marveled at the gracious words which proceeded out of His mouth. And they said, "Is this not Joseph's son?"