No one is required by God to remain in an abusive relationship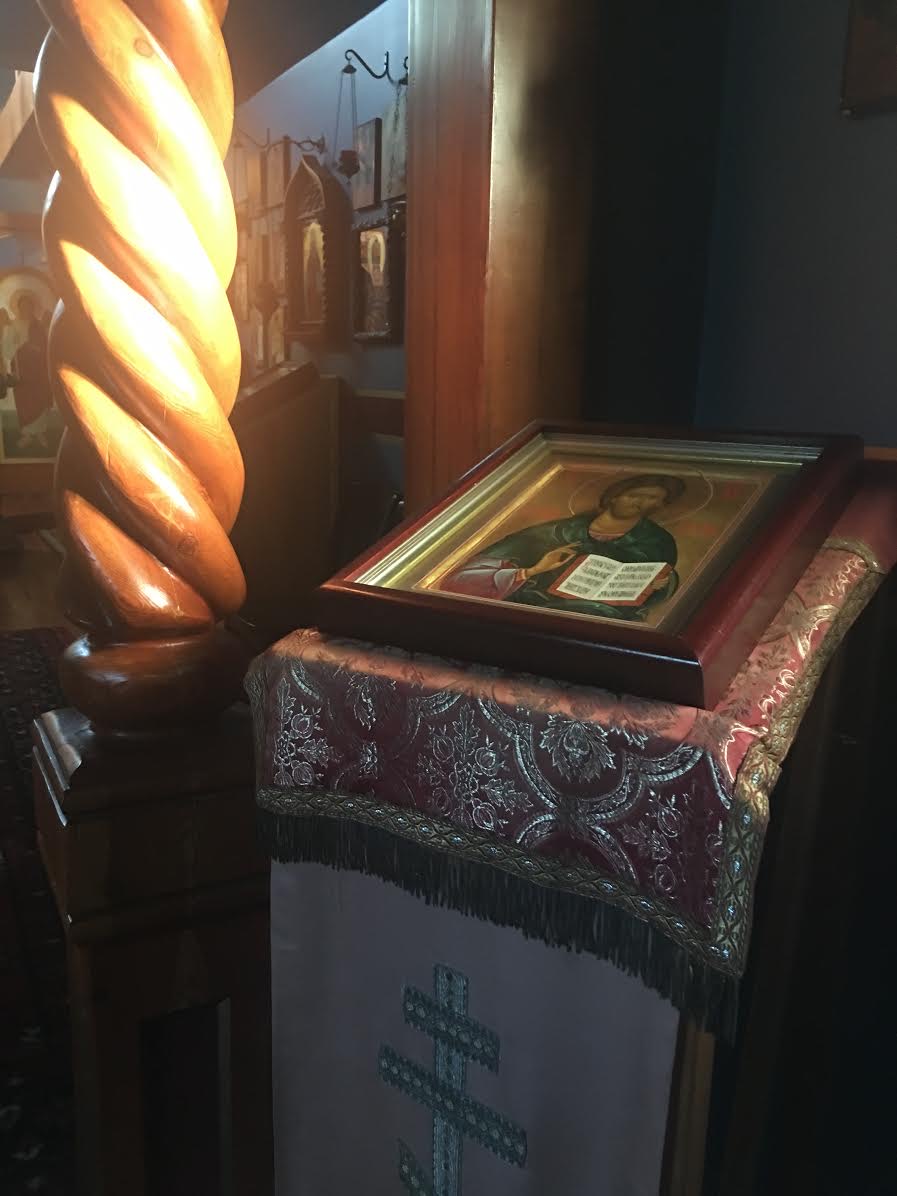 The best way to respond to another person's anger is not to withdraw, but to move towards them with kindness. There are times when distancing yourself from someone who is angry, is necessary, for there is absolutely no good reason for you to move towards another, when they are being abusive. For the wife of an abuser to remain in danger, in an attempt to transfer love while receiving abuse, is a form a suicide. Too many women, either out of fear, or for economic reasons, or for the sake of the children, remain in abusive relationships. This is clearly a situation that does not require the abused, out of Christian charity, to remain living with the abuser, for to do so could prove dangerous.
Likewise, if out of a desire to help the abuser, we offer love, but do not call them on their bad behavior, we could be guilty of enabling their abusive behavior. I once stopped my car at curbside, when I saw a man beating on a woman. It would have been unthinkable for me to continue driving, knowing this woman was in danger. After calling 911, I stepped between the man and woman, telling the man to back off (not something I'd recommend). Lucky for me I was able, probably because of my attire and size, to intimidate him to step back until the police arrived. My point in telling this story is that there are times when justice must reign, and we must offer assistance to someone who is being abused.
Remaining in an abusive relationship can be destructive to our spiritual lives, as well as being potentially dangerous. We must be wise as serpents, but meek as lambs, and temper our response to the anger of another. Striking back must not be our response, as we must recognizing the abuser must be called to repentance. In our attempt to offer love and goodness to the person who is heaping anger upon us, we could inadvertently be prolonging the day of their repentance. The person struggling with anger does not need you to be his enabler, and relationships of co-dependence have the potential of being spiritually destructive for both parties. As long as our response to someone's anger is itself devoid of anger, we are safe.
Permissiveness is not required when dealing with the abuser, for we must not allow the evil of abuse to continue. We must respond without anger, for the opposite of anger is not passively allowing the abusive behavior to continue. We must cultivate a strong sense of right and wrong, and oppose evil, not out of passion, but out of righteousness. If the anger is accompanied by a history of violence, the gravity of the offense most certainly does not require the abused to continue to live in the grip of the abuser. This can clearly be a situation that requires the abused to remove themselves, and their children, from the dangers of living with such a person. If moving out puts the abused in further danger, the police should be enlisted to help with the move.
It is important to note, finally, that it is not just men who can be the abusers. What I have written about women needing to remove themselves, and their children, from the dangers of living with the abuser, goes as well for men who find themselves in such unhealthy, and dangerous situations. There are also female abusers, and a man need not feel he is alone when dealing with an abusive woman. I must also clearly state, mental and physical abuse are the same thing.
With love in Christ,
Abbot Tryphon
Wednesday October 10, 2018 / September 27, 2018
20th Week after Pentecost. Tone two.
Fast. Food with Oil
Martyr Callistratus and his company (49 Martyrs) of Carthage (304).
Venerable Sabbatius, wonderworker of Solovki (1435).
New Hieromartyr Demetrius priest (1918).
New Hieromartyrs Herman bishop of Volsk and Michael priest (1919).
Hieromartyr Peter, metropolitan of Krutitsa (1937).
New Hieromartyr Theodore priest (1937).
Apostles Mark, Aristarchus, and Zenas of the Seventy.
Martyr Epicharis of Rome (284).
Venerable Ignatius, abbot of the monastery of the Deep Stream (970).
Venerables Sergius (1392) and Nikon (1426) abbots of Radonezh.
New Martyr Aquilina of Thessalonica (1764) (Greek).
St. Flavian, Archbishop of Antioch (381-404).
Hieromartyr Anthimus the Georgian, metropolitan of Wallachia (1716).
St. Rachel, schemanun of Borodino Convent (1928).
St. Sigebert, king of the East Angles, martyr (635) (Celtic & British).
St. Barry, disciple of St. Cadoc.
Martyr Fortunatus and Hieromartyr Philemon (Greek).
Martyr Gaiana (Greek).
25 Martyrs drowned in the sea (Greek).
The Scripture Readings
Philippians 2:24-30
24 But I trust in the Lord that I myself shall also come shortly.
Epaphroditus Praised
25 Yet I considered it necessary to send to you Epaphroditus, my brother, fellow worker, and fellow soldier, but your messenger and the one who ministered to my need; 26 since he was longing for you all, and was distressed because you had heard that he was sick. 27 For indeed he was sick almost unto death; but God had mercy on him, and not only on him but on me also, lest I should have sorrow upon sorrow. 28 Therefore I sent him the more eagerly, that when you see him again you may rejoice, and I may be less sorrowful. 29 Receive him therefore in the Lord with all gladness, and hold such men in esteem; 30 because for the work of Christ he came close to death, not regarding his life, to supply what was lacking in your service toward me.
Luke 5:33-39
Jesus Is Questioned About Fasting
33 Then they said to Him, "Why do the disciples of John fast often and make prayers, and likewise those of the Pharisees, but Yours eat and drink?"
34 And He said to them, "Can you make the friends of the bridegroom fast while the bridegroom is with them? 35 But the days will come when the bridegroom will be taken away from them; then they will fast in those days."
36 Then He spoke a parable to them: "No one puts a piece from a new garment on an old one; otherwise the new makes a tear, and also the piece that was taken out of the new does not match the old. 37 And no one puts new wine into old wineskins; or else the new wine will burst the wineskins and be spilled, and the wineskins will be ruined. 38 But new wine must be put into new wineskins, and both are preserved. 39 And no one, having drunk old wine, immediately desires new; for he says, 'The old is better.' "