Praying for our bishops, while loving them in Christ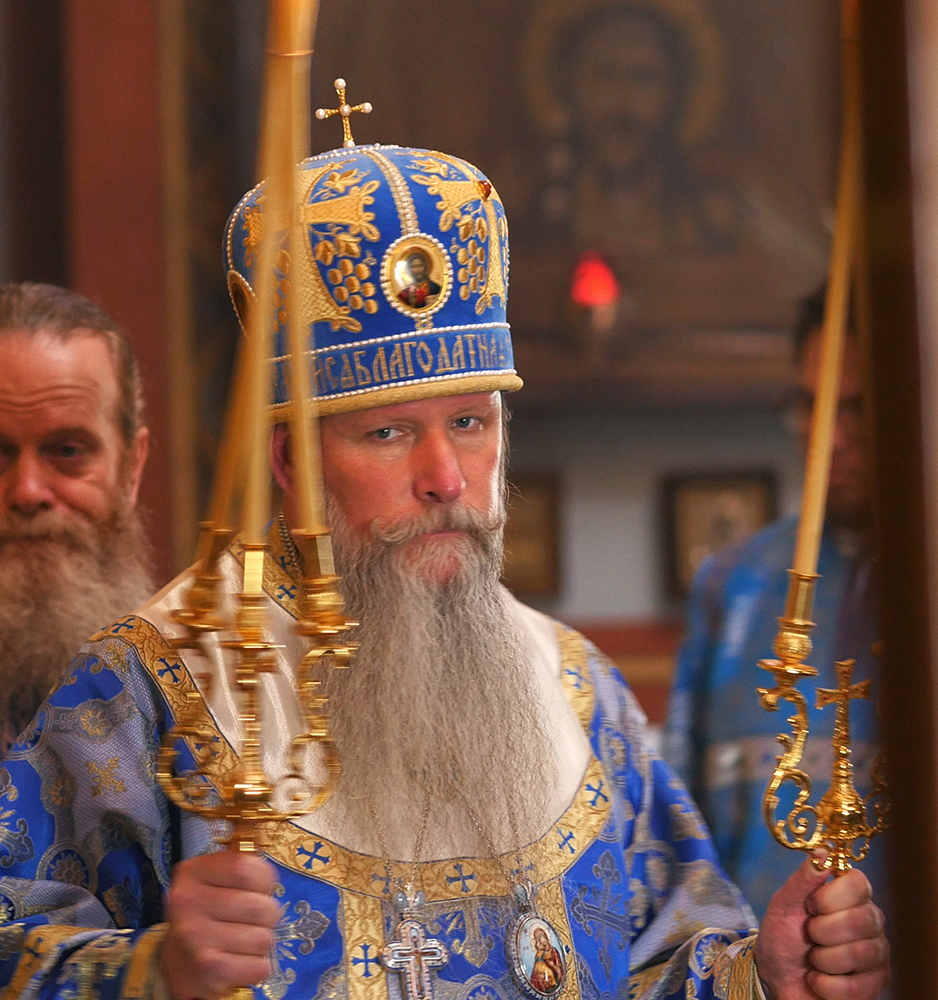 The bishop is both servant to his people and father to his flock. He represents Christ in the midst of his diocese, and his compassion, sweetness, longsuffering, and kind heart, flows directly from Christ Himself.
As Christ among us, the bishop is our father, and like all fathers, sometimes we, his children, complain, judge, and show disrespect. A man who has seven children knows the experience of having his children disrespect, disobey, and complain, sometimes even saying they hate him. The dad knows this will pass, for he knows his children, in their heart of hearts, actually do love him, and eventually will see the error of their behavior. Eventually they will grow to show their dad the honor and respect he deserves, and will truly admit that they are grateful to God for having the dad they have.
Like our biological fathers, we sometimes forget that the Lord, in His loving kindness, has given us bishops as our spiritual fathers. And, like our biological fathers, we sometimes treat them with anger and resentment. But, like our biological fathers, if we be true to our faith, we learn to show them the respect and love that is their right as our fathers.
The biological father sometimes reacts with anger toward the child that is disobedient. He sometimes is not as patient as he could be, or perhaps shows favoritism toward one child over another. But he does love them all, and it is only human when he fails any of his children. Yet this dad does love them all, and a Christian dad is always praying that he be a good father to all his children.
It is paramount that we, as Orthodox Christians, always remember that our bishop, as father to his priests, and father to the members of his diocese, has the same responsibilities to each of his children, as does the biological father. But, as a bishop, his fatherly position is a very heavy burden, and one he knows he personally fails at fulfilling in a Christ like manner. But like our biological fathers, it is our duty to love him anyway, knowing that he really cares for us, and that we must love and pray for him, daily.
The honor we show our bishops is honor that is shown to Christ Himself, just as when we kiss icons, our love and honor are passed on to the archetype. We call our bishops Lord in the Liturgy, not because they are princely overlords, but because they are Christ in our midst. We love and honor them, because they, like Christ, first loved us. And the love and honor we show them (as icons of Christ) are passed on to the prototype, Christ Himself.
Finally, I wish to say publicly, that I am grateful for the bishops God has given me, just as I am grateful for the biological father I was blessed to have. I love all my bishops, and I pray for them daily.
With love in Christ,
Abbot Tryphon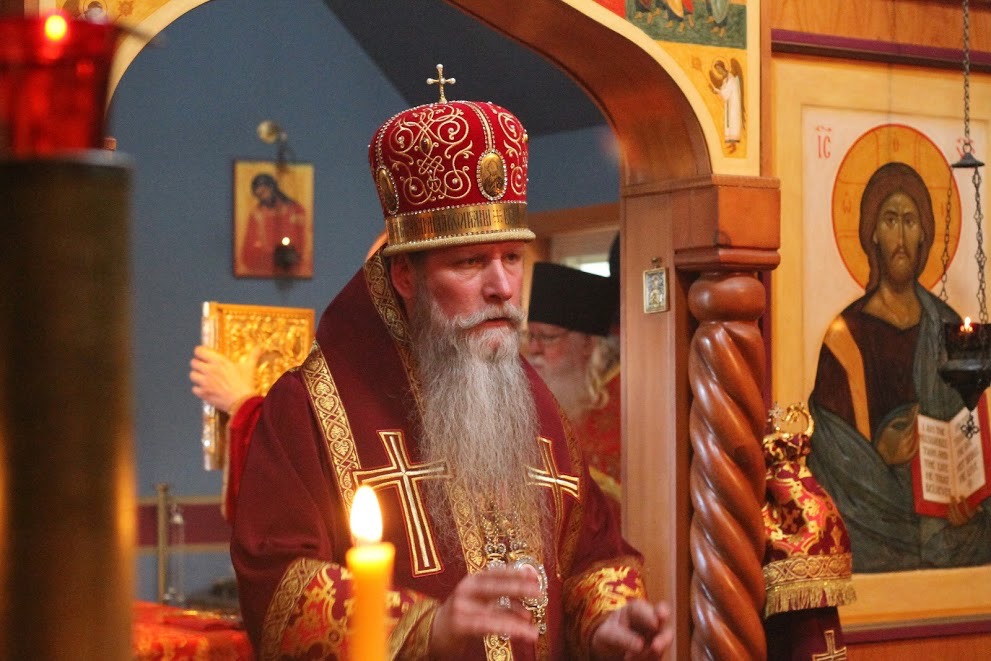 Photos: My beloved bishops: His Eminence Archbishop Kyrill, His Grace Bishop Theodosy,  and His Grace Bishop Irenei.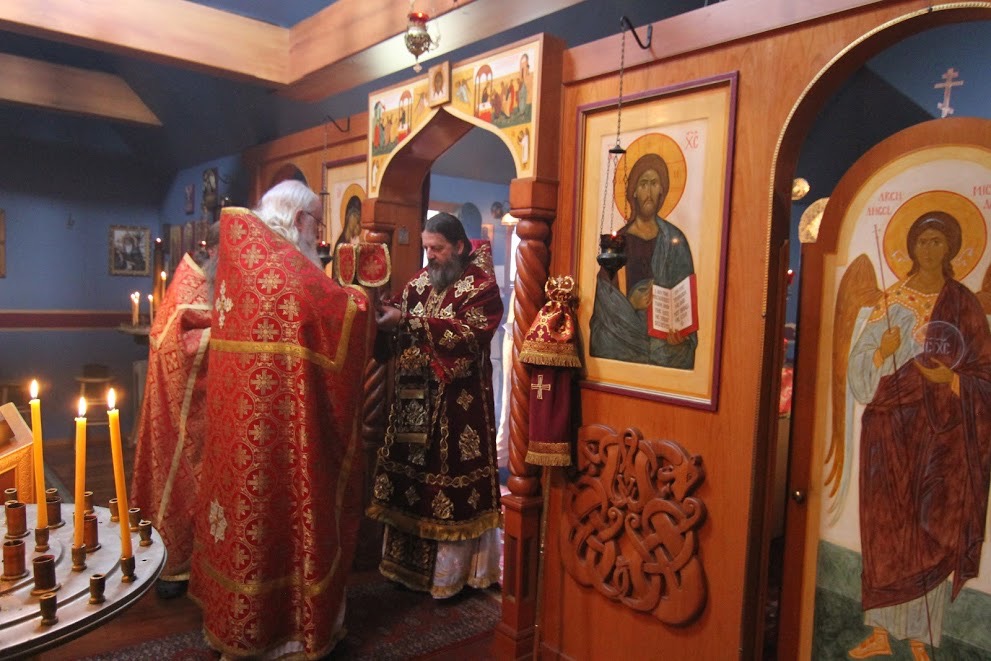 Tuesday October 9, 2018 / September 26, 2018
20th Week after Pentecost. Tone two.
Repose of the Holy Apostle and Evangelist John the Theologian.
Canonization of St. Tikhon, Patriarch of Moscow (1989).
New Hieromartyrs Athanasius, Alexander, Demetrius priests, martyrs John, Nicholas (1937).
New Hieromartyr Vladimir priest (1939).
Venerable Ephraim, abbot of Perekop, wonderworker of Novgorod (1492).
Righteous Gideon, judge of Israel.
Venerable Nilus of Rossano (Calabria) (1044).
Arrival of the Iveron Icon of the Most Holy Theotokos in Geogria (1989) (Georgia).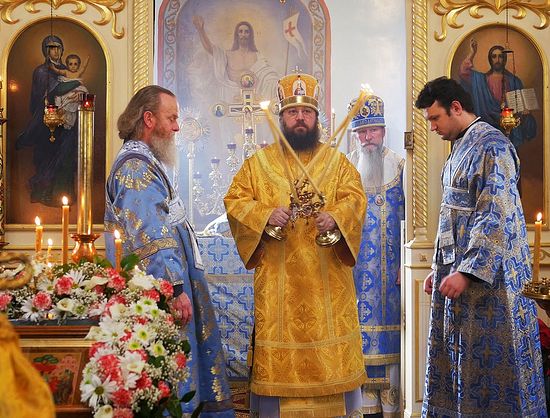 The Scripture Readings
John 21:15-25
Jesus Restores Peter
15 So when they had eaten breakfast, Jesus said to Simon Peter, "Simon, son of Jonah, do you love Me more than these?"
He said to Him, "Yes, Lord; You know that I love You."
He said to him, "Feed My lambs."
16 He said to him again a second time, "Simon, son of Jonah, do you love Me?"
He said to Him, "Yes, Lord; You know that I love You."
He said to him, "Tend My sheep."
17 He said to him the third time, "Simon, son of Jonah, do you love Me?" Peter was grieved because He said to him the third time, "Do you love Me?"
And he said to Him, "Lord, You know all things; You know that I love You."
Jesus said to him, "Feed My sheep. 18 Most assuredly, I say to you, when you were younger, you girded yourself and walked where you wished; but when you are old, you will stretch out your hands, and another will gird you and carry you where you do not wish."19 This He spoke, signifying by what death he would glorify God. And when He had spoken this, He said to him, "Follow Me."
The Beloved Disciple and His Book
20 Then Peter, turning around, saw the disciple whom Jesus loved following, who also had leaned on His breast at the supper, and said, "Lord, who is the one who betrays You?" 21 Peter, seeing him, said to Jesus, "But Lord, what about this man?"
22 Jesus said to him, "If I will that he remain till I come, what is that to you? You follow Me."
23 Then this saying went out among the brethren that this disciple would not die. Yet Jesus did not say to him that he would not die, but, "If I will that he remain till I come, what is that to you?"
24 This is the disciple who testifies of these things, and wrote these things; and we know that his testimony is true.
25 And there are also many other things that Jesus did, which if they were written one by one, I suppose that even the world itself could not contain the books that would be written. Amen.
1 John 4:12-19
Seeing God Through Love
12 No one has seen God at any time. If we love one another, God abides in us, and His love has been perfected in us. 13 By this we know that we abide in Him, and He in us, because He has given us of His Spirit. 14 And we have seen and testify that the Father has sent the Son as Savior of the world. 15 Whoever confesses that Jesus is the Son of God, God abides in him, and he in God. 16 And we have known and believed the love that God has for us. God is love, and he who abides in love abides in God, and God in him.
The Consummation of Love
17 Love has been perfected among us in this: that we may have boldness in the day of judgment; because as He is, so are we in this world. 18 There is no fear in love; but perfect love casts out fear, because fear involves torment. But he who fears has not been made perfect in love. 19 We love Him because He first loved us.
John 19:25-27
Behold Your Mother
25 Now there stood by the cross of Jesus His mother, and His mother's sister, Mary the wife of Clopas, and Mary Magdalene. 26 When Jesus therefore saw His mother, and the disciple whom He loved standing by, He said to His mother, "Woman, behold your son!" 27 Then He said to the disciple, "Behold your mother!" And from that hour that disciple took her to his own home.