It is our duty to pray for others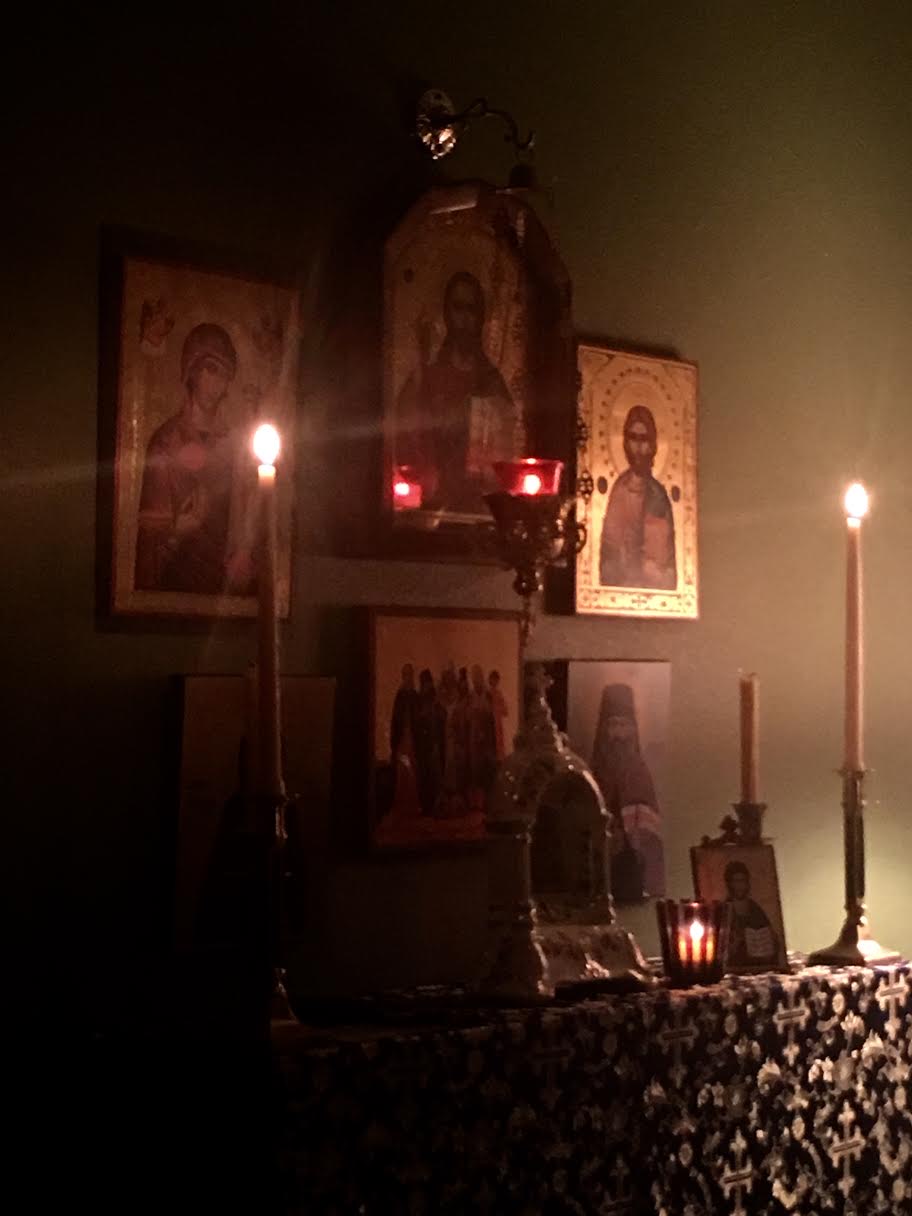 When we first become aware that someone we know is suffering, we must begin to pray for them. We must pray with much sincerity, and with tears, knowing that our brother is being tormented, and is filled with despondency. As Christians we must believe that intercessory pray, when spoken with love and complete attention, leads to the intervention of the Holy Spirit, Who will bring about healing of body, and peace of soul, to the person that is being tormented.
If we have a neighbor or coworker who despises us, and who is overcome with hatred even seeing us, we must start praying for them. We must pray not that they like us, but that they find freedom from the anger and hatred that is ruling their life. If we have a relative who can never say anything nice about us, we must start praying for them, asking that God free them from the sin of gossip and hatred, and infuse their heart with the understanding that they are a worthy person in their own right, and need to remove the scrutinizing attention that would betray them, by gossiping about another.
If there is a person we dislike, we must pray all the more for them, knowing that true love for them will grow in our own heart, through the sincere act of remembering them before the Throne of God. We must remember that intercessory prayer is not just for monks, but is a necessary component in the life of every Orthodox Christian, for it is a wonderful way of remembering we are all connected together as the children of the Most High.
Love in Christ,
Abbot Tryphon
Photos: The prayer altar in my monastic cabin.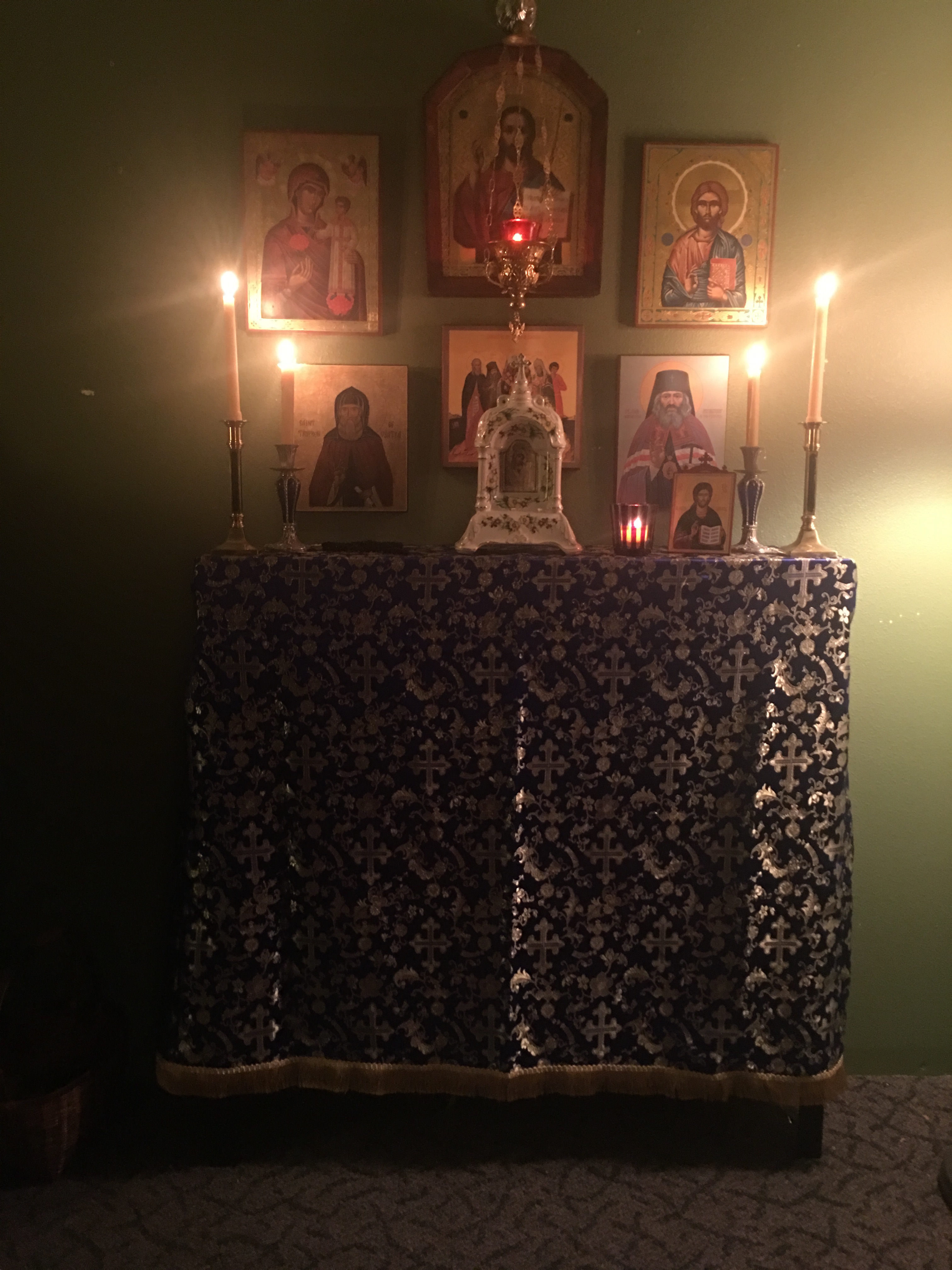 Wednesday October 3, 2018 / September 20, 2018
19th Week after Pentecost. Tone one.
Fast. Food with Oil
Great-martyr Eustathius (Eustace) Placidas, his wife Martyr Theopistes, and their children Martyrs Agapius and Theopistus, of Rome (118).
Holy Martyr and Confessor Michael and his councilor Theodore, wonderworkers of Chernigov (1245).
New Hieromartyr Anatole (Kamensky), archbishop of Irkutsk (1925).
New Hieromartyrs Theoktist and Alexander priests (1937).
Venerable Oleg, prince of Briansk (1285).
Synaxis of All Saints of Briansk.
Martyr John the Confessor of Egypt, beheaded in Palestine, and with him 40 Martyrs (310).
New Martyr Hilarion of Crete (Mt. Athos) (1804) (Greek).
Venerables Theodore and Euprepius and two named Anastasius, confessors and disciples of St. Maximus the Confessor (7th c.).
Martyrs Artemidorus and Thalos (Greek).
St. Meletius of Crete (Greek).
Venerable Kyr John of Crete (Greek).
St. Eustathius, archbishop of Thessalonica (1194).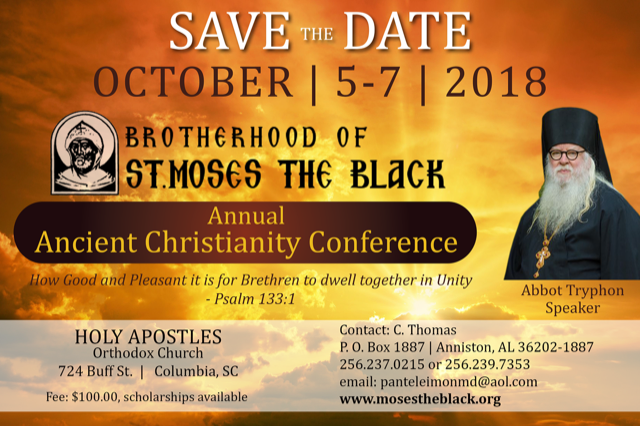 The Scripture Readings
Philippians 1:12-20
Christ Is Preached
12 But I want you to know, brethren, that the things which happened to me have actually turned out for the furtherance of the gospel, 13 so that it has become evident to the whole palace guard, and to all the rest, that my chains are in Christ; 14 and most of the brethren in the Lord, having become confident by my chains, are much more bold to speak the word without fear.
15 Some indeed preach Christ even from envy and strife, and some also from goodwill: 16 The former preach Christ from selfish ambition, not sincerely, supposing to add affliction to my chains; 17 but the latter out of love, knowing that I am appointed for the defense of the gospel. 18 What then? Only that in every way, whether in pretense or in truth, Christ is preached; and in this I rejoice, yes, and will rejoice.
To Live Is Christ
19 For I know that this will turn out for my deliverance through your prayer and the supply of the Spirit of Jesus Christ, 20 according to my earnest expectation and hope that in nothing I shall be ashamed, but with all boldness, as always, so now also Christ will be magnified in my body, whether by life or by death.
Luke 4:1-15
Satan Tempts Jesus
4 Then Jesus, being filled with the Holy Spirit, returned from the Jordan and was led by the Spirit into the wilderness, 2 being tempted for forty days by the devil. And in those days He ate nothing, and afterward, when they had ended, He was hungry.
3 And the devil said to Him, "If You are the Son of God, command this stone to become bread."
4 But Jesus answered him, saying, "It is written, 'Man shall not live by bread alone, but by every word of God.' "
5 Then the devil, taking Him up on a high mountain, showed Him all the kingdoms of the world in a moment of time. 6 And the devil said to Him, "All this authority I will give You, and their glory; for this has been delivered to me, and I give it to whomever I wish. 7 Therefore, if You will worship before me, all will be Yours."
8 And Jesus answered and said to him, "Get behind Me, Satan! For it is written, 'You shall worship the Lord your God, and Him only you shall serve.' "
9 Then he brought Him to Jerusalem, set Him on the pinnacle of the temple, and said to Him, "If You are the Son of God, throw Yourself down from here. 10 For it is written:
'He shall give His angels charge over you,
To keep you,'
11 and,
'In their hands they shall bear you up,
Lest you dash your foot against a stone.' "
12 And Jesus answered and said to him, "It has been said, 'You shall not tempt the Lord your God.' "
13 Now when the devil had ended every temptation, he departed from Him until an opportune time.
Jesus Begins His Galilean Ministry
14 Then Jesus returned in the power of the Spirit to Galilee, and news of Him went out through all the surrounding region. 15 And He taught in their synagogues, being glorified by all.