Holy Tradition is the Memory of the Church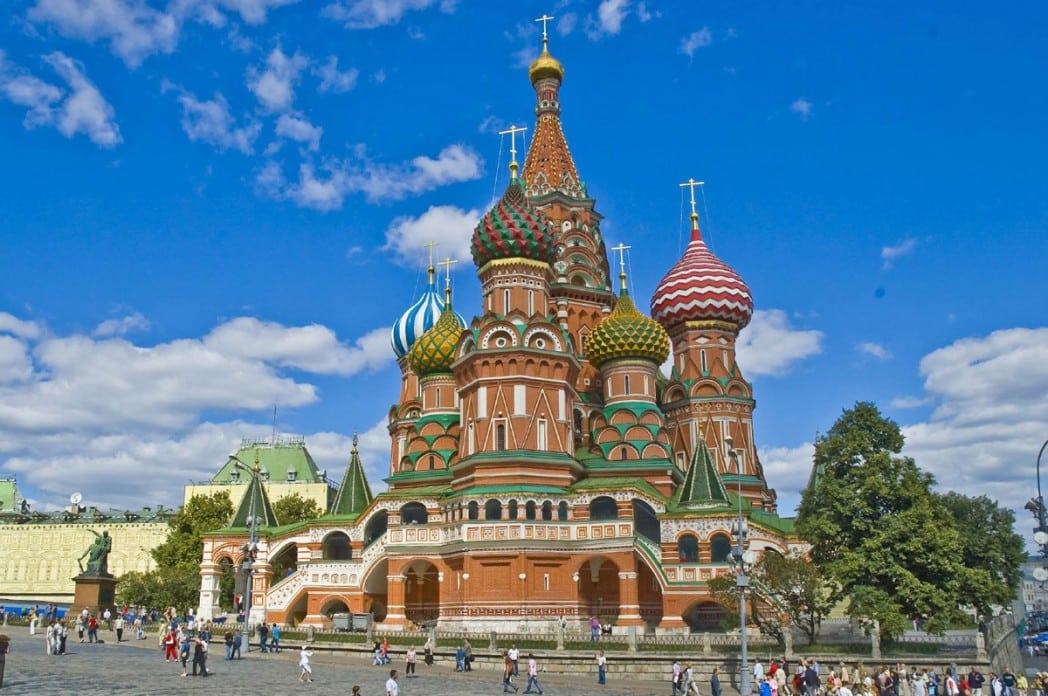 The fact that protestants, by and large, have traveled far from the faith and traditions of the Apostolic Church, is testament to what happens when one departs from the "memory" of the Church. This "memory" is kept alive through Holy Tradition, from which came the very Canon of the New Testament. Deciding what the Early Church believed, and how they worshiped, without Holy Tradition as the guide, has resulted in more than 39,000 different denominations, all of which have departed, in various degrees, from the Church founded by Christ Himself.
"Rituals", are not important to Orthodox, for rituals are simply external forms of religion. What is important is that we follow the grace filled services and practices preserved from the time of the Ancient Church. We do not need to reinvent worship every few years, in a sad attempt to remain relevant to the culture around us. Rather, we attempt to resist the fallen culture around us, while infusing modern culture, devoid of Christian values and beliefs, with a culture infused with Orthodoxy.
We don't try to understand a particular scripture passage outside the Mind of the Church, for we know that the Church always decided teachings, worship practices, and the Canon of Scripture, itself, according to what was always taught, everywhere, and at all times. We believe Christ's promise that the Gates of Hell will not prevail against the Church, and that the Church is protected, as long as she sticks with her conciliar nature, which has guided her for over two thousand years.
The Orthodox Church one hundred years from now, provided the Lord has not returned before then, will be the same as she is today, in worship, doctrine, and faith. It doesn't, in the end, mean a thing about what I think, or how I might interpret a passage in the Bible. What matters is that I cultivate the Mind of the Church within myself.
With love in Christ,
Abbot Tryphon
Photo: Saint Basil Cathedral, Moscow, Russia.
Wednesday October 31, 2018 / October 18, 2018
23rd Week after Pentecost. Tone five.
Fast. Food with Oil
Holy Apostle and Evangelist Luke (1st c.).
Translation of the relics (2001) of Venerable Joseph of Volokolamsk (1515).
New Hieromartyrs Andrew,Serius, Nicholas and Sergius priests, Virgin-martyr Elizabeth (1937).
Repose of Jose Munoz-Cortez who met with a martyric death (1997).
Martyr Marinus the Elder at Anazarbus (4th c.).
Venerable Julian the Hermit of Mesopotamia (4th c.) and Venerable Didymus the Blind.
Martyr Chrysa (Zlata or Golda) of Bulgaria (1795).
Venerable David, abbot, of Serpukhov (1520).
Hieromartyr Mnason, bishop of Cyprus (1st c.) (Greek).
New Martyrs Gabriel and Cirmidol of Egypt (1522) (Greek).
Venerables Symeon, Theodore (monks), and Euphrosyne, who found the Icon of the Mother of God in the Great Cave of Peloponnesus (9th c.) (Greek).
St. Peter of Cetinje, metropolitan of Montenegro, Serbia (1830) (Serbia).
Sts. Gwen and Selevan, martyred Welsh missionaries, in Brittany. (Celtic & British).
The Scripture Readings
John 21:15-25
Jesus Restores Peter
15 So when they had eaten breakfast, Jesus said to Simon Peter, "Simon, son of Jonah, do you love Me more than these?"
He said to Him, "Yes, Lord; You know that I love You."
He said to him, "Feed My lambs."
16 He said to him again a second time, "Simon, son of Jonah, do you love Me?"
He said to Him, "Yes, Lord; You know that I love You."
He said to him, "Tend My sheep."
17 He said to him the third time, "Simon, son of Jonah, do you love Me?" Peter was grieved because He said to him the third time, "Do you love Me?"
And he said to Him, "Lord, You know all things; You know that I love You."
Jesus said to him, "Feed My sheep. 18 Most assuredly, I say to you, when you were younger, you girded yourself and walked where you wished; but when you are old, you will stretch out your hands, and another will gird you and carry you where you do not wish."19 This He spoke, signifying by what death he would glorify God. And when He had spoken this, He said to him, "Follow Me."
The Beloved Disciple and His Book
20 Then Peter, turning around, saw the disciple whom Jesus loved following, who also had leaned on His breast at the supper, and said, "Lord, who is the one who betrays You?" 21 Peter, seeing him, said to Jesus, "But Lord, what about this man?"
22 Jesus said to him, "If I will that he remain till I come, what is that to you? You follow Me."
23 Then this saying went out among the brethren that this disciple would not die. Yet Jesus did not say to him that he would not die, but, "If I will that he remain till I come, what is that to you?"
24 This is the disciple who testifies of these things, and wrote these things; and we know that his testimony is true.
25 And there are also many other things that Jesus did, which if they were written one by one, I suppose that even the world itself could not contain the books that would be written. Amen.
1 Thessalonians 2:1-8
Paul's Conduct
2 For you yourselves know, brethren, that our coming to you was not in vain. 2 But even after we had suffered before and were spitefully treated at Philippi, as you know, we were bold in our God to speak to you the gospel of God in much conflict. 3 For our exhortation did not come from error or uncleanness, nor was it in deceit.
4 But as we have been approved by God to be entrusted with the gospel, even so we speak, not as pleasing men, but God who tests our hearts. 5 For neither at any time did we use flattering words, as you know, nor a cloak for covetousness—God is witness. 6 Nor did we seek glory from men, either from you or from others, when we might have made demands as apostles of Christ. 7 But we were gentle among you, just as a nursing mother cherishes her own children. 8 So, affectionately longing for you, we were well pleased to impart to you not only the gospel of God, but also our own lives, because you had become dear to us.
Luke 9:44-50
44 "Let these words sink down into your ears, for the Son of Man is about to be betrayed into the hands of men." 45 But they did not understand this saying, and it was hidden from them so that they did not perceive it; and they were afraid to ask Him about this saying.
Who Is the Greatest?
46 Then a dispute arose among them as to which of them would be greatest. 47 And Jesus, perceiving the thought of their heart, took a little child and set him by Him, 48 and said to them, "Whoever receives this little child in My name receives Me; and whoever receives Me receives Him who sent Me. For he who is least among you all will be great."
Jesus Forbids Sectarianism
49 Now John answered and said, "Master, we saw someone casting out demons in Your name, and we forbade him because he does not follow with us."
50 But Jesus said to him, "Do not forbid him, for he who is not against us is on our side."