Authority comes with responsibility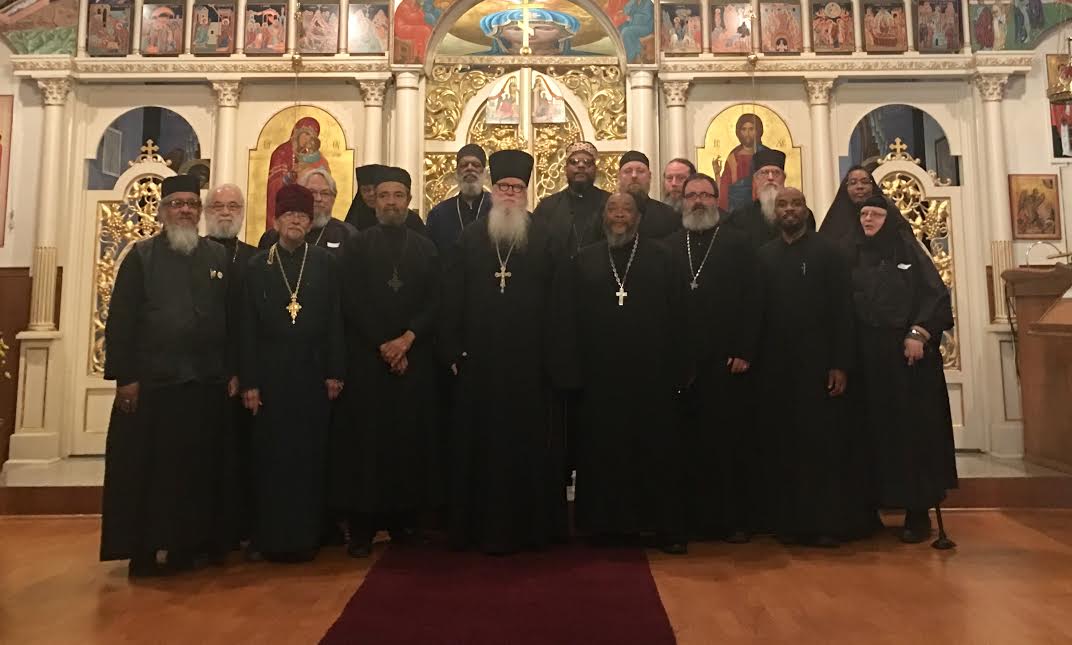 When people are hurting, and seeking professional help, they are vulnerable, and the trust they place in the professional makes them particularly open to exploitation. This is why we must have institutions and lines of authority that hold professionals accountable. We can not allow anyone who is vulnerable, be they a child, or an adult, to be exploited.
The bottom line is that we are all fallen, and in need of redemption. None of us is beyond reproach, for we are all broken, and many in leadership roles are just as broken as those who seek out their help. The Church, as a living, healing, organism, is the place wherein we can all be healed by Christ, the Great Physician of our souls and bodies. If we but humble ourselves, can be made whole.
For those who hold positions of authority, be they police officers, teachers, clergy, physicians, psychologists, coaches, troop leaders, or just the friendly old neighbor; all must guard their hearts, knowing they will one day stand before the Great Throne of God, and give account. And, pity the one who would do harm to a child.
With love in Christ,
Abbot Tryphon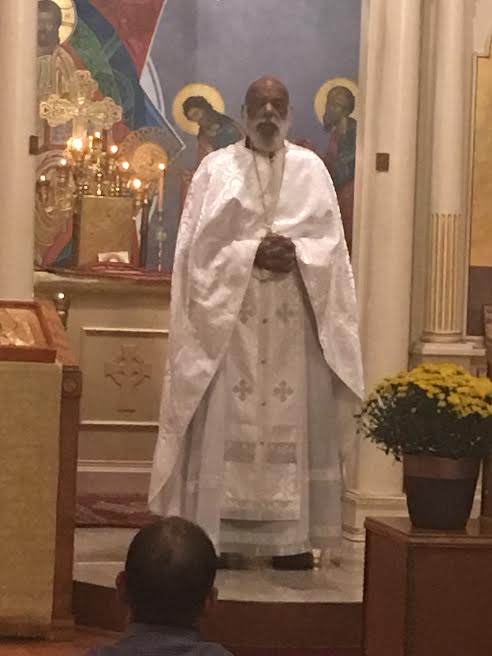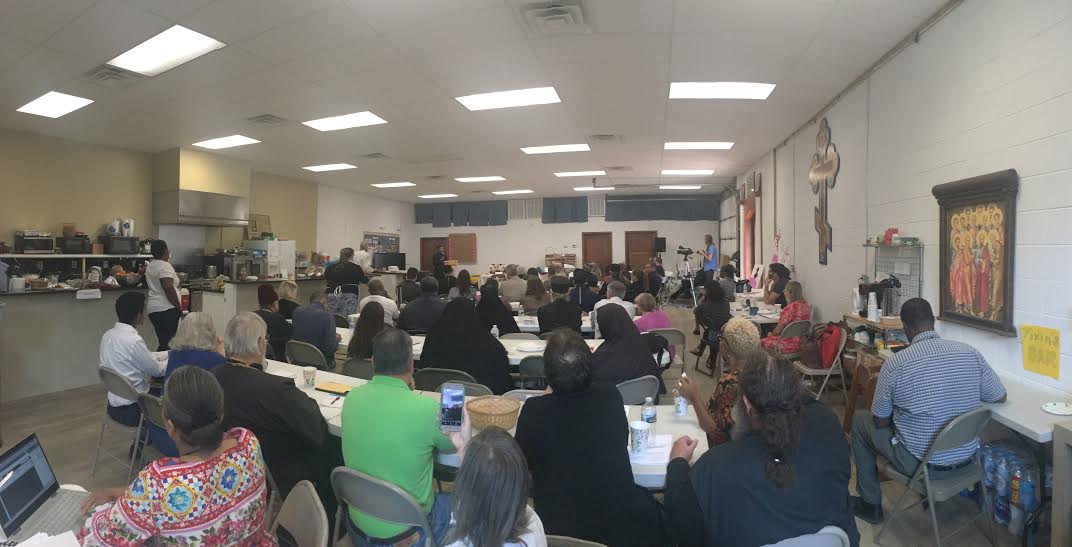 Photos: I'm serving as the keynote speaker for the Ancient Christianity Conference, sponsored by the Brotherhood of Saint Moses the Black, taking place in Columbia, South Carolina.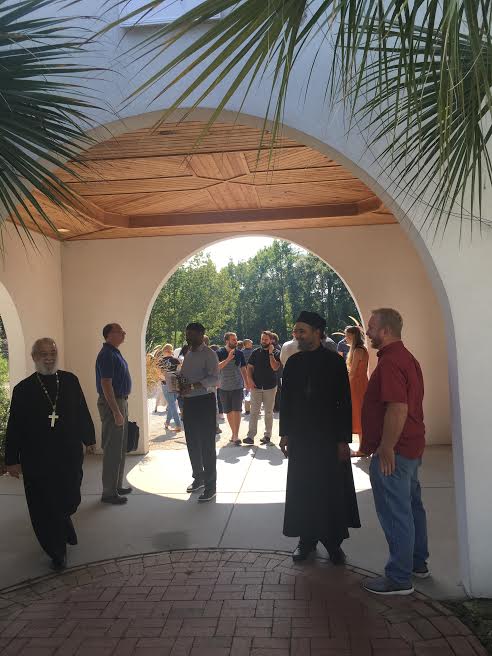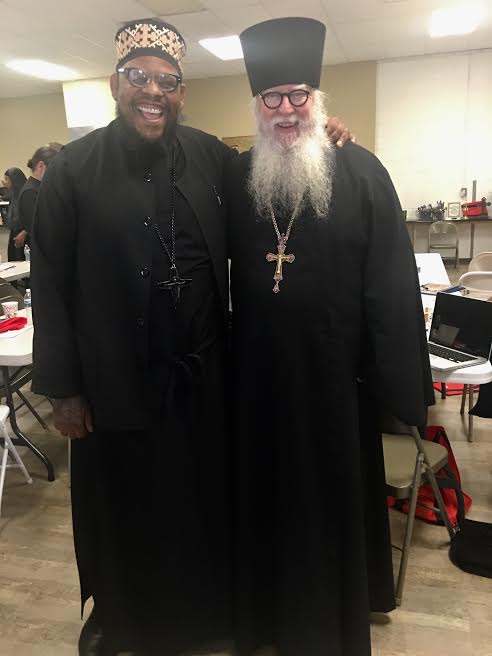 Sunday October 7, 2018 / September 24, 2018
19th Sunday after Pentecost. Tone two.
Holy Protomartyr and Equal-to-the-Apostles Thecla of Iconium (1st c.).
St. Gabriel, of Pskov-Eleazar Monastery and Kazan (1915).
New Hieromartyr Basil deacon (1918).
New Hieromartyrs Andrew and Paul priests, Hieromartyr Vitaly and Martyrs Basil, Sergius and Spiridon (1937).
New Hieromartyr Nicander priest (1939).
Venerable Nicander, hermit of Pskov (1581).
Martyrdom of St. Galacteon, monk of Vologda (1612).
Venerable Coprius of Palestine (530).
Saint Vladislav of Serbia (1239).
Icons of the Most Holy Theotokos of "Mirozh" and "Of the Myrtle Tree" (1198).
Venerable Abramius, abbot of Mirozh (Pskov) (1158).
Venerables Stephen the First-Crowned (in monasticism Simon) (1224), David, and Vladislav (1239), of Serbia.
Righteous Euphrosyne, daughter of St. Paphnutius of Egypt.
Venerable Dorothea of Kashin (1629).
Arrival in America of the first Orthodox Mission: Sts. Herman, Juvenaly, and others (1794).
St. Isarnus of Marseilles (1043).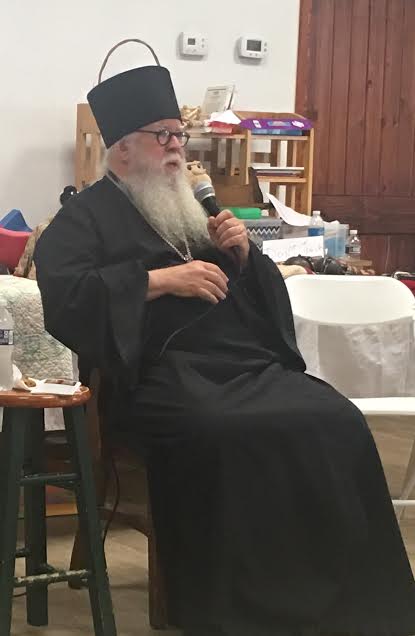 The Scripture Readings
John 20:11-18
Mary Magdalene Sees the Risen Lord
11 But Mary stood outside by the tomb weeping, and as she wept she stooped down and looked into the tomb. 12 And she saw two angels in white sitting, one at the head and the other at the feet, where the body of Jesus had lain. 13 Then they said to her, "Woman, why are you weeping?"
She said to them, "Because they have taken away my Lord, and I do not know where they have laid Him."
14 Now when she had said this, she turned around and saw Jesus standing there, and did not know that it was Jesus. 15 Jesus said to her, "Woman, why are you weeping? Whom are you seeking?"
She, supposing Him to be the gardener, said to Him, "Sir, if You have carried Him away, tell me where You have laid Him, and I will take Him away."
16 Jesus said to her, "Mary!"
She turned and said to Him, "Rabboni!" (which is to say, Teacher).
17 Jesus said to her, "Do not cling to Me, for I have not yet ascended to My Father; but go to My brethren and say to them, 'I am ascending to My Father and your Father, and to My God and your God.' "
18 Mary Magdalene came and told the disciples that she had seen the Lord, and that He had spoken these things to her.
2 Corinthians 11:31-12:9
31 The God and Father of our Lord Jesus Christ, who is blessed forever, knows that I am not lying. 32 In Damascus the governor, under Aretas the king, was guarding the city of the Damascenes with a garrison, desiring to arrest me; 33 but I was let down in a basket through a window in the wall, and escaped from his hands.
The Vision of Paradise
12 It is doubtless not profitable for me to boast. I will come to visions and revelations of the Lord: 2 I know a man in Christ who fourteen years ago—whether in the body I do not know, or whether out of the body I do not know, God knows—such a one was caught up to the third heaven. 3 And I know such a man—whether in the body or out of the body I do not know, God knows— 4 how he was caught up into Paradise and heard inexpressible words, which it is not lawful for a man to utter. 5 Of such a one I will boast; yet of myself I will not boast, except in my infirmities. 6 For though I might desire to boast, I will not be a fool; for I will speak the truth. But I refrain, lest anyone should think of me above what he sees me to be or hears from me.
The Thorn in the Flesh
7 And lest I should be exalted above measure by the abundance of the revelations, a thorn in the flesh was given to me, a messenger of Satan to buffet me, lest I be exalted above measure. 8 Concerning this thing I pleaded with the Lord three times that it might depart from me. 9 And He said to me, "My grace is sufficient for you, for My strength is made perfect in weakness." Therefore most gladly I will rather boast in my infirmities, that the power of Christ may rest upon me.
Luke 5:1-11
Four Fishermen Called as Disciples
5 So it was, as the multitude pressed about Him to hear the word of God, that He stood by the Lake of Gennesaret, 2 and saw two boats standing by the lake; but the fishermen had gone from them and were washing their nets. 3 Then He got into one of the boats, which was Simon's, and asked him to put out a little from the land. And He sat down and taught the multitudes from the boat.
4 When He had stopped speaking, He said to Simon, "Launch out into the deep and let down your nets for a catch."
5 But Simon answered and said to Him, "Master, we have toiled all night and caught nothing; nevertheless at Your word I will let down the net." 6 And when they had done this, they caught a great number of fish, and their net was breaking. 7 So they signaled to theirpartners in the other boat to come and help them. And they came and filled both the boats, so that they began to sink. 8 When Simon Peter saw it, he fell down at Jesus' knees, saying, "Depart from me, for I am a sinful man, O Lord!"
9 For he and all who were with him were astonished at the catch of fish which they had taken; 10 and so also were James and John, the sons of Zebedee, who were partners with Simon. And Jesus said to Simon, "Do not be afraid. From now on you will catch men."11 So when they had brought their boats to land, they forsook all and followed Him.