We were created with freedom to choose, or not choose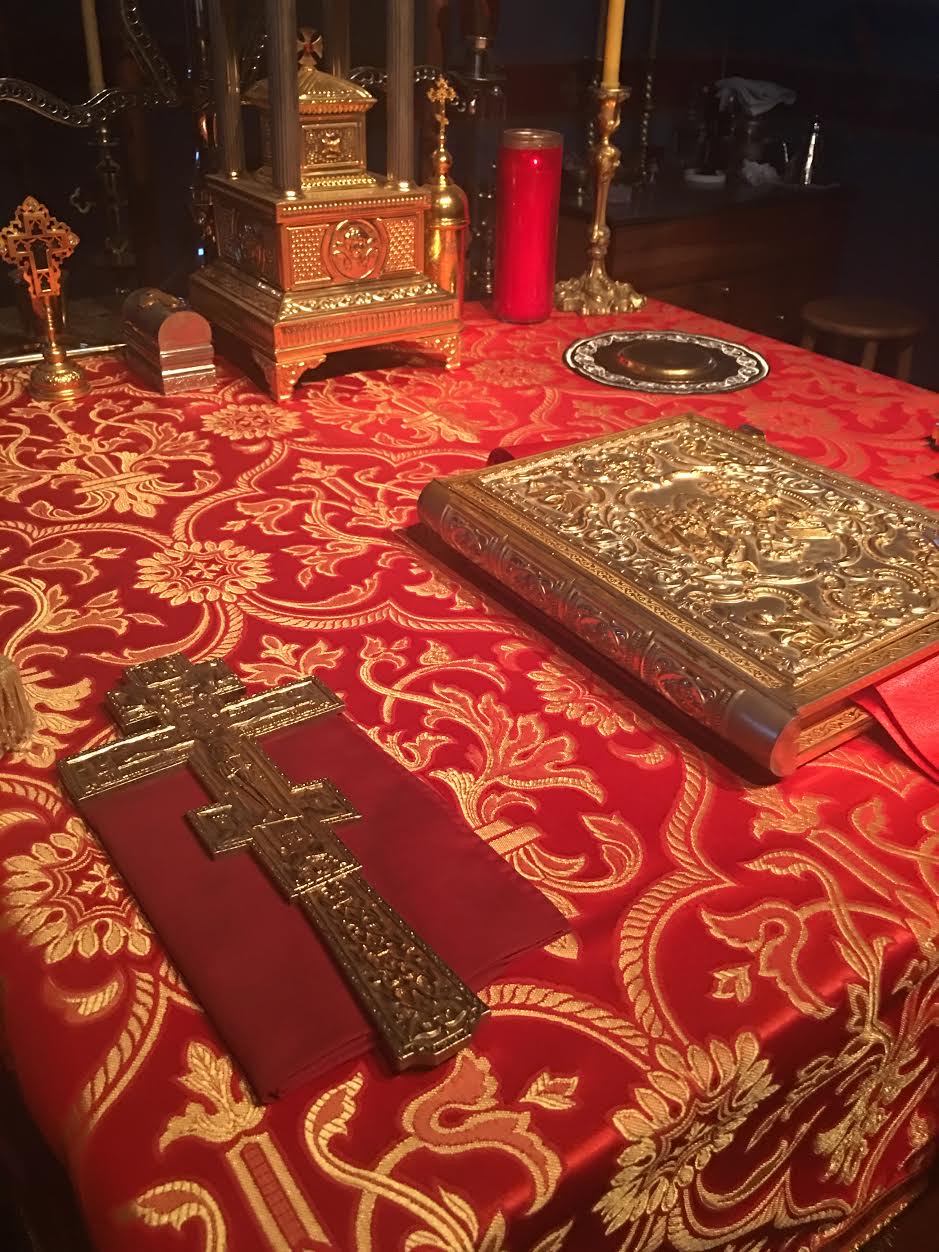 One of the primary differences between Islam and Christianity has to do with the basic view of the nature of God. Islam teaches total surrender to a god who demands submission. There is no invitation to enter into a relationship, freely, nor is there room for an individual to choose, or not choose to love his Creator, for the god of the Muslims is far above his creation, and there is no real possibility to have a personal relationship with this god.
By contrast, the God of Christianity is one Who invites us into a relationship that is personal, and like all relationships based on love, we are free to choose, or not, to commune with a God Who is, by His very nature, in relationship. Our God is worshiped in Trinity, and this image of the Trinity is the basis of the image of the Church, which is one of mutual love. The God we worship in Trinity, Father, Son and Holy Spirit, is One God, and our response to the invitation from this One God, is to enter into communion with our nous, soul, and body (our own triune nature).
There is no force behind this invitation, for we are free to choose, or not, just as any relationship based on love requires both parties to be free to choose, or not. Our obedience is a religious act that must be free, and it must be based on love.
Our Lord Jesus Christ taught using parables, precisely because he was inviting us to freely choose to follow him, and to keep the commandments. He showed us the way to eternal life, not by giving commands as the Son of God, but as a loving teacher Whose wisdom was imparted in a way that left the choice up to us. His Apostle Peter demonstrated this same style of teaching when he told his fellow disciples that he was going fishing. Peter didn't say they were going fishing, but only that he was going fishing, thus leaving his friends with a choice. They were free to go fishing, or not.
Muhammad, by contrast, gave his followers specific laws that must be followed, including total submission to god, and should they ever renounce Islam, they would face a penalty of death. This lack of freedom in the teachings of Muhammad has its roots in his failure to teach about the notion of person.
In Christ we have the image of the Pantocrator, a fresco that is traditionally the primary focus in the dome of an Orthodox temple. The Pantocrator is He Who holds all things in His hands, through His love and forbearance. This God of Christianity does not punish, He educates, just as Christ educated his disciples through the use of parables.
With love in Christ,
Abbot Tryphon
Monday October 1, 2018 / September 18, 2018
19th Week after Pentecost. Tone one.
Venerable Eumenes, bishop of Gortyna (7th c.).
Glorification (1698) of Venerable Euphrosyne, nun, of Suzdal (1250).
Venerable Hilarion of Optina (1873).
New Hieromartyrs Alexis and Peter priests (1918).
New Hieromartyrs Amphilius bishop of Krasnoiarsk, John, Boris, Michael, Vladimir, Benjamin, Constantine priests and Martyr Sergius (1937).
Martyr Ariadne of Phrygia (2nd c.).
Martyrs Sophia and Irene of Egypt (3rd c.).
Martyr Castor of Alexandria.
Great-martyr Prince Bidzini and Martyrs Prince Elizbar and Prince Shalva of Ksani, Georgia (1661) (Georgia).
Molchensk (1405), named the "Healer" (18th C) and Starorussk(returned in 1888) Icons of the Mother of God.
Synaxis of New Martyrs and Confessors of Vladimir region.
St. Arcadius, bishop of Novgorod (1162).
The Scripture Readings
Philippians 1:1-7
Greeting
1 Paul and Timothy, bondservants of Jesus Christ,
To all the saints in Christ Jesus who are in Philippi, with the bishops and deacons:
2 Grace to you and peace from God our Father and the Lord Jesus Christ.
Thankfulness and Prayer
3 I thank my God upon every remembrance of you, 4 always in every prayer of mine making request for you all with joy, 5 for your fellowship in the gospel from the first day until now, 6 being confident of this very thing, that He who has begun a good work in you will complete it until the day of Jesus Christ; 7 just as it is right for me to think this of you all, because I have you in my heart, inasmuch as both in my chains and in the defense and confirmation of the gospel, you all are partakers with me of grace.
Luke 3:19-22
19 But Herod the tetrarch, being rebuked by him concerning Herodias, his brother Philip's wife, and for all the evils which Herod had done, 20 also added this, above all, that he shut John up in prison.
John Baptizes Jesus
21 When all the people were baptized, it came to pass that Jesus also was baptized; and while He prayed, the heaven was opened. 22 And the Holy Spirit descended in bodily form like a dove upon Him, and a voice came from heaven which said, "You are My beloved Son; in You I am well pleased."