The Christian life requires work and effort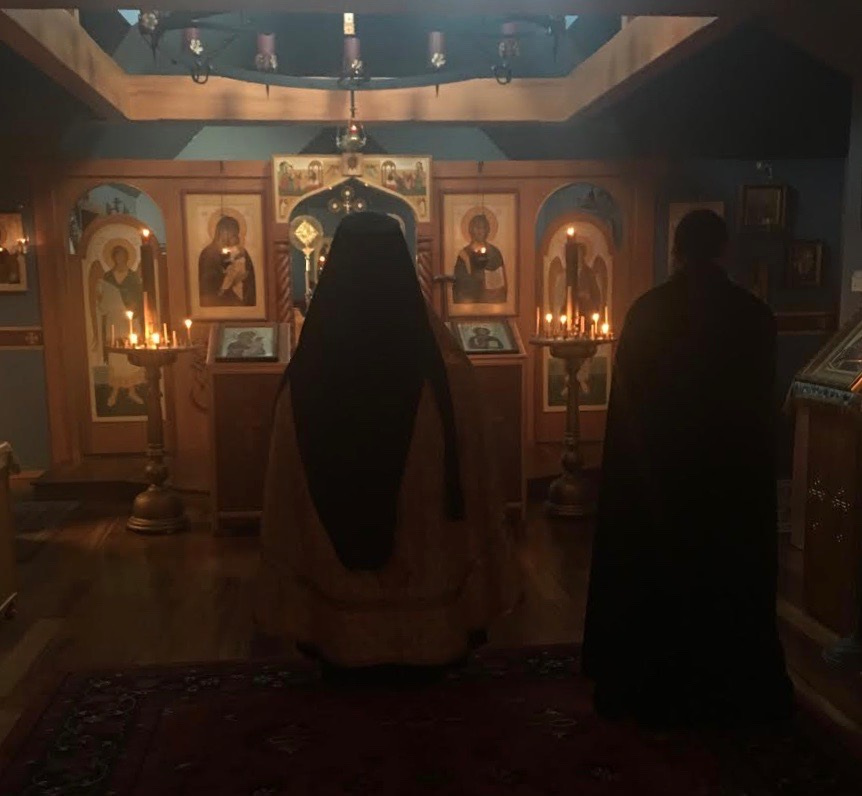 Every priest can tell you that he's had his share of people who don't think he understands the difficulties they face with their jobs, families, and spouses. Many people think their priest expects too much of them, and they ignore the homilies that challenge them to go deeper into their faith. They drop a check into the collection plate, and head out the door of the church for another round of spiritual nothingness.
Yet the scriptures tell us that we must seek first the Kingdom of Heaven. Being successful in business or raising the perfect child are wonderful things, but they should not be on the top of our list. Making more money than your brother-in-law, or having a better house than your neighbors should not be on your list. Working for a good retirement can be a good thing, but not at the expense of your eternal life.
The challenges given to us by the Church's priests are meant to aid us in our quest for the Kingdom of God. And if we are taking our faith seriously we will be grateful for those hard to hear homilies that hit too close to home. We seek out a golf pro in order to improve our swing, and expect him to help us be a better golfer. The trainer in the gym is expected to help us be healthier, and fitter, and our financial adviser is expected to help us make good choices in our investments, yet we ignore the advice of our parish priest, as he attempts to help us gain ground in the spiritual arena.
Our pride can keep us from deepening our spiritual life, if we refuse to seek the guidance of one more experienced in the inner life. If we don't want anyone telling us what do to or pointing out areas of our lives that need change, we can become off kilter, spiritually. The spiritual father gives direction and sets standards that, like the golf pro and weight lifting instructor, are based on experience.
Have your priest recommend some spiritual books that can inspire you to work for perfection in your spiritual life. Ask the proprietor of your parish bookstore to suggest books that would work for you. If you don't have a prayerbook, get one and use it. Create an icon corner or wall for your own personal and family devotions.
Start going to confession on a regular basis. And, whatever you do, don't allow yourself to be late for the services. Arrive from fifteen minutes to a half hour early, so as to properly prepare yourself for the celebration of the Divine Liturgy. Get in the habit of attending Orthros if this service precedes the Sunday Liturgy, or attend the Vesper service, or the All Night Vigil, on Saturday night. Make an effort to immerse yourself in the life of the Church.
Remember, if we let our own ego be our spiritual guide, we will be following the direction of a fool. Living the Christian life takes effort on our part, and with the guidance of someone who really knows us, and is willing to point out where we need to change, we will begin to grow in our faith. The Christian life begins when we decide to think like a Christian, and spiritual maturation comes with work and effort, just as does emotional maturation. Spiritual maturation will fill your life with tranquility, joy and meaningfulness, but you must work for this end.
With love in Christ,
Abbot Tryphon
Friday October 26, 2018 / October 13, 2018
22nd Week after Pentecost. Tone four.
Fast. Food with Oil
Translation into Moscow of the Iveron Icon of the Most Holy Theotokos (1648).
Martyrs Carpus, bishop at Thyateira, Papylus the deacon, Agathadorus, and Agathonica at Pergamus (251).
New Hieromartyrs Innocent and Nicholas priests (1937).
Returning of the relics Venerable and God-bearing Father Sabbas the Sanctified (439-532) to the monastery of Massaba in Jordan on October 24, 1965.
Uncovering of the relics of Hieromartyr Thaddeus, archbishop of Tver (1993).
Venerable Benjamin of the Kiev Caves (14th c.).
Martyr Florentius of Thessalonica (1st-2nd c.).
Martyr Benjamin, deacon, of Persia (ca. 424).
Venerable Nicetas the Confessor of Paphlagonia (838).
St. Meletius, archbishop of Alexandria (1601).
Great Martyr Zlata (Chryse) of Meglin, Bulgaria and Serbia (1795) (Bulgaria and Serbia).
Kazan "Of the Seven Lakes" Icon of the Most Holy Theotokos (17th c.).
St. Vanantius of Tours (400) (Gaul).
St. Anthony Metropolitan of Chkondidi and his disciple Hieromonk Jacob the Elder (18th-19th c.) (Georgia).
St. Cogman, abbot of Lochalsh.
The Scripture Readings
Luke 1:39-49
Mary Visits Elizabeth
39 Now Mary arose in those days and went into the hill country with haste, to a city of Judah, 40 and entered the house of Zacharias and greeted Elizabeth. 41 And it happened, when Elizabeth heard the greeting of Mary, that the babe leaped in her womb; and Elizabeth was filled with the Holy Spirit. 42 Then she spoke out with a loud voice and said, "Blessed are you among women, and blessed is the fruit of your womb! 43 But why is this granted to me, that the mother of my Lord should come to me? 44 For indeed, as soon as the voice of your greeting sounded in my ears, the babe leaped in my womb for joy. 45 Blessed is she who believed, for there will be a fulfillment of those things which were told her from the Lord."
The Song of Mary
46 And Mary said:
"My soul magnifies the Lord,
47 And my spirit has rejoiced in God my Savior.
48 For He has regarded the lowly state of His maidservant;
For behold, henceforth all generations will call me blessed.
49 For He who is mighty has done great things for me,
And holy is His name.
Luke 1:56
56 And Mary remained with her about three months, and returned to her house.
Colossians 4:10-18
10 Aristarchus my fellow prisoner greets you, with Mark the cousin of Barnabas (about whom you received instructions: if he comes to you, welcome him), 11 and Jesus who is called Justus. These are my only fellow workers for the kingdom of God who are of the circumcision; they have proved to be a comfort to me.
12 Epaphras, who is one of you, a bondservant of Christ, greets you, always laboring fervently for you in prayers, that you may stand perfect and complete in all the will of God. 13 For I bear him witness that he has a great zeal for you, and those who are in Laodicea, and those in Hierapolis. 14 Luke the beloved physician and Demas greet you. 15 Greet the brethren who are in Laodicea, and Nymphas and the church that is in his house.
Closing Exhortations and Blessing
16 Now when this epistle is read among you, see that it is read also in the church of the Laodiceans, and that you likewise read the epistle from Laodicea. 17 And say to Archippus, "Take heed to the ministry which you have received in the Lord, that you may fulfill it."
18 This salutation by my own hand—Paul. Remember my chains. Grace be with you. Amen.
Luke 9:12-18
12 When the day began to wear away, the twelve came and said to Him, "Send the multitude away, that they may go into the surrounding towns and country, and lodge and get provisions; for we are in a deserted place here."
13 But He said to them, "You give them something to eat."
And they said, "We have no more than five loaves and two fish, unless we go and buy food for all these people." 14 For there were about five thousand men.
Then He said to His disciples, "Make them sit down in groups of fifty." 15 And they did so, and made them all sit down.
16 Then He took the five loaves and the two fish, and looking up to heaven, He blessed and broke them, and gave them to the disciples to set before the multitude. 17 So they all ate and were filled, and twelve baskets of the leftover fragments were taken up by them.
Peter Confesses Jesus as the Christ
18 And it happened, as He was alone praying, that His disciples joined Him, and He asked them, saying, "Who do the crowds say that I am?"