The meaning of salvation in the Ancient Church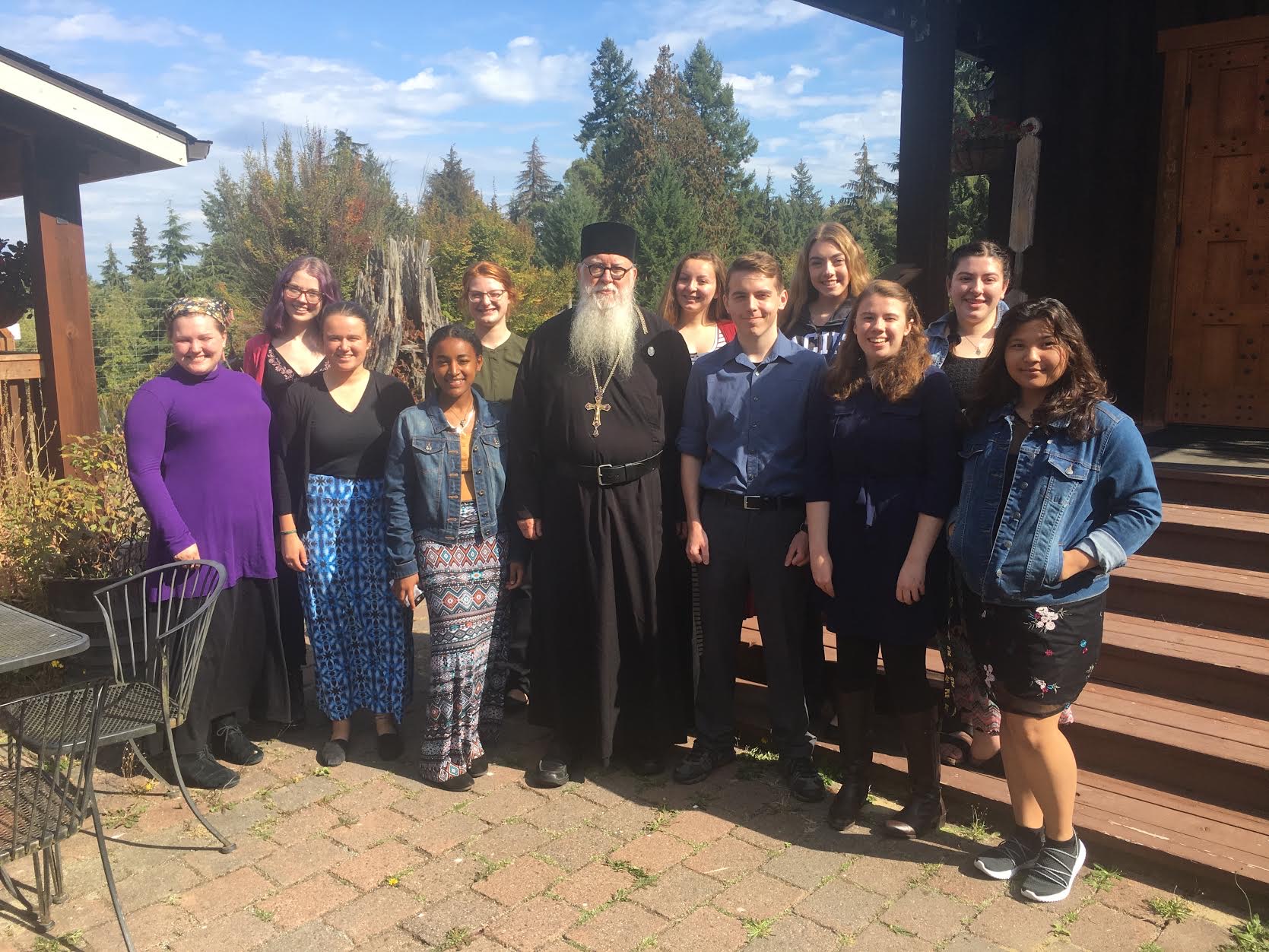 According to Protopresbyter George Metallinos, Dean of the Athens University School of Theology, "For we Orthodox the unique and absolute goal of life in Christ is theosis, our union with God, so that man – through his participation in God's uncreated energy – may become "by the Grace of God" that which God is by nature (without beginning and without end). This is what "salvation" means, in Christianity."
As Christians we know that salvation is an ongoing process that, as believers, we are called to cooperate in. We are instructed to "Repent: for the kingdom of heaven is at hand" (Matthew 4:17). The Apostle Paul made clear the necessity of human cooperation when he told us to "work out your own salvation with fear and trembling; for it is God who is at work in you, enabling you both to will and to work for his good pleasure (Philippians 2:1–13)".
Our salvation is a process by which we become more and more like Christ. Our faith is a free gift from God, not dependent upon anything we can do, but this life long process of salvation requires that we cooperate with God's grace, that we might be transformed by the Holy Spirit, and made holy. If we are to spend eternity with God, transformation must take place.
The sole purpose of the Church is the salvation of every human person, whereby we are united to Christ, and transformed by Him in all holiness, and prepared for eternal life. Through the Church we hear the Good News, that Jesus is the Christ, the Messiah, and that he rose from the dead, and because of this we have eternal life. This work of salvation is a gradual, life-long process by which Christians become more and more like Christ. Our salvation begins the moment we commit ourselves to Christ, and within the abounding grace of the Holy Spirit, we are ever drawn closer in communion with God.
Theosis goes far beyond the simple restoration of people to their state before the Fall. Because Christ united the human and divine natures in his person, it is now possible for us to experience closer fellowship with God than Adam and Eve initially experienced in the Garden of Eden. Some Orthodox theologians go so far as to say that Jesus would have become incarnate for this reason alone, even if Adam and Eve had never sinned.
With love in Christ,
Abbot Tryphon
Photo: Freshmen from Pacific Lutheran University made a pilgrimage to the monastery on Saturday.
Sunday September 30, 2018 / September 17, 2018
18th Sunday after Pentecost. Tone one.
Sunday after the Universal Elevation of the Precious and Life-Creating Cross of the Lord
Martyrs Sophia and her three daughters: Faith (Vera), Hope(Nadezhda), and Love (Lyubov), at Rome (137).
New Hieromartyrs Paul, Theodosius, Nicodemus and Seraphim (1918).
Virgin-martyr Irene (1931).
Martyr John (1941).
Virgin-martyr Alexandra (1943).
Martyr Theodota at Nicaea (230) and Agathoklea.
156 Martyrs of Palestine, including bishops Peleus and Nilus, the presbyter Zeno, and the noblemen Patermuthius and Elias (310).
St. Joachim, patriarch of Alexandria (1567).
"Tsaregrad" (1071) and Makar'evsk "Directress" (1442) Icons of the Mother of God.
Uncovering of the relics of St. John of Shanghai.
Martyrs Lucy, and her son Geminian of Rome (303).
Hieromartyrs Heraclides and Myron, bishops of Cyprus (1st c.).
Martyrs Socrates and Stephen.
St. Lambert, hieromartyr of Maastricht (704) (Neth.).
100 Martyrs of Egypt. (Greek).
Venerable Anastasius of Perioteron in Cyprus (12th c.) (Greek).
Venerable Eusipius of Cyprus (Greek).
Martyrs Charalampus, Panteleon and others (Greek).
The Scripture Readings
John 20:1-10
The Empty Tomb
20 Now the first day of the week Mary Magdalene went to the tomb early, while it was still dark, and saw that the stone had been taken away from the tomb. 2 Then she ran and came to Simon Peter, and to the other disciple, whom Jesus loved, and said to them, "They have taken away the Lord out of the tomb, and we do not know where they have laid Him."
3 Peter therefore went out, and the other disciple, and were going to the tomb. 4 So they both ran together, and the other disciple outran Peter and came to the tomb first. 5 And he, stooping down and looking in, saw the linen cloths lying there; yet he did not go in. 6 Then Simon Peter came, following him, and went into the tomb; and he saw the linen cloths lying there, 7 and the handkerchief that had been around His head, not lying with the linen cloths, but folded together in a place by itself. 8 Then the other disciple, who came to the tomb first, went in also; and he saw and believed. 9 For as yet they did not know the Scripture, that He must rise again from the dead. 10 Then the disciples went away again to their own homes.
2 Corinthians 9:6-11
The Cheerful Giver
6 But this I say: He who sows sparingly will also reap sparingly, and he who sows bountifully will also reap bountifully. 7 So let each one give as he purposes in his heart, not grudgingly or of necessity; for God loves a cheerful giver. 8 And God is able to make all grace abound toward you, that you, always having all sufficiency in all things, may have an abundance for every good work. 9 As it is written:
"He has dispersed abroad,
He has given to the poor;
His righteousness endures forever."
10 Now may He who supplies seed to the sower, and bread for food, supply and multiply the seed you have sown and increase the fruits of your righteousness, 11 while you are enriched in everything for all liberality, which causes thanksgiving through us to God.
Matthew 18:23-35
23 Therefore the kingdom of heaven is like a certain king who wanted to settle accounts with his servants. 24 And when he had begun to settle accounts, one was brought to him who owed him ten thousand talents. 25 But as he was not able to pay, his master commanded that he be sold, with his wife and children and all that he had, and that payment be made. 26 The servant therefore fell down before him, saying, 'Master, have patience with me, and I will pay you all.' 27 Then the master of that servant was moved with compassion, released him, and forgave him the debt.
28 "But that servant went out and found one of his fellow servants who owed him a hundred denarii; and he laid hands on him and took him by the throat, saying, 'Pay me what you owe!' 29 So his fellow servant fell down at his feet and begged him, saying, 'Have patience with me, and I will pay you all.' 30 And he would not, but went and threw him into prison till he should pay the debt. 31 So when his fellow servants saw what had been done, they were very grieved, and came and told their master all that had been done.32 Then his master, after he had called him, said to him, 'You wicked servant! I forgave you all that debt because you begged me.33 Should you not also have had compassion on your fellow servant, just as I had pity on you?' 34 And his master was angry, and delivered him to the torturers until he should pay all that was due to him.
35 "So My heavenly Father also will do to you if each of you, from his heart, does not forgive his brother his trespasses."