What will we experience in the after life?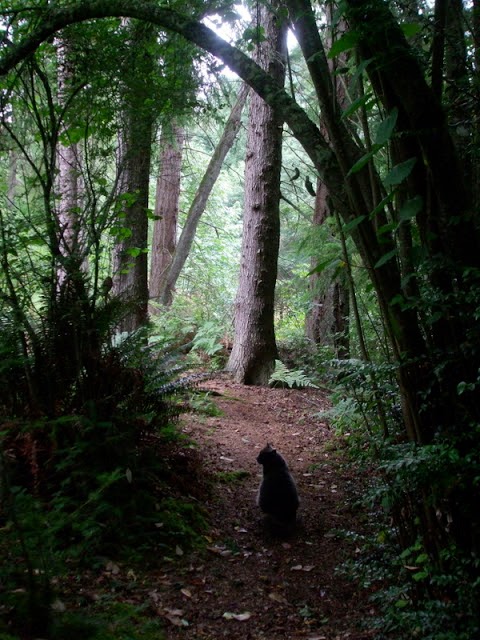 There is no formal doctrine in the Orthodox Church concerning the afterlife for animals, including our pets. Those Fathers of the Church who have expressed themselves on this matter were simply expressing theological opinions that have not become universally accepted, and remain known as "theologoumena" (personal opinion).
The Church has wisely refrained from pronouncing conclusively regarding the afterlife, for much remains unknown. We will not truly understand what awaits us after this life until we have entered into the afterlife. As Orthodox Christians, we simply accept the Nicaeo-Constantinopolitan Creed, reciting the words, "I look for….the life of the world to come."
By God's grace and our cooperation with this grace, we expect to inherit eternal life. We believe that all beings who have been a part of our lives will also be there. Some of us would even hope, along with C.S. Lewis, that it might be possible Paradise will also include our beloved pets, and even the animals that have contributed in a myriad of ways to our own well being. Would it be possible that the cow that provided milk for our children, and cheese for our table, might one day join us in a Paradise where there is no death and no pain?
C.S. Lewis describes something like this in his book "The Great Divorce" in which a sanctified lady in paradise is accompanied by a myriad of animals as she walks in glory through the fields of Paradise. As I have enjoyed the affection and loyalty of our monastery's wonderful Norwegian Forest Cat, Hammi, it would seem to me a Paradise without this loving little creature, would be wanting. Even the eternal loss of our hens, who've provided us with so many wonderful, fresh eggs, and given me so much delight, as I've watched them enjoying their free range lives, would seem sad to me.
This is simply my opinion, and I look forward to the possibility of meeting with the many beloved dogs and cats whose lives I have shared, over my sixty-eight years. The saints saw animals as creatures of God, created as gifts of God's love, and therefore resisted negligence or indifference when these animals were under their charge.
Saint Paul of Obnora was known to converse with birds, and Saint Seraphim of Sarov made friends with a bear. Saint Anthony the Great had a friendship with a lion. Saint Modestos viewed animals as sublime and mysterious gifts from God, and would often bless the livestock of the faithful – praying for their health and survival and glorifying in the vastness and beauty of all that God made. I myself, for some thirteen years, have blessed our cat Hammi, as I've let him out of the library after his night of sleep.
The traditional lands of Britain, Scotland, Wales and Ireland, all lands of the Celtic peoples, which, until the 11th century were part of the unified Orthodox Catholic Church and whose saints and spiritual life have much to offer the contemporary world, saw all of reality as a single unity. These saints knew, as all of the holy saints of the Church have known, that the wholeness of creation had been torn apart by the sin of Adam, and was restored by the saving act of Christ. In their lives they embodied the restoration of wholeness in creation, whether by communication with angels and spirits, or by kinship with all of the natural world.
Saint Athanasius said,  "(God) provided the work of creation also as a means by which the Maker might be known … Three ways thus lay open to them, by which they might obtain the knowledge of God. (First), they could look up to the immensity of heaven, and by pondering the harmony of creation come to know its Ruler, the Word of the Father." Thus, the natural world, seen in the light of Christ, remains a way to know God, that is, a way of salvation.
The oneness of our relationship with Creation is brought to life with the story of Saint Kevin of Glendalough. While standing at prayer in a traditional Celtic monastic position with his arms outstretched in the form of a cross, a blackbird built a nest on his arm and laid her eggs. Saint Kevin, not wanting to disturb her nest, stayed in the position until the eggs were hatched. The saint is said to have stated, "It is no great thing for me to bear this pain of holding my hand under the blackbird for the sake of heaven's king."
In the beginning of the restoration of the unity in the entire fallen cosmos, Christ went out into the desert and "He was with the wild beasts, and the angels served Him" (Mark 1:13). These heavenly and earthly creatures who were destined to become the new creation in the God-Man Jesus Christ were assembled around Him. There is a pointed reference to this restoration in the life of St Isaac of Syria, when he wrote:
The humble man approaches wild animals, and the moment they catch sight of him their ferocity is tamed. They come up and cling to him as their Master, wagging their tails and licking his hands and feet. They scent as coming from him the same fragrance that came from Adam before the transgression, the time when they were gathered together before him and he gave them names in Paradise. This scent was taken away from us, but Christ has renewed it and given it back to us at his coming. It is this which has sweetened the fragrance of humanity.
In other words, the state of likeness to God in Christ to which he had risen enabled him to be with the wild beasts just as Adam was in his naming of them. And, I suspect the reason pets are so important to we humans is that they aid in our journey into the restoration of kinship between two different parts of creation. Our pets become like all the animals were in the beginning, when Adam was charged with naming them.
When the human can lie down with the cat, or the dog, or the chicken, (to paraphrase Isaiah) we aid the advancement of the Kingdom just a little, work to recreate Paradise just a little, and so give new meaning to such menial tasks as cleaning out the chicken coop, or the litter box.
Finally, as one of my favorite bishops said, "Animals were with Adam and Eve in Paradise, so why on earth wouldn't they also be in Heaven (Metropolitan Kallistos Ware)?"
With love in Christ,
Abbot Tryphon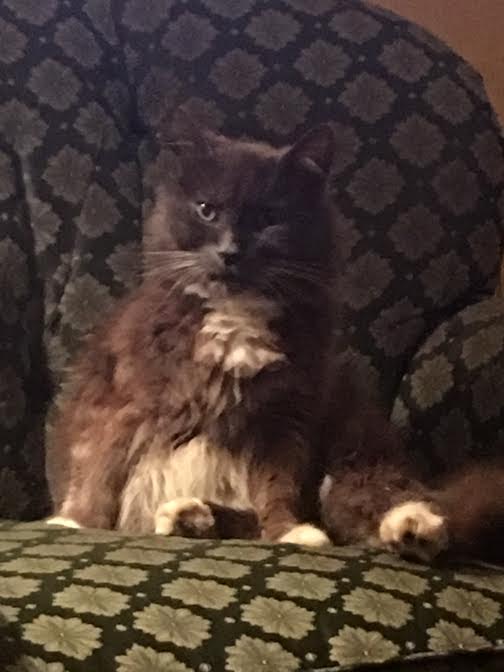 Saturday September 8, 2018 / August 26, 2018
15th Week after Pentecost. Tone five.
Commemoration of the Meeting of the "Vladimir" Icon of the Most Holy Theotokos and the deliverance of Moscow from the Invasion of Tamerlane in 1395.
Martyrs Adrian and Natalia and 23 companions of Nicomedia (4th c.).
New Hieromartyr Peter priest and St. Gregory confessor, priest (1938).
Blessed Mary Diveyevo (1931).
New Hieromartyr Victor priets, Martyr Demetrius, Peter and New Hiero-confessor Archpriest Roman Medved of Moscow (1937).
New Hieromartyr Nectarius (Trezvinsky), bishop of Yaransk (1937).
Uncovering of the relics of St. Nicholas the Confessor, metropolitan of Almaty (2000).
Venerable Adrian, abbot of Ondrusov (Valaam) (1549).
The Pskov Caves Icon of the Most Holy Mother of God, named the "Tenderness" (1542).
Blessed Cyprian of Storozhev, former outlaw (16th c.).
Venerable Adrian, abbot of Poshekhonye (1550).
Vladimir-Eletsk Icon of the Most Holy Mother of God (1395).
Venerable Tithoes of the Thebaid (4th c.), disciple of St. Pachomius the Great (4th c.).
Venerable Ibestion the Confessor, Egyptian ascetic.
St. Zer-Jacob, missionary of Ethiopia.
Venerable Adrian of Uglich (1504), disciple of St. Paisius of Uglich.
Finding of the relics of Venerable Bassian of Alatyr Monastery (17th c.).
Monk Ioasaph, prince of India (Greek).
Martyrs Atticus and Sisinnius (Greek).
The miraculous renewal of the Vladimir Icon of the Theotokos in Harbin (Manchuria) (1925).
The Scripture Readings
Luke 1:39-49
Mary Visits Elizabeth
39 Now Mary arose in those days and went into the hill country with haste, to a city of Judah, 40 and entered the house of Zacharias and greeted Elizabeth. 41 And it happened, when Elizabeth heard the greeting of Mary, that the babe leaped in her womb; and Elizabeth was filled with the Holy Spirit. 42 Then she spoke out with a loud voice and said, "Blessed are you among women, and blessed is the fruit of your womb! 43 But why is this granted to me, that the mother of my Lord should come to me? 44 For indeed, as soon as the voice of your greeting sounded in my ears, the babe leaped in my womb for joy. 45 Blessed is she who believed, for there will be a fulfillment of those things which were told her from the Lord."
The Song of Mary
46 And Mary said:
"My soul magnifies the Lord,
47 And my spirit has rejoiced in God my Savior.
48 For He has regarded the lowly state of His maidservant;
For behold, henceforth all generations will call me blessed.
49 For He who is mighty has done great things for me,
And holy is His name.
Luke 1:56
56 And Mary remained with her about three months, and returned to her house.
1 Corinthians 4:17-5:5
17 For this reason I have sent Timothy to you, who is my beloved and faithful son in the Lord, who will remind you of my ways in Christ, as I teach everywhere in every church.
18 Now some are puffed up, as though I were not coming to you. 19 But I will come to you shortly, if the Lord wills, and I will know, not the word of those who are puffed up, but the power. 20 For the kingdom of God is not in word but in power. 21 What do you want? Shall I come to you with a rod, or in love and a spirit of gentleness?
Immorality Defiles the Church
5 It is actually reported that there is sexual immorality among you, and such sexual immorality as is not even named among the Gentiles—that a man has his father's wife! 2 And you are puffed up, and have not rather mourned, that he who has done this deed might be taken away from among you. 3 For I indeed, as absent in body but present in spirit, have already judged (as though I were present) him who has so done this deed. 4 In the name of our Lord Jesus Christ, when you are gathered together, along with my spirit, with the power of our Lord Jesus Christ, 5 deliver such a one to Satan for the destruction of the flesh, that his spirit may be saved in the day of the Lord Jesus.
Matthew 24:1-13 New King James Version (NKJV)
Jesus Predicts the Destruction of the Temple
24 Then Jesus went out and departed from the temple, and His disciples came up to show Him the buildings of the temple. 2 And Jesus said to them, "Do you not see all these things? Assuredly, I say to you, not one stone shall be left here upon another, that shall not be thrown down."
The Signs of the Times and the End of the Age
3 Now as He sat on the Mount of Olives, the disciples came to Him privately, saying, "Tell us, when will these things be? And what will be the sign of Your coming, and of the end of the age?"
4 And Jesus answered and said to them: "Take heed that no one deceives you. 5 For many will come in My name, saying, 'I am the Christ,' and will deceive many. 6 And you will hear of wars and rumors of wars. See that you are not troubled; for all these thingsmust come to pass, but the end is not yet. 7 For nation will rise against nation, and kingdom against kingdom. And there will befamines, pestilences, and earthquakes in various places. 8 All these are the beginning of sorrows.
9 "Then they will deliver you up to tribulation and kill you, and you will be hated by all nations for My name's sake. 10 And then many will be offended, will betray one another, and will hate one another. 11 Then many false prophets will rise up and deceive many. 12 And because lawlessness will abound, the love of many will grow cold. 13 But he who endures to the end shall be saved.