How to be a pious Orthodox Christian without stoking the flames of pride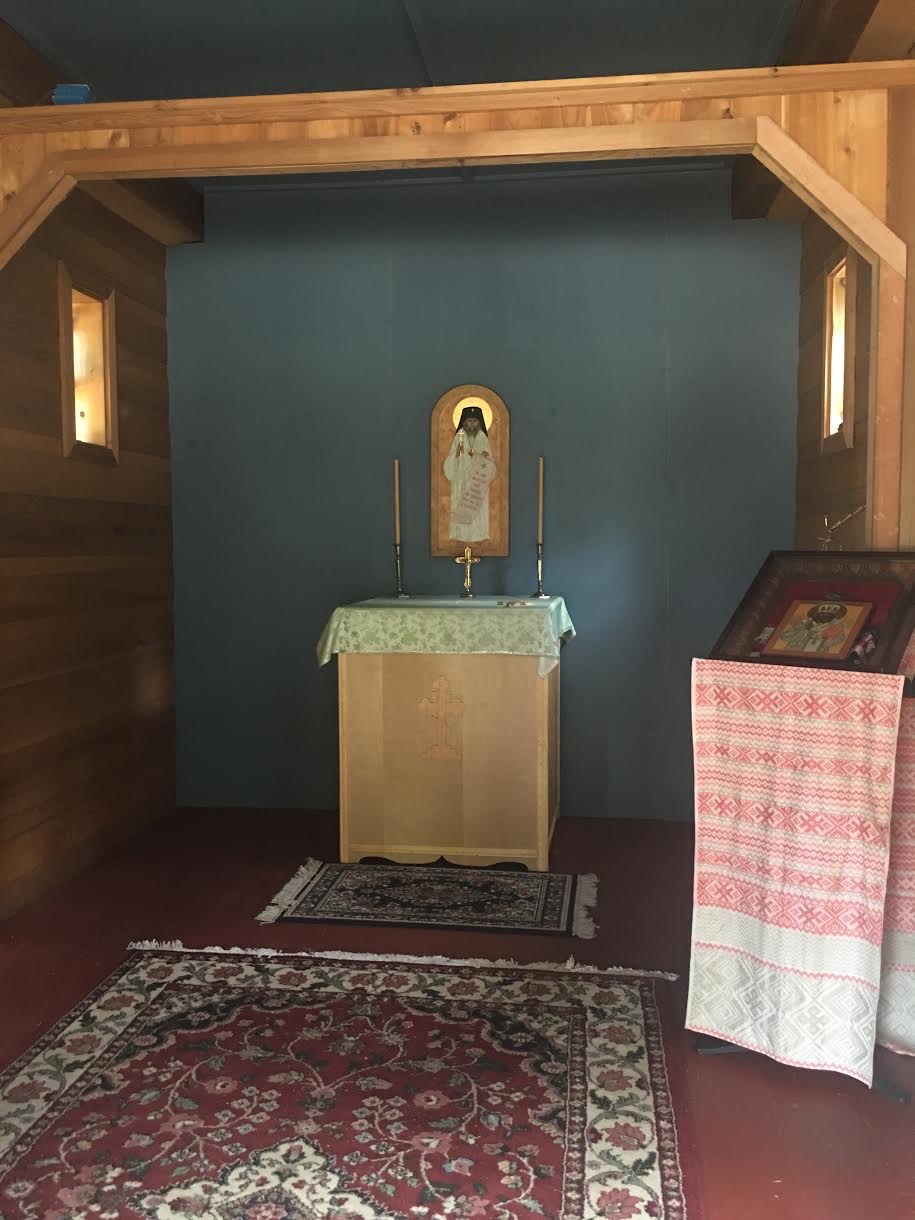 And when thou prayest, thou shalt not be like the hypocrites, who are fond of standing up in the synagogues and at the corners of streets to pray, so that they may be seen by people. Verily I say to you, they have gotten their reward. (Matthew 6:5)
Many years ago I remember attending a Liturgy at a parish church and noticing a young man standing in the front of the temple, making profound bows, together with frequent, almost exaggerated signs of the cross. My first thought was that he must be a newly baptized Orthodox Christian. After embracing Orthodoxy, many people fall into the trap of exaggerated piety, having first becoming attracted to the externals of the faith. Coming out of religious traditions that have little in the way of externals, is it any wonder some among us would gravitate towards such outward piety?
Some converts become experts in canon law and liturgical rubrics, and number themselves among the super correct. Archbishop Averky of Jordanville (of blessed memory) said of converts, "they are like envelopes and have a tendency to come unglued." None of this is meant to diminish the importance of external piety, nor making the cross properly. Liturgical correctness has it's place, and we should always avoiding sloppiness in the way we make the sign of the cross. Nor is it necessary to stand in the back of the temple during services. What is important is that we be careful that our piety is not meant to be seen by others.
I once knew a monk who always stood in the back of his monastery's catholicon, avoiding any public display whatsoever. He told me the temptation to be seen as a pious and holy monk was too strong, so he made a decision to give others no opportunity to witness him in worship.
It should not be construed that I am suggesting everyone stand in the back of the church, less everyone be doing battle for those few spots on a crowded Sunday morning. What I am suggesting is that we remember that we are there for worship. If you become aware that your motives for standing in front of others during worship is an occasion for pride, by all means move to the back. It is the Lord Who should see us, and for Whom our pious external acts of worship should give honor. Externals are meant to be an aid to worship, bringing our bodies into conformity with the heart. For this to happen, we must guard the heart, making sure the externals are not temptations for pride.
The way to make sure our piety takes us deeply into true worship is to express these external acts of worship in the privacy of our homes. Orthodox worship, expressed by standing before our icons, making the sign of the cross with care, and doing prostrations in the privacy of the home, instruct the heart in true worship. If we've established a true relationship with the Lord in our home, that which is expressed in the temple, publicly, will be be authentic.
Love in Christ,
Abbot Tryphon
Photos: Our Saint John the Wonderworker Chapel.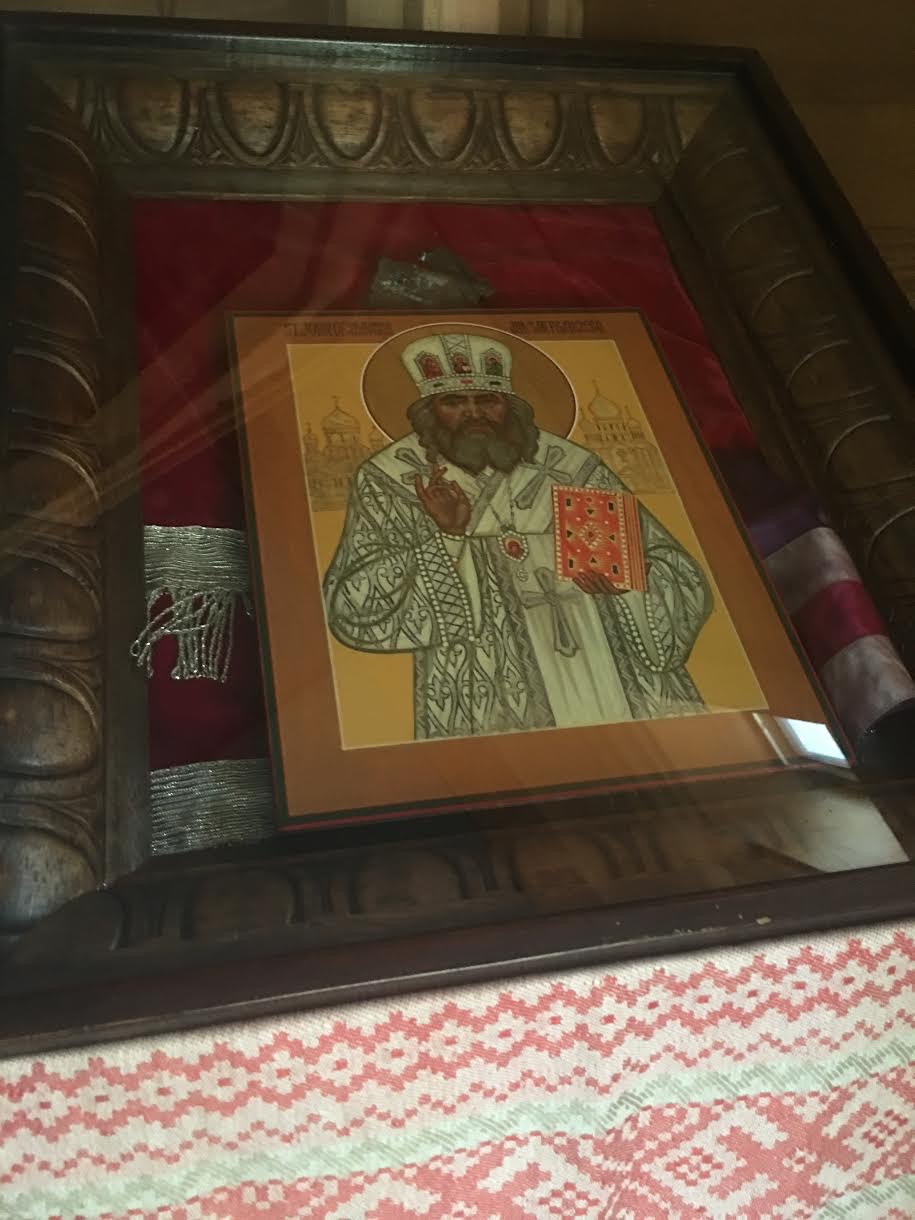 Monday September 10, 2018 / August 28, 2018
16th Week after Pentecost. Tone six.
Venerable Moses the Black of Scete (400).
Uncovering of the relics of Venerable Job of Pochaev (1651).
New Hieromartyr Alexis (1918).
New Martyrs Archimandrite Sergius (Zaytsev) and monks of Zilantov Monastery of Kazan (1918) hieromonks Laurecnce (Nikitin), Seraphim (Kuz'min), hierodeacon Theodosius (Alexandrov), monks Leontius (Kariagin), Stephen, brothers Gregory (Timofeev), Hylarion (Pravdin), John (Sretensky), Sergius (Galin) (1918).
New Hieromartyr Alexander, deacon (1918).
New Hieromartyr Nicholas priest (1931).
New Hieromartyr Basil priest (1937).
Synaxis of the Saints of the Kiev Caves whose relics repose in the Far Cave of Venerable Theodosius.
Venerable Sabbas, abbot of Krypetsk (1495).
Righteous Anna the Prophetess and Daughter of Phanuel, who met the Lord at the Temple in Jerusalem (1st c.).
Martyr Queen Shushaniki (Susanna) of Georgia (475) (Georgia).
St. Amphilochius, bishop of Vladimir, Volhynia (1122).
Righteous Hezekiah, king of Judah (691 B.C.).
Venerable Theodore (Monk Theodosius of the Kiev Caves), prince of Ostrog (1483).
New Hieromartyr Chrysostom, metropolitan of Smyrna (1922) (Greek).
33 Martyrs of Nicomedia (Greek).
Martyrs Diomedes and Laurence (Greek).
The Scripture Readings
Galatians 4:28-5:10
28 Now we, brethren, as Isaac was, are children of promise. 29 But, as he who was born according to the flesh then persecuted him who was born according to the Spirit, even so it is now. 30 Nevertheless what does the Scripture say? "Cast out the bondwoman and her son, for the son of the bondwoman shall not be heir with the son of the freewoman." 31 So then, brethren, we are not children of the bondwoman but of the free.
Christian Liberty
5 Stand fast therefore in the liberty by which Christ has made us free, and do not be entangled again with a yoke of bondage. 2 Indeed I, Paul, say to you that if you become circumcised, Christ will profit you nothing. 3 And I testify again to every man who becomes circumcised that he is a debtor to keep the whole law. 4 You have become estranged from Christ, you who attempt to be justified by law; you have fallen from grace. 5 For we through the Spirit eagerly wait for the hope of righteousness by faith. 6 For in Christ Jesus neither circumcision nor uncircumcision avails anything, but faith working through love.
Love Fulfills the Law
7 You ran well. Who hindered you from obeying the truth? 8 This persuasion does not come from Him who calls you. 9 A little leaven leavens the whole lump. 10 I have confidence in you, in the Lord, that you will have no other mind; but he who troubles you shall bear his judgment, whoever he is.
Mark 6:55-7:8
55 ran through that whole surrounding region, and began to carry about on beds those who were sick to wherever they heard He was. 56 Wherever He entered, into villages, cities, or the country, they laid the sick in the marketplaces, and begged Him that they might just touch the hem of His garment. And as many as touched Him were made well.
Defilement Comes from Within
7 Then the Pharisees and some of the scribes came together to Him, having come from Jerusalem. 2 Now when they saw some of His disciples eat bread with defiled, that is, with unwashed hands, they found fault. 3 For the Pharisees and all the Jews do not eat unless they wash their hands in a special way, holding the tradition of the elders. 4 When they come from the marketplace, they do not eat unless they wash. And there are many other things which they have received and hold, like the washing of cups, pitchers, copper vessels, and couches.
5 Then the Pharisees and scribes asked Him, "Why do Your disciples not walk according to the tradition of the elders, but eat bread with unwashed hands?"
6 He answered and said to them, "Well did Isaiah prophesy of you hypocrites, as it is written:
'This people honors Me with their lips,
But their heart is far from Me.
7 And in vain they worship Me,
Teaching as doctrines the commandments of men.'
8 For laying aside the commandment of God, you hold the tradition of men—the washing of pitchers and cups, and many other such things you do."