What does the Lord require of us?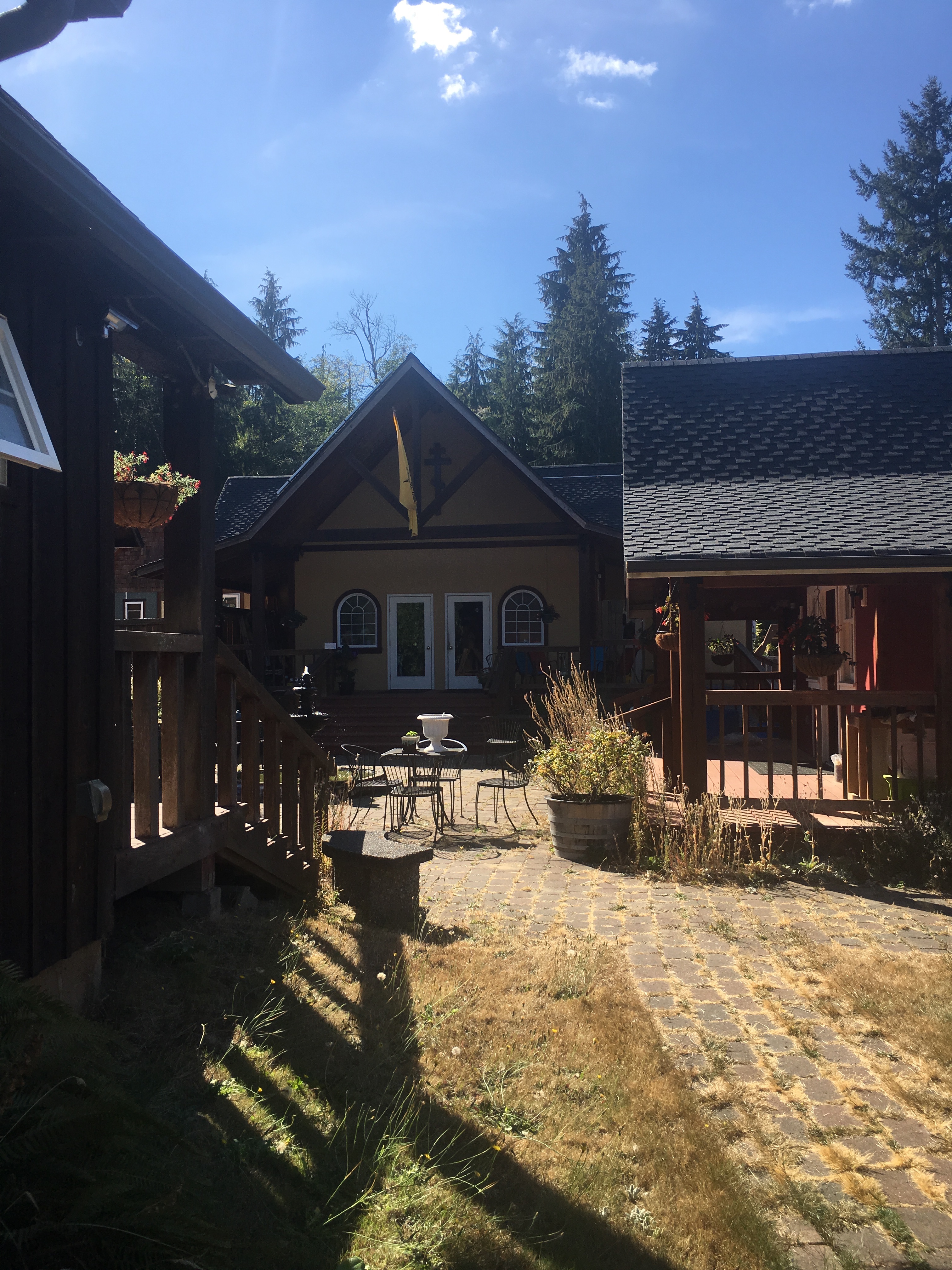 As we examine how we live our lives as Christians, we look to those who leave an impression of goodness, kindness, and humility, as examples of the person we would like to become. That saintly person, by their every example, exudes the humbleness of the Lord, and love seems to be palpable when we are in their presence. Such a person didn't just appear, for these are not the natural traits one finds in most people. Such humility and kindness are developed over time, for this person has sought out the grace of God, and has made, sometimes since childhood, every attempt at giving back the love and goodness they received from the Father of Lights.
Such a person desires, on a daily basis, to become more like Christ. The humility of the Lord becomes their personal standard, for such a person is quick to forgive, quick to grant justice, and desires to be kind to everyone who comes into their presence. This person does not fabricate such sweetness of soul as though he were a politician running for office, for it is the Lord Himself Who dwells in them, and it is Christ in them Who is full of justice, kindness, love, and full of mercy. "He has shown you, O mortal what is good; and what does the LORD require of you? but to do justice, to live kindness, and to walk humbly with your God (Micah 6:8)."
With love in Christ,
Abbot Tryphon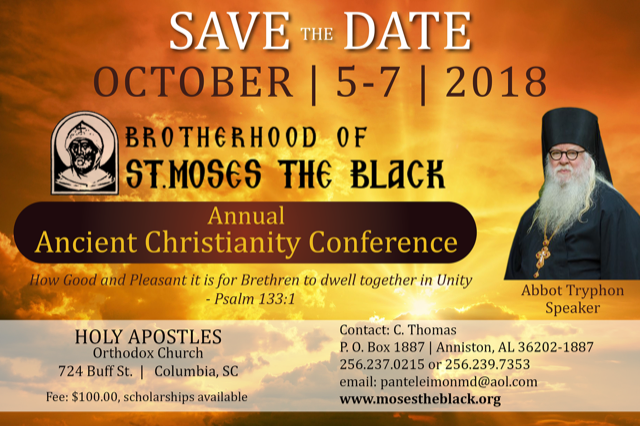 Friday September 7, 2018 / August 25, 2018
15th Week after Pentecost. Tone five.
Fast. Food with Oil
Return of the relics of the Apostle Bartholomew from Anastasiopolis to Lipari (6th c.).
Holy Apostle Titus of the Seventy (1st c.).
Hieromartyr Moses (1931).
New Hieromartyr priest Vladimir Moschansky (1938).
Sts. Barses and Eulogius (386), bishops of Edessa, and St. Protogenes, bishop of Carrhae (4th c.), confessors.
St. Menas, patriarch of Constantinople (6th c.).
St. John the Cappadocian (520) and St. Epiphanius (535), patriarchs of Constantinople.
Synaxis of Hierarchs of Crete: Andrew the Wonderworker; Cyril, bishop of Gortyna; and Eumenius, bishop of Rome. (Greek).
St. Aredius of Limousin (591) (Gaul).
St. Gregory of Utrecht (775) (Neth.).
Translation of the relics of St. Hilda of Whitby (680) (Celtic & British).
St. Ebba the Elder, abbess of Coldingham, Northumbria, England (683) (Celtic & British).
The Scripture Readings
Galatians 4:8-21
Fears for the Church
8 But then, indeed, when you did not know God, you served those which by nature are not gods. 9 But now after you have known God, or rather are known by God, how is it that you turn again to the weak and beggarly elements, to which you desire again to be in bondage? 10 You observe days and months and seasons and years. 11 I am afraid for you, lest I have labored for you in vain.
12 Brethren, I urge you to become like me, for I became like you. You have not injured me at all. 13 You know that because of physical infirmity I preached the gospel to you at the first. 14 And my trial which was in my flesh you did not despise or reject, but you received me as an angel of God, even as Christ Jesus. 15 What then was the blessing you enjoyed? For I bear you witness that, if possible, you would have plucked out your own eyes and given them to me. 16 Have I therefore become your enemy because I tell you the truth?
17 They zealously court you, but for no good; yes, they want to exclude you, that you may be zealous for them. 18 But it is good to be zealous in a good thing always, and not only when I am present with you. 19 My little children, for whom I labor in birth again until Christ is formed in you, 20 I would like to be present with you now and to change my tone; for I have doubts about you.
Two Covenants
21 Tell me, you who desire to be under the law, do you not hear the law?
Mark 6:45-53
Jesus Walks on the Sea
45 Immediately He made His disciples get into the boat and go before Him to the other side, to Bethsaida, while He sent the multitude away. 46 And when He had sent them away, He departed to the mountain to pray. 47 Now when evening came, the boat was in the middle of the sea; and He was alone on the land. 48 Then He saw them straining at rowing, for the wind was against them. Now about the fourth watch of the night He came to them, walking on the sea, and would have passed them by. 49 And when they saw Him walking on the sea, they supposed it was a ghost, and cried out; 50 for they all saw Him and were troubled. But immediately He talked with them and said to them, "Be of good cheer! It is I; do not be afraid." 51 Then He went up into the boat to them, and the wind ceased. And they were greatly amazed in themselves beyond measure, and marveled. 52 For they had not understood about the loaves, because their heart was hardened.
Many Touch Him and Are Made Well
53 When they had crossed over, they came to the land of Gennesaret and anchored there.