Political vs Spiritual Authority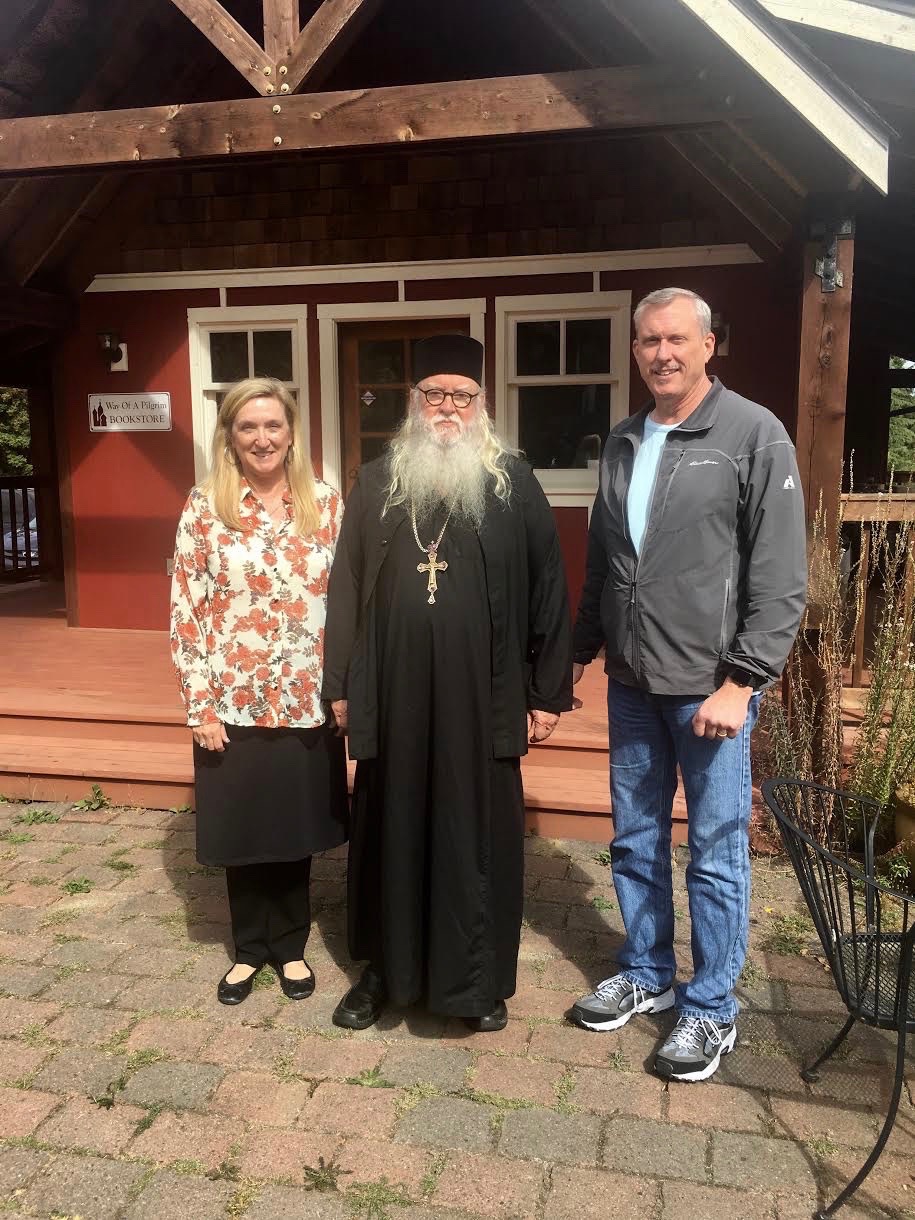 It is a temptation for those who serve the Church to think their parishioners should adhere to the political ideals of their priest or bishop. This is a gross temptation that can lead to the alienation of some members of their flock, especially the young. The society at large has seen great changes in many areas of thought, and the moral and spiritual authority of the Church can not be compromised by any attempt on the part of her clergy to enforce a sort of political litmus test on her faithful. There is room within the Orthodox Church for a great many political views, and it is best that the clergy help the faithful find their way by sticking to the preaching of the gospels. This allows the message of the gospels to work transformation within the heart and conscience of each believer.
The Church can never be about membership in any one political party, nor can Orthodox Christians be expected to put aside views that may even differ from that of the Church. Being a thinking person does not disqualify anyone from membership in Christ's Body. The healing that comes within the sacramental life of the Church is for everyone, and each of us falls short of the ideals that flow out of the gospel message. Forcing anyone to cast aside their opinions, even if they be false, can actually be the force by which a person is driven from the very place where healing can take place.
Not one political party, or human philosophy, is flawless. Truth can be found in many places, and it is the Church, if she be true to her calling, that should be the guiding light for each of us, regardless of our political allegiances. His Holiness Kirill, Patriarch of Moscow and All Russia, said, "The church must have no political means of exercising an influence on those in authority. The church 'loses public confidence' if it becomes a political player. The church only has one way to influence the powerful and the powerless, the rich and the poor, the educated and the simple-minded – to preach God's word."  Let us not, in our zeal for upholding the Truth, become, instead, the stumbling block for those who have not yet been fully realized within the life of Christ's Church.
With love in Christ,
Abbot Tryphon
Photo: Dr. Mel Cochran, M.D., and his wife Martha, visited the monastery from Rogersville, MO. They are both listeners to my daily podcasts.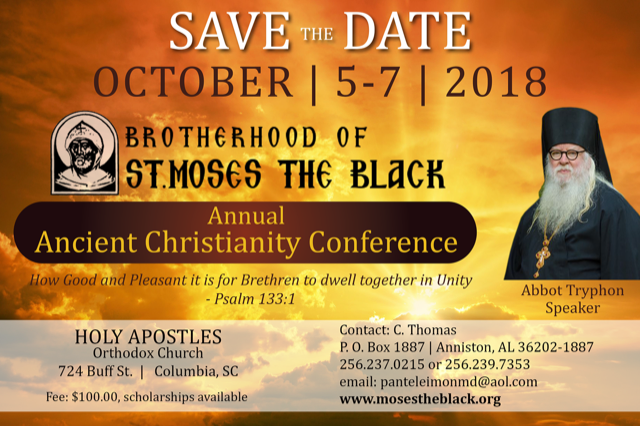 Thursday September 13, 2018 / August 31, 2018
16th Week after Pentecost. Tone six.
The Placing of the Cincture (Sash) of the Most Holy Theotokos (395-408).
New Hieromartyr Alexander priest and Vladimir deacon (1918).
New Hieromartyrs Michael and Myron priests (1937).
New Hieromartyr Demetrius (1938).
Hieromartyr Cyprian, bishop of Carthage (258).
St. Gennadius, patriarch of Constantinople (471).
New Martyrs of Jasenovac (1941-1945) (Serbia).
St. John, metropolitan of Kiev (1089).
St. Paulinus, bishop of Trier (358).
St. Gennadius Scholarius, patriarch of Constantinople (1372).
St. Eanswythe, abbess, of Folkestone (England) (640) (Celtic & British).
St. Cuthburga, abbess of Wimborne (Celtic & British).
St. Aidan, bishop of Lindisfarne (651) (Celtic & British).
Four Martyrs of Perge in Pamphylia (Greek).
Martyrs: Menas, Faustus, Andrew, Heraclius, Phileortus and Diadoch (Greek).
Martyr Phileortus (Greek).
Martyr Diadoch (Greek)
Eight Virgin-martyrs of Gaza (Greek).
366 Martyrs of Nicomedia (Greek).
The Scripture Readings
Ephesians 1:1-9
Greeting
1 Paul, an apostle of Jesus Christ by the will of God,
To the saints who are in Ephesus, and faithful in Christ Jesus:
2 Grace to you and peace from God our Father and the Lord Jesus Christ.
Redemption in Christ
3 Blessed be the God and Father of our Lord Jesus Christ, who has blessed us with every spiritual blessing in the heavenly places in Christ, 4 just as He chose us in Him before the foundation of the world, that we should be holy and without blame before Him in love, 5 having predestined us to adoption as sons by Jesus Christ to Himself, according to the good pleasure of His will, 6 to the praise of the glory of His grace, by which He made us accepted in the Beloved.
7 In Him we have redemption through His blood, the forgiveness of sins, according to the riches of His grace 8 which He made to abound toward us in all wisdom and prudence, 9 having made known to us the mystery of His will, according to His good pleasure which He purposed in Himself,
Mark 7:24-30
A Gentile Shows Her Faith
24 From there He arose and went to the region of Tyre and Sidon. And He entered a house and wanted no one to know it, but He could not be hidden. 25 For a woman whose young daughter had an unclean spirit heard about Him, and she came and fell at His feet. 26 The woman was a Greek, a Syro-Phoenician by birth, and she kept asking Him to cast the demon out of her daughter. 27 But Jesus said to her, "Let the children be filled first, for it is not good to take the children's bread and throw it to the little dogs."
28 And she answered and said to Him, "Yes, Lord, yet even the little dogs under the table eat from the children's crumbs."
29 Then He said to her, "For this saying go your way; the demon has gone out of your daughter."
30 And when she had come to her house, she found the demon gone out, and her daughter lying on the bed.