Our struggle against the passions and our victory in Christ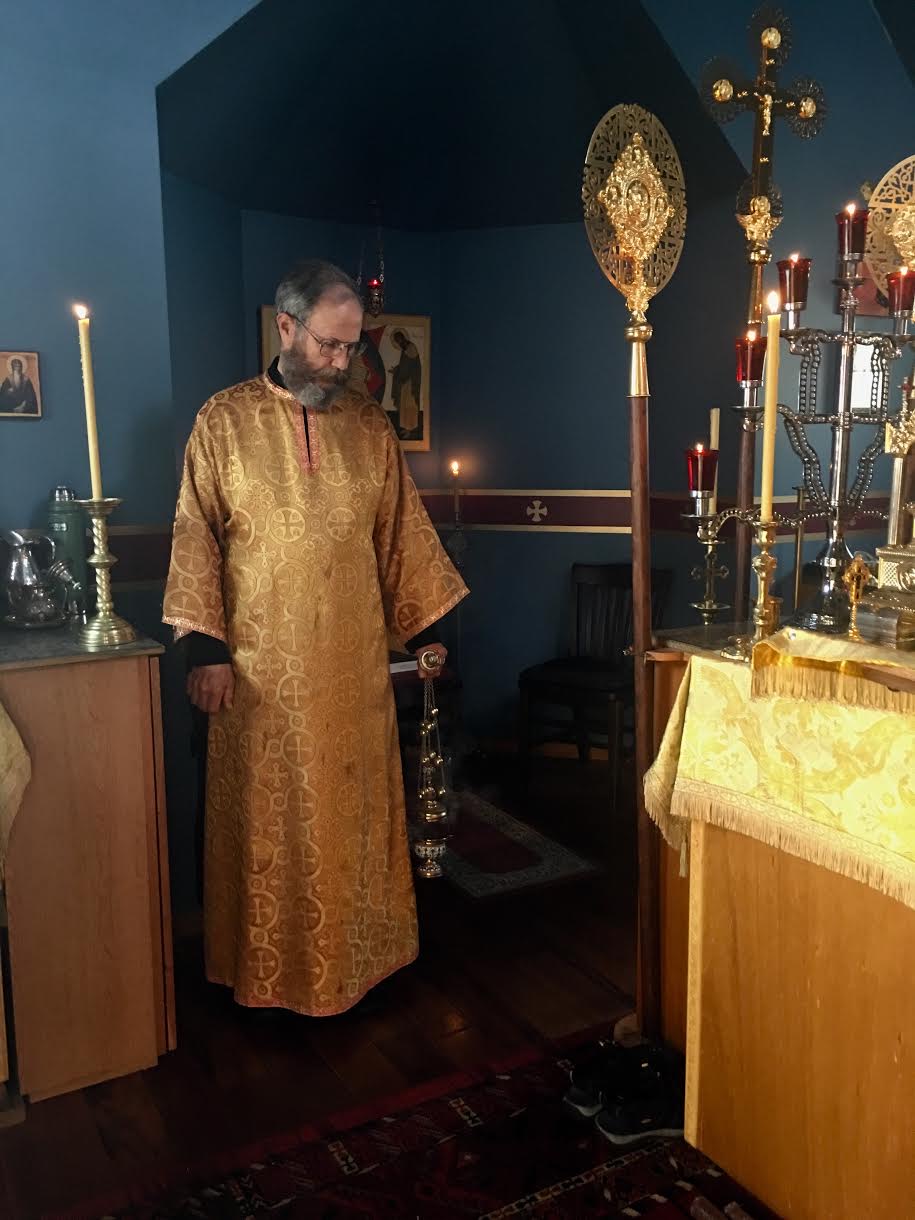 As we struggle with anger, gluttony, with judging others, sexual impurity and a myriad of others passions, it is easy to feel overwhelmed and powerless. We find ourselves feeling defeated and tempted to give up the battle. Sometimes we even tell ourselves that we have no choice, for we were born this way or our temperament is the result of an abusive household.
There is certainly a kernel of truth in all this for we were born into a fallen world and are therefore influenced by the results of our firstborn parents rejection of God's love. Death is all around us because of Ancestral Sin and our commitment to struggle with the passions is meant to return us to the Father. Yet this struggle is not about our power or strength, but simply surrendering to the Lord of Mercy, Who would save us.
This same Merciful God knows how difficult a struggle we have and has given us the strength we need to progress towards purity and holiness. He furthermore rewards us each according to our abilities and our reward is based on our willingness to commit to the struggle, a struggle that is empowered by the grace that abounds when we call upon His Holy Name.
What do we do when we seem to succumb to the same old sins over and over? Do we simply surrender in defeat because we've failed to curb our anger, blaming the family members or coworkers who know how to push our buttons? Do we give in to sexual passions because we've always done so and curbing our appetite for pleasure would be too difficult? Do we gossip about others or judge them because everyone does so?
Or, do we ask God to help us with our anger and confess before a priest when we have fallen, and ask the person who "pushed our buttons" to forgive us for getting angry? Do we ask for God's forgiveness when we've given in to lust and promise to better guard our heart and our eyes, lest we fall again? Do we choose to remain silent when others around us are gossiping and perhaps even avoid those social settings where we know this will be happening?
The good news is that in our struggle with the passions, we do not have to struggle alone. Our Lord Jesus Christ has promised to help us in our quest for purity and holiness. Like the Holy Apostle Paul we can say it is not me, but Christ in me, that we are able to do good. Transformation of the heart is the direct result of the indwelling of the Holy Spirit, from Whom we are given the power to change. All we have to do is approach God with a humble and contrite heart and victory will be ours.
With love in Christ,
Abbot Tryphon
Thursday August 16, 2018 / August 3, 2018
12th Week after Pentecost. Tone two.
Dormition (Theotokos) Fast. By Monastic Charter: Food without Oil
Venerables Isaac, Dalmatus, and Faustus, ascetics of the Dalmatian Monastery, Constantinople (5th c.).
Venerable Anthony the Roman, abbot (Novgorod) (1147).
New Hieromartyr Viacheslav deacon (1918).
New Hieromartyr Nicholas priest (1938).
Protomartyr Rajden of Tsromi and Nikozi, Georgia (457) (Georgia).
Venerable Cosmas, eunuch and hermit of Palestine (6th c.).
Holy Myrrh-bearer Salome.
Venerable John, confessor, abbot of Patalaria Monastery (Greek).
Venerable Theoctistus the Wonderworker of Optimaton (Greek).
Venerable Theodora of Thessalonica (Greek).
Nine Kherkheulidze brothers, their mother and sister, and 9,000 others, who suffered on the field of Marabde, Georgia (1625) (Georgia).
The Scripture Readings
2 Corinthians 7:1-10
The Corinthians' Repentance
7 Therefore, having these promises, beloved, let us cleanse ourselves from all filthiness of the flesh and spirit, perfecting holiness in the fear of God.
The Corinthians' Repentance
2 Open your hearts to us. We have wronged no one, we have corrupted no one, we have cheated no one. 3 I do not say this to condemn; for I have said before that you are in our hearts, to die together and to live together. 4 Great is my boldness of speech toward you, great is my boasting on your behalf. I am filled with comfort. I am exceedingly joyful in all our tribulation.
5 For indeed, when we came to Macedonia, our bodies had no rest, but we were troubled on every side. Outside were conflicts, inside were fears. 6 Nevertheless God, who comforts the downcast, comforted us by the coming of Titus, 7 and not only by his coming, but also by the consolation with which he was comforted in you, when he told us of your earnest desire, your mourning, your zeal for me, so that I rejoiced even more.
8 For even if I made you sorry with my letter, I do not regret it; though I did regret it. For I perceive that the same epistle made you sorry, though only for a while. 9 Now I rejoice, not that you were made sorry, but that your sorrow led to repentance. For you were made sorry in a godly manner, that you might suffer loss from us in nothing. 10 For godly sorrow produces repentance leading to salvation, not to be regretted; but the sorrow of the world produces death.
Mark 1:29-35
Peter's Mother-in-Law Healed
29 Now as soon as they had come out of the synagogue, they entered the house of Simon and Andrew, with James and John. 30 But Simon's wife's mother lay sick with a fever, and they told Him about her at once. 31 So He came and took her by the hand and lifted her up, and immediately the fever left her. And she served them.
Many Healed After Sabbath Sunset
32 At evening, when the sun had set, they brought to Him all who were sick and those who were demon-possessed. 33 And the whole city was gathered together at the door. 34 Then He healed many who were sick with various diseases, and cast out many demons; and He did not allow the demons to speak, because they knew Him.
Preaching in Galilee
35 Now in the morning, having risen a long while before daylight, He went out and departed to a solitary place; and there He prayed.