Know who you really are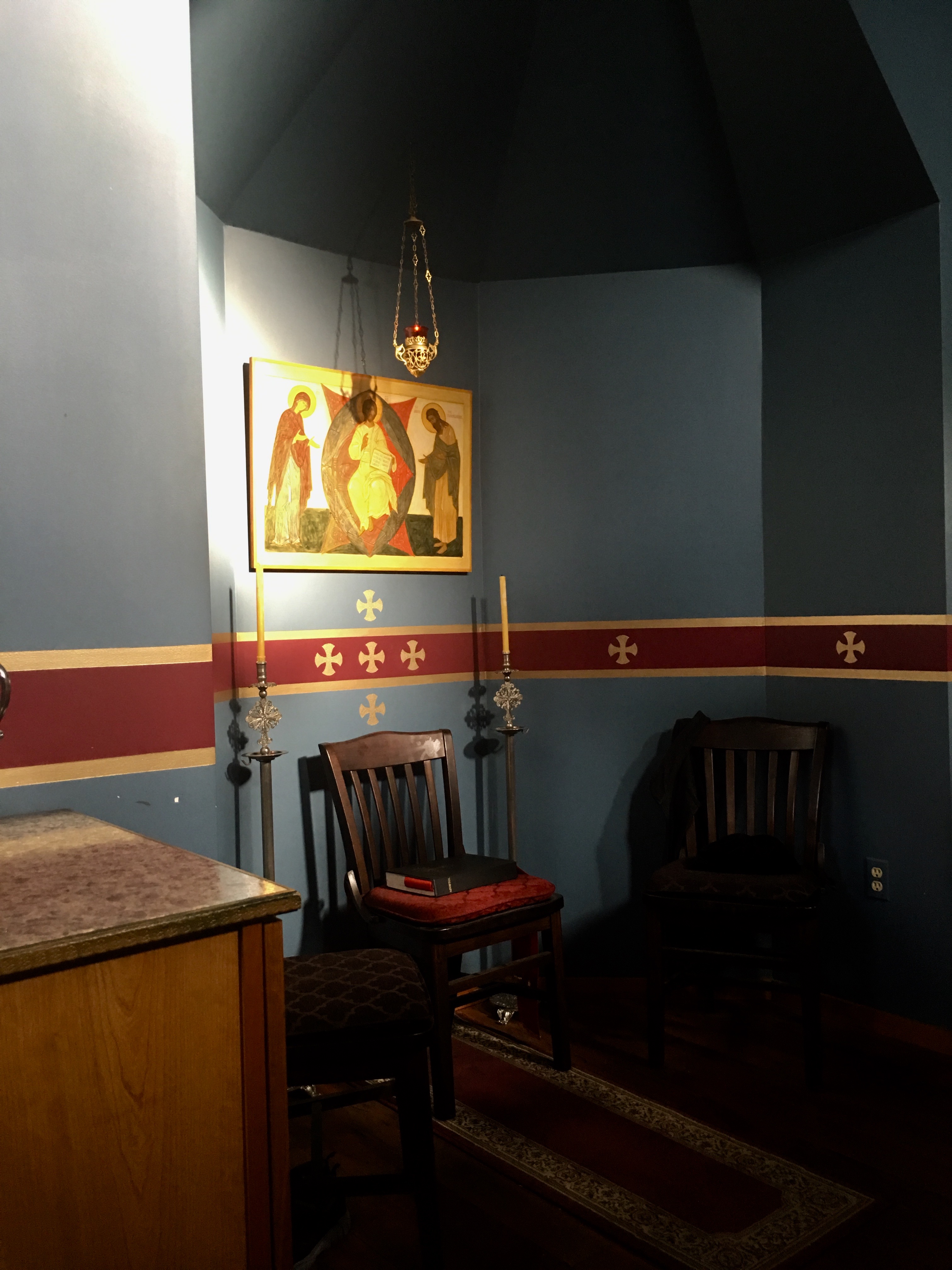 We are all surrounded by fictional characters, persons who are the invention of filmmakers, promoters, and even self-inventors. The original meaning of the word "hypocrite" was "actor", and it is ignorance of our true nature as children of God that keeps us living as fictional characters, unaware of our own true purpose, the one God has chosen for us. When we stop relying on our own goodness, and stop deluding ourselves into thinking we do not need God, we can cast our entire focus on discovering our true self.
It is an ignorance of our true nature that is the base cause of so many living as though they were actors on a stage, afraid of what they might see if they were honest about themselves. True self-awareness can only come when we are open to letting Christ into our lives, totally. Continuing to live comfortably behind the mask of self-delusion, we are content to live in a carnal world, where we think happiness has its base in partying, making money, having sex, eating and drinking, living in the best house, and "looking good".
We become a Hollywood promoter, living behind the mask of our own invention, fearing we will be less interesting to others if we are outwardly religious. We fail to realize it is not enforced austerity and deprivation that is required, but a submission in love to Christ that brings us new found freedom to be true to ourselves. Our new path leads to unspeakable joy and enduring peace.
"Indeed, if we consider the unblushing promises of reward and the staggering nature of the rewards promised in the Gospels, it would seem that Our Lord finds our desires, not too strong, but too weak. We are half-hearted creatures, fooling about with drink and sex and ambition when infinite joy is offered us, like an ignorant child who wants to go on making mud pies in a slum because he cannot imagine what is meant by the offer of a holiday at the sea. We are far too easily pleased (C. S. Lewis)."
With love in Christ,
Abbot Tryphon
Sunday August 5, 2018 / July 23, 2018
10th Sunday after Pentecost. Tone one.
Synaxis of saints of Smolensk (movable holiday on the Sunday before July 28th).
"Pochaev" (1675) Icon of the Mother of God.
Martyrs Trophimus, Theophilus, and 13 others in Lycia (305).
St. Theodore of Sanaskar (Glorification 2001).
New Hieromartyr Michael priest and Martyr Andrew (1938).
Hieromartyr Apollinaris, bishop of Ravenna (75).
Icons of the Most Holy Theotokos "The Joy of All Who Sorrow"(with coins) in St. Petersburg (1888).
Righteous Anna (Hannah), mother of the Prophet Samuel.
Translation of the Relics of St. Herman (Germanus), Archbishop of Kazan.
250 martyrs killed by Bulgarians (802-811) (Greek).
Eight Martyrs of Carthage (Greek).
St. Anna of Leucadia (919) (Greek).
New Hieromartyr Nectarius (Trezvinsky), bishop of Yaransk.
Repose of St. John Cassian the Roman, abbot, of Marseilles (435).
The Scripture Readings
John 21:1-14
Breakfast by the Sea
21 After these things Jesus showed Himself again to the disciples at the Sea of Tiberias, and in this way He showed Himself:2 Simon Peter, Thomas called the Twin, Nathanael of Cana in Galilee, the sons of Zebedee, and two others of His disciples were together. 3 Simon Peter said to them, "I am going fishing."
They said to him, "We are going with you also." They went out and [a]immediately got into the boat, and that night they caught nothing. 4 But when the morning had now come, Jesus stood on the shore; yet the disciples did not know that it was Jesus. 5 Then Jesus said to them, "Children, have you any food?"
They answered Him, "No."
6 And He said to them, "Cast the net on the right side of the boat, and you will find some." So they cast, and now they were not able to draw it in because of the multitude of fish.
7 Therefore that disciple whom Jesus loved said to Peter, "It is the Lord!" Now when Simon Peter heard that it was the Lord, he put on his outer garment (for he had removed it), and plunged into the sea. 8 But the other disciples came in the little boat (for they were not far from land, but about two hundred cubits), dragging the net with fish. 9 Then, as soon as they had come to land, they saw a fire of coals there, and fish laid on it, and bread. 10 Jesus said to them, "Bring some of the fish which you have just caught."
11 Simon Peter went up and dragged the net to land, full of large fish, one hundred and fifty-three; and although there were so many, the net was not broken. 12 Jesus said to them, "Come and eat breakfast." Yet none of the disciples dared ask Him, "Who are You?"—knowing that it was the Lord. 13 Jesus then came and took the bread and gave it to them, and likewise the fish.
14 This is now the third time Jesus showed Himself to His disciples after He was raised from the dead.
1 Corinthians 4:9-16
9 For I think that God has displayed us, the apostles, last, as men condemned to death; for we have been made a spectacle to the world, both to angels and to men. 10 We are fools for Christ's sake, but you are wise in Christ! We are weak, but you are strong! You are distinguished, but we are dishonored! 11 To the present hour we both hunger and thirst, and we are poorly clothed, and beaten, and homeless. 12 And we labor, working with our own hands. Being reviled, we bless; being persecuted, we endure; 13 being defamed, we [b]entreat. We have been made as the filth of the world, the offscouring of all things until now.
Paul's Paternal Care
14 I do not write these things to shame you, but as my beloved children I warn you. 15 For though you might have ten thousand instructors in Christ, yet you do not have many fathers; for in Christ Jesus I have begotten you through the gospel. 16 Therefore I urge you, imitate me.
Matthew 17:14-23
A Boy Is Healed
14 And when they had come to the multitude, a man came to Him, kneeling down to Him and saying, 15 "Lord, have mercy on my son, for he is an epileptic and suffers severely; for he often falls into the fire and often into the water. 16 So I brought him to Your disciples, but they could not cure him."
17 Then Jesus answered and said, "O faithless and perverse generation, how long shall I be with you? How long shall I bear with you? Bring him here to Me." 18 And Jesus rebuked the demon, and it came out of him; and the child was cured from that very hour.
19 Then the disciples came to Jesus privately and said, "Why could we not cast it out?"
20 So Jesus said to them, "Because of your unbelief; for assuredly, I say to you, if you have faith as a mustard seed, you will say to this mountain, 'Move from here to there,' and it will move; and nothing will be impossible for you. 21 However, this kind does not go out except by prayer and fasting."
Jesus Again Predicts His Death and Resurrection
22 Now while they were staying in Galilee, Jesus said to them, "The Son of Man is about to be betrayed into the hands of men,23 and they will kill Him, and the third day He will be raised up." And they were exceedingly sorrowful.