Clericalism shouldn't have anything to do with Christianity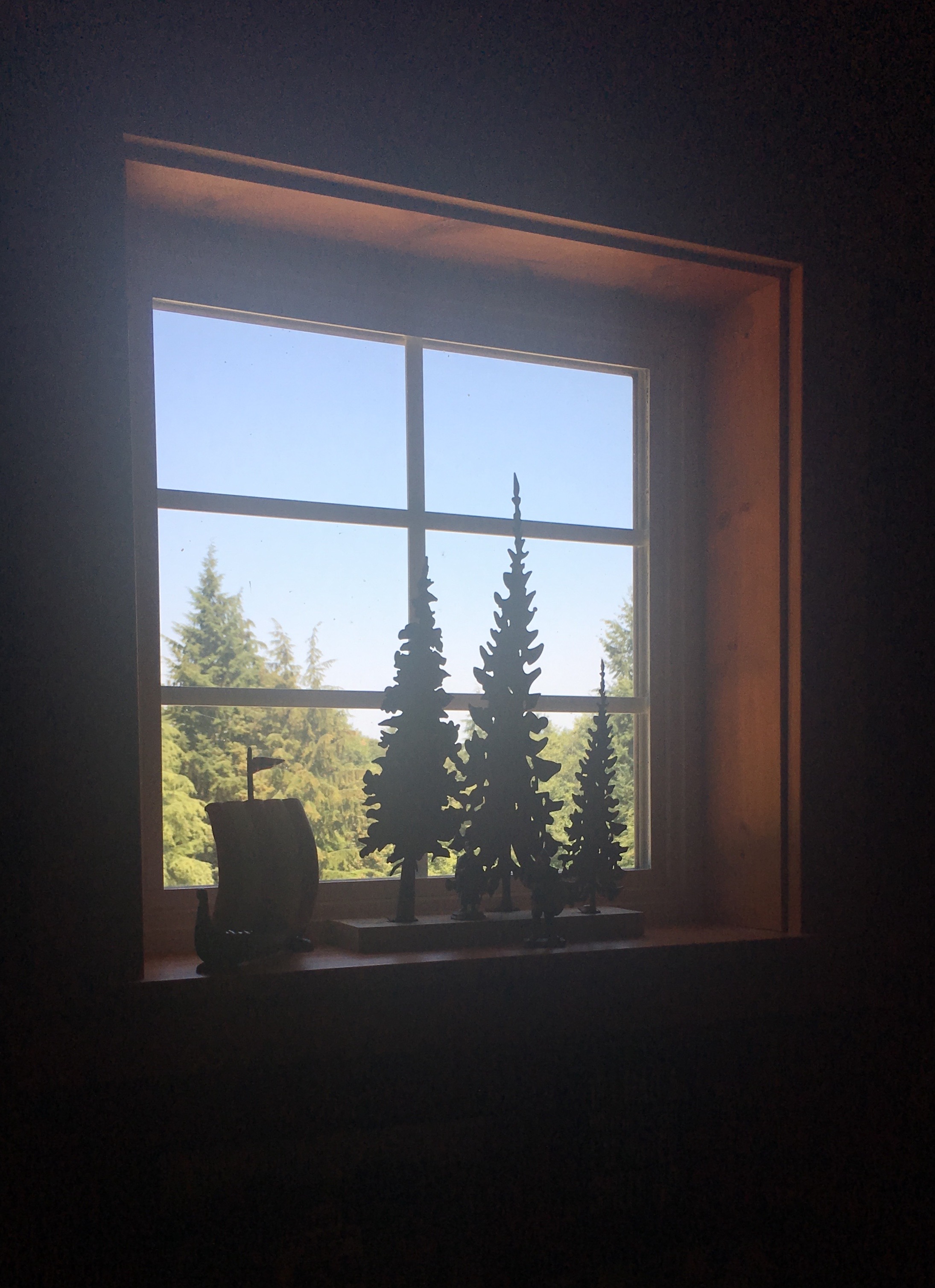 The recent release of the findings of the District Attorney of Pennsylvania, have resurrected the memory of the failure of the hierarchs of the Roman Catholic Church to properly address the problem of the continuing sex abuse in the Catholic Church.
As a priest, I am deeply shocked, almost beyond words, and troubled by the abuse perpetrated upon innocent children, by clergy who have demonstrated a total lack of commitment to the teachings of Our Lord Jesus Christ, and who, in turn, used their sacred positions as clergy, to take advantage of children.
That bishops and clergy would violate their duty in such a way can only be describe it as diabolical. Although there are cultural and psychological ramifications, the problem remains primarily spiritual. This whole sordid behavior is a clear sign that Christianity is under Satanic attack, both from the media who take this as the ultimate chance to criticize, and discredit, Christianity, and in a society at large that has chosen to turn away from her Judeo-Christian roots.
For those who know me, they are not surprised to hear that I am anti-clerical. I am sickened when I witness clergy who expect special treatment, or who gush before their bishops, like court officials in some kingdom of bygone days. I was thus delighted to read that Pope Francis vowed to change the mindset of the Roman Catholic church, declaring that the institution "must return to being a community of the people of God" and rethink the relationship between its leaders and the laity.
The Pope went on to say, "Leaders of the Church have often been Narcissus, flattered and sickeningly excited by their courtiers. The court is the leprosy of the papacy. Sometimes when I meet a cleric, I suddenly become anti-clerical," the pontiff said. "Clericalism shouldn't have anything to do with Christianity."
I, like this pope, pray we Orthodox clergy, be we lowly monks like myself, or patriarchs, archbishops, archimandrites, or mitered archpriests, pay attention to the prophetic witness of this man of God. I pray we will not simply dismiss the Roman pope's words, and his humble example, as those of the leader of a church in schism from Orthodoxy, but hear his words as coming from a man who loves Christ, and who wishes to reverse the terrible turning away from God by mass numbers of people around the world.
This world cannot well afford the remnant of Christianity to continue living the bad example of privilege, power and wealth, while witnessing the slaughter of innocent Christians in the Middle East, the mass turning away from Christ in the West, and the masses of people lost in poverty and hopelessness.
It would do us well, as priests and bishops, to remember that the kissing of our hand by the laity is not about us. It is given as a way of honoring Our Lord Jesus Christ, for the priest is a servant of Christ and steward of the Mysteries. When someone kisses his right hand, it is about Christ, and Christ only.
"And for their sake I sanctify Myself, that they also may be sanctified by the truth" (John 17:19). To sanctify means to consecrate. Christ consecrated Himself for the ministry and our redemption. All the ranks of the priesthood are consecrated for ministry, according to the example of Christ, the High Priest, and if we truly follow the example of Christ, we will serve His people as simple servants.
As Orthodox clergy, we dare not dismiss the actions of child rapists, and those who would cover the sins and crimes in their house, as simply a Roman Catholic problem. We Orthodox clergy need to remember that very time the media publishes such horrid news, more people walk away from all forms of Christianity. Like the first century, people need to see in us the Co-Suffering Saviour Who would lift us out of the mire and filth of this fallen world. They need to see, in us, humble, loving servants of the Lord God, clergy who, like Saint Paul, see ourselves as the worst of sinners, who point the way to the salvific role of the Church, and the Lord of Mercy, Who is the salvation of our souls.
Finally I ask, who hates children? The one who has never forgiven us for producing a God-Child! Unless we save all the children, we are allies of the one who hates every one of our spiritual brothers and sisters. They have nothing to do with my church, and when they go to hell, as most of them surely will, Mother Church will not follow them there. Because there are some places that mothers should not have to go.
Love in Christ,
Abbot Tryphon
Friday August 17, 2018 / August 4, 2018
12th Week after Pentecost. Tone two.
Dormition (Theotokos) Fast. By Monastic Charter: Strict Fast (Bread, Vegetables, Fruits)
Holy Seven Youths (the "Seven Sleepers") of Ephesus: Maximilian, Jamblicus, Martinian, John, Dionysius, Exacustodian (Constantine) and Antoninus (250 & 5th c.).
New Hieromartyr Nicholas (Prozgrov) (1930).
New Hieromartyr Michael, Martyrs Simeon and Demetrius (1937).
Uncovering of the relics of St. Alexis, priest of Bortsumany, Nizhni-Novgorod (2000).
Martyr Eudocia of Persia (362).
Martyr Eleutherius of Constantinople (4th c.).
"Kazan-Penza" Icon of the Most Holy Theotokos.
New Hieromartyr Cosmas of Aitolia, Equal to the Apostles (1779) (Greek).
Martyr Ia and 9,000 with her in Persia (Greek).
Martyr Thathuil (Greek).
The Scripture Readings
2 Corinthians 7:10-16
10 For godly sorrow produces repentance leading to salvation, not to be regretted; but the sorrow of the world produces death. 11 For observe this very thing, that you sorrowed in a godly manner: What diligence it produced in you, what clearing of yourselves, whatindignation, what fear, what vehement desire, what zeal, what vindication! In all things you proved yourselves to be clear in this matter. 12 Therefore, although I wrote to you, I did not do it for the sake of him who had done the wrong, nor for the sake of him who suffered wrong, but that our care for you in the sight of God might appear to you.
The Joy of Titus
13 Therefore we have been comforted in your comfort. And we rejoiced exceedingly more for the joy of Titus, because his spirit has been refreshed by you all. 14 For if in anything I have boasted to him about you, I am not ashamed. But as we spoke all things to you in truth, even so our boasting to Titus was found true. 15 And his affections are greater for you as he remembers the obedience of you all, how with fear and trembling you received him. 16 Therefore I rejoice that I have confidence in you in everything.
Mark 2:18-22
Jesus Is Questioned About Fasting
18 The disciples of John and of the Pharisees were fasting. Then they came and said to Him, "Why do the disciples of John and of the Pharisees fast, but Your disciples do not fast?"
19 And Jesus said to them, "Can the friends of the bridegroom fast while the bridegroom is with them? As long as they have the bridegroom with them they cannot fast. 20 But the days will come when the bridegroom will be taken away from them, and then they will fast in those days. 21 No one sews a piece of unshrunk cloth on an old garment; or else the new piece pulls away from the old, and the tear is made worse. 22 And no one puts new wine into old wineskins; or else the new wine bursts the wineskins, the wine is spilled, and the wineskins are ruined. But new wine must be put into new wineskins."