The reason for my blog articles and podcasts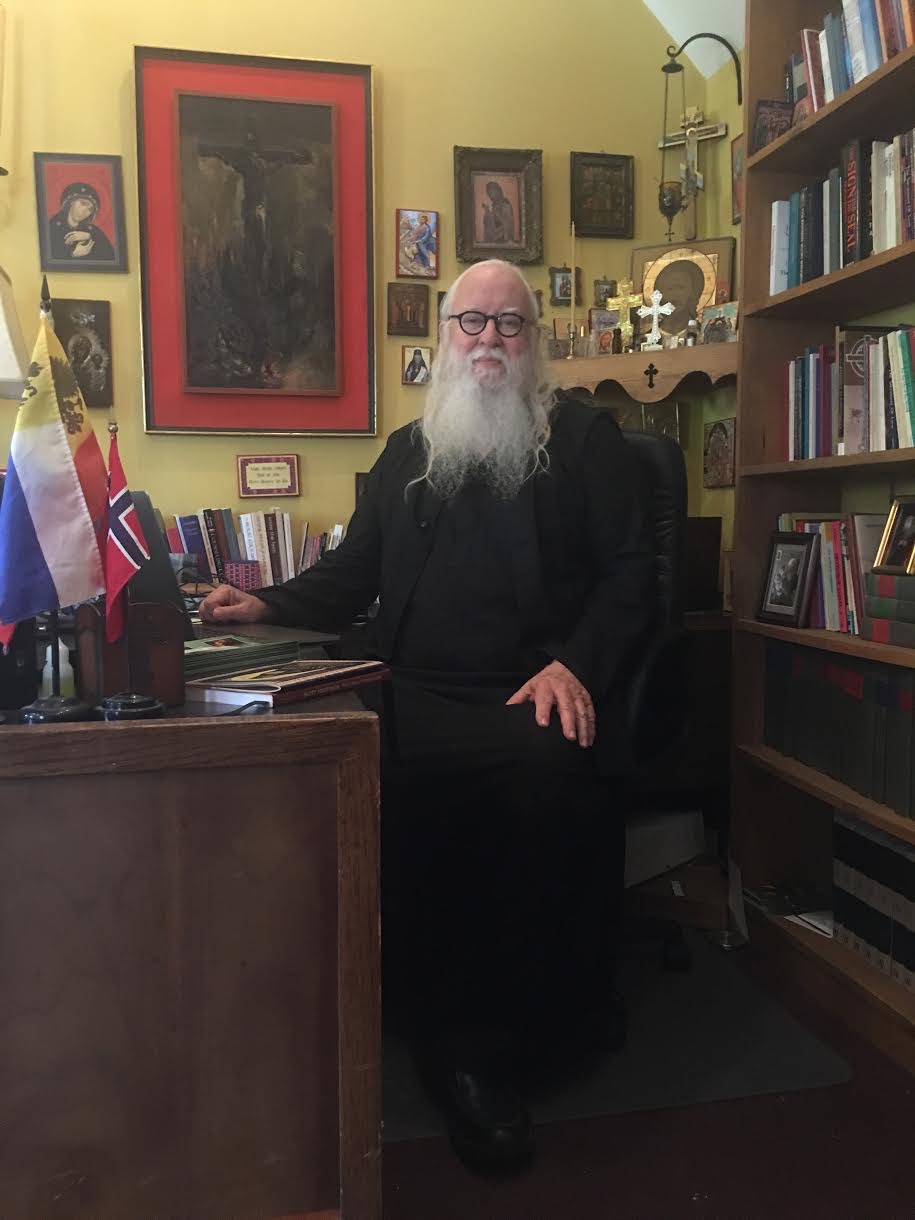 In today's world, it is more important then ever for we Orthodox Christians to support one another in any way we can, that we "Bear one another's burdens, and so fulfill the law of Christ" (Galatians 6:2).
My reason for writing each day is to try and lend support to fellow believers who are struggling in today's world. The hardships you face, both economically, socially and spiritually, are great, and keeping your life balanced can be difficult, as our Lord instructs us, to "Render to Caesar the things that are Caesar's, and to God the things that are God's" (Mark 12:17). I have therefore tried to write about subjects that I feel are relevant to living the Orthodox life in today's world. I am not a theologian, nor am I a patristic scholar. I am but a simple priestmonk who cares for my brothers and sisters who are struggling with life and are in need of support and comfort.
Please know that I love all of you, and that your holy prayers are coveted by this poor monk, wretched sinner that I am.
Love in Christ,
Abbot Tryphon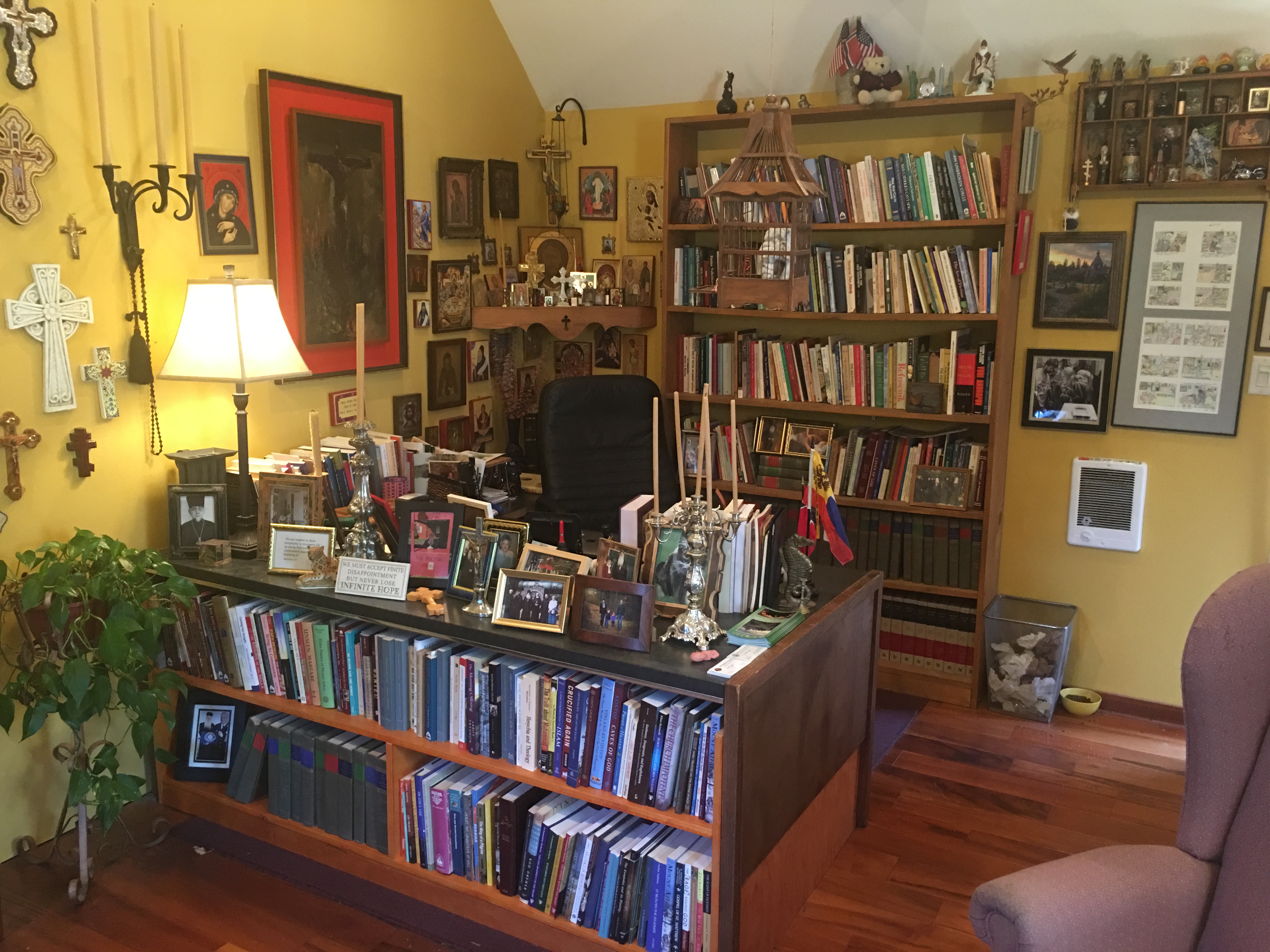 Photos: My study, from where I record my podcasts, and write my blog articles. And a photo of the Kosovo bags that we sell in our monastery's bookstore. Our bookstore is another way that demonstrates the tradition of monasteries showing loving support to pilgrims. This is the link to the Kosovo women who are trying to support their families by making these, and other, beautiful hand-made products. http://www.draganacmonastery.com/product-category/women-wool-collective/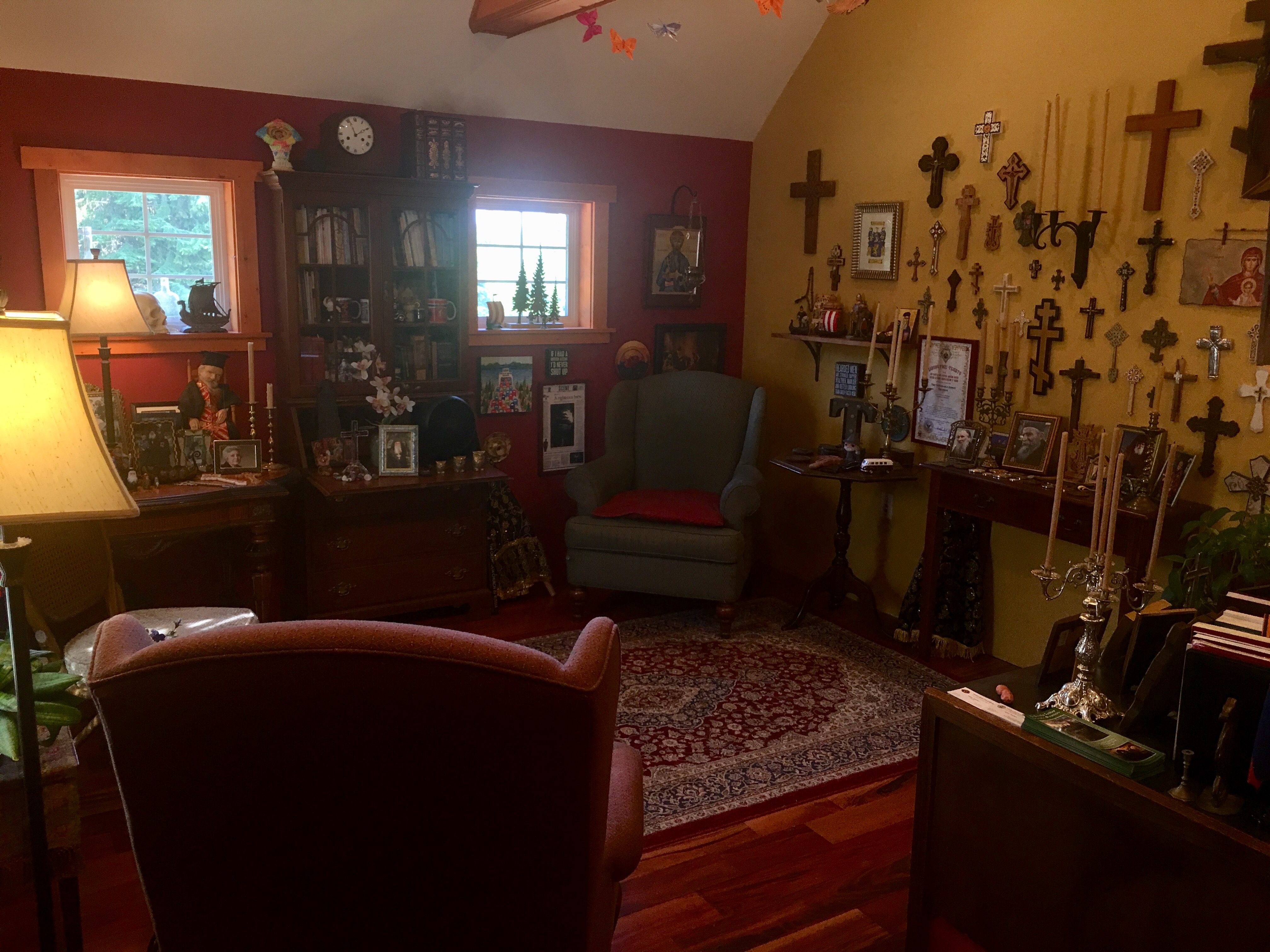 Saturday August 18, 2018 / August 5, 2018
12th Week after Pentecost. Tone two.
Dormition (Theotokos) Fast. Food with Oil
Forefeast of the Transfiguration of our Lord.
Martyr Eusignius of Antioch (362).
New Hieromartyr Stephen priest (1918).
New Martyrs Eudocia and Novices Daria, Daria, and Maria (1919).
New Hieromartyr Simon bishop of Ufa (1921).
New Hieromartyr John deacon (1938).
Venerable Job the Gorge-dweller on the Mezen River (Solovki) (1628).
Hieromartyrs Fabian (250) and Antherus (Antheros) (257), popes of Rome.
Martyr Pontius at Cimella in France (257).
Martyrs Cantidius, Cantidian and Sibelius (Sobel), of Egypt.
Righteous Nonna (374), mother of St. Gregory the Theologian.
St. Oswald, king and martyr (642) (Celtic & British).
Venerable John (Jacob) of Neamp, the Chozebite (1960) (Romania).
New Martyr Chrestos of Preveza (1668).
Uncovering of the relics (1967) of St. Arsenius the New of Paros (1877).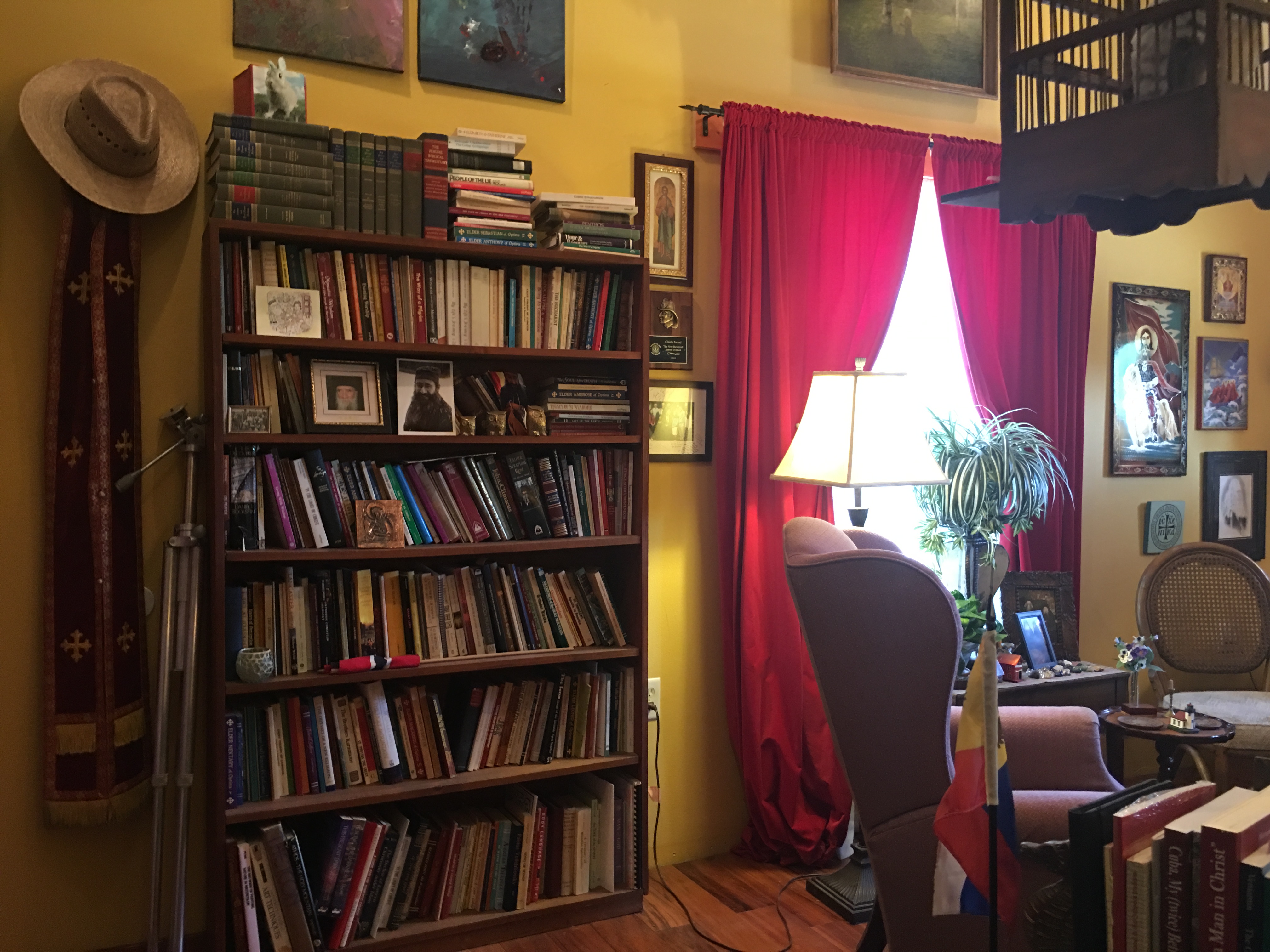 The Scripture Readings
1 Corinthians 1:26-29
Glory Only in the Lord
26 For you see your calling, brethren, that not many wise according to the flesh, not many mighty, not many noble, are called.27 But God has chosen the foolish things of the world to put to shame the wise, and God has chosen the weak things of the world to put to shame the things which are mighty; 28 and the base things of the world and the things which are despised God has chosen, and the things which are not, to bring to nothing the things that are, 29 that no flesh should glory in His presence.
Matthew 20:29-34
Two Blind Men Receive Their Sight
29 Now as they went out of Jericho, a great multitude followed Him. 30 And behold, two blind men sitting by the road, when they heard that Jesus was passing by, cried out, saying, "Have mercy on us, O Lord, Son of David!"
31 Then the multitude warned them that they should be quiet; but they cried out all the more, saying, "Have mercy on us, O Lord, Son of David!"
32 So Jesus stood still and called them, and said, "What do you want Me to do for you?"
33 They said to Him, "Lord, that our eyes may be opened." 34 So Jesus had compassion and touched their eyes. And immediately their eyes received sight, and they followed Him.