The Age of Enlightenment, and the fall of the West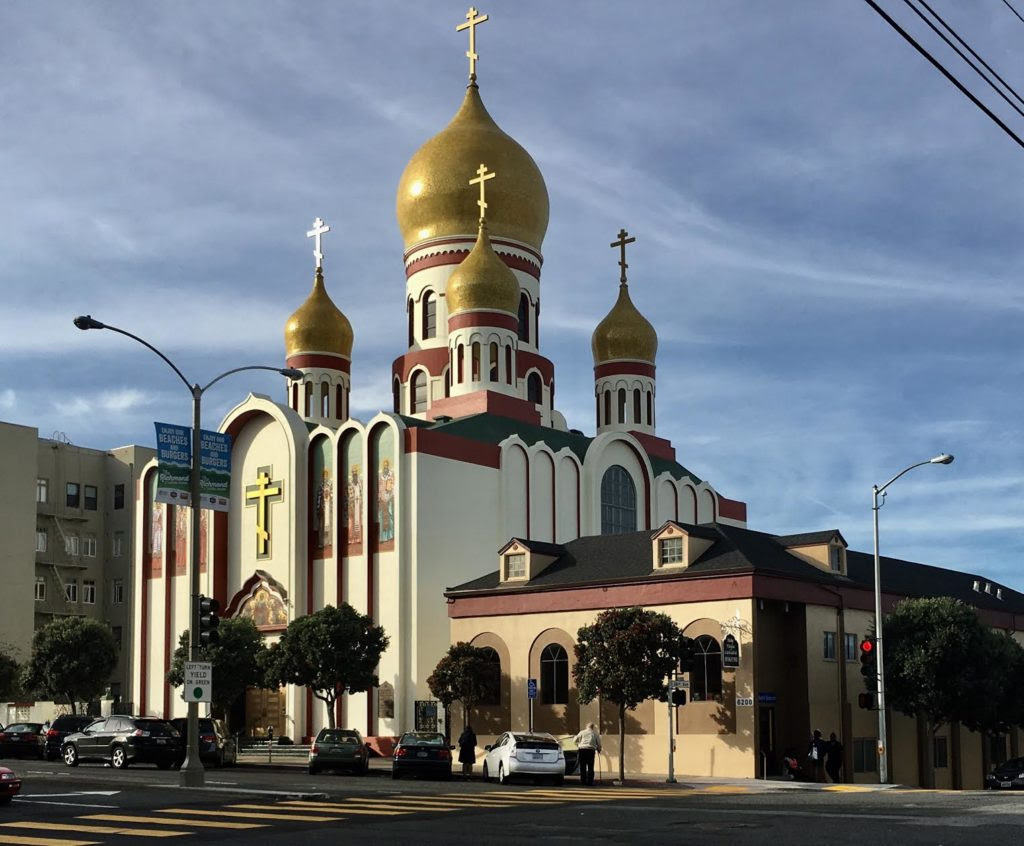 Without Christ, all things are permissible, to paraphrase Dostoevsky. There is the real problem this country and all 'Western' formerly Christian nations are facing today.  As the last shreds of Christian morality and belief fall away, the reality of the unredeemed, broken and fallen nature of man is revealed in all its brutality, narcissism and anti-theism.
We've come to the ultimate outcome of the 'humanist' and 'rationalist' 'Age of Enlightenment' , that arose in the 18th century. It has been a long process, but it is now coming to the final stage of unrestrained selfishness, barbaric brutality and soul-consuming hatred of both the self and the other, which is the logical extension of the underlying hatred for the True God, the God of Love, the Holy Trinity, truly known and knowable only within Orthodox Christian Holy Tradition.
There is only one source of love, forgiveness, kindness, generosity, respect, humility and all the other virtues that are so rapidly disappearing from our society, especially among the largely atheist 'left', and that one source is the God of the Orthodox Christians. The rejection by the former Western part of the Church of the Orthodox Faith has led to a tragic end, for the descendants of once Orthodox believers.
'Salvation is of the Lord.'  The Serbs embrace the motto, 'Only unity can save the Serbs', but have forgotten that the only true unity is in Christ, not in political, ethnic or cultural unity that is not Christocentric.  After 70+ years of brutal and barbaric atheism, the Russian people are returning to an awareness of the centrality of Christ and their ancient Orthodox Christian Faith as the only sure foundation for a healthy, compassionate and peaceful civil society.
By God's providence, through the Russian revolution and the subsequent civil war, a century ago, the seeds of Orthodox Christianity  were scattered around the world.  Now they are sprouting and growing in many places, some, quite unexpected, such as Asian nations (e.g., Thailand, Pakistan, Cambodia, to name but a few).  The seeds have been planted here, too, and are sprouting.  May the Lord bring them to bear much fruit.  We Orthodox are the only ones that can bring the message of the Apostolic Christian Faith to our nation, which is the only thing that can unite all men on the brotherhood of the Kingdom, the 'unity of the Faith', overcoming the anger, hatred, suspicion, ignorance and delusion that are poisoning this land.  May it be blessed!
With love in Christ,
Abbot Tryphon
Photo: Holy Virgin "Joy of All Who Sorrow" Russian Orthodox Cathedral in San Francisco.
Thursday July 12, 2018 / June 29, 2018
7th Week after Pentecost. Tone five.
The Holy, Glorious and All-praised Leaders of the Apostles, Peter and Paul (67).
The end of the Apostles Peter and Paul Fast
St. Gregory, metropolitan of Iraklia and Redestos (Const.)..
"Kasperovsk" (1853-1855) Icon of the Mother of God.
Venerable Peter, prince of the Tatar Horde, wonderworker of Rostov (1290).
Uncovering of the relics of Venerable Nicander, monk, of Pskov (1581).
St. Mary, mother of John-Mark, nephew of Apostle Barnabas, at Jersusalem (1st c.).
Venerable Paisios of Mount Athos (1994).
The Scripture Readings
John 21:15-25
Jesus Restores Peter
15 So when they had eaten breakfast, Jesus said to Simon Peter, "Simon, son of Jonah, do you love Me more than these?"
He said to Him, "Yes, Lord; You know that I love You."
He said to him, "Feed My lambs."
16 He said to him again a second time, "Simon, son of Jonah, do you love Me?"
He said to Him, "Yes, Lord; You know that I love You."
He said to him, "Tend My sheep."
17 He said to him the third time, "Simon, son of Jonah, do you love Me?" Peter was grieved because He said to him the third time, "Do you love Me?"
And he said to Him, "Lord, You know all things; You know that I love You."
Jesus said to him, "Feed My sheep. 18 Most assuredly, I say to you, when you were younger, you girded yourself and walked where you wished; but when you are old, you will stretch out your hands, and another will gird you and carry you where you do not wish."19 This He spoke, signifying by what death he would glorify God. And when He had spoken this, He said to him, "Follow Me."
The Beloved Disciple and His Book
20 Then Peter, turning around, saw the disciple whom Jesus loved following, who also had leaned on His breast at the supper, and said, "Lord, who is the one who betrays You?" 21 Peter, seeing him, said to Jesus, "But Lord, what about this man?"
22 Jesus said to him, "If I will that he remain till I come, what is that to you? You follow Me."
23 Then this saying went out among the brethren that this disciple would not die. Yet Jesus did not say to him that he would not die, but, "If I will that he remain till I come, what is that to you?"
24 This is the disciple who testifies of these things, and wrote these things; and we know that his testimony is true.
25 And there are also many other things that Jesus did, which if they were written one by one, I suppose that even the world itself could not contain the books that would be written. Amen.
2 Corinthians 11:21-12:9
21 To our shame I say that we were too weak for that! But in whatever anyone is bold—I speak foolishly—I am bold also.
Suffering for Christ
22 Are they Hebrews? So am I. Are they Israelites? So am I. Are they the seed of Abraham? So am I. 23 Are they ministers of Christ?—I speak as a fool—I am more: in labors more abundant, in stripes above measure, in prisons more frequently, in deaths often. 24 From the Jews five times I received forty stripes minus one. 25 Three times I was beaten with rods; once I was stoned; three times I was shipwrecked; a night and a day I have been in the deep; 26 in journeys often, in perils of waters, in perils of robbers, in perils of my own countrymen, in perils of the Gentiles, in perils in the city, in perils in the wilderness, in perils in the sea, in perils among false brethren; 27 in weariness and toil, in sleeplessness often, in hunger and thirst, in fastings often, in cold and nakedness— 28 besides the other things, what comes upon me daily: my deep concern for all the churches. 29 Who is weak, and I am not weak? Who is made to stumble, and I do not burn with indignation?
30 If I must boast, I will boast in the things which concern my infirmity. 31 The God and Father of our Lord Jesus Christ, who is blessed forever, knows that I am not lying. 32 In Damascus the governor, under Aretas the king, was guarding the city of the Damascenes with a garrison, desiring to arrest me; 33 but I was let down in a basket through a window in the wall, and escaped from his hands.
The Vision of Paradise
12 It is doubtless not profitable for me to boast. I will come to visions and revelations of the Lord: 2 I know a man in Christ who fourteen years ago—whether in the body I do not know, or whether out of the body I do not know, God knows—such a one was caught up to the third heaven. 3 And I know such a man—whether in the body or out of the body I do not know, God knows— 4 how he was caught up into Paradise and heard inexpressible words, which it is not lawful for a man to utter. 5 Of such a one I will boast; yet of myself I will not boast, except in my infirmities. 6 For though I might desire to boast, I will not be a fool; for I will speak the truth. But I refrain, lest anyone should think of me above what he sees me to be or hears from me.
The Thorn in the Flesh
7 And lest I should be exalted above measure by the abundance of the revelations, a thorn in the flesh was given to me, a messenger of Satan to buffet me, lest I be exalted above measure. 8 Concerning this thing I pleaded with the Lord three times that it might depart from me. 9 And He said to me, "My grace is sufficient for you, for My strength is made perfect in weakness." Therefore most gladly I will rather boast in my infirmities, that the power of Christ may rest upon me.
Matthew 16:13-19
Peter Confesses Jesus as the Christ
13 When Jesus came into the region of Caesarea Philippi, He asked His disciples, saying, "Who do men say that I, the Son of Man, am?"
14 So they said, "Some say John the Baptist, some Elijah, and others Jeremiah or one of the prophets."
15 He said to them, "But who do you say that I am?"
16 Simon Peter answered and said, "You are the Christ, the Son of the living God."
17 Jesus answered and said to him, "Blessed are you, Simon Bar-Jonah, for flesh and blood has not revealed this to you, but My Father who is in heaven. 18 And I also say to you that you are Peter, and on this rock I will build My church, and the gates of Hades shall not prevail against it. 19 And I will give you the keys of the kingdom of heaven, and whatever you bind on earth will be bound in heaven, and whatever you loose on earth will be loosed in heaven."