Centers for spiritual healing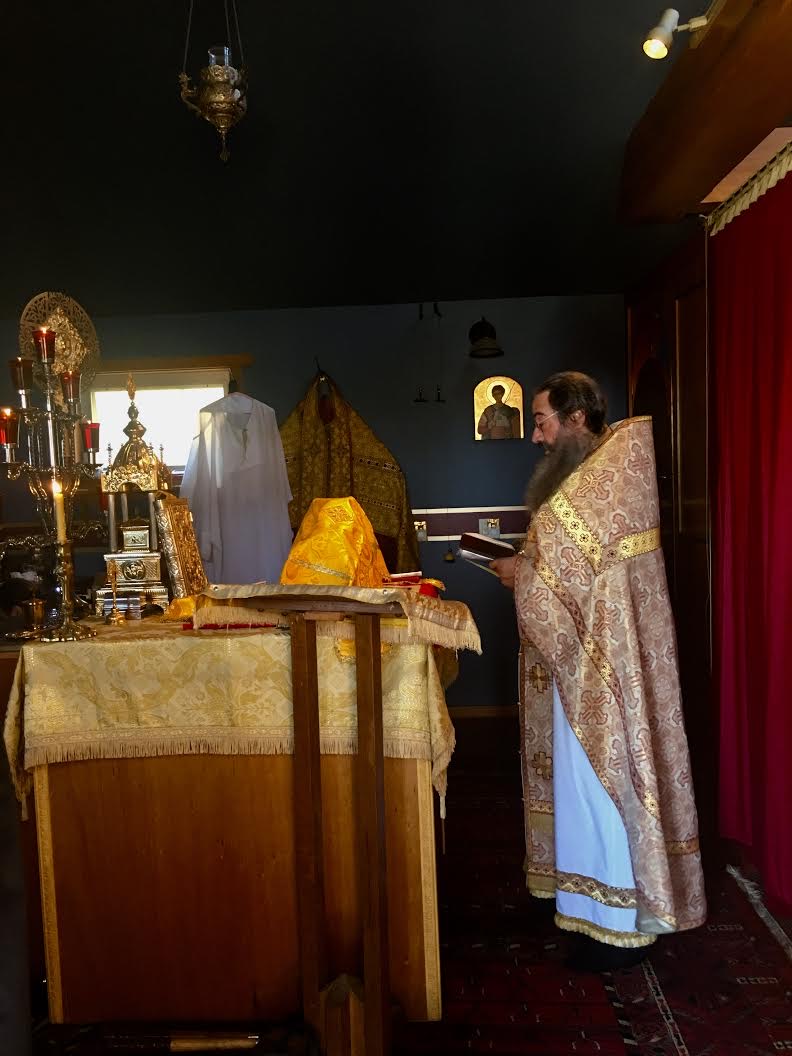 Monastics are an integral part of the Church and should not be seen as independent of the Church Universal. Monks are bound by the same Gospel as other Christians and need to avail themselves to the missionary and pastoral needs of the Church, as needed. Although a primary role of monasticism is to be found in worship and contemplative prayer, monks also have a long history as missionaries.
Many of the great monasteries of Russia, as an example, where founded in remote places but became centers of pilgrimage, attracting countless people. Whole cities often formed around monasteries, precisely because the monks had reached out with the Gospel and worked among the people. Where there was a need, monks responded with charity and evangelical witness.
In these difficult times when people are worried about political polarization, global politics, and climate change, monks can bring a different perspective, giving hope to those who have lost all hope. Monasteries are centers of spiritual healing and empowerment, and people who have been struggling to find meaning in their lives can walk away from a monastery with a new vision, and a sense of hope for a future filled with a sense of peace.
With love in Christ,
Abbot Tryphon
Wednesday July 18, 2018 / July 5, 2018
8th Week after Pentecost. Tone six.
Fast. Food with Oil
Venerable Athanasius of Mt. Athos (1003) and his six disciples.
Uncovering of the relics (1422) of Venerable Sergius of Radonezh (1392).
New Hieromartyr Gennadius priest, Martyrdom of St. ElizabethRomanov and Nun Barbara (1918).
Venerable Agapitus, confessor (1936).
Martyr Anna at Rome (304).
Martyr Cyrilla of Cyrene in Libya, a widow .
Venerable Lampadus, monk, of Hirenopolis (10th c.).
Icon of the Mother of God "Economissa".
New Martyr Cyprian of Koutloumousiou Monastery, Mt. Athos (1679) (Greek).
New Martyrs Grand Dukes Sergius Mikhailovitch, Princes John Constantinovich, Constantine, Igor Constantinovich and Vladimir.
St. Morwenna, patroness of Morwenstow (England) (6th c.) (Celtic & British).
Synaxis of 23 Saints of Lesbos (Greek).
Hieromartyr Stephen, bishop of Rhegium, disciple of the Apostle Paul, and with him Bishop Suerus and the women Agnes, Felicitas, and Perpetua (1st c.).
Martyr Athanasius, deacon of Jerusalem (451).
The Scripture Readings
Matthew 11:27-30
27 All things have been delivered to Me by My Father, and no one knows the Son except the Father. Nor does anyone know the Father except the Son, and the one to whom the Son wills to reveal Him. 28 Come to Me, all you who labor and are heavy laden, and I will give you rest. 29 Take My yoke upon you and learn from Me, for I am [a]gentle and lowly in heart, and you will find rest for your souls.30 For My yoke is easy and My burden is light."
1 Corinthians 10:12-22
12 Therefore let him who thinks he stands take heed lest he fall. 13 No temptation has overtaken you except such as is common to man; but God is faithful, who will not allow you to be tempted beyond what you are able, but with the temptation will also make the way of escape, that you may be able to bear it.
Flee from Idolatry
14 Therefore, my beloved, flee from idolatry. 15 I speak as to wise men; judge for yourselves what I say. 16 The cup of blessing which we bless, is it not the communion of the blood of Christ? The bread which we break, is it not the communion of the body of Christ? 17 For we, though many, are one bread and one body; for we all partake of that one bread.
18 Observe Israel after the flesh: Are not those who eat of the sacrifices partakers of the altar? 19 What am I saying then? That an idol is anything, or what is offered to idols is anything? 20 Rather, that the things which the Gentiles sacrifice they sacrifice to demons and not to God, and I do not want you to have fellowship with demons. 21 You cannot drink the cup of the Lord and the cup of demons; you cannot partake of the Lord's table and of the table of demons. 22 Or do we provoke the Lord to jealousy? Are we stronger than He?
Matthew 16:20-24
20 Then He commanded His disciples that they should tell no one that He was Jesus the Christ.
Jesus Predicts His Death and Resurrection
21 From that time Jesus began to show to His disciples that He must go to Jerusalem, and suffer many things from the elders and chief priests and scribes, and be killed, and be raised the third day.
22 Then Peter took Him aside and began to rebuke Him, saying, "Far be it from You, Lord; this shall not happen to You!"
23 But He turned and said to Peter, "Get behind Me, Satan! You are an offense to Me, for you are not mindful of the things of God, but the things of men."
Take Up the Cross and Follow Him
24 Then Jesus said to His disciples, "If anyone desires to come after Me, let him deny himself, and take up his cross, and follow Me.