Christ made mercy and compassion essential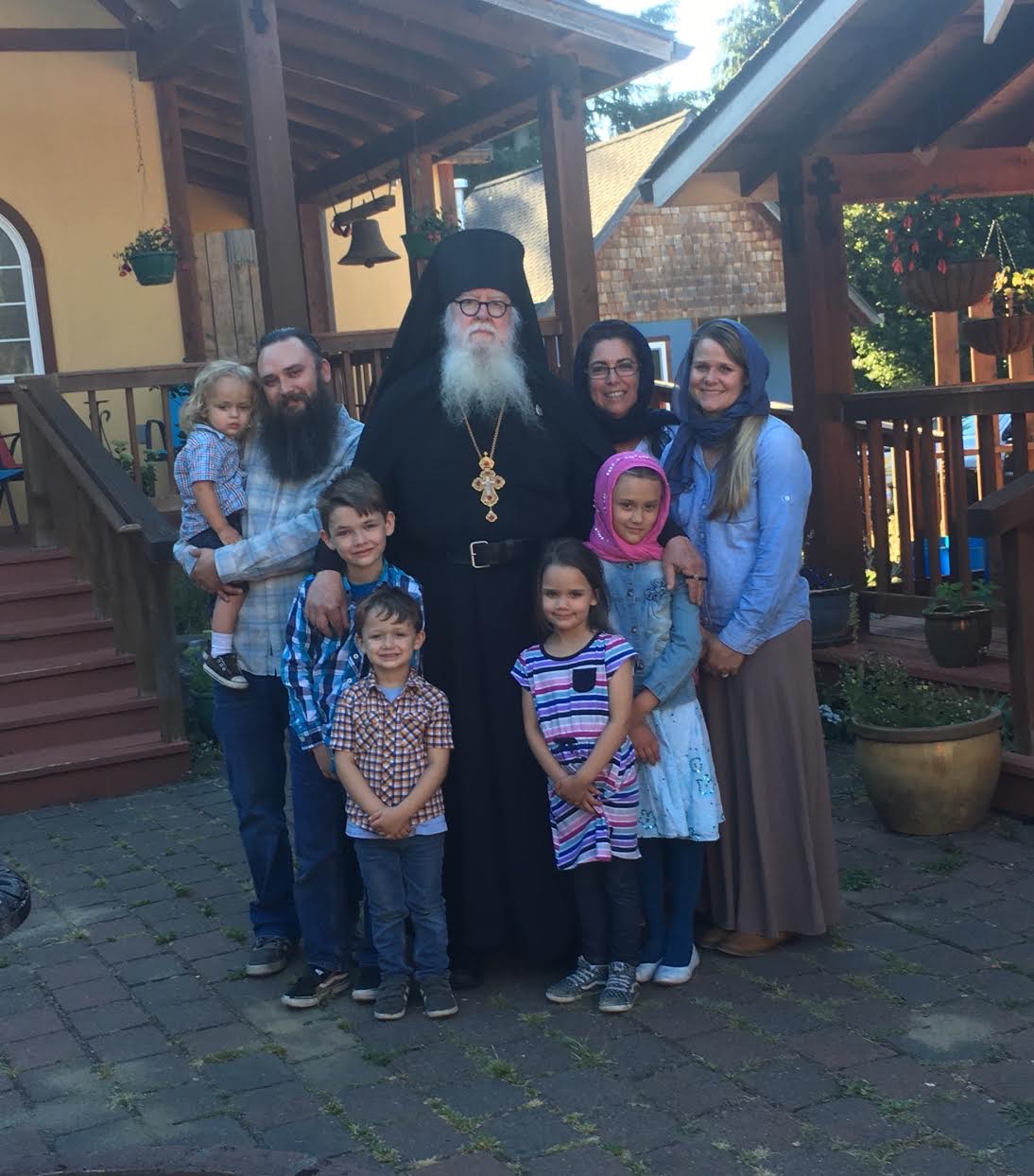 Compassionate love is not merely an act that has sprung up from a sense of ethical duty, but something that binds our world. The world seen is bound to the heavenly world, that world which is unseen. One world is temporal, and the other world is eternal, yet both have been created by God. The temporal world is where we prepare ourselves for the eternal world. Mercy and love is the means by which both are connected.
We may think ourselves rich in liturgical correctness and wealthy in traditions, but if we are not filled with love and mercy, we are in reality bankrupt. Christ Himself made love and mercy the chief criterion by which we will be judged on the Last Day. The fulfillment of the law is love, not liturgical correctness, as was thought by the Pharisees. When we see our Orthodox Christian faith only in the context of liturgical correctness, and the length of our services, and our adherence to the fasting rules,  but do not love others, we will have gained nothing of eternal value.
If we do not show compassion and mercy towards everyone we meet, we will have committed a grievous crime against our Orthodox faith, and will stand before God with nothing to show for our life. If we seek power and control over others, seeing ourselves as above them, our lack of love will be to us, condemnation.
Our mercy is the expression of our love of God, for it is in our love of God that our mercy is poured out upon those who suffer, and upon those who are ill, or helpless in body and mind. Our Christian mercy springs from love and is a concrete expression of our love for God.
With love in Christ,
Abbot Tryphon
Thursday July 19, 2018 / July 6, 2018
8th Week after Pentecost. Tone six.
Synaxis of All Saints of Radonezh.
Venerable Sisoes the Great of Egypt (429).
New Hieromartyr Simon, bishop of Ufa (1921).
New Martyr Euthymius (1931).
New Martyr Theodore (1943).
Venerable Sisoes of the Kiev Caves (13th c.).
Uncovering of the relics of Holy Princess Juliana Olshanskaya (1540).
Martyrs Marinus and Martha, their children Audifax and Abbacum (Habakkuk), and those with them at Rome: Cyrinus, Valentine the Presbyter, and Asterius (269).
Martyrs Isaurus the Deacon, Innocent, Felix, Hermias, Basil, Peregrinus, Rufus, and Rufinus of Apollonia in Macedonia (283-284).
St. Cointus (Quintus) of Phrygia, confessor and wonderworker (283).
Virgin-martyr Lucy, Martyr Rixius, and those with them at Rome (301): Martyrs Anthony, Lucian, Isidore, Dion, Diodorus, Cutonius, Arnosus, Capicus, Satyrus, and others.
"Bororodsko-Ufimsly" Icon of the Mother of God (1621).
St. Gleb Vsevolodovich of Kiev (12th c.).
Venerable Monenna, foundress of Killeevy Monastery (Ireland) (518) (Celtic & British).
Synaxis of the Apostles Archippus, Philemon, and Onesimus (Greek).
Martyrs Apollonius, Alexander, and Epimachus (Greek).
New monk-martyr Cyril of Hilandar, Mt. Athos, who suffered at Thessalonica (1566).
St. Barnabas, elder of the Gethsemane Skete of St. Sergius' Lavra (1906).
St. Goar, hieromonk, hermit, and missionary along the Rhine (Germany) (649)..
The Scripture Readings
1 Corinthians 10:28-11:7
28 But if anyone says to you, "This was offered to idols," do not eat it for the sake of the one who told you, and for conscience' sake; for "the earth is the Lord's, and all its fullness." 29 "Conscience," I say, not your own, but that of the other. For why is my liberty judged by another man's conscience? 30 But if I partake with thanks, why am I evil spoken of for the food over which I give thanks?
31 Therefore, whether you eat or drink, or whatever you do, do all to the glory of God. 32 Give no offense, either to the Jews or to the Greeks or to the church of God, 33 just as I also please all men in all things, not seeking my own profit, but the profit of many, that they may be saved.
Worship and the Lord's Supper
11 Imitate me, just as I also imitate Christ.
Head Coverings
2 Now I praise you, brethren, that you remember me in all things and keep the traditions just as I delivered them to you. 3 But I want you to know that the head of every man is Christ, the head of woman is man, and the head of Christ is God. 4 Every man praying or prophesying, having his head covered, dishonors his head. 5 But every woman who prays or prophesies with her head uncovered dishonors her head, for that is one and the same as if her head were shaved. 6 For if a woman is not covered, let her also be shorn. But if it is shameful for a woman to be shorn or shaved, let her be covered. 7 For a man indeed ought not to cover his head, since he is the image and glory of God; but woman is the glory of man.
Matthew 16:24-28
Take Up the Cross and Follow Him
24 Then Jesus said to His disciples, "If anyone desires to come after Me, let him deny himself, and take up his cross, and follow Me. 25 For whoever desires to save his life will lose it, but whoever loses his life for My sake will find it. 26 For what profit is it to a man if he gains the whole world, and loses his own soul? Or what will a man give in exchange for his soul? 27 For the Son of Man will come in the glory of His Father with His angels, and then He will reward each according to his works. 28 Assuredly, I say to you, there are some standing here who shall not taste death till they see the Son of Man coming in His kingdom."