Complaining weakens our resolve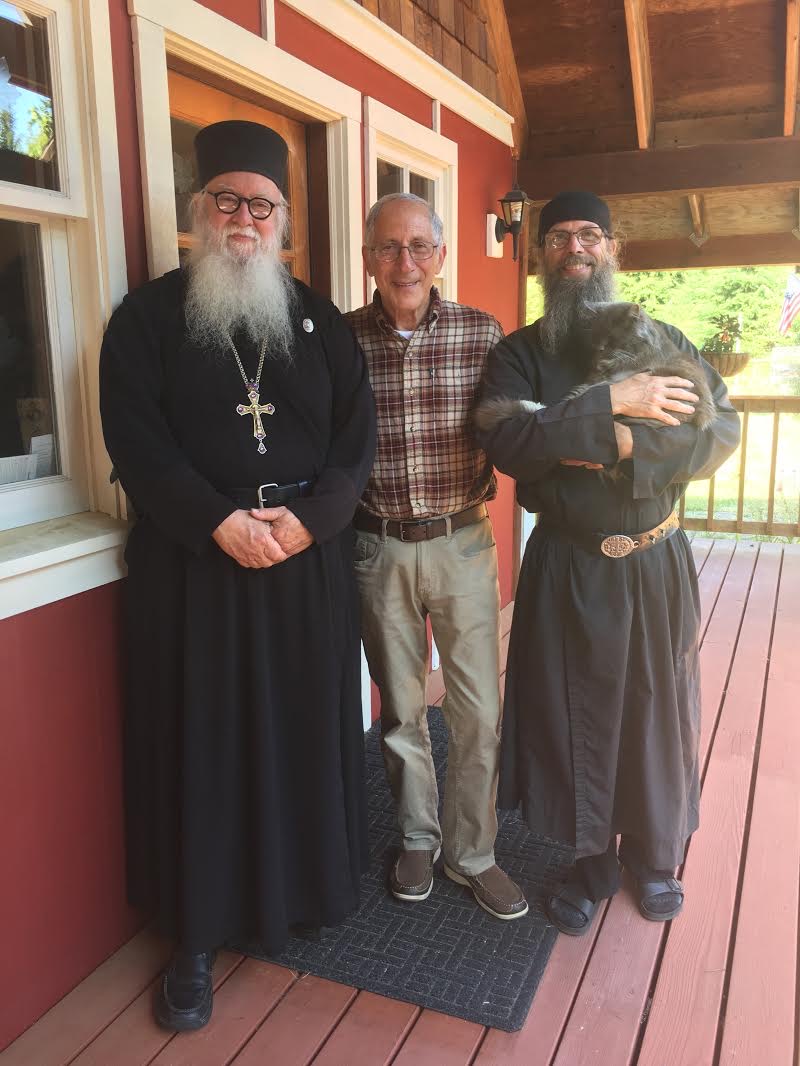 If we are always complaining about how unfairly we are treated, we will have failed in our imitation of Christ, Who was abused by His enemies unto death. We should strive to reign with Our Lord by loving our enemies and never complain. Christ looked towards His Heavenly Father and when we are tempted to complain we should gaze upon the cross.
Complaining disturbs the heart and distracts us from the Path. Complaining weakens our resolve and interferes with the acquisition of peace and holiness. When we complain we are rejecting the role of suffering as a means towards the union with God. Complaining keeps our heart from soaring to the heavens and experiencing the joy that can be had when we surrender ourselves into the protective arms of Jesus.
With love in Christ,
Abbot Tryphon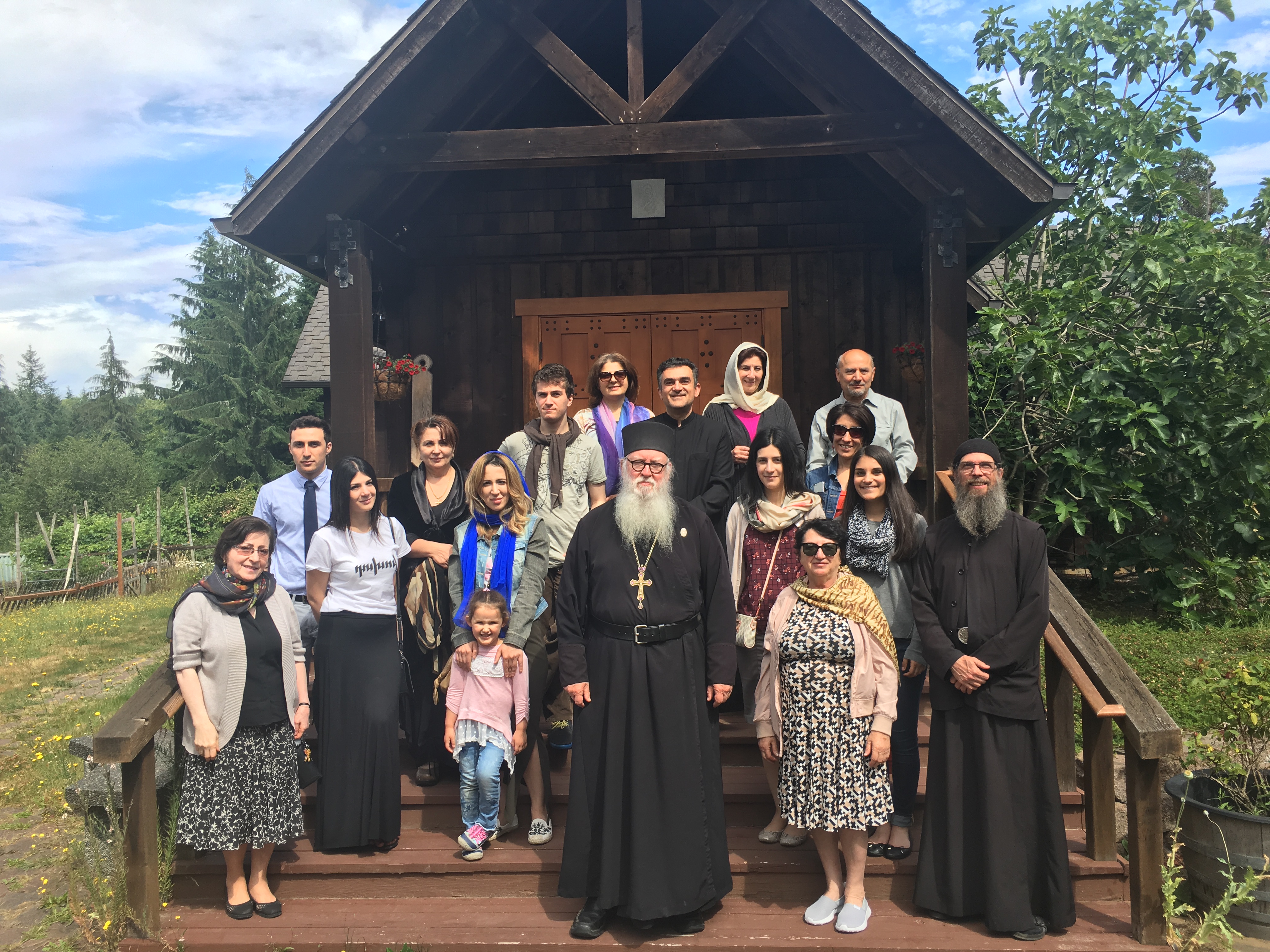 Photos: Some of the many people who made a pilgrimage to the Monastery on Saturday.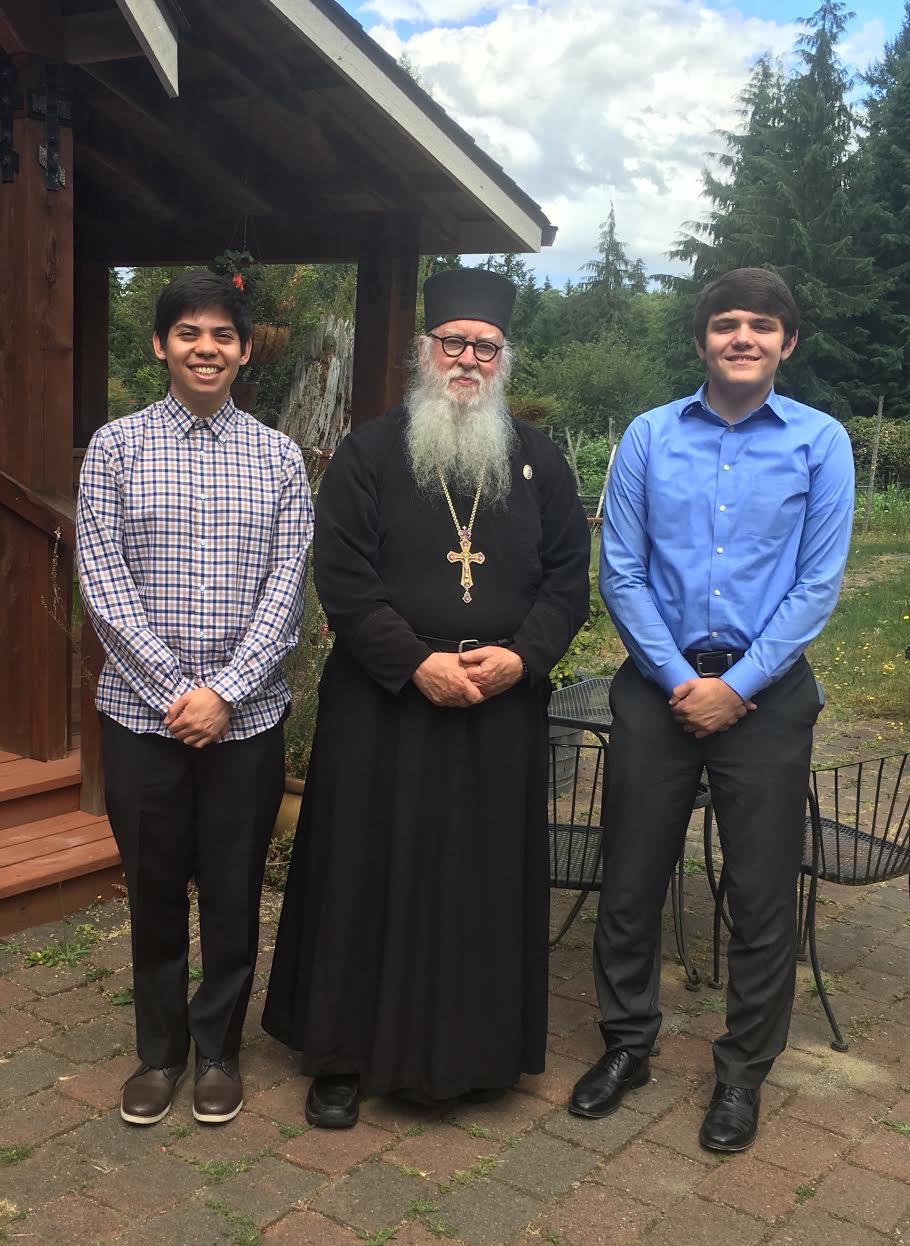 Sunday July 8, 2018 / June 25, 2018
6th Sunday after Pentecost. Tone five.
Apostles' (Peter & Paul) Fast. Fish Allowed
Virgin-martyr Febronia of Nisibis (304).
Venerable Nikon the Confessor of Optina (1931).
New Hieromartyrs Nicholas and Basil priests (1918).
New Hieromartyr Basil priest (1940).
Prince Peter (1228) and Princess Febronia (tonsured David and Euphrosyne), wonderworkers of Murom.
Venerable Dalmatus, abbot and founder of the Dormition Monastery in Siberia (1697)..
Venerables Leonis, Libye, and Eutropia of Syria.
Venerable Symeon of Sinai (5th c.).
Venerables Dionysius and Dometius (1380) of the Monastery of the Forerunner (Dionysiou), Mt. Athos (Greek).
New Martyr Procopius of Varna and Mt. Athqs, who suffered at Smyrna (1810) (Greek).
New Martyr George of Attalia (1823) (Greek).
Martyr Gallicianus the Patrician in Egypt (362).
St. Adelbert, archdeacon (740) (Neth.).
St. Theoleptus, metropolitan of Philadelphia (1322).
St. Moluac of Lismore (592) (Celtic & British).
The Scripture Readings
Luke 24:36-53
Jesus Appears to His Disciples
36 Now as they said these things, Jesus Himself stood in the midst of them, and said to them, "Peace to you." 37 But they were terrified and frightened, and supposed they had seen a spirit. 38 And He said to them, "Why are you troubled? And why do doubts arise in your hearts? 39 Behold My hands and My feet, that it is I Myself. Handle Me and see, for a spirit does not have flesh and bones as you see I have."
40 When He had said this, He showed them His hands and His feet. 41 But while they still did not believe for joy, and marveled, He said to them, "Have you any food here?" 42 So they gave Him a piece of a broiled fish and some honeycomb. 43 And He took it and ate in their presence.
The Scriptures Opened
44 Then He said to them, "These are the words which I spoke to you while I was still with you, that all things must be fulfilled which were written in the Law of Moses and the Prophets and the Psalms concerning Me." 45 And He opened their understanding, that they might comprehend the Scriptures.
46 Then He said to them, "Thus it is written, and thus it was necessary for the Christ to suffer and to rise from the dead the third day,47 and that repentance and remission of sins should be preached in His name to all nations, beginning at Jerusalem. 48 And you are witnesses of these things. 49 Behold, I send the Promise of My Father upon you; but tarry in the city of Jerusalem until you are endued with power from on high."
The Ascension
50 And He led them out as far as Bethany, and He lifted up His hands and blessed them. 51 Now it came to pass, while He blessed them, that He was parted from them and carried up into heaven. 52 And they worshiped Him, and returned to Jerusalem with great joy, 53 and were continually in the temple praising and blessing God. Amen.
Romans 12:6-14
6 Having then gifts differing according to the grace that is given to us, let us use them: if prophecy, let us prophesy in proportion to our faith; 7 or ministry, let us use it in our ministering; he who teaches, in teaching; 8 he who exhorts, in exhortation; he who gives, with liberality; he who leads, with diligence; he who shows mercy, with cheerfulness.
Behave Like a Christian
9 Let love be without hypocrisy. Abhor what is evil. Cling to what is good. 10 Be kindly affectionate to one another with brotherly love, in honor giving preference to one another; 11 not lagging in diligence, fervent in spirit, serving the Lord; 12 rejoicing in hope, patient in tribulation, continuing steadfastly in prayer; 13 distributing to the needs of the saints, given to hospitality.
14 Bless those who persecute you; bless and do not curse.
Matthew 9:1-8
Jesus Forgives and Heals a Paralytic
9 So He got into a boat, crossed over, and came to His own city. 2 Then behold, they brought to Him a paralytic lying on a bed. When Jesus saw their faith, He said to the paralytic, "Son, be of good cheer; your sins are forgiven you."
3 And at once some of the scribes said within themselves, "This Man blasphemes!"
4 But Jesus, knowing their thoughts, said, "Why do you think evil in your hearts? 5 For which is easier, to say, 'Your sins are forgiven you,' or to say, 'Arise and walk'? 6 But that you may know that the Son of Man has power on earth to forgive sins"—then He said to the paralytic, "Arise, take up your bed, and go to your house." 7 And he arose and departed to his house.
8 Now when the multitudes saw it, they marveled and glorified God, who had given such power to men.