The role of bodily suffering in the salvation of human kind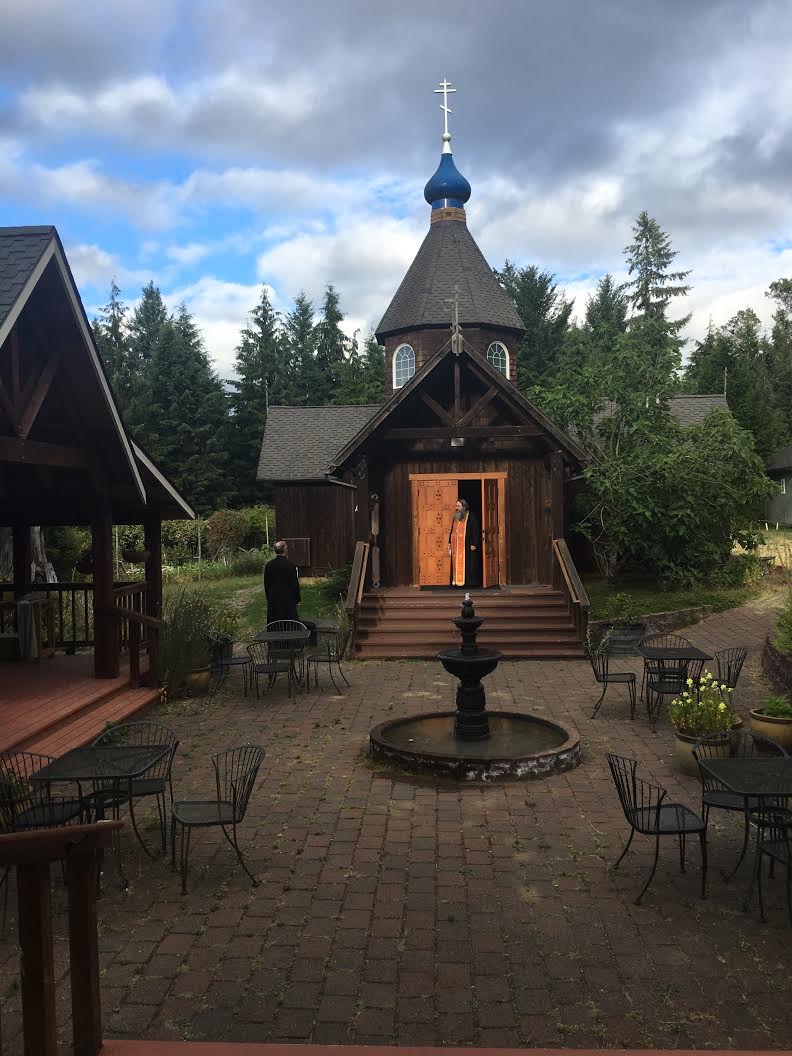 Elder Ambrose of Optina Monastery said, "We should not forget that in our age of 'sophistication' even little children are spiritually harmed by what they see and hear. As a result, purification is required, and this is only accomplished through bodily suffering….You must understand that Paradisal bliss is granted to no one without suffering."
A person has salvation not only by his good deeds, but also by his patient suffering of various griefs, illnesses, misfortunes, and failures (Luke 16:19-31, Mark 8:31-38, Romans 6:3-11, Hebrews 12:1-3, and Galatians 6:14). Jesus Christ gives us the power which is needed for transformation, and prepares us to live with a strength under the most difficult conditions, preparing us for the peace that is eternal.
Abbot Nikon (Vorobiev †1963) even went so far as to say: "And conversely: if a man considers himself a believer, and has no misfortunes or illnesses, then this, according to the holy fathers, is a sign that he has not found favor with the Lord." 
Heaven and Hell are a condition of relationship with God that is either theosis or perdition. The lake of fire and heaven occur within the same realm, both being not about places, but about relationship. For one who hates God such a place as in the presence of God, will be eternal suffering. The Orthodox Church teaches that Heaven and Hell are in the same realm, and that Hell is not separation from God symbolically or physically, Hell is a place chosen.
Without suffering, we can not join ourselves to the cross, and when we do take up our cross in suffering, it is with our Co-Suffering Saviour. Sickness and suffering are not given to us by a wrathful and punitive God because we have sinned, but rather allowed by this loving God who co-suffers with us. It is Western juridical misconceptions concerning sin which has tended to distort a proper recognition of suffering and its connection to sin.
With love in Christ,
Abbot Tryphon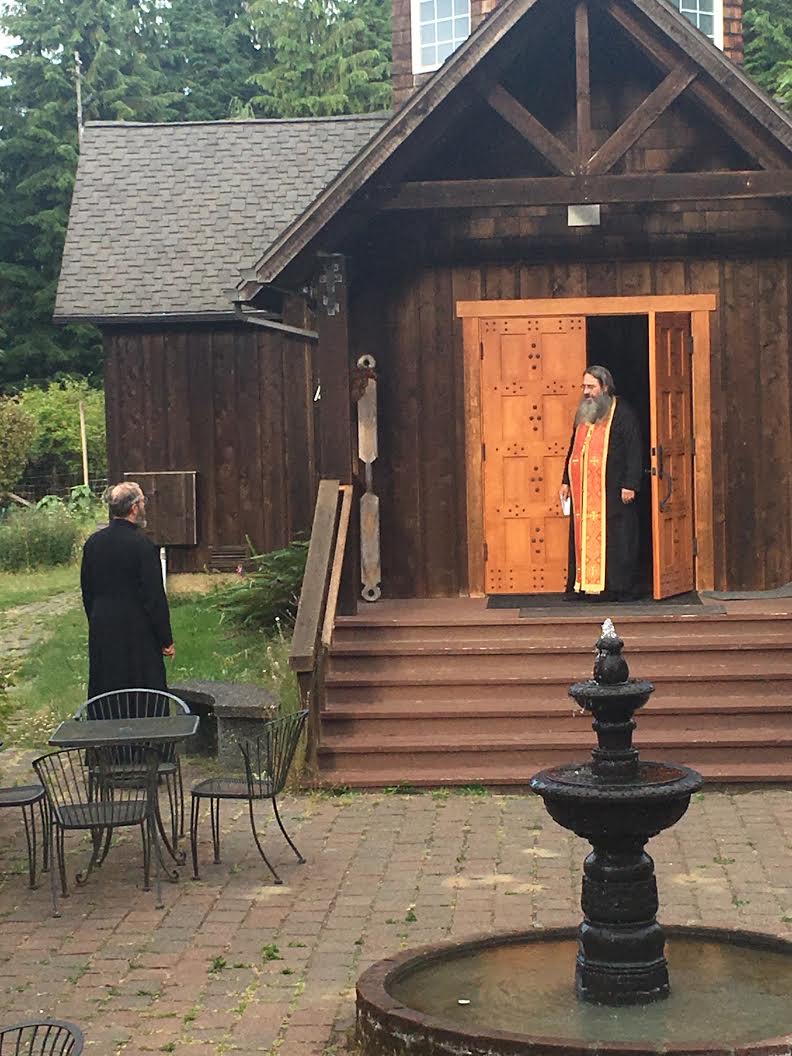 Monday July 2, 2018 / June 19, 2018
6th Week after Pentecost. Tone four.
Apostles' (Peter & Paul) Fast. Fish Allowed
Holy Apostle Jude, the Brother of the Lord (80).
St. Job, patriarch of Moscow (1607).
St. John of Shanghai and San Francisco the Wonderworker
Venerable Barlaam, monk, of Shenkursk (1462).
Martyr Zosimas the Soldier at Antioch in Pisidia (116).
Venerable Paisius the Great of Egypt (400).
Venerable John the Solitary of Jerusalem (586).
Venerable Paisius the Bulgarian, of Hilandar, Mt. Athos (18th) (Bulgaria).
Venerable Zeno, hermit of Egypt (late 4th c.).
Holy Myrrh-bearer Mary, mother of the Apostle James (1st c.).
New Martyr Parthenius, bishop (1937).
New Hieromartyr Priest Sergius Florinsky of Estonia (1918).
Hieromartyr Asyncretus, martyred at the Church of Holy Peace by the Sea in Constantinople (Greek).
Venerable Romuald, abbot of Camaldoli (Ravenna) (1027) (Celtic & British).
St. Macarius of Petra (4th c.).
The Scripture Readings
John 21:15-25
Jesus Restores Peter
15 So when they had eaten breakfast, Jesus said to Simon Peter, "Simon, son of Jonah, do you love Me more than these?"
He said to Him, "Yes, Lord; You know that I love You."
He said to him, "Feed My lambs."
16 He said to him again a second time, "Simon, son of Jonah, do you love Me?"
He said to Him, "Yes, Lord; You know that I love You."
He said to him, "Tend My sheep."
17 He said to him the third time, "Simon, son of Jonah, do you love Me?" Peter was grieved because He said to him the third time, "Do you love Me?"
And he said to Him, "Lord, You know all things; You know that I love You."
Jesus said to him, "Feed My sheep. 18 Most assuredly, I say to you, when you were younger, you girded yourself and walked where you wished; but when you are old, you will stretch out your hands, and another will gird you and carry you where you do not wish."19 This He spoke, signifying by what death he would glorify God. And when He had spoken this, He said to him, "Follow Me."
The Beloved Disciple and His Book
20 Then Peter, turning around, saw the disciple whom Jesus loved following, who also had leaned on His breast at the supper, and said, "Lord, who is the one who betrays You?" 21 Peter, seeing him, said to Jesus, "But Lord, what about this man?"
22 Jesus said to him, "If I will that he remain till I come, what is that to you? You follow Me."
23 Then this saying went out among the brethren that this disciple would not die. Yet Jesus did not say to him that he would not die, but, "If I will that he remain till I come, what is that to you?"
24 This is the disciple who testifies of these things, and wrote these things; and we know that his testimony is true.
25 And there are also many other things that Jesus did, which if they were written one by one, I suppose that even the world itself could not contain the books that would be written. Amen.
Romans 16:17-24
Avoid Divisive Persons
17 Now I urge you, brethren, note those who cause divisions and offenses, contrary to the doctrine which you learned, and avoid them. 18 For those who are such do not serve our Lord Jesus Christ, but their own belly, and by smooth words and flattering speech deceive the hearts of the simple. 19 For your obedience has become known to all. Therefore I am glad on your behalf; but I want you to be wise in what is good, and simple concerning evil. 20 And the God of peace will crush Satan under your feet shortly.
The grace of our Lord Jesus Christ be with you. Amen.
Greetings from Paul's Friends
21 Timothy, my fellow worker, and Lucius, Jason, and Sosipater, my countrymen, greet you.
22 I, Tertius, who wrote this epistle, greet you in the Lord.
23 Gaius, my host and the host of the whole church, greets you. Erastus, the treasurer of the city, greets you, and Quartus, a brother. 24 The grace of our Lord Jesus Christ be with you all. Amen.
Matthew 13:10-23
The Purpose of Parables
10 And the disciples came and said to Him, "Why do You speak to them in parables?"
11 He answered and said to them, "Because it has been given to you to know the mysteries of the kingdom of heaven, but to them it has not been given. 12 For whoever has, to him more will be given, and he will have abundance; but whoever does not have, even what he has will be taken away from him. 13 Therefore I speak to them in parables, because seeing they do not see, and hearing they do not hear, nor do they understand. 14 And in them the prophecy of Isaiah is fulfilled, which says:
'Hearing you will hear and shall not understand,
And seeing you will see and not perceive;
15 For the hearts of this people have grown dull.
Their ears are hard of hearing,
And their eyes they have closed,
Lest they should see with their eyes and hear with their ears,
Lest they should understand with their hearts and turn,
So that I should heal them.'
16 But blessed are your eyes for they see, and your ears for they hear; 17 for assuredly, I say to you that many prophets and righteous men desired to see what you see, and did not see it, and to hear what you hear, and did not hear it.
The Parable of the Sower Explained
18 "Therefore hear the parable of the sower: 19 When anyone hears the word of the kingdom, and does not understand it, then the wicked one comes and snatches away what was sown in his heart. This is he who received seed by the wayside. 20 But he who received the seed on stony places, this is he who hears the word and immediately receives it with joy; 21 yet he has no root in himself, but endures only for a while. For when tribulation or persecution arises because of the word, immediately he stumbles. 22 Now he who received seed among the thorns is he who hears the word, and the cares of this world and the deceitfulness of riches choke the word, and he becomes unfruitful. 23 But he who received seed on the good ground is he who hears the word and understands it, who indeed bears fruit and produces: some a hundredfold, some sixty, some thirty."