Entering into the Silence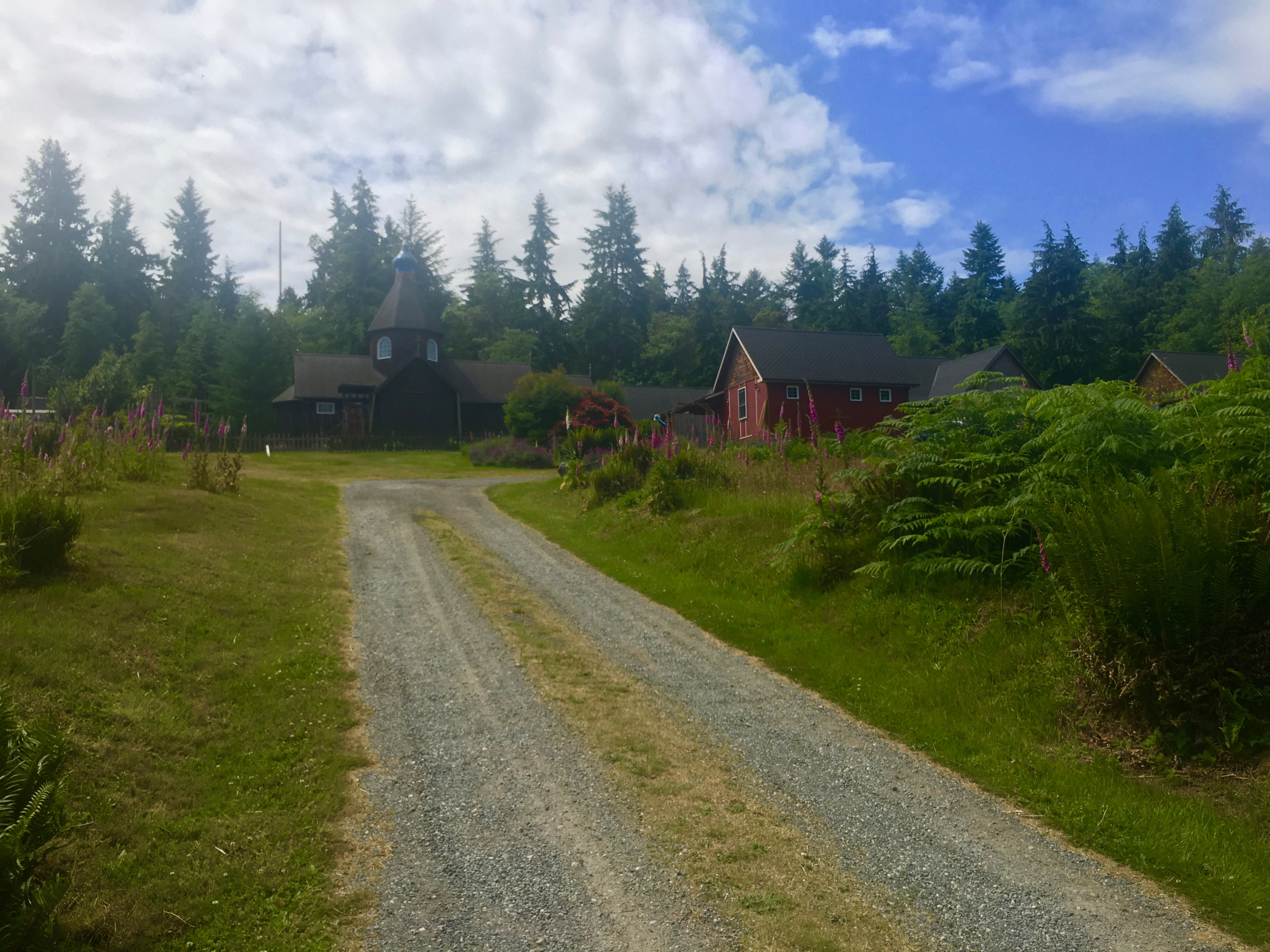 All Orthodox Christians are aware of the importance of prayer, fasting, and almsgiving, in our journey to God. These three practices are at the heart of the four major fast periods of the Church. Prayer is our way of communicating with God on a daily basis, and fasting days (Wednesday and Friday) are called for throughout the Church Year. As Christians, we are also obligated to give alms to the poor, as demonstrated throughout the New Testament. Yet we often overlook the great spiritual practice of entering into the Silence as a way to discover ourselves, and deepen our experience with God's presence.
Today's technological advancements have introduced noise into our lives in ways unthinkable to the ancients. Not more than a hundred years ago, most families found silence as an everyday experience, for when the sun went down, families nestled into warm corners of their parlors, and their kitchens, often reading books, or simply watching a crackling fire. Along with this quieting down of the day, silence was part of every evening. Orthodox families were especially cognisant of the need to spend quiet time on the eve of the Sunday Liturgy, as well as great feasts of the Church, knowing that this silence served as a preparation time for receiving Christ's Body and Blood, during the celebration of the upcoming Liturgy.
Keeping silence by turning off radios and television sets, muting iPods, and turning off computers, is a splendid way of allowing everyone in the family to experience the silence that allows us to listen for the voice of God, speaking in our hearts. Refraining from conversation, music, and all forms of entertainment for just an hour or two, helps open us to an experience of God that has become foreign to most modern Americans.
Silence is the means by which we may access and deepen our relationship with God, and develop self-knowledge. Silence allows us to live more harmoniously in our world, and actually listen for the voice of God speaking to our hearts. Saint Theophilus, Patriarch of Alexandria, placed the virtue of silence on par with the faith itself in a synodal letter from AD 400. "Monks—if they wish to be what they are called—will love silence and the catholic faith, for nothing at all is more important than these two things." This invitation into the silence is not for monks only.
With love in Christ,
Abbot Tryphon
Friday June 8, 2018 / May 26, 2018
2nd Week after Pentecost. Tone eight.
Apostles' (Peter & Paul) Fast. By Monastic Charter: Strict Fast (Bread, Vegetables, Fruits)
Venerable Barlaam of Khutyn (1192) (movable holiday on the 1st Friday of Apostles' Fast).
"Tabynsk" and "Kursk-Root" Icons of the Most Holy Theotokos (movable holiday on the 9th Friday of Pascha).
Apostles Carpus of the Seventy and Alphaeus (1st c.).
Translation of the relics (1534) of New Martyr George of Kratovo and Sofia (1515).
Uncovering of the relics (1521) of Venerable Macarius, abbot of Kolyazin (1483).
Martyrs Abercius and Helen, children of Apostle Alphaeus (1st c.).
Venerable John of Psichaita the Confessor of Constantinople (9th c.).
New Martyr Alexander of Thessalonica, who suffered at Smyrna (1794) (Greek).
The Icon of the Mother of God of Seligersk-Vladimir.
St. Augustine of Canterbury, evangelizer of England (ca. 605) (Celtic & British).
New Hieromartyrs Milan Banjac and Milan Golubovic of Drvar, Serbia (1941-1945).
The Scripture Readings
Romans 5:17-6:2
17 For if by the one man's offense death reigned through the one, much more those who receive abundance of grace and of the gift of righteousness will reign in life through the One, Jesus Christ.)
18 Therefore, as through one man's offense judgment came to all men, resulting in condemnation, even so through one Man's righteous act the free gift came to all men, resulting in justification of life. 19 For as by one man's disobedience many were made sinners, so also by one Man's obedience many will be made righteous.
20 Moreover the law entered that the offense might abound. But where sin abounded, grace abounded much more, 21 so that as sin reigned in death, even so grace might reign through righteousness to eternal life through Jesus Christ our Lord.
Dead to Sin, Alive to God
6 What shall we say then? Shall we continue in sin that grace may abound? 2 Certainly not! How shall we who died to sin live any longer in it?
Matthew 9:14-17
Jesus Is Questioned About Fasting
14 Then the disciples of John came to Him, saying, "Why do we and the Pharisees fast often, but Your disciples do not fast?"
15 And Jesus said to them, "Can the friends of the bridegroom mourn as long as the bridegroom is with them? But the days will come when the bridegroom will be taken away from them, and then they will fast. 16 No one puts a piece of unshrunk cloth on an old garment; for the patch pulls away from the garment, and the tear is made worse. 17 Nor do they put new wine into old wineskins, or else the wineskins break, the wine is spilled, and the wineskins are ruined. But they put new wine into new wineskins, and both are preserved."