We are not compelled to love God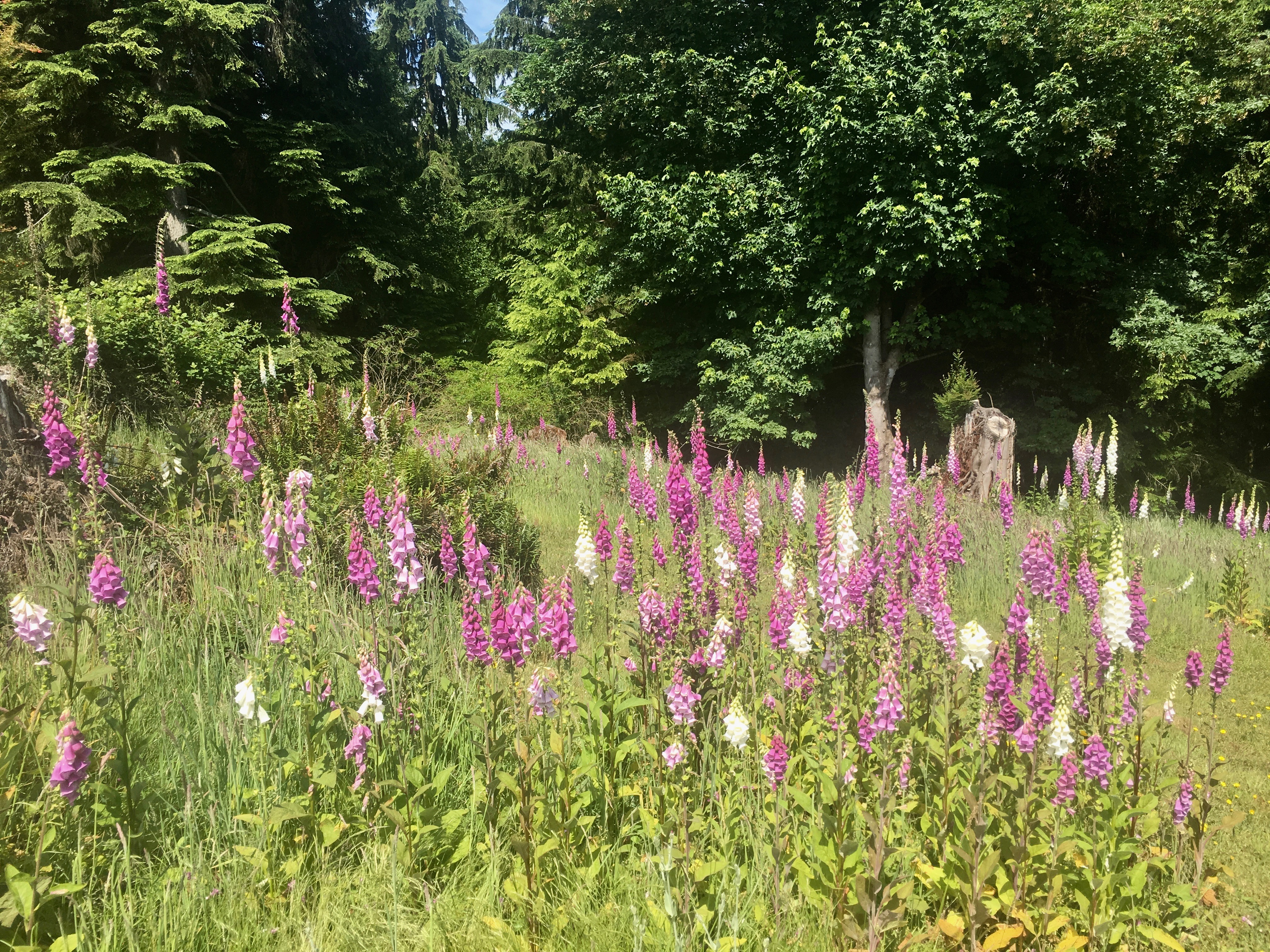 We are not compelled to love God, having been created with free will. God does not, nor can He, compel His creatures to love Him. Mutual love requires, by it's very nature, freedom to either respond in love, or not. Yet when we respond to God's love with love His mercy leads us into holiness, for entering into this relationship with our Creator transforms us, changes us. When we respond to God's offer to commune with Him, He changes us into His likeness. We were meant from the beginning to be in His image and likeness, and our positive response to the invitation to enter into divine communion leads to holiness.
Like Saint Paul we can say that whatever good we do is Christ in us. We can do nothing good without God's grace, which is why Saint John Chrysostom tells us, "faith's workings themselves are a gift of God, lest anyone should boast." No man can call Jesus the Christ but by the power of the Holy Spirit and the gift of faith implants in us the grace to do good works. Can good works save us? No! God's mercy and grace saves us.
Our Christian vocation is to acquire holiness (become whole), something that can only take place by the power of the Holy Spirit. Faith by itself, without good works, is indeed dead. Yet good works can only be done with God's grace (Christ in us).
If we claim Christ to be our Savior yet have no love in us and do no good works, we delude ourselves, thinking we have Christ when in reality we simply have religion. Religion is death, but Christ in us is alive! Works don't save us, Christ saves us. Good works are a sign that we are being transformed, and made holy, because Christ dwells in our hearts. Living a godly life, and going good works, are clear signs that we choose to enter into a relationship with God.
With love in Christ,
Abbot Tryphon
Photo: The wild flowers are foxglove, and we have them in abundance on the grounds of our monastery.
Monday June 11, 2018 / May 29, 2018
3rd Week after Pentecost. Tone one.
Apostles' (Peter & Paul) Fast. By Monastic Charter: Strict Fast (Bread, Vegetables, Fruits)
Virgin-martyr Theodosia of Constantinople (730).
Repose of Blessed John of Ustiug, fool-for-Christ (1494).
Uncovering of the relics (2000) of Venerable Job, Schemamonk of Anzersk (1720).
New Hieromartyr John deacon and martyr Andrew (1938).
St. Luke, hierarch-surgeon of Simferopol (1961).
Virgin-martyr Theodosia of Tyre (308).
Commemoration of the First Ecumenical Council (325).
Pskov-Pechersk Icon of the Most Holy Theotokos "Surety of Sinners".
The Icon of the Mother of God "Non-Slumbering Eye"("Nedremliuschee Oko").
The Icon of the Mother of God "Imperial" ("Tsesarkaya") Borovsk.
St. Alexander, patriarch of Alexandria (328).
New Martyr Andrew of Chios (1465) (Greek).
New Martyr John (or Nannus) at Smyrna (1802).
Blessed Constantine XII, last of the Byzantine emperors, martyred by the Turks (1453).
Hieromartyr Olbian, bishop of Aneus, and his disciples (Greek).
Martyrs Cyril, child Carellus, Primolus, Phinodus, Venustus, Gissinus, Alexander, Tredentius, and Jocunda at Caesarea in Cappadocia (253-259).
Righteouses John and Mary of Ustiug (13th c.).
The Scripture Readings
Romans 7:1-13
Freed from the Law
7 Or do you not know, brethren (for I speak to those who know the law), that the law has dominion over a man as long as he lives? 2 For the woman who has a husband is bound by the law to her husband as long as he lives. But if the husband dies, she is released from the law of her husband. 3 So then if, while her husband lives, she marries another man, she will be called an adulteress; but if her husband dies, she is free from that law, so that she is no adulteress, though she has married another man. 4 Therefore, my brethren, you also have become dead to the law through the body of Christ, that you may be married to another—to Him who was raised from the dead, that we should bear fruit to God. 5 For when we were in the flesh, the sinful passions which were aroused by the law were at work in our members to bear fruit to death. 6 But now we have been delivered from the law, having died to what we were held by, so that we should serve in the newness of the Spirit and not in the oldness of the letter.
Sin's Advantage in the Law
7 What shall we say then? Is the law sin? Certainly not! On the contrary, I would not have known sin except through the law. For I would not have known covetousness unless the law had said, "You shall not covet." 8 But sin, taking opportunity by the commandment, produced in me all manner of evil desire. For apart from the law sin was dead. 9 I was alive once without the law, but when the commandment came, sin revived and I died. 10 And the commandment, which was to bring life, I found to bring death. 11 For sin, taking occasion by the commandment, deceived me, and by it killed me. 12 Therefore the law is holy, and the commandment holy and just and good.
Law Cannot Save from Sin
13 Has then what is good become death to me? Certainly not! But sin, that it might appear sin, was producing death in me through what is good, so that sin through the commandment might become exceedingly sinful.
Matthew 9:36-10:8
36 But when He saw the multitudes, He was moved with compassion for them, because they were weary and scattered, like sheep having no shepherd. 37 Then He said to His disciples, "The harvest truly is plentiful, but the laborers are few. 38 Therefore pray the Lord of the harvest to send out laborers into His harvest."
The Twelve Apostles
10 And when He had called His twelve disciples to Him, He gave them power over unclean spirits, to cast them out, and to heal all kinds of sickness and all kinds of disease. 2 Now the names of the twelve apostles are these: first, Simon, who is called Peter, and Andrew his brother; James the son of Zebedee, and John his brother; 3 Philip and Bartholomew; Thomas and Matthew the tax collector; James the son of Alphaeus, and Lebbaeus, whose surname was Thaddaeus; 4 Simon the Cananite, and Judas Iscariot, who also betrayed Him.
Sending Out the Twelve
5 These twelve Jesus sent out and commanded them, saying: "Do not go into the way of the Gentiles, and do not enter a city of the Samaritans. 6 But go rather to the lost sheep of the house of Israel. 7 And as you go, preach, saying, 'The kingdom of heaven is at hand.' 8 Heal the sick, cleanse the lepers, raise the dead, cast out demons. Freely you have received, freely give.