Holiness is acquired through struggle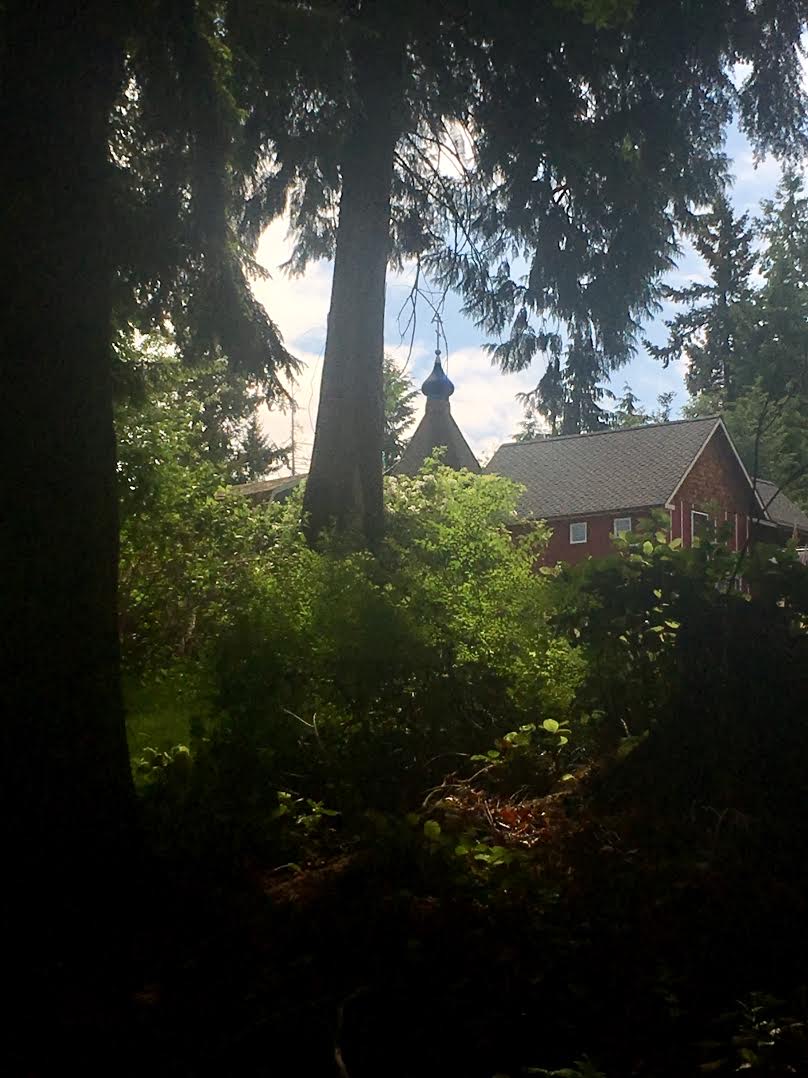 Christianity is a religion of asceticism, instructing us to store up our treasures in heaven, where the benefits have eternal value. Throughout the New Testament we read of the importance of struggle, where focus on the acquisition of a humble and contrite heart is paramount to what it means to be a Christian. The Lord Jesus Christ tells us that if we are to be worthy of Him, we must be willing to take up our cross and follow Him. We are to be a people whose true homeland is Christ's Kingdom, which is within. Christ Himself calls us to holiness, and this change of heart can only be brought about through struggle.
Our world places a great deal of emphasis on being comfortable, and we tend to avoid anything that does not bring pleasure. If being open about our Christian faith invites ridicule, we remain silent. If keeping the fasting rules of the Church prevents us from enjoying evenings out with our friends, we ignore the fast. If voicing disapproval when hearing our Christian faith being trashed, makes us appear less cool, we choose to go the route of the politically correct. Is it any wonder we are therefore unprepared to stand firm when faced with real trials that come our way, having avoided the very things that would transform us into strong, committed Christians?
If we embrace Christianity with dedication of body and mind, we will receive the power to live in this world, filled as it is with temptations and disappointments, and remain true to our vocation as a holy people. Committing ourselves to being full time Christians empowers us to live our lives in such a way that we give glory and witness to the very Christ Whom we worship.
If, however, we avoid ascetic struggle, and choose to keep our Christian faith sidelined by avoiding real commitment, we will ultimately become Christian in name only. For those who, out of laziness or personal selfishness, choose to relegate fasting, private prayer, and even church attendance, as something done only when we feel "in the mood", we will stand before the Throne of God, in the end, with a darkened heart that can not withstand the power of God, and eternity will be for us, a lake of fire.
With love in Christ,
Abbot Tryphon
Wednesday June 6, 2018 / May 24, 2018
2nd Week after Pentecost. Tone eight.
Apostles' (Peter & Paul) Fast. Food with Oil
Venerable Symeon Stylites (the Younger) of the Wonderful Mountain (596).
Venerable Nicetas Stylites, wonderworker of Pereyaslavl-Zalesski (1186).
St. Xenia of Petersburg, fool-for-Christ (Glorification 1988).
Martyrs Meletius Stratelates, Stephen, John, and 1,218 soldiers with women and children, including: Serapion the Egyptian, Callinicus the Magician, Theodore, Faustus, the women Marciana, Susanna, and Palladia, two children Cyriacus and Christian, and twelve tribunes: Faustus, Festus, Marcellus, Theodore, Meletius, Sergius, Marcellinus, Felix, Photinus, Theodoriscus, Mercurius, Didymus, all of whom suffered in Galatia (218).
St. Gregory, archbishop of Novgorod (1193).
Venerable Vincent of Lerins (ca. 450).
Nun-martyr Martha, abbess of Monemvasia (990).
The Scripture Readings
Romans 4:13-25
The Promise Granted Through Faith
13 For the promise that he would be the heir of the world was not to Abraham or to his seed through the law, but through the righteousness of faith. 14 For if those who are of the law are heirs, faith is made void and the promise made of no effect, 15 because the law brings about wrath; for where there is no law there is no transgression.
16 Therefore it is of faith that it might be according to grace, so that the promise might be sure to all the seed, not only to those who are of the law, but also to those who are of the faith of Abraham, who is the father of us all 17 (as it is written, "I have made you a father of many nations") in the presence of Him whom he believed—God, who gives life to the dead and calls those things which do not exist as though they did; 18 who, contrary to hope, in hope believed, so that he became the father of many nations, according to what was spoken, "So shall your descendants be." 19 And not being weak in faith, he did not consider his own body, already dead (since he was about a hundred years old), and the deadness of Sarah's womb. 20 He did not waver at the promise of God through unbelief, but was strengthened in faith, giving glory to God, 21 and being fully convinced that what He had promised He was also able to perform. 22 And therefore "it was accounted to him for righteousness."
23 Now it was not written for his sake alone that it was imputed to him, 24 but also for us. It shall be imputed to us who believe in Him who raised up Jesus our Lord from the dead, 25 who was delivered up because of our offenses, and was raised because of our justification.
Matthew 7:21-23
I Never Knew You
21 "Not everyone who says to Me, 'Lord, Lord,' shall enter the kingdom of heaven, but he who does the will of My Father in heaven.22 Many will say to Me in that day, 'Lord, Lord, have we not prophesied in Your name, cast out demons in Your name, and done many wonders in Your name?' 23 And then I will declare to them, 'I never knew you; depart from Me, you who practice lawlessness!'