Our sin is a pervading sickness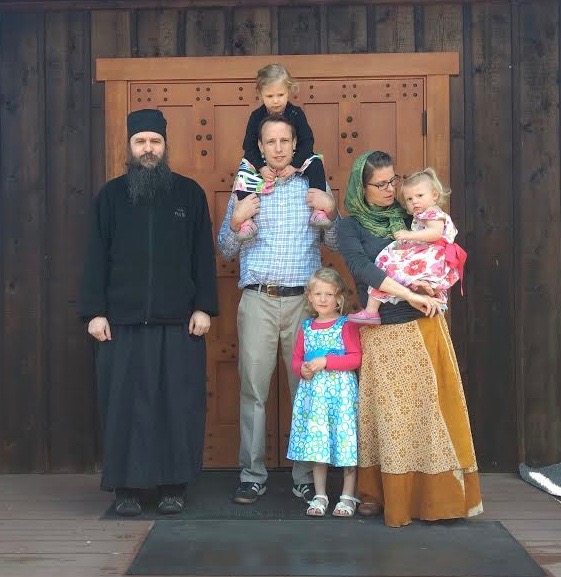 According to Saint Ephraim the Syrian (306 – 373), "The Church is not the assembly of saints, it is the mass of sinners who repent, who, sinners though they are, have turned towards God and are oriented towards Him." As a people whose focus is on God, we are sinners who are committed to living as the presence of Christ in the world, and our holiness can not be separated from the holiness of God at work in this world.
Our sin is a pervading sickness or failure to achieve the goal of being truly human. We are called to fulfill our Divine design and function as the created image of God. Our sin, therefore, does not merely imply guilt for violating God's commandments, but must be the impetus for become something other than what we are in our fallen state. Because each of us has an experience that is unique, conquering our personal sinful habits requires all our attention and correction.
The ultimate goal of this salvific process is to become deified, which is simply to reflect the Divine likeness. By becoming Christ-like in our behavior and in our thinking, we cooperate with God in this healing process, and are returned to God's likeness.
It is from this perspective that we recognize our vocation as being Christ in the midst of this fallen world. For this world, just as are we, is called into the process of divinization, and we, as Saint Seraphim of Sarov tells us, can cause the salvation of a thousand around us, by acquiring inner peace. As we acquire a humble and contrite heart, we reveal Christ to the world, and promote the transformation of the whole of the Cosmos into the image and likeness of our Creator God.
With love in Christ,
Abbot Tryphon
Photos: A group came for Liturgy from Holy Resurrection Orthodox Church in Tacoma, WA. As well, Father Nicodemus's younger brother, Michael Jones, his wife Elizabeth and their adorable children, came to the monastery for Liturgy, and a visit. They attend the Saint John Orthodox Cathedral in Eagle River, Alaska.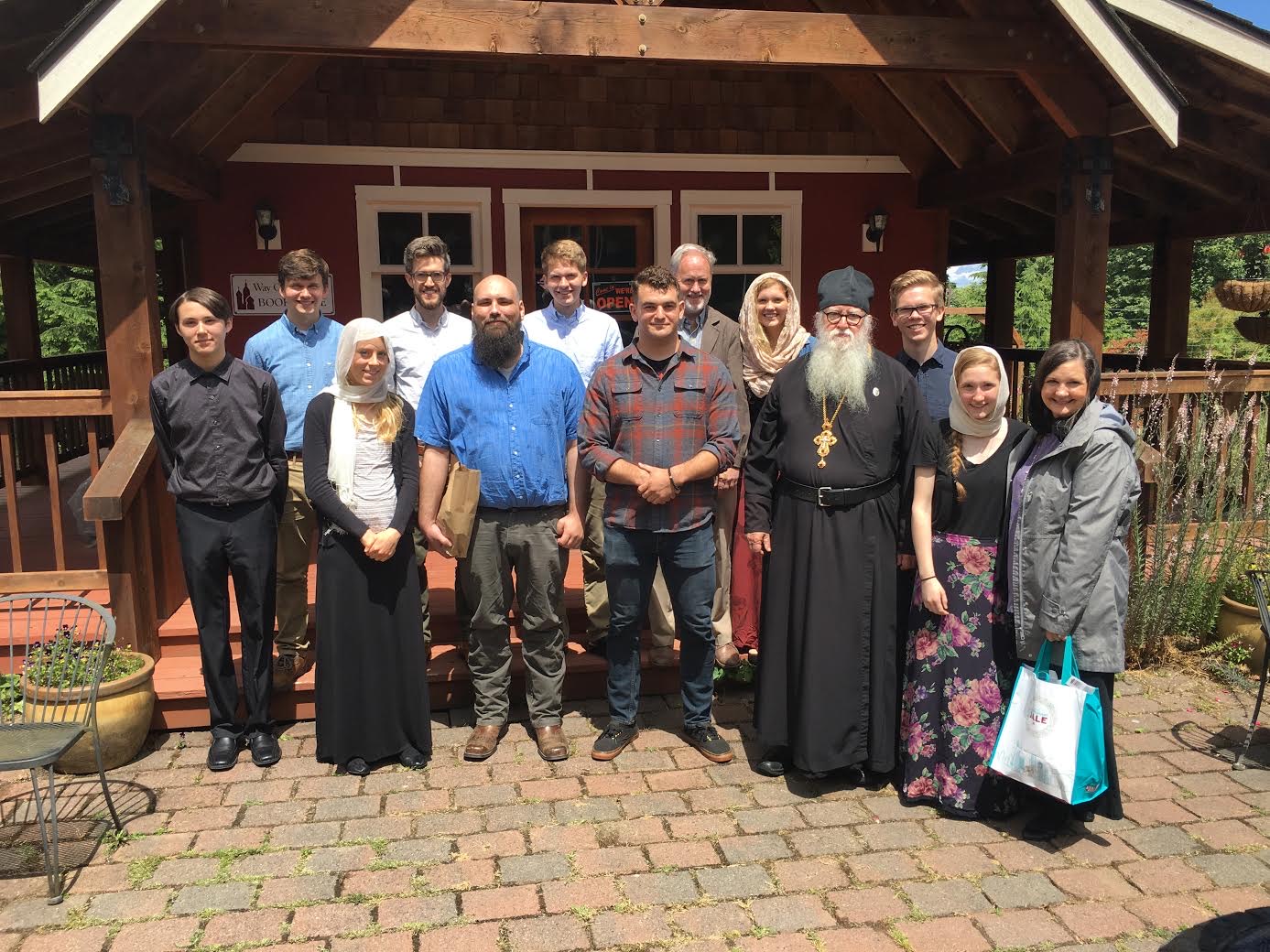 Tuesday June 12, 2018 / May 30, 2018
3rd Week after Pentecost. Tone one.
Apostles' (Peter & Paul) Fast. Food with Oil
Venerable Isaac, founder of the Dalmatian Monastery at Constantinople (383).
New Hieromartyr Basil priest (1942).
Martyr Natalius.
Martyrs Romanus, Meletius and Euplius.
St. Macrina, grandmother of St. Basil the Great (4th c.).
Venerable James, monk of Galich Monastery (15th c.).
Venerables Isaiah and Nikanor of Arkhangel'sk.
Martyr Barlaam of Caesarea in Cappadocia.
St. Venantius of Gaul (374).
St. Hubert of Maastricht (727) (Neth.).
The Scripture Readings
Romans 7:14-8:2
14 For we know that the law is spiritual, but I am carnal, sold under sin. 15 For what I am doing, I do not understand. For what I will to do, that I do not practice; but what I hate, that I do. 16 If, then, I do what I will not to do, I agree with the law that it is good. 17 But now, it is no longer I who do it, but sin that dwells in me. 18 For I know that in me (that is, in my flesh) nothing good dwells; for to will is present with me, but how to perform what is good I do not find. 19 For the good that I will to do,I do not do; but the evil I will not to do, that I practice. 20 Now if I do what I will not to do, it is no longer I who do it, but sin that dwells in me.
21 I find then a law, that evil is present with me, the one who wills to do good. 22 For I delight in the law of God according to the inward man. 23 But I see another law in my members, warring against the law of my mind, and bringing me into captivity to the law of sin which is in my members. 24 O wretched man that I am! Who will deliver me from this body of death? 25 I thank God—through Jesus Christ our Lord!
So then, with the mind I myself serve the law of God, but with the flesh the law of sin.
Free from Indwelling Sin
8 There is therefore now no condemnation to those who are in Christ Jesus, who do not walk according to the flesh, but according to the Spirit. 2 For the law of the Spirit of life in Christ Jesus has made me free from the law of sin and death.
Matthew 10:9-15
9 Provide neither gold nor silver nor copper in your money belts, 10 nor bag for your journey, nor two tunics, nor sandals, nor staffs; for a worker is worthy of his food.
11 "Now whatever city or town you enter, inquire who in it is worthy, and stay there till you go out. 12 And when you go into a household, greet it. 13 If the household is worthy, let your peace come upon it. But if it is not worthy, let your peace return to you. 14 And whoever will not receive you nor hear your words, when you depart from that house or city, shake off the dust from your feet. 15 Assuredly, I say to you, it will be more tolerable for the land of Sodom and Gomorrah in the day of judgment than for that city!