We only think we can be of Christ and of the world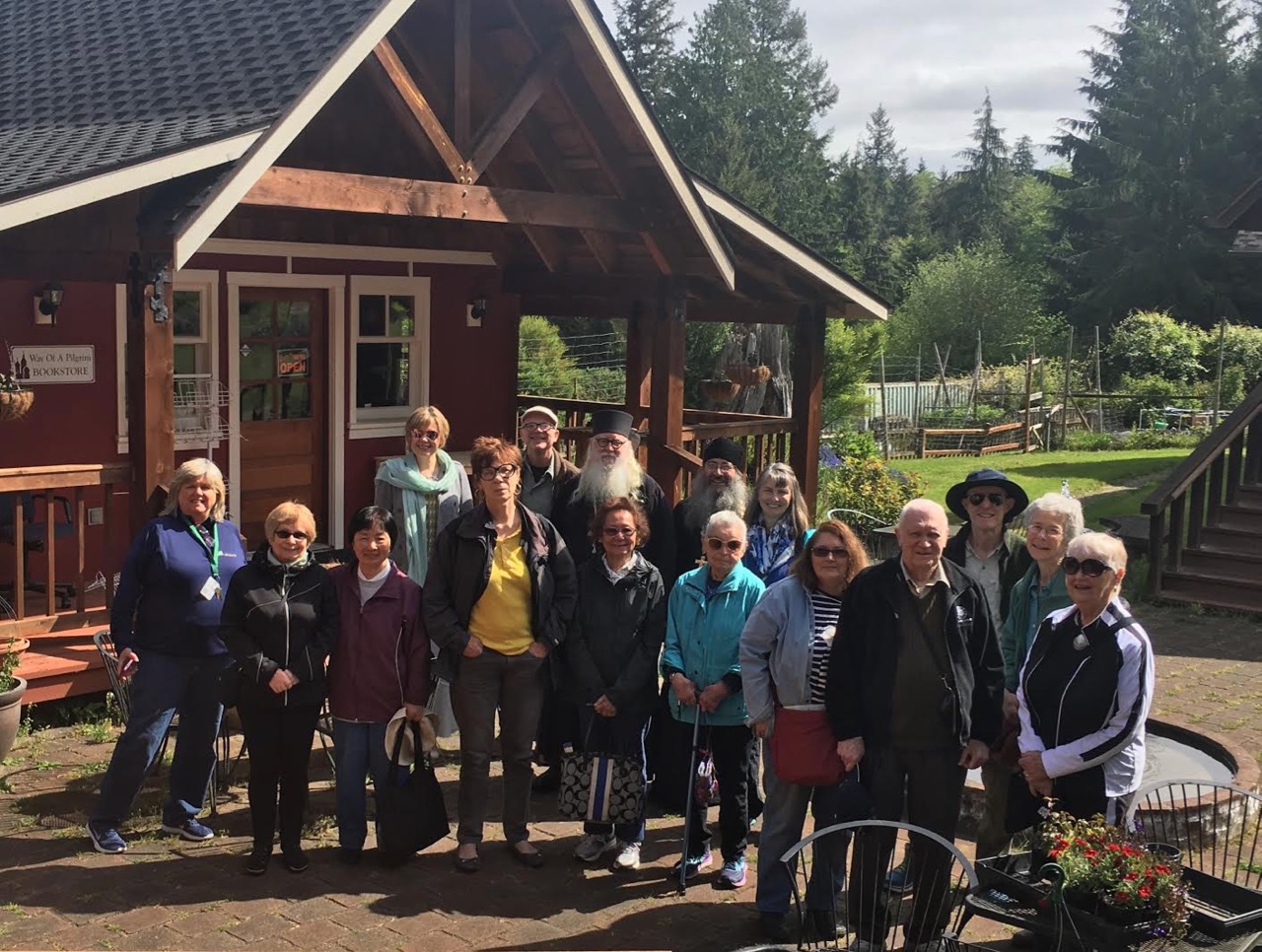 "No man can serve two masters: for either he will hate the one, and love the other; or else he will hold to the one, and despise the other. Ye cannot serve God and mammon" (Matthew 6:24).
Do we think we can divide our loyalties in this life, serving our spouse or boss during the week, while serving God only on weekends, or perhaps even just major holy days? Do we think of God only when in church or with religious people? When working at our job, do we think of God, or are we disconnected from our spiritual life because we've compartmentalized our life into that which is spiritual, and everything else? Jesus says this is impossible, because "no one can serve two masters".
The Apostle Paul taught in I Timothy 3:15, that the Church is "the pillar and ground of Truth", and it is to this Church that the  Apostles entrusted the Faith, "once and for all delivered to the saints", as the guardian and protector (Jude 5:3). Thus, the Church's services, Liturgies, prayers and sacraments are all essential if we are to live authentically as Christians.
"In accordance with the Apostolic faith delivered to us by tradition from the Fathers, I have delivered the tradition, without inventing anything extraneous to it. What I have learned, that I inscribed, comfortably with the Holy Scriptures (Saint Athanasios the Great)." It is through this Tradition that we bind ourselves to Christ, serving only Him, while all else must be secondary.
When the Lord says "You cannot serve God and mammon," He is referring to things of a materialistic nature (mammon being the Aramaic word for "god of wealth"). He asks us all to declare whom we serve, God or mammon? And the way to determine who or what we love the most is to see where our priorities lie.
When we are faced with choices between God, and anything else, what will be our choice? Do we choose to attend Liturgy on Sunday or do we chose to sleep in? Do we prioritize our life around our relationship with God, or do sporting events, vacations, family outings, entertainment, or friends, take center stage? Does prayer, reading the Bible, serving others, financially supporting the Church and her mission, and giving alms, serve as our central theme, or do we chose personal gain and pleasure as central to our life?
Are we more concerned about money, our popularity, or the home we own, or are these things secondary to our relationship with Jesus Christ? If our relationship with God is central, we will be able to honestly say that none of these worldly things are anywhere near as important to us as our relationship with Christ.
Christ said, "Be not therefore like them: for your Father knows what things you have need of, before you ask him (Matthew 6:8)." If we serve only God as our master, all else that we need will be provided.
With love in Christ,
Abbot Tryphon
Photo: Members of the Tukwila Senior Center visited the monastery on Wednesday.
Thursday May 10, 2018 / April 27, 2018
Fifth Week of Pascha. Tone four.
Hieromartyr Symeon the Kinsman of the Lord (107).
New Hieromartyrs Paul and John priests, Martyrs Peter, Nicholas, Auksentius, Sergius and Virgin-martyr Anastasia (1922).
Virgin-martyr Mary (1938).
New Hieromartyr John priest (1941).
Venerable Stephen, abbot of the Kiev Caves and bishop of Vladimir in Volhynia (1094).
St. Eulogius the Hospitable of Constantinople (6th c.).
Venerable John, abbot of Cathares Monastery at Constantinople (832).
Venerable Simeon the New Stylite of Cilicia.
New Hieromartyr Seraphim, bishop of Phanar (1601).
Burning of the relics of Venerable Sava I of Serbia by the Turks (1595).
New Martyr Elias (Ardunis) of Mt. Athos (1686) (Greek).
St. Pollion the Reader of Cibalis in Pannonia (306).
St. Nicon, abbot of the monastery of St. Gerasimus (6th c.).
St. Floribert, bishop of Luik (746) (Neth.).
Holy Martyrs Poplionus and Lollionus the New.
St. Machalus, bishop of the Isle of Man.
The Scripture Readings
Acts 14:20-27
20 However, when the disciples gathered around him, he rose up and went into the city. And the next day he departed with Barnabas to Derbe.
Strengthening the Converts
21 And when they had preached the gospel to that city and made many disciples, they returned to Lystra, Iconium, and Antioch, 22 strengthening the souls of the disciples, exhorting them to continue in the faith, and saying, "We must through many tribulations enter the kingdom of God." 23 So when they had appointed elders in every church, and prayed with fasting, they commended them to the Lord in whom they had believed. 24 And after they had passed through Pisidia, they came to Pamphylia. 25 Now when they had preached the word in Perga, they went down to Attalia. 26 From there they sailed to Antioch, where they had been commended to the grace of God for the work which they had completed.
27 Now when they had come and gathered the church together, they reported all that God had done with them, and that He had opened the door of faith to the Gentiles.
John 9:39-10:9
39 And Jesus said, "For judgment I have come into this world, that those who do not see may see, and that those who see may be made blind."
40 Then some of the Pharisees who were with Him heard these words, and said to Him, "Are we blind also?"
41 Jesus said to them, "If you were blind, you would have no sin; but now you say, 'We see.' Therefore your sin remains.
Jesus the True Shepherd
10 "Most assuredly, I say to you, he who does not enter the sheepfold by the door, but climbs up some other way, the same is a thief and a robber. 2 But he who enters by the door is the shepherd of the sheep. 3 To him the doorkeeper opens, and the sheep hear his voice; and he calls his own sheep by name and leads them out. 4 And when he brings out his own sheep, he goes before them; and the sheep follow him, for they know his voice. 5 Yet they will by no means follow a stranger, but will flee from him, for they do not know the voice of strangers." 6 Jesus used this illustration, but they did not understand the things which He spoke to them.
Jesus the Good Shepherd
7 Then Jesus said to them again, "Most assuredly, I say to you, I am the door of the sheep. 8 All who ever came before Me are thieves and robbers, but the sheep did not hear them. 9 I am the door. If anyone enters by Me, he will be saved, and will go in and out and find pasture.