The limits of human reason and the knowledge of God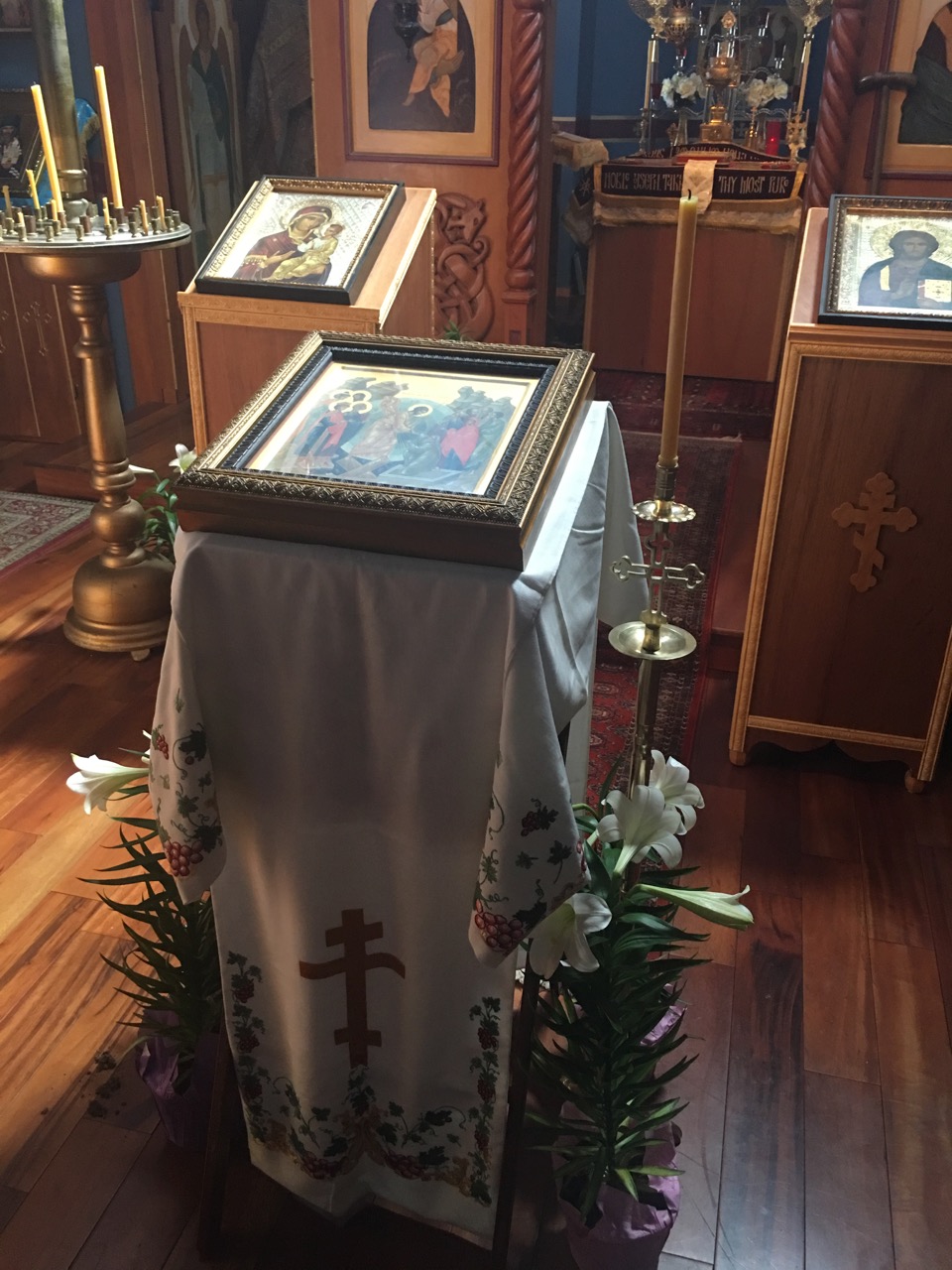 The things that are of God are far beyond the capabilities of our finite mind to comprehend. The divine can only be known through the nous, that place in the heart that is our true center. It, unlike the brain, is capable of knowledge that is beyond human comprehension, coming as it does from noetic knowledge.
When we try to apply words to the noetic form, we fail. We can no more explain God than we can explain quantum physics, since both are unseen. God is outside the realm of human intellectual understanding. The Eastern Church approaches things of God as holy mysteries, since God can only be known in His divine energies, not in His essence. If a scientist can believe in quantum physics, the unseen, why can he not believe in God Whom he has not seen? If we can believe in the concept of infinity, something that goes on and on without end, why can we not believe in God?
The science of the soul is noetic and can be examined and experience only through the activation of the nous. The nous in Orthodox Christian theology is the "eye of the heart or soul", the mind of the heart. God created us with the nous because the human intellect is not capable of knowing Him without it. The intellect alone can not know God, for human reasoning is limited to the things that are of a material nature. God is unknowable without His divine revelation, and only the nous can perceive this knowledge. God's essence remains inaccessible without noetic knowledge. Science has it's place, but only the heart can know God.
There is the seen, and there is the unseen, the material and the immaterial. That which is material can be scientifically examined and experienced, the immaterial can only be seen and experienced spiritually. These are two worlds that are only seemingly at odds with one another. If you attempt to examine that which is of a spiritual nature using a science that is by its very nature meant to explore the material realm, you will fail.
Love in Christ,
Abbot Tryphon
Thursday April 12, 2018 / March 30, 2018
Bright Thursday.
Bright Week. Fast-free
The Meeting of the Mother of God and Saint Elizabeth (movable Feast on March 30. If March 30 should fall between Lazarus Saturday and Pascha, however, the Feast is transferred to Bright Friday).
Venerable John (Climacus) of Sinai, author of The Ladder (649).
St. Sophronius, bishop of Irkutsk (1771).
Prophet Joad (I Kings 13:11 -10th c. BC ) who dwelt in Bethel.
Holy Apostles Sosthenes, Apollos, Cephas, Caesar, and Epaphroditus, of the Seventy (1st c.).
St. Eubula, mother of St. Panteleimon (304).
Venerable John the Silent of St. Sabbas monastery (558).
Venerable Zosimas, bishop of Syracuse (662).
St. John II, patriarch of Jerusalem (5th c.).
Hieromartyr Zacharias, bishop of Corinth (1684).
St. Osburga of Coventry, virgin (1015) (Celtic & British).
Translation of the relicts of the Martyr-King Edmund of East Anglia (Celtic & British).
Venerable John the Hermit of Cilicia (4th c.).
The Scripture Readings
Acts 2:38-43
38 Then Peter said to them, "Repent, and let every one of you be baptized in the name of Jesus Christ for the remission of sins; and you shall receive the gift of the Holy Spirit. 39 For the promise is to you and to your children, and to all who are afar off, as many as the Lord our God will call."
A Vital Church Grows
40 And with many other words he testified and exhorted them, saying, "Be saved from this perverse generation." 41 Then those who gladly received his word were baptized; and that day about three thousand souls were added to them. 42 And they continued steadfastly in the apostles' doctrine and fellowship, in the breaking of bread, and in prayers. 43 Then fear came upon every soul, and many wonders and signs were done through the apostles.
John 3:1-15
The New Birth
3 There was a man of the Pharisees named Nicodemus, a ruler of the Jews. 2 This man came to Jesus by night and said to Him, "Rabbi, we know that You are a teacher come from God; for no one can do these signs that You do unless God is with him."
3 Jesus answered and said to him, "Most assuredly, I say to you, unless one is born again, he cannot see the kingdom of God."
4 Nicodemus said to Him, "How can a man be born when he is old? Can he enter a second time into his mother's womb and be born?"
5 Jesus answered, "Most assuredly, I say to you, unless one is born of water and the Spirit, he cannot enter the kingdom of God.6 That which is born of the flesh is flesh, and that which is born of the Spirit is spirit. 7 Do not marvel that I said to you, 'You must be born again.' 8 The wind blows where it wishes, and you hear the sound of it, but cannot tell where it comes from and where it goes. So is everyone who is born of the Spirit."
9 Nicodemus answered and said to Him, "How can these things be?"
10 Jesus answered and said to him, "Are you the teacher of Israel, and do not know these things? 11 Most assuredly, I say to you, We speak what We know and testify what We have seen, and you do not receive Our witness. 12 If I have told you earthly things and you do not believe, how will you believe if I tell you heavenly things? 13 No one has ascended to heaven but He who came down from heaven, that is, the Son of Man who is in heaven. 14 And as Moses lifted up the serpent in the wilderness, even so must the Son of Man be lifted up, 15 that whoever believes in Him should not perish but have eternal life.