We are not helping the abuser by being an enabler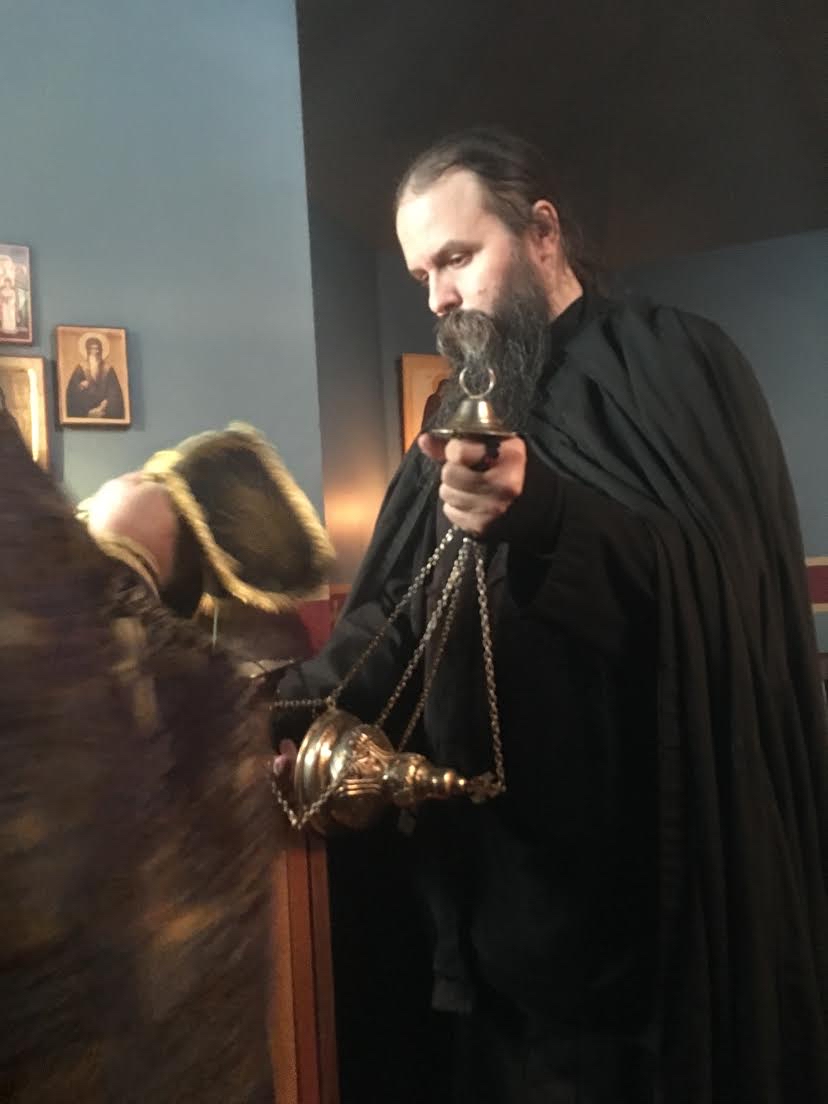 There are times when distancing ourselves from someone who is angry, is necessary. There is absolutely no good reason for us to move towards another, when they are being abusive. For the wife of an abuser to remain in danger in an attempt to transfer love, while receiving abuse, could easily be a form of suicide. Too many women, either out of fear, or for economic reasons, or for the sake of the children, remain in abusive relationships. This is clearly a situation that does not require the abused, out of Christian charity, to remain living with the abuser, for to do so could prove dangerous.
If out of a desire to help the abuser we do not call them on their behavior, we could be guilty of enabling their behavior. I once stopped my car at curbside, when I saw a man beating on a woman. It would have been unthinkable for me to continue driving, knowing this woman was in danger. After calling 911, I stepped between the man and woman, telling the man to back off (not something I'd recommend). Lucky for me I was able, probably because of my attire and size, to intimidate him to step back, until the police arrived. My point in telling this story is that there are times when justice must reign, and we must offer assistance to someone who is being abused.
Remaining in an abusive relationship can be destructive to our spiritual lives, as well as being potentially dangerous. Yet taking vengeance and striking back, must not be our response, for this avoids the fact that the abuser is in danger, as well, for he must be called to repentance. In our attempt to offer love and goodness to the person who is heaping anger upon us, we could inadvertently be prolonging the day of their repentance. The person struggling with anger does not need us to be his enabler, and relationships of co-dependence have the potential of being spiritually destructive for both parties. As long as our response to someone's anger is itself devoid of anger, we are safe.
Permissiveness is not required when dealing with the abuser. The opposite of anger is not the permitting of evil to continue, and allowing the offender to remain in a perpetual state of sin. We must respond without anger. Permissiveness is not required when dealing with abuse. The opposite of anger is not the permitting of evil to continue. We must cultivate a strong sense of right and wrong, and the desire to oppose evil, not out of passion, but out of righteousness.
It is also important for me to clearly state that if the anger is accompanied by a history of violence, the gravity of the offense most certainly does not require the abused to continue to live in the grip of the abuser. This can clearly be a situation that requires the abused to remove themselves, and their children, from the dangers of living with such a person.
Our Lord drove out the money changers from the Temple, in righteous anger. Likewise, you have the right to defend yourself, your children, and your home, from those who would steal from you, abuse you with insults, or betray your friendship. Such people need not be allowed to remain in your life if their abuse threatens your peace of mind, and the safety of those who are in your charge.
With love in Christ,
Abbot Tryphon
Sunday March 11, 2018 / February 26, 2018
Third Sunday of the Great Lent: Adoration of Cross. Tone seven.
Great Lent. Food with Oil
St. Porphyrius, bishop of Gaza (420).
New Hieromartyr Peter priest (1930).
New Hieromartyr Sergius priest (1933).
Virgin-martyr Anna (1938).
New Hieromartyrs John bishop of Rylsk and John priest (1938).
Venerable Sebastian, monk of Poshekhonye (1542).
Martyrs Sebastian and Christodoulos (66).
New Martyr John Calphas ("the Apprentice") at Constantinople (1575) (Greek).
St. Photina, the Samaritan woman, and her sisters Anatola, Phota, Photis, Parasceva, and Cyriaca; her sons Photinus and Joses; and Sebastian the Duke, Victor, and Christodulus — all martyred under Nero (66) (Greek).
Martyr Theoclitas, martyred with St. Photina (Greek).
The Mezhetsk Icon of the Mother of God.
The Scripture Readings
John 20:1-10
The Empty Tomb
20 Now on the first day of the week Mary Magdalene went to the tomb early, while it was still dark, and saw that the stone had been taken away from the tomb. 2 Then she ran and came to Simon Peter, and to the other disciple, whom Jesus loved, and said to them, "They have taken away the Lord out of the tomb, and we do not know where they have laid Him."
3 Peter therefore went out, and the other disciple, and were going to the tomb. 4 So they both ran together, and the other disciple outran Peter and came to the tomb first. 5 And he, stooping down and looking in, saw the linen cloths lying there; yet he did not go in. 6 Then Simon Peter came, following him, and went into the tomb; and he saw the linen cloths lying there, 7 and the handkerchief that had been around His head, not lying with the linen cloths, but folded together in a place by itself. 8 Then the other disciple, who came to the tomb first, went in also; and he saw and believed. 9 For as yet they did not know the Scripture, that He must rise again from the dead. 10 Then the disciples went away again to their own homes.
Hebrews 4:14-5:6
Our Compassionate High Priest
14 Seeing then that we have a great High Priest who has passed through the heavens, Jesus the Son of God, let us hold fast ourconfession. 15 For we do not have a High Priest who cannot sympathize with our weaknesses, but was in all points tempted as we are, yet without sin. 16 Let us therefore come boldly to the throne of grace, that we may obtain mercy and find grace to help in time of need.
Qualifications for High Priesthood
5 For every high priest taken from among men is appointed for men in things pertaining to God, that he may offer both gifts and sacrifices for sins. 2 He can have compassion on those who are ignorant and going astray, since he himself is also subject to weakness. 3 Because of this he is required as for the people, so also for himself, to offer sacrifices for sins. 4 And no man takes this honor to himself, but he who is called by God, just as Aaron was.
A Priest Forever
5 So also Christ did not glorify Himself to become High Priest, but it was He who said to Him:
"You are My Son,
Today I have begotten You."
6 As He also says in another place:
"You are a priest forever
According to the order of Melchizedek";
Mark 8:34-9:1
Take Up the Cross and Follow Him
34 When He had called the people to Himself, with His disciples also, He said to them, "Whoever desires to come after Me, let him deny himself, and take up his cross, and follow Me. 35 For whoever desires to save his life will lose it, but whoever loses his life for My sake and the gospel's will save it. 36 For what will it profit a man if he gains the whole world, and loses his own soul? 37 Or what will a man give in exchange for his soul? 38 For whoever is ashamed of Me and My words in this adulterous and sinful generation, of him the Son of Man also will be ashamed when He comes in the glory of His Father with the holy angels."
9 And He said to them, "Assuredly, I say to you that there are some standing here who will not taste death till they see the kingdom of God present with power."