The struggle for repentance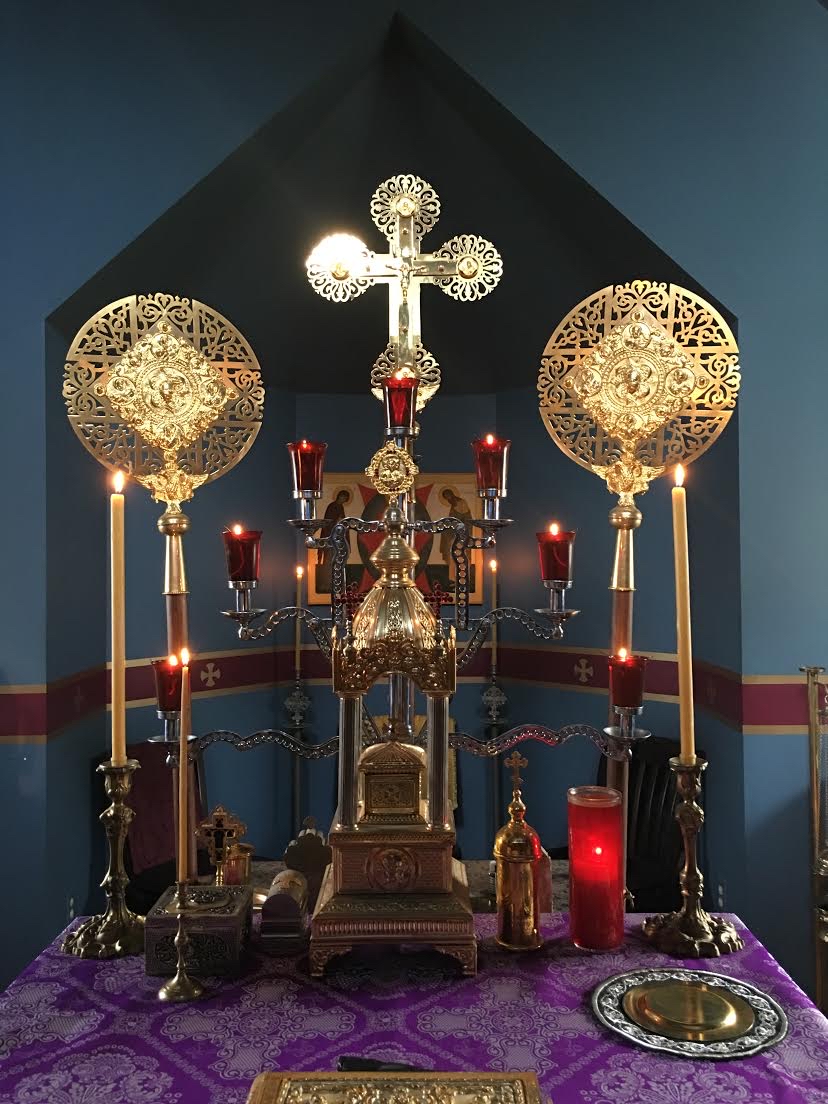 In our struggle on the path to God, repentance must be the central theme. Only in repentance will we find the true meaning of life, for only in repentance can one enter into communion with God. This life has been given to us for one purpose, that we might be deified, and be united with God, as was His purpose from the very beginning. In our fallen state, our brokenness keeps us separated from God, for our darkened nous can not see clearly. Repentance changes our nous, clearing the way for complete union with Christ, and making us whole.
"Ask for repentance in your prayer and nothing else, neither for divine lights, nor miracles, nor prophecies, nor spiritual gifts—nothing but repentance. Repentance will bring you humility, humility will bring you the Grace of God, and God will have in His Grace everything you need for your salvation, or anything you might need to help another soul (Elder Paisios of Mount Athos)."
Love in Christ,
Abbot Tryphon
Saturday March 3, 2018 / February 18, 2018
Second Saturday of the Great Lent. Tone five.
Great Lent. Food with Oil
Parents' Saturday. Remembrance of the dead.
St. Leo the Great, pope of Rome (461).
New Hieromartyrs Alexander (Medvedsky) (1932) priest and Benjamin hieromonk (1938).
Commemoration of the New Martyrs who suffered during the "Holy Night" in St. Petersburg (1932).
New Hieromartyr Vladimir priest (1933).
Virgin-martyr Anna (1940).
Venerable Cosmas, monk, of Yakhromsk (1492).
St. Agapitus, bishop of Synnada in Phrygia (4th c.).
St. Flavian the Confessor, patriarch of Constantinople (449).
Martyrs Victor, Dorotheus, Theodulus, and Agrippa, who suffered under Licinius (4th c.).
St. Colman, bishop of Lindisfarne (676) (Celtic & British).
Martyrs Leo and Parigorius of Patara of Lycia (258) (Greek).
St. Blaise, monk of Mt. Athos (9th c.).
Finding of relics (1961) of New Martyr Irene of Lesbos (1463).
St. Nicholas The Catholicos of Georgia (1591) (Georgia).
The Scripture Readings
Hebrews 3:12-16
12 Beware, brethren, lest there be in any of you an evil heart of unbelief in departing from the living God; 13 but exhort one another daily, while it is called "Today," lest any of you be hardened through the deceitfulness of sin. 14 For we have become partakers of Christ if we hold the beginning of our confidence steadfast to the end, 15 while it is said:
"Today, if you will hear His voice,
Do not harden your hearts as in the rebellion."
Failure of the Wilderness Wanderers
16 For who, having heard, rebelled? Indeed, was it not all who came out of Egypt, led by Moses?
Mark 1:35-44
Preaching in Galilee
35 Now in the morning, having risen a long while before daylight, He went out and departed to a solitary place; and there He prayed. 36 And Simon and those who were with Him searched for Him. 37 When they found Him, they said to Him, "Everyone is looking for You."
38 But He said to them, "Let us go into the next towns, that I may preach there also, because for this purpose I have come forth."
39 And He was preaching in their synagogues throughout all Galilee, and casting out demons.
Jesus Cleanses a Leper
40 Now a leper came to Him, imploring Him, kneeling down to Him and saying to Him, "If You are willing, You can make me clean."
41 Then Jesus, moved with compassion, stretched out His hand and touched him, and said to him, "I am willing; be cleansed." 42 As soon as He had spoken, immediately the leprosy left him, and he was cleansed. 43 And He strictly warned him and sent him away at once, 44 and said to him, "See that you say nothing to anyone; but go your way, show yourself to the priest, and offer for your cleansing those things which Moses commanded, as a testimony to them."