Put aside all resentment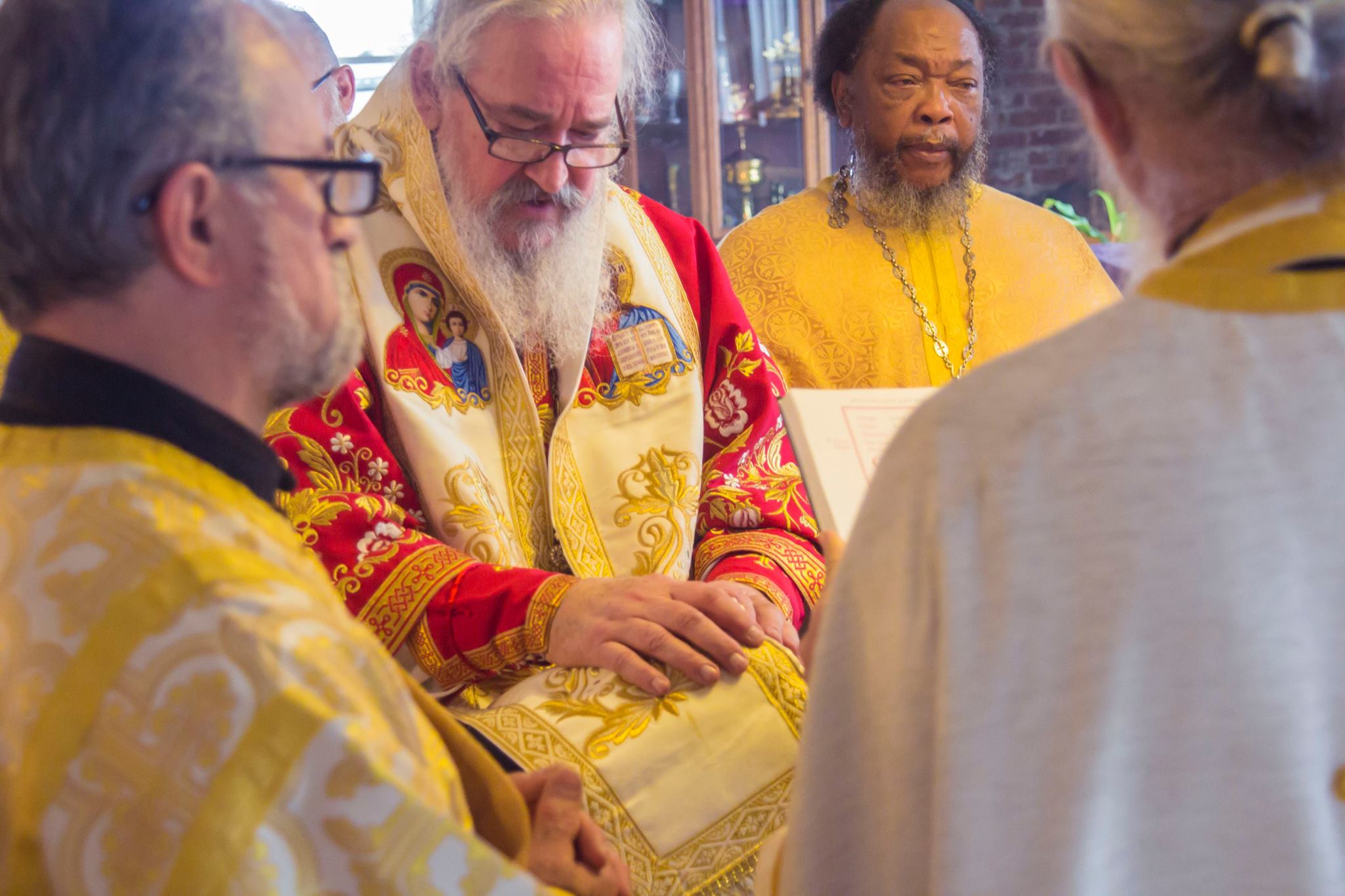 The decision to forgive another person a wrong done to us begins when we decide to let go of resentment and thoughts of revenge. To forgive someone does not mean that we forget what they did to us, for this may be impossible. The memory of the hurt might always remain with you, but when you decide to forgive the person who wronged you, the grip of resentment is put aside. When we forgive someone it is even possible the find yourself filled with compassion and empathy for the person, for the act of forgiveness opens the heart to God's grace.
When we forgive someone, we are not denying their responsibility for hurting or offending us, nor are we justifying their act. We can forgive them without approving or excusing their transgression against us. The act of forgiving another opens our heart to the peace that brings closure to hurt and pain, and opens us up to the love and peace that comes from living a life without resentment.
If we find ourselves struggling to forgive, it is a good reminder to recall those hurtful things we've done to others, and remember when we've been forgiven. It is especially good to recall how God has forgiven us, and call upon Him to give us the grace needed to put aside our resentment, and truly forgive the other person. Being quick to forgive, and putting aside all thoughts of revenge will open our heart to a joyful and peaceful life.
Finally, if we pray for those who've offended us, we open the door to all kinds of possibilities. When we ask God to help the person whose been unkind and hurtful, our own hearts receive healing, for when we've forgiven others, grace abounds.
"Don't repay evil for evil. Don't retaliate when people say unkind things about you. Instead, pay them back with a blessing. That is what God wants you to do, and he will bless you for it." (1 Peter 3:9)
Love in Christ,
Abbot Tryphon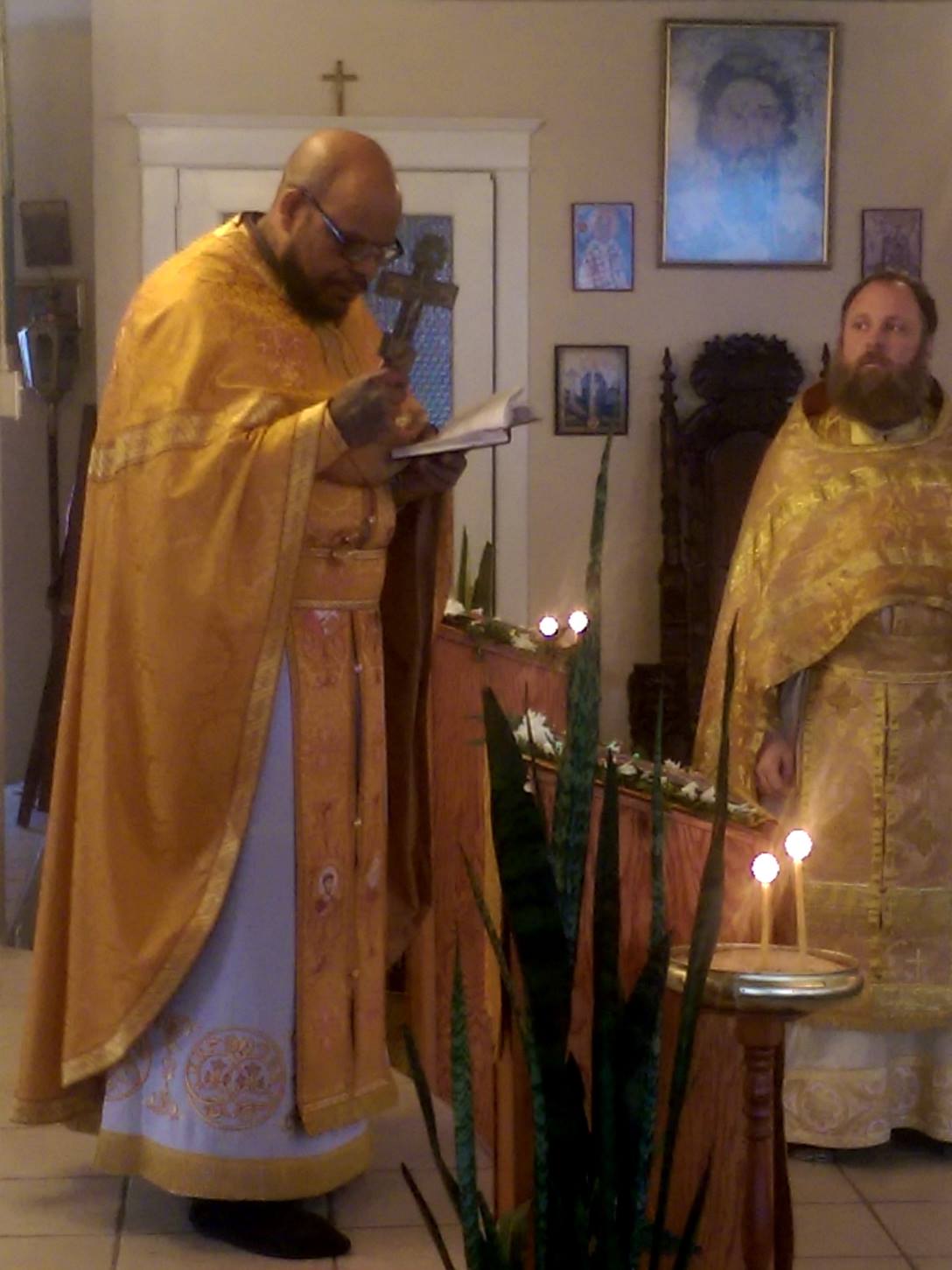 Photos: My friend Father Turbo Qualls, of Saint Mary of Egypt Serbian Orthodox Church in  Kansas City, MO. was ordained into the sacred priesthood by Bishop Sava  I particularly love the photo of Bishop Sava kissing Matushka Juliana on the head, following Father Turbo's first celebration of the Divine Liturgy. Axios, Axios, Axios, dear Father Turbo!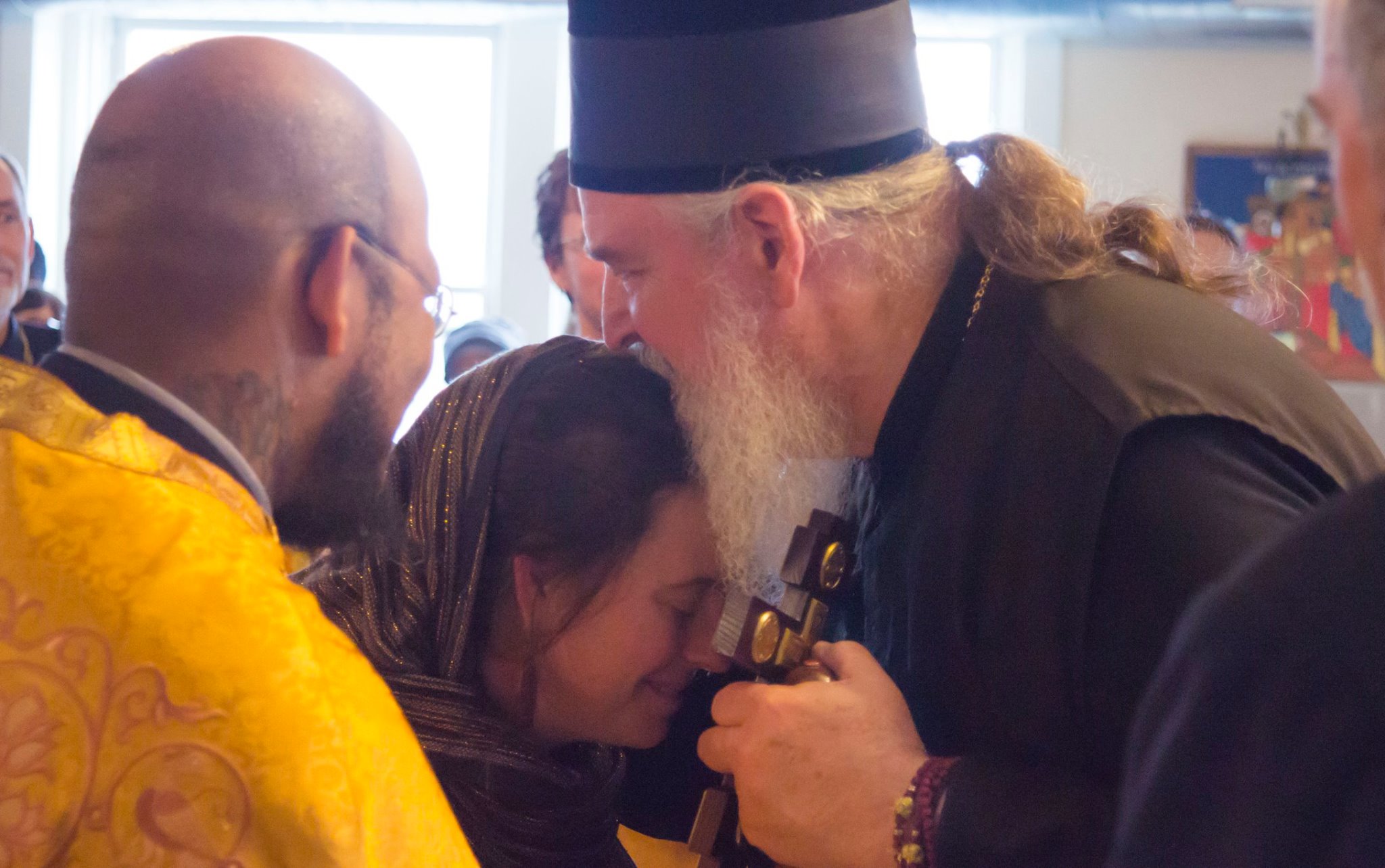 Sunday March 4, 2018 / February 19, 2018
Second Sunday of the Great Lent. Tone six.
Great Lent. Food with Oil
St. Gregory Palamas the Archbishop of Thessalonica (movable holiday on the 2nd Sunday of the Great Lent).
Synaxis of all Venerable Fathers of the Kiev Caves (movable holiday on the 2nd Sunday of the Great Lent).
Apostles Archippus and Philemon of the Seventy, and Martyr Apphia (1st c.).
St. Theodore of Sanaxar Monastery (1791).
New Martyr Demetrius(1942).
Martyrs Maximus, Theodotus, Hesychius, and Asclepiodotus of Adrianopolis (305-311).
Venerables Eugene and Macarius, presbyters, confessors at Antioch (363).
Venerable Dositheus of Palestine (6th c.), disciple of St. Abba Dorotheus.
Venerable Rabulas of Samosata (530).
Venerable Conon, abbot in Palestine (555).
New Hieromartyr Nicetas of Epirus (1809).
Venerable Philothea, nun-martyr, of Athens (1589) (Greek).
St. Mesrop the Translator of Armenia (439).
The Scripture Readings
Luke 24:36-53
Jesus Appears to His Disciples
36 Now as they said these things, Jesus Himself stood in the midst of them, and said to them, "Peace to you." 37 But they were terrified and frightened, and supposed they had seen a spirit. 38 And He said to them, "Why are you troubled? And why do doubts arise in your hearts? 39 Behold My hands and My feet, that it is I Myself. Handle Me and see, for a spirit does not have flesh and bones as you see I have."
40 When He had said this, He showed them His hands and His feet. 41 But while they still did not believe for joy, and marveled, He said to them, "Have you any food here?" 42 So they gave Him a piece of a broiled fish and some honeycomb. 43 And He took it and ate in their presence.
The Scriptures Opened
44 Then He said to them, "These are the words which I spoke to you while I was still with you, that all things must be fulfilled which were written in the Law of Moses and the Prophets and the Psalms concerning Me." 45 And He opened their understanding, that they might comprehend the Scriptures.
46 Then He said to them, "Thus it is written, and thus it was necessary for the Christ to suffer and to rise from the dead the third day,47 and that repentance and remission of sins should be preached in His name to all nations, beginning at Jerusalem. 48 And you are witnesses of these things. 49 Behold, I send the Promise of My Father upon you; but tarry in the city of Jerusalem until you are endued with power from on high."
The Ascension
50 And He led them out as far as Bethany, and He lifted up His hands and blessed them. 51 Now it came to pass, while He blessed them, that He was parted from them and carried up into heaven. 52 And they worshiped Him, and returned to Jerusalem with great joy, 53 and were continually in the temple praising and blessing God. Amen.
Hebrews 1:10-2:3
10 And:
"You, Lord, in the beginning laid the foundation of the earth,
And the heavens are the work of Your hands.
11 They will perish, but You remain;
And they will all grow old like a garment;
12 Like a cloak You will fold them up,
And they will be changed.
But You are the same,
And Your years will not fail."
13 But to which of the angels has He ever said:
"Sit at My right hand,
Till I make Your enemies Your footstool"?
14 Are they not all ministering spirits sent forth to minister for those who will inherit salvation?
Do Not Neglect Salvation
2 Therefore we must give the more earnest heed to the things we have heard, lest we drift away. 2 For if the word spoken through angels proved steadfast, and every transgression and disobedience received a just reward, 3 how shall we escape if we neglect so great a salvation, which at the first began to be spoken by the Lord, and was confirmed to us by those who heard Him,
Mark 2:1-12
Jesus Forgives and Heals a Paralytic
2 And again He entered Capernaum after some days, and it was heard that He was in the house. 2 Immediately many gathered together, so that there was no longer room to receive them, not even near the door. And He preached the word to them. 3 Then they came to Him, bringing a paralytic who was carried by four men. 4 And when they could not come near Him because of the crowd, they uncovered the roof where He was. So when they had broken through, they let down the bed on which the paralytic was lying.
5 When Jesus saw their faith, He said to the paralytic, "Son, your sins are forgiven you."
6 And some of the scribes were sitting there and reasoning in their hearts, 7 "Why does this Man speak blasphemies like this? Who can forgive sins but God alone?"
8 But immediately, when Jesus perceived in His spirit that they reasoned thus within themselves, He said to them, "Why do you reason about these things in your hearts? 9 Which is easier, to say to the paralytic, 'Your sins are forgiven you,' or to say, 'Arise, take up your bed and walk'? 10 But that you may know that the Son of Man has power on earth to forgive sins"—He said to the paralytic, 11 "I say to you, arise, take up your bed, and go to your house." 12 Immediately he arose, took up the bed, and went out in the presence of them all, so that all were amazed and glorified God, saying, "We never saw anything like this!"