Our annual International Conference of Police Chaplains seminar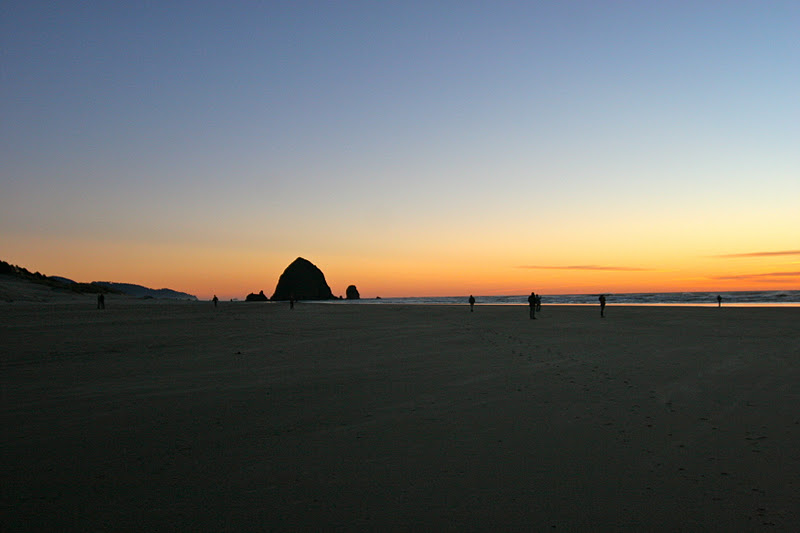 As we are about to begin this year's Northwest Regional Seminar of the International Conference of Police Chaplains, we've all marveled at the beauty that surrounds us. The location of the conference center is Cannon Beach, Oregon. The main building sits right on the beach, with the mouth of Ecola Creek running between the Pacific Ocean and the main building. My room on the third floor looks right out on the beach!
I've spent a few hours exploring the beach, and now would like to share the photos I took.
****************************
A monastic serving as a police and fire chaplain
It has been a great blessing for me to have been serving as a police and fire chaplain for the past sixteen years. My interest in chaplaincy began when I was asked by a number of inmates to serve as their Orthodox chaplain in one of the state's prisons. Spending one full day a month in two of the prisons in Monroe, WA., I managed to make a number of friends among the guards. Because such open friendships could be dangerous, should inmates see the chaplain as a friend of the enemy, I had to keep my contact with guards to a minimum. After eight years of serving the spiritual needs of inmates, I decided that I wanted to serve those in law enforcement and fire service.
Vashon Island's Fire Department had not had their own chaplain in some thirty years. When you live on an island that is accessible only by ferry, there were many occasions where a chaplain was needed, but none was available, especially in the dead of night when the boats were not running. Following a number of tragic events on the island, I finally offered my services and went through a formal week long training at the Washington State Criminal Justice Center where all police are trained for the entire state, and became a certified chaplain.
Hundreds of hours of additional training, and membership in the Federation of Fire Chaplains and the International Conference of Police Chaplains, prepared me for priestly service to the whole of this island community in ways that I would never have imagined.
In an age of increasing lawlessness, it is a huge blessing for me to have been called to serve men and women who selflessly place their lives on the line for the rest of us, each and every day. I've ridden with medics who've saved lives right in front of my eyes. I've been on board fire trucks, witnessing firefighters risk their lives to save the homes of fellow islanders. I've also witnessed sheriff deputies give comfort to the widow of a murder victim, and I've made more death notifications to families than I like to remember.
I am grateful to God for the many friendships I've formed with deputies and fire fighters over these past sixteen years. I've shed tears at the funerals of too many officers and firefighters. I pray daily for the safety and well being of those who serve our communities so gallantly, and ask my readers to unite their prayers with mine.
With love in Christ,
Abbot Tryphon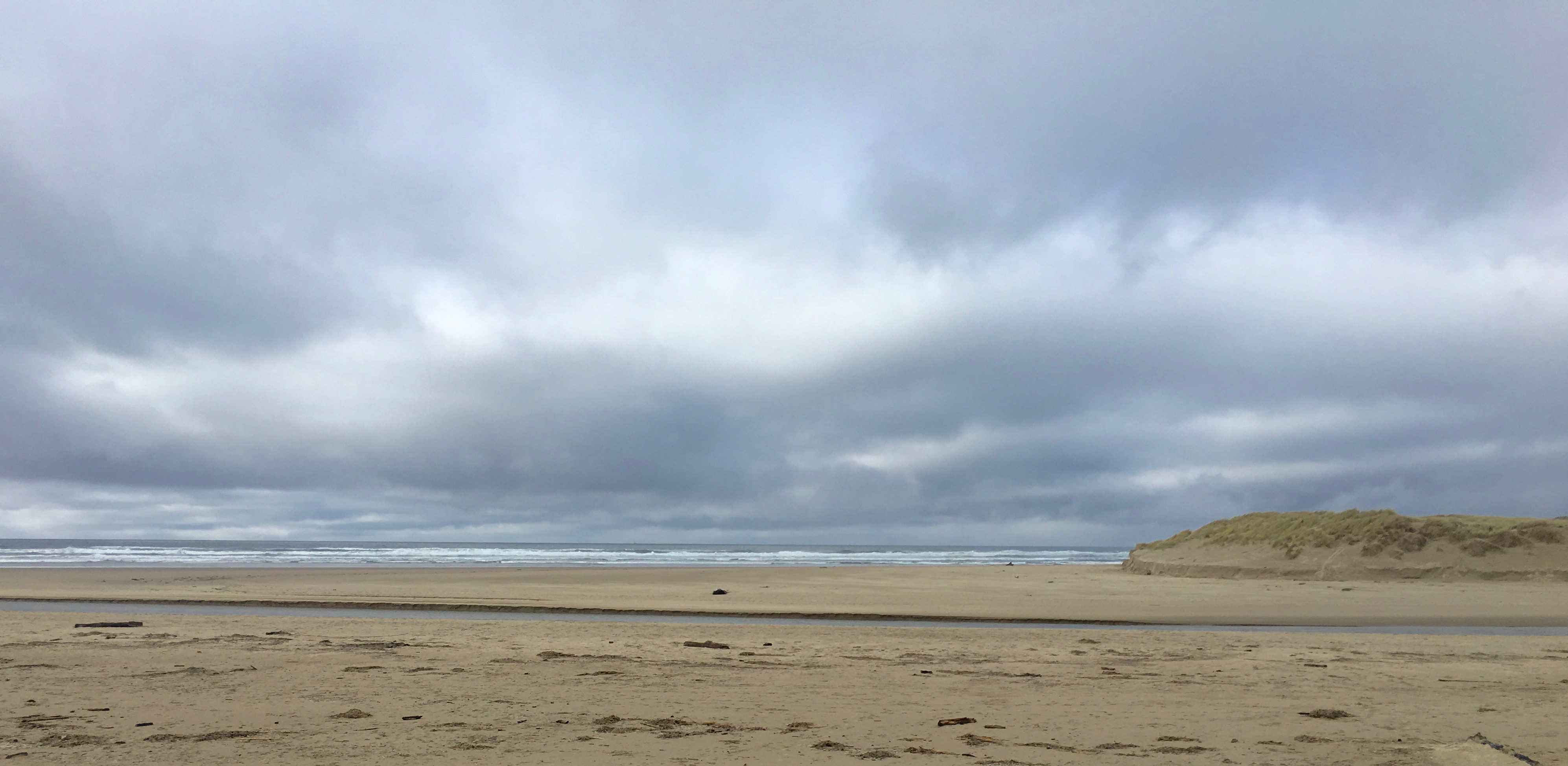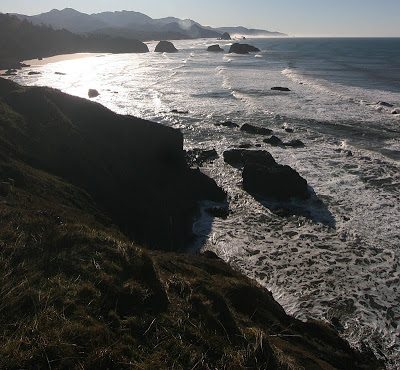 Tuesday February 6, 2018 / January 24, 2018
Week of the Prodigal Son. Tone two.
Venerable Xenia of Rome and her two female slaves (5th c.).
St. Xenia of Petersburg, fool-for-Christ (18th c.).
Martyr Nicholas (1918).
St. Gerasimus, bishop of Perm (1441).
Martyr John of Kazan (1529).
Martyrs Babylas of Sicily and his two disciples Timothy and Agapius (3rd c.).
Venerable Macedonius, hermit of Syria (ca. 420).
Translation of the relics (632) of St. Anastasius the Persian (628).
Venerable Dionysius of Olympus and Mt. Athos (1541) (Greek).
St. Felician, bishop of Foligno in Italy (254).
St. Lupicinus of Lipidiaco (500) (Gaul).
St. Neophytus the Recluse of Cyprus (1214) (Greek).
Martyrs Hermogenes and Mamas (Greek).
Martyrs Paul, Pausirius, and Theodotian, of Egypt (3rd c.).
St. Philo, bishop of Carpasia in Cyprus (5th c.).
The PriestMartyr Philippikos the Presbyter and Martyress Barsima of Syria and his two brothers.
Venerable Zosimas, bishop of Babylon in Egypt (6th c.).
The Scripture Readings
Matthew 11:27-30
27 All things have been delivered to Me by My Father, and no one knows the Son except the Father. Nor does anyone know the Father except the Son, and the one to whom the Son wills to reveal Him. 28 Come to Me, all you who labor and are heavy laden, and I will give you rest. 29 Take My yoke upon you and learn from Me, for I am gentle and lowly in heart, and you will find rest for your souls.30 For My yoke is easy and My burden is light."
1 John 3:11-20
11 For this is the message that you heard from the beginning, that we should love one another, 12 not as Cain who was of the wicked one and murdered his brother. And why did he murder him? Because his works were evil and his brother's righteous.
13 Do not marvel, my brethren, if the world hates you. 14 We know that we have passed from death to life, because we love the brethren. He who does not love his brother abides in death. 15 Whoever hates his brother is a murderer, and you know that no murderer has eternal life abiding in him.
The Outworking of Love
16 By this we know love, because He laid down His life for us. And we also ought to lay down our lives for the brethren. 17 But whoever has this world's goods, and sees his brother in need, and shuts up his heart from him, how does the love of God abide in him?
18 My little children, let us not love in word or in tongue, but in deed and in truth. 19 And by this we know that we are of the truth, and shall assure our hearts before Him. 20 For if our heart condemns us, God is greater than our heart, and knows all things.
Mark 14:10-42
Judas Agrees to Betray Jesus
10 Then Judas Iscariot, one of the twelve, went to the chief priests to betray Him to them. 11 And when they heard it, they were glad, and promised to give him money. So he sought how he might conveniently betray Him.
Jesus Celebrates the Passover with His Disciples
12 Now on the first day of Unleavened Bread, when they killed the Passover lamb, His disciples said to Him, "Where do You want us to go and prepare, that You may eat the Passover?"
13 And He sent out two of His disciples and said to them, "Go into the city, and a man will meet you carrying a pitcher of water; follow him. 14 Wherever he goes in, say to the master of the house, 'The Teacher says, "Where is the guest room in which I may eat the Passover with My disciples?"' 15 Then he will show you a large upper room, furnished and prepared; there make ready for us."
16 So His disciples went out, and came into the city, and found it just as He had said to them; and they prepared the Passover.
17 In the evening He came with the twelve. 18 Now as they sat and ate, Jesus said, "Assuredly, I say to you, one of you who eats with Me will betray Me."
19 And they began to be sorrowful, and to say to Him one by one, "Is it I?" And another said, "Is it I?"
20 He answered and said to them, "It is one of the twelve, who dips with Me in the dish. 21 The Son of Man indeed goes just as it is written of Him, but woe to that man by whom the Son of Man is betrayed! It would have been good for that man if he had never been born."
Jesus Institutes the Lord's Supper
22 And as they were eating, Jesus took bread, blessed and broke it, and gave it to them and said, "Take, eat; this is My body."
23 Then He took the cup, and when He had given thanks He gave it to them, and they all drank from it. 24 And He said to them, "This is My blood of the new[c] covenant, which is shed for many. 25 Assuredly, I say to you, I will no longer drink of the fruit of the vine until that day when I drink it new in the kingdom of God."
26 And when they had sung a hymn, they went out to the Mount of Olives.
Jesus Predicts Peter's Denial
27 Then Jesus said to them, "All of you will be made to stumble because of Me this night, for it is written:
'I will strike the Shepherd,
And the sheep will be scattered.'
28 "But after I have been raised, I will go before you to Galilee."
29 Peter said to Him, "Even if all are made to stumble, yet I will not be."
30 Jesus said to him, "Assuredly, I say to you that today, even this night, before the rooster crows twice, you will deny Me three times."
31 But he spoke more vehemently, "If I have to die with You, I will not deny You!"
And they all said likewise.
The Prayer in the Garden
32 Then they came to a place which was named Gethsemane; and He said to His disciples, "Sit here while I pray." 33 And He took Peter, James, and John with Him, and He began to be troubled and deeply distressed. 34 Then He said to them, "My soul is exceedingly sorrowful, even to death. Stay here and watch."
35 He went a little farther, and fell on the ground, and prayed that if it were possible, the hour might pass from Him. 36 And He said, "Abba, Father, all things are possible for You. Take this cup away from Me; nevertheless, not what I will, but what You will."
37 Then He came and found them sleeping, and said to Peter, "Simon, are you sleeping? Could you not watch one hour? 38 Watch and pray, lest you enter into temptation. The spirit indeed is willing, but the flesh is weak."
39 Again He went away and prayed, and spoke the same words. 40 And when He returned, He found them asleep again, for their eyes were heavy; and they did not know what to answer Him.
41 Then He came the third time and said to them, "Are you still sleeping and resting? It is enough! The hour has come; behold, the Son of Man is being betrayed into the hands of sinners. 42 Rise, let us be going. See, My betrayer is at hand."