The revived and thriving Moscow Patriarchate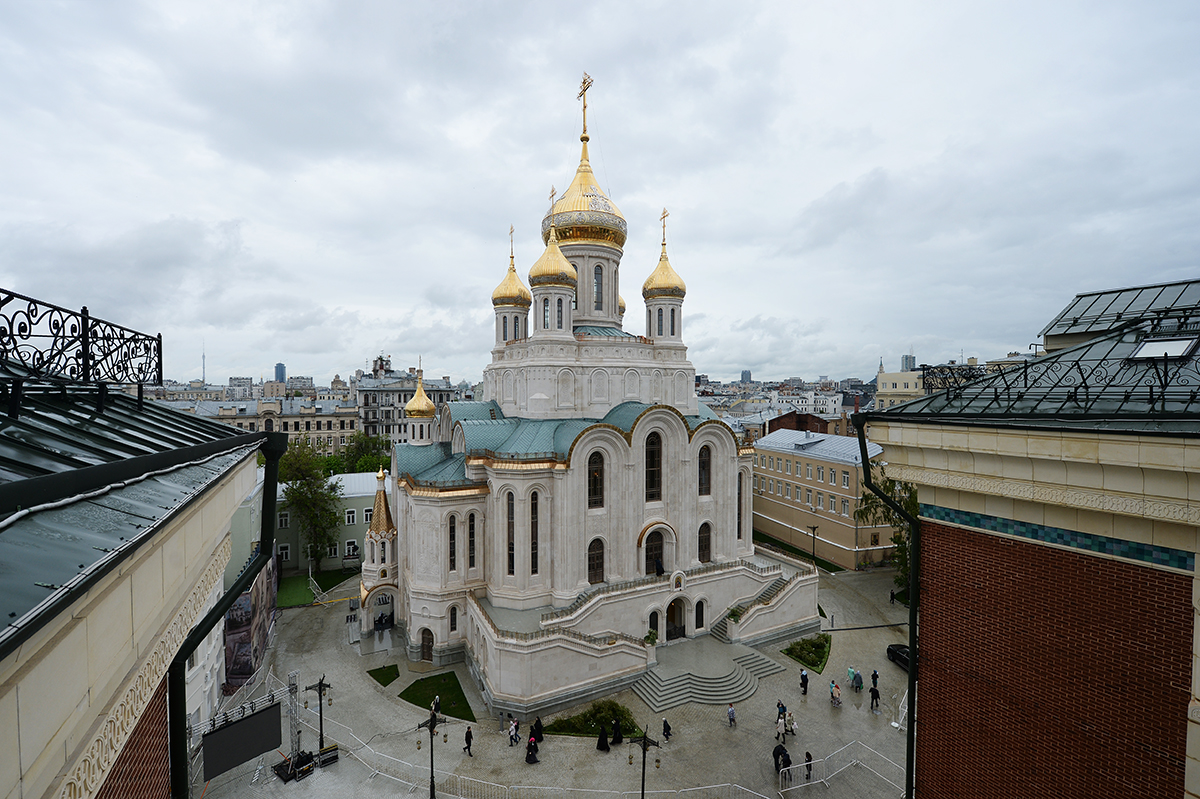 Sometimes in our media in the west, we find Russia portrayed in a less than friendly light, almost as if we were still in the dark days of the Cold War and the Nuclear Arms Race.
But the Soviet regime has fallen. And it's iron grip of persecution against religion and against the Orthodox Church in particular have been loosed.
We in America and Western Europe are becoming increasingly post-Christian and as our values and policies toward so many things — that were once solidly grounded in our Christian past — have morphed to become ever more an expression of a selfish culture that cannot see beyond the fleeting pleasures of this temporal life.
Our morals suffer, our families are falling apart, and abortion, international warfare, and the love of money have reached levels never before seen by our forebears.
Amidst this, it is refreshing to see a proliferation of the Orthodox Faith in Russia among a people who have "been there" "done that" with secularism, atheism, and fanatical faith in science and political systems.
While our churches are closing, and being sold off (6 here on our island have disappeared, with one razed to the ground, four converted into homes and one into a museum!), Russia is making a herculean effort and spending a fortune in its effort to reopen churches and monasteries and raise up new churches and cathedrals.
The "Program for the Construction of Orthodox Churches of Moscow," also known as the "200 Program," is an example of this in Russia's capital and largest city.
According to  Interfax-Religion, State Duma Deputy Vladimir Resin announced that 62 church complexes were built in the capital over the past eight years. Twenty-four churches were opened in Moscow, in 2017 alone! Another 31 are currently being built as part of the program and 4 outside of the program, and another 31 are in the design phase.
The main objective of the program is to build enough new churches throughout the capital so that there is always one within walking distance in the residential areas.
How many of us can say there is a church within walking distance of where we live, let alone an Orthodox church? And yet it was once this way in our country. Certainly times have changed and we are a much more mobile country with our cars and rapid transit, but still, it is a sad commentary on our homeland to see secularism accomplishing slowly but surely what Marxism accomplished so rapidly by force.
The 200 Program has been actively underway since 2011, with a plan of building 200 churches. The program continues to run entirely on the donations of citizens and organizations. A foundation established for collecting funds is co-chaired by Moscow Mayor Sergei Sobyanin and His Holiness Patriarch Kirill of Moscow and All Russia. The recent the economic crisis has not shaken the steady raising of funds.
According to the program's updated plans, churches are being built to accommodate up to 500 worshipers, each.
Metropolitan Hilarion (Alfeyev) also recently reported that more than 30,000 churches have been built over the past 30 years throughout the entire canonical territory of the Russian Orthodox Church, bringing the total to about 40,000 churches. This is a phenomenal rate of growth, considering the sheer number of churches that were destroyed by the communists, during the Soviet period.
The program's largest church, The Church of the Meeting of the Lord, able to accommodate 1,000 worshipers was recently opened, as was Moscow's first church named in honor of the Tsar Nicholas II and his martyred family.
Things in Russia might not be as deep and dark and evil as our media would like us to believe. Politicians always need an enemy in order to rally people behind them. And in times of peace? Well, they sometimes create an "enemy" out of a country that means us no harm.
Sure secularism persists there as it does here. Abortion statistics in Russia are appalling as they are in Greece. Still, Russia appears to be a country where Christians are truly making an effort to impact the world around them and to make churches available. One wonders if perhaps America, Western Europe, and Scandinavia, are fast approaching the same fate as the former Soviet Union.
With love in Christ,
Abbot Tryphon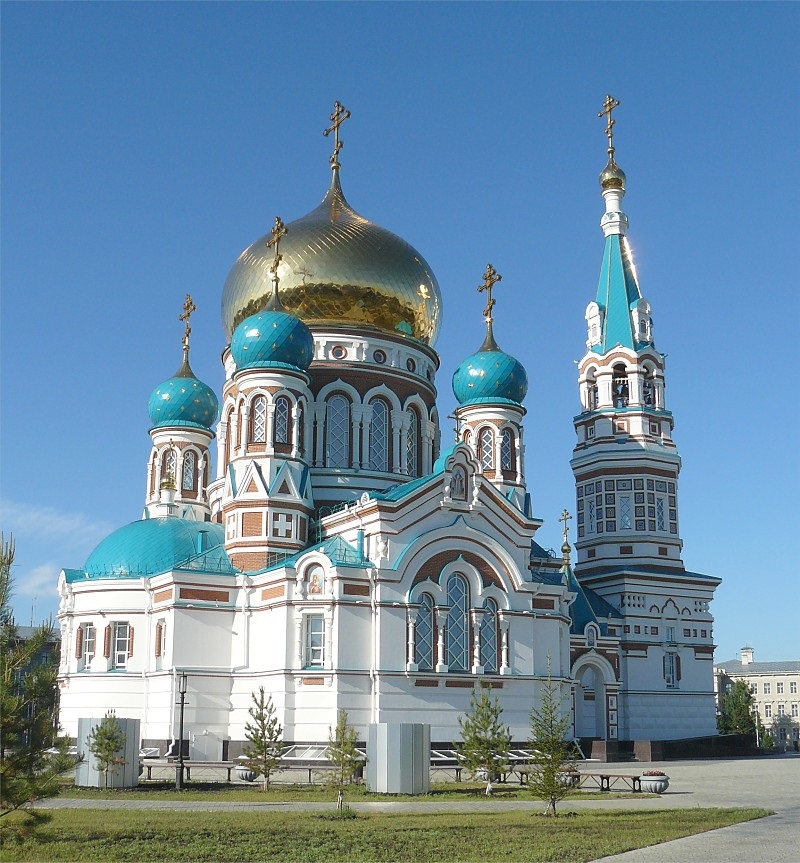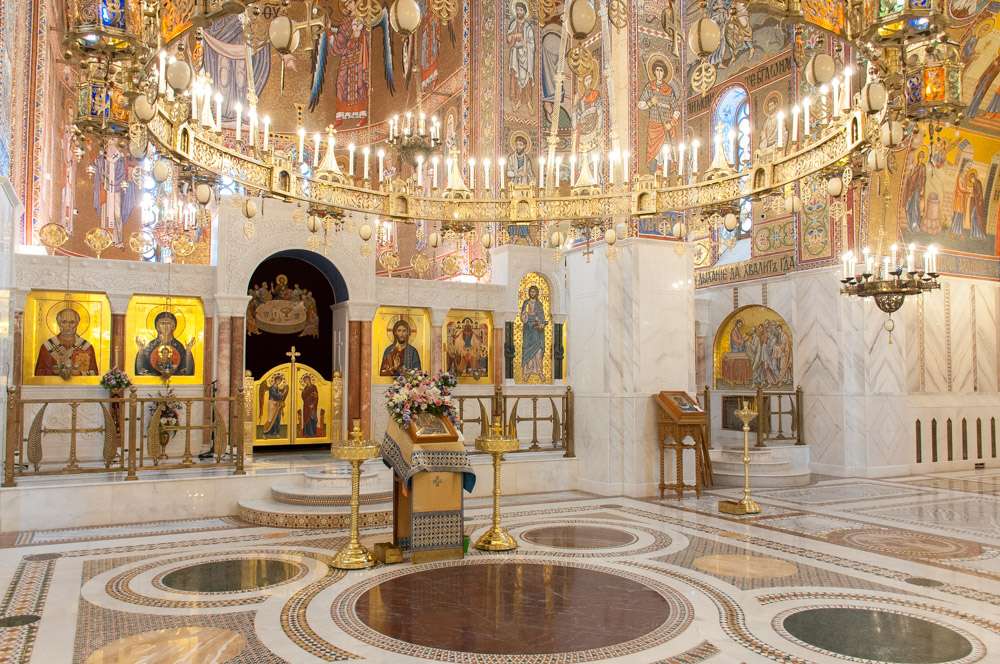 Saturday February 3, 2018 / January 21, 2018
Week of the Publican and the Pharisee. Tone one.
Fast-free Week. Fast-free
Venerable Maximus the Confessor (662).
Martyr Neophytus of Nicaea (305).
Martyrs Eugene, Candidus, Valerian, and Aquila at Trebizond (303).
Venerable Maximus the Greek of Russia (1556).
New Hieromartyr Elias priest (1938).
Virgin-martyr Agnes of Rome (304).
Martyr Anastasius, disciple of St. Maximus the Confessor (662).
Wonderworking Icon of the Most Holy Theotokos of Paramythia(Vatopedi, Mt. Athos).
Icons of the Most Holy Theotokos "Stabbed" ("Zaklannaya") and "Xenophite Hodegetria".
Venerable Neophytes of Vatopedi on Mt Athos (Greek).
St. Zosimas, bishop of Syracuse (662).
Synaxis of the Church of Holy Peace by the Sea in Constantinople.
St. Timon, monk of Nadeyev and Kostroma (1840).
The Scripture Readings
Matthew 11:27-30
27 All things have been delivered to Me by My Father, and no one knows the Son except the Father. Nor does anyone know the Father except the Son, and the one to whom the Son wills to reveal Him. 28 Come to Me, all you who labor and are heavy laden, and I will give you rest. 29 Take My yoke upon you and learn from Me, for I am gentle and lowly in heart, and you will find rest for your souls.30 For My yoke is easy and My burden is light."
2 Timothy 3:1-9
Perilous Times and Perilous Men
3 But know this, that in the last days perilous times will come: 2 For men will be lovers of themselves, lovers of money, boasters, proud, blasphemers, disobedient to parents, unthankful, unholy, 3 unloving, unforgiving, slanderers, without self-control, brutal, despisers of good, 4 traitors, headstrong, haughty, lovers of pleasure rather than lovers of God, 5 having a form of godliness but denying its power. And from such people turn away! 6 For of this sort are those who creep into households and make captives of gullible women loaded down with sins, led away by various lusts, 7 always learning and never able to come to the knowledge of the truth. 8 Now as Jannes and Jambres resisted Moses, so do these also resist the truth: men of corrupt minds, disapproved concerning the faith; 9 but they will progress no further, for their folly will be manifest to all, as theirs also was.
Luke 20:46-21:4
46 "Beware of the scribes, who desire to go around in long robes, love greetings in the marketplaces, the best seats in the synagogues, and the best places at feasts, 47 who devour widows' houses, and for a pretense make long prayers. These will receive greater condemnation."
The Widow's Two Mites
21 And He looked up and saw the rich putting their gifts into the treasury, 2 and He saw also a certain poor widow putting in two mites. 3 So He said, "Truly I say to you that this poor widow has put in more than all; 4 for all these out of their abundance have put in offerings for God, but she out of her poverty put in all the livelihood that she had."