Humankind is a microcosm of the universe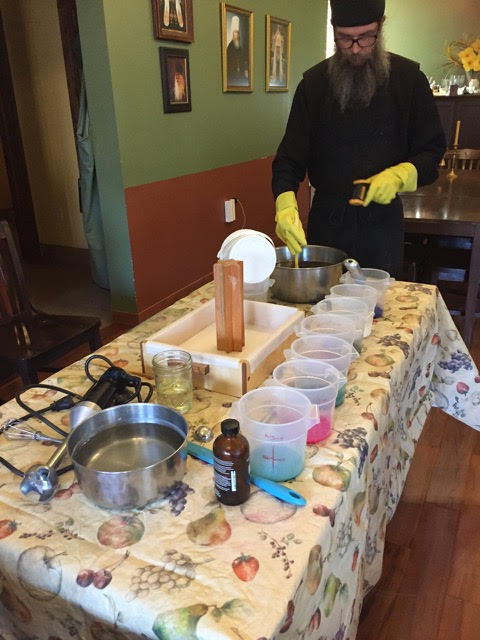 God is the Creator of the whole cosmos, and ordered his creation with its own integrity, and as a positive reality. Creation is the good work of the good God (Gen. 1), made for the blessed existence of humanity. According to the Cappadocian Fathers, God first created the world and made it like a palace, and then led humanity into it. The genesis of the cosmos is a mystery for the human mind, a genesis produced by the Word of God.
The world is a revelation of God (Rom. 1:19-20), and when its intelligent inhabitants (we humans) see it as cosmos, we come to learn about the Divine Wisdom and the Divine Energies that is God. The cosmos is a coherent whole, a created synthesis, because all its elements are united and interrelated in time and space.
It has been said that humans are a microcosm of the whole universe because we have within ourselves the entire material world, and with it the noetic powers of the cosmos. Created as we were for immortality, it is our fallen nature that has separated us from that which God had intended. When we avail ourselves to the transformational healing that comes with repentance, we will see the Kingdom of God, which is within.
Love in Christ,
Abbot Tryphon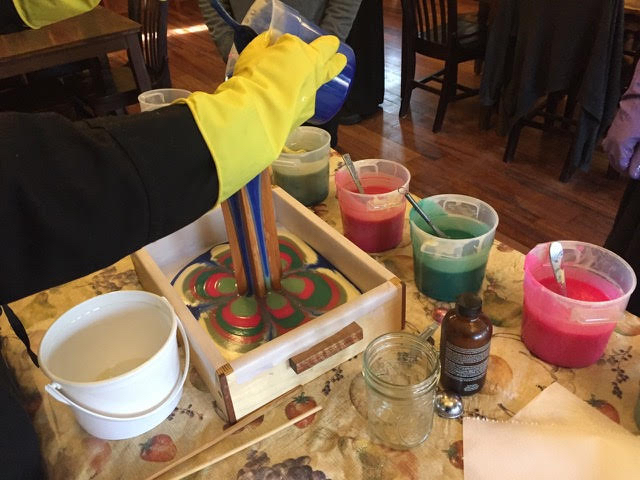 Photos: Our monastery is now producing a line of hand-made artisanal soaps, which can be ordered through our website.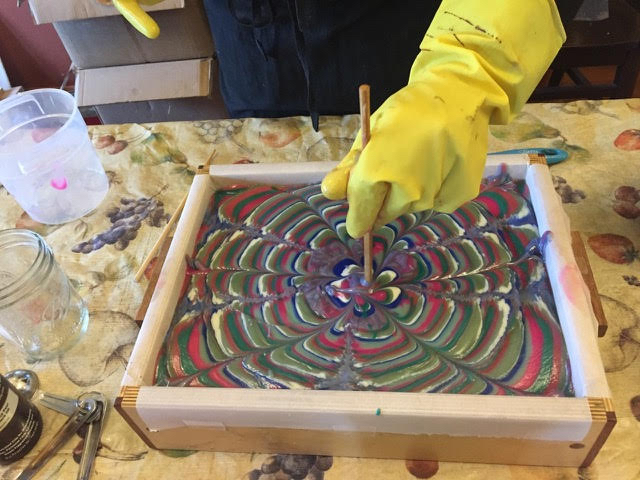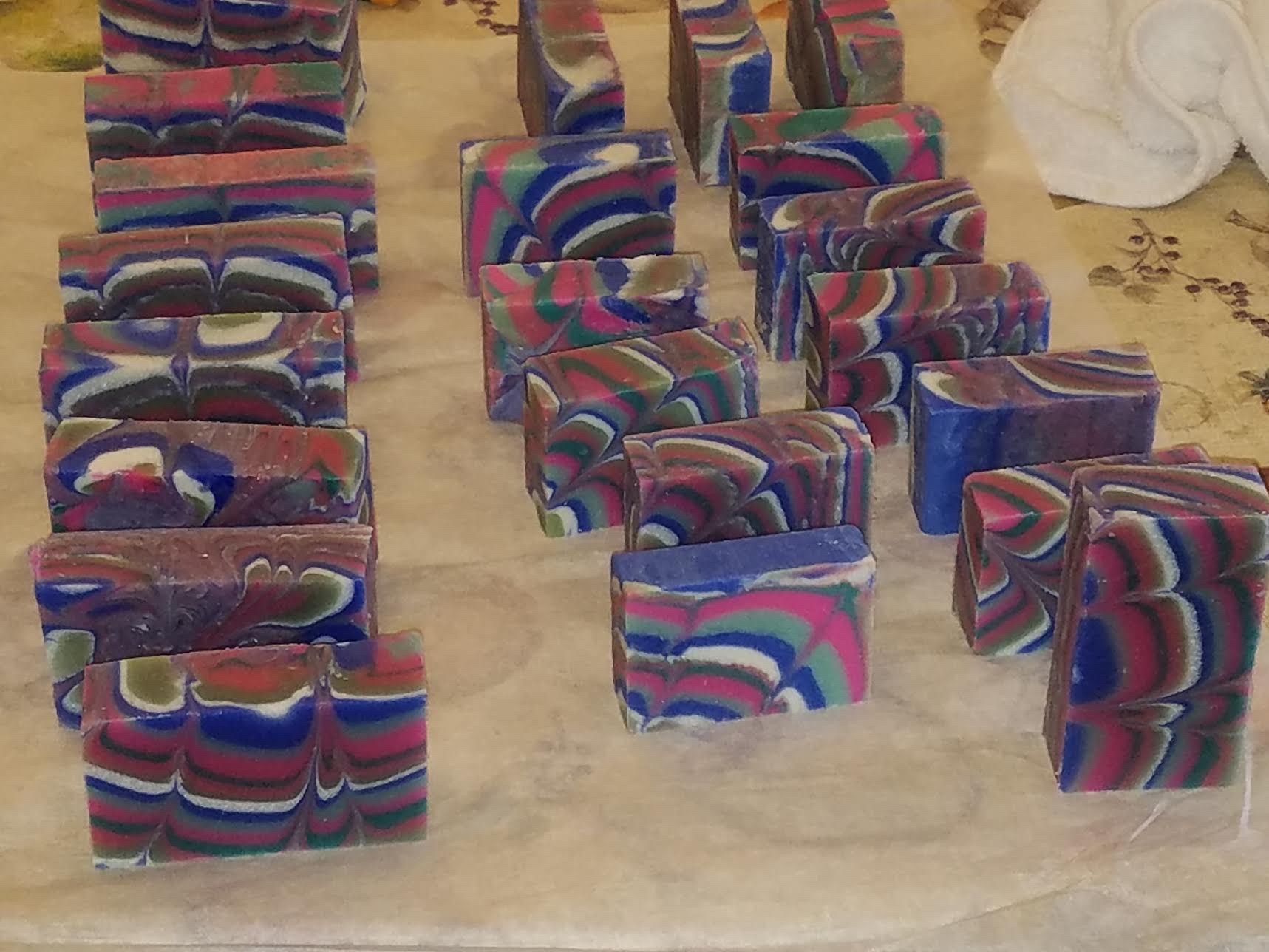 Friday February 16, 2018 / February 3, 2018
Week of the Last Judgment. Tone three.
Maslenitsa. Meat is excluded
Holy and Righteous Symeon the God-receiver and Anna the Prophetess (1st c.).
St. Nicholas, enlightener of Japan (1912).
New Hieromartyr John, Timothy, Adrian priests and Martyrs Vladimir, Michael (1938).
St. Romanus, prince of Uglich (1285).
St. Symeon, first bishop of Tver and Polotsk (1289).
Prophet Azarias (10th c.B.C.).
Martyrs Papias, Diodorus, and Claudianus at Perge in Pamphylia (250).
Martyrs Adrian and Eubulus, at Caesarea in Cappadocia (310).
Martyr Blaise of Caesarea in Cappadocia (3rd c.).
St. Ansgar, bishop of Hamburg, enlightener of Denmark and Sweden (865).
St. Laurence of Canterbury, bishop (619) (Celtic & British).
Venerable Werburga of Chester, abbess (700) (Celtic & British).
St. Ia, virgin of St. Ives.
St. James, archbishop of Serbia (1292) (Serbia).
Martyr Paul the Syrian, who suffered under Diocletian (4th c.).
St. Sviatoslav-Gabriel and his son St. Dimitry of Yuriev (1253).
St. Sabbas of Ioannina (15th c.).
St. Ignatius of Mariupol in Crimea, metropolitan of Gothia and Kafa (1786).
Greek New Martyrs Stamatius and John, brothers, and Nicholas their companion, in Chios (1822).
The Scripture Readings
Zechariah 8:7-17
7 "Thus says the Lord of hosts:
'Behold, I will save My people from the land of the east
And from the land of the west;
8 I will bring them back,
And they shall dwell in the midst of Jerusalem.
They shall be My people
And I will be their God,
In truth and righteousness.'
9 "Thus says the Lord of hosts:
'Let your hands be strong,
You who have been hearing in these days
These words by the mouth of the prophets,
Who spoke in the day the foundation was laid
For the house of the Lord of hosts,
That the temple might be built.
10 For before these days
There were no wages for man nor any hire for beast;
There was no peace from the enemy for whoever went out or came in;
For I set all men, everyone, against his neighbor.
11 But now I will not treat the remnant of this people as in the former days,' says the Lord of hosts.
12 'For the seed shall be prosperous,
The vine shall give its fruit,
The ground shall give her increase,
And the heavens shall give their dew—
I will cause the remnant of this people
To possess all these.
13 And it shall come to pass
That just as you were a curse among the nations,
O house of Judah and house of Israel,
So I will save you, and you shall be a blessing.
Do not fear,
Let your hands be strong.'
14 "For thus says the Lord of hosts:
'Just as I determined to punish you
When your fathers provoked Me to wrath,'
Says the Lord of hosts,
'And I would not relent,
15 So again in these days
I am determined to do good
To Jerusalem and to the house of Judah.
Do not fear.
16 These are the things you shall do:
Speak each man the truth to his neighbor;
Give judgment in your gates for truth, justice, and peace;
17 Let none of you think evil in your heart against your neighbor;
And do not love a false oath.
Zechariah 8:19-23
19 "Thus says the Lord of hosts:
'The fast of the fourth month,
The fast of the fifth,
The fast of the seventh,
And the fast of the tenth,
Shall be joy and gladness and cheerful feasts
For the house of Judah.
Therefore love truth and peace.'
20 "Thus says the Lord of hosts:
'Peoples shall yet come,
Inhabitants of many cities;
21 The inhabitants of one city shall go to another, saying,
"Let us continue to go and pray before the Lord,
And seek the Lord of hosts.
I myself will go also."
22 Yes, many peoples and strong nations
Shall come to seek the Lord of hosts in Jerusalem,
And to pray before the Lord.'
23 "Thus says the Lord of hosts: 'In those days ten men from every language of the nations shall grasp the sleeve of a Jewish man, saying, "Let us go with you, for we have heard that God is with you."'"