The Veneration of the Holy Virgin in the Ancient Church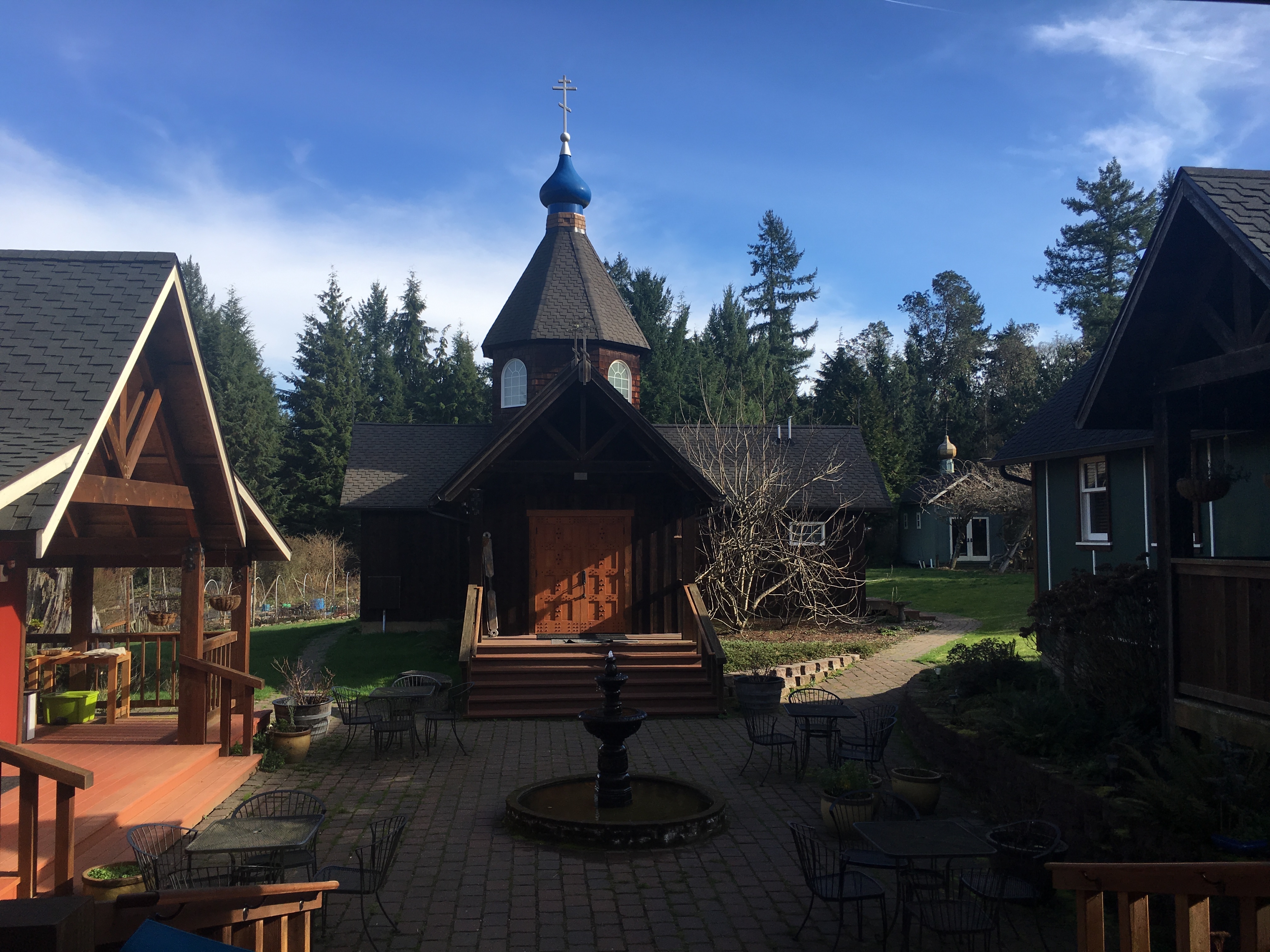 All the early reformers, including Luther and Calvin, believed Mary to be Ever Virgin. The practice at the time was to refer to all cousins as siblings, and none of the early Christians believed Mary had born any children other than Jesus. The veneration of the Virgin did not begin with Rome, but began in the Early Church.
The designation of Mary as Theotokos can be found on an Egyptian papyrus fragments from the year 250 A.D., proving it was not an invention of the fifth century. The problem with many of our protestant brethren is that everyone becomes the authority, and the memory of the teachings and practices of the Early Church are forgotten, replaced with the mess that followed with individual interpretation of the Scriptures.
When we do not have Holy Tradition and Holy Scripture held side by side in importance, we go astray. The key to Orthodoxy's claim to being the Ancient Apostolic Church preserved in all her purity, can be seen in her insistence that Holy Tradition has kept her way of worship, and her dogma, unchanged. No need for change, for the Church knows the truth of the words, "the faith which was once delivered unto the saints (Jude 1:3)".
The ancient practice for the veneration of the Holy Virgin can clearly be seen in the prayer found in Egyptian papyrus fragments from the year 250:
Under your
mercy
we take refuge
Mother of God;
may our petitions
not be abandoned
into temptation,
but from danger
deliver us,
only pure
& blessed.
It is liberating to discover we need not search the Bible to understand the meaning of the Word of God for ourselves. There is no need to reinvent Christianity for this modern age, in a feeble attempt to make Christianity relevant. We can even avoid the prideful arrogance of thinking we can decipher the meaning of the Bible, for we need only look to the Church for the truth that has been preserved from the very beginning. We can say with certainty that we keep to the faith of our fathers. The veneration of the Holy Virgin Mary is but one example of our connection, unbroken, with the Early Apostolic Church.
With love in Christ,
Abbot Tryphon
Photo: A beautiful sunny day at the Monastery.
Sunday February 11, 2018 / January 29, 2018
Sunday of the Last Judgment (Meatfare). Tone three.
Synaxis of All Saints of Perm Metropolia (movable holiday on the Sunday after January 29th).
Translation of the relics of Hieromartyr Ignatius the God-bearer, bishop of Antioch (107).
New Hieromartyrs John and Leontius priests, Constantine deacon and with them 5 Martyrs (1920).
St. Laurence, recluse of the Kiev Caves and bishop of Turov (1194).
Sts. Gerasimus (1441), Pitirim (1455), and Jonah (1470), bishops of Perm.
Synaxis of All Saints of Komi.
Martyrs Romanus, James, Philotheus, Hyperechius, Abibus, Julian and Paregorius at Samosata (297)
Martyrs Silvanus, bishop of Emesa, Luke the Deacon, and Mocius(Mucius) the Reader (312).
Synaxis of All Saints of Yekaterinburg.
New Martyr Demetrius of Chios (1802) (Greek).
Venerable Aphrahates of Persia, monk (370).
St. Barsimaeus the Confessor, bishop of Edessa (2nd c.).
Martyrs Sarbelus and his sister Bebaia of Edessa (115) (Greek).
Venerable Sulpicius Severus, disciple of St. Martin of Tours (406) (Gaul).
Venerable Gildas the Wise, abbot of Rhuys, Brittany (ca. 570) (Celtic & British).
St. Ashot Kuropalates of Tao-Klardjeti (829) (Georgia).
St. Ignatius, bishop of Smolensk (1210).
Venerable Andrew (Rublev) of Russia, iconographer (1430).
The Scripture Readings
Mark 16:9-20
Mary Magdalene Sees the Risen Lord
9 Now when He rose early on the first day of the week, He appeared first to Mary Magdalene, out of whom He had cast seven demons. 10 She went and told those who had been with Him, as they mourned and wept. 11 And when they heard that He was alive and had been seen by her, they did not believe.
Jesus Appears to Two Disciples
12 After that, He appeared in another form to two of them as they walked and went into the country. 13 And they went and told it to the rest, but they did not believe them either.
The Great Commission
14 Later He appeared to the eleven as they sat at the table; and He rebuked their unbelief and hardness of heart, because they did not believe those who had seen Him after He had risen. 15 And He said to them, "Go into all the world and preach the gospel to every creature. 16 He who believes and is baptized will be saved; but he who does not believe will be condemned. 17 And these signs will follow those who believe: In My name they will cast out demons; they will speak with new tongues; 18 they will take up serpents; and if they drink anything deadly, it will by no means hurt them; they will lay hands on the sick, and they will recover."
Christ Ascends to God's Right Hand
19 So then, after the Lord had spoken to them, He was received up into heaven, and sat down at the right hand of God. 20 And they went out and preached everywhere, the Lord working with them and confirming the word through the accompanying signs. Amen.
1 Corinthians 8:8-9:2
8 But food does not commend us to God; for neither if we eat are we the better, nor if we do not eat are we the worse.
9 But beware lest somehow this liberty of yours become a stumbling block to those who are weak. 10 For if anyone sees you who have knowledge eating in an idol's temple, will not the conscience of him who is weak be emboldened to eat those things offered to idols? 11 And because of your knowledge shall the weak brother perish, for whom Christ died? 12 But when you thus sin against the brethren, and wound their weak conscience, you sin against Christ. 13 Therefore, if food makes my brother stumble, I will never again eat meat, lest I make my brother stumble.
A Pattern of Self-Denial
9 Am I not an apostle? Am I not free? Have I not seen Jesus Christ our Lord? Are you not my work in the Lord? 2 If I am not an apostle to others, yet doubtless I am to you. For you are the seal of my apostleship in the Lord.
Matthew 25:31-46
The Son of Man Will Judge the Nations
31 "When the Son of Man comes in His glory, and all the holy angels with Him, then He will sit on the throne of His glory. 32 All the nations will be gathered before Him, and He will separate them one from another, as a shepherd divides his sheep from the goats.33 And He will set the sheep on His right hand, but the goats on the left. 34 Then the King will say to those on His right hand, 'Come, you blessed of My Father, inherit the kingdom prepared for you from the foundation of the world: 35 for I was hungry and you gave Me food; I was thirsty and you gave Me drink; I was a stranger and you took Me in; 36 I was naked and you clothed Me; I was sick and you visited Me; I was in prison and you came to Me.'
37 "Then the righteous will answer Him, saying, 'Lord, when did we see You hungry and feed You, or thirsty and give You drink?38 When did we see You a stranger and take You in, or naked and clothe You? 39 Or when did we see You sick, or in prison, and come to You?' 40 And the King will answer and say to them, 'Assuredly, I say to you, inasmuch as you did it to one of the least of these My brethren, you did it to Me.'
41 "Then He will also say to those on the left hand, 'Depart from Me, you cursed, into the everlasting fire prepared for the devil and his angels: 42 for I was hungry and you gave Me no food; I was thirsty and you gave Me no drink; 43 I was a stranger and you did not take Me in, naked and you did not clothe Me, sick and in prison and you did not visit Me.'
44 "Then they also will answer Him, saying, 'Lord, when did we see You hungry or thirsty or a stranger or naked or sick or in prison, and did not minister to You?' 45 Then He will answer them, saying, 'Assuredly, I say to you, inasmuch as you did not do it to one of the least of these, you did not do it to Me.' 46 And these will go away into everlasting punishment, but the righteous into eternal life."