Therapeutic Tradition of the Church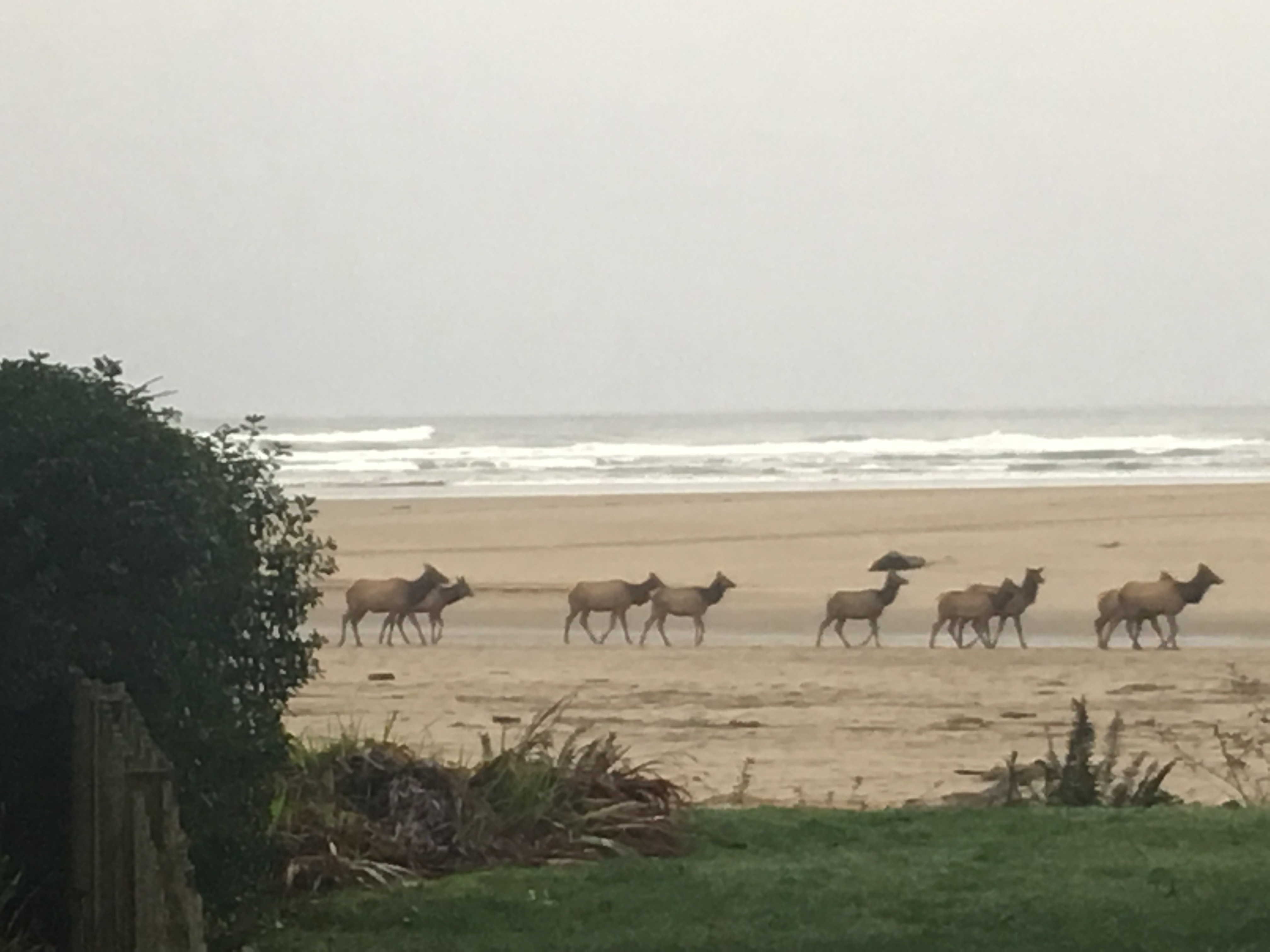 Most of us have been asked the question, "are you saved?", at least once in our life. Having it's origin in the protestant soteriology (doctrine of salvation), this question has clearly become part of our American cultural lexicon. The question is often asked by Evangelical Christians as a way of establishing whether we are fellow "born again" Christians, and therefore fellow believers.
Being able to answer in the affirmative clearly gives the "born again" Christian a sense of security. That one would believe a single moment that a declaration of Jesus Christ as one's savior guarantees eternal life, would be comforting. Yet for the Orthodox Christian, the question can be disconcerting, even awkward, for we would never presume to think of ourselves as "saved". We could say we are saved, being saved, and hope to be saved, but we would never be so presumptuous as to declare we are saved.
Like our evangelical friends, we Orthodox Christians understand Christ's death on the cross was accomplished for our salvation, and that salvation is a gift. We know that we are not saved by our works, and that we, "having been justified by faith (Romans 5:1)", are totally dependent on God's mercy for our salvation. Yet we have a parting of the ways when it comes to the theology of redemption.
As Orthodox Christians the moment we declare our faith in Christ, is the moment we begin our journey. The Holy Spirit imparts the gift of grace, and we begin to participate in the divine energies of God, that we might be transformed and made whole.
Only in Orthodoxy do we find a "therapeutic treatment" tradition. Like the Ancient Church, we believe that an intellectual acceptance of Christ as our Savior is only the beginning of a life journey into the Heart of God. At the moment we declare Christ as our savior, the therapy begins, and we are drawn into the hospital of the soul (the Church), wherein we begin the transformation that leads to deification. The analogous "treatment" of our personality begins at the moment of our declaration, but is completed only with our cooperation with God's grace.
The Holy Scriptures make it clear that faith comes by hearing the Word and by experiencing "theoria" (the vision of God). We accept Christ in the beginning by hearing the Word and seek Him out in order to be healed. The attainment of theoria, saves man. Because evangelicals believe the acceptance of Christ saves man, the Orthodox concept of a "therapeutic tradition", is foreign to them.
In the parable of the Good Samaritan, we see the image of Christ who cures the wounded man by leading him to the Inn, which is the Church. Christ  is the physician who cures, and the cure takes place within the hospital, which is the Church. We can not say that we are saved, for we have been given this life wherein we are to cooperate with God's grace, and be transformed into His likeness, that we might be capable of spending eternity in His Divine Presence, without being burned.
With love in Christ,
Abbot Tryphon
Photos: A herd of Elk strolled past the conference center during our breakfast. Caused quite a lot of excitement for us chaplains.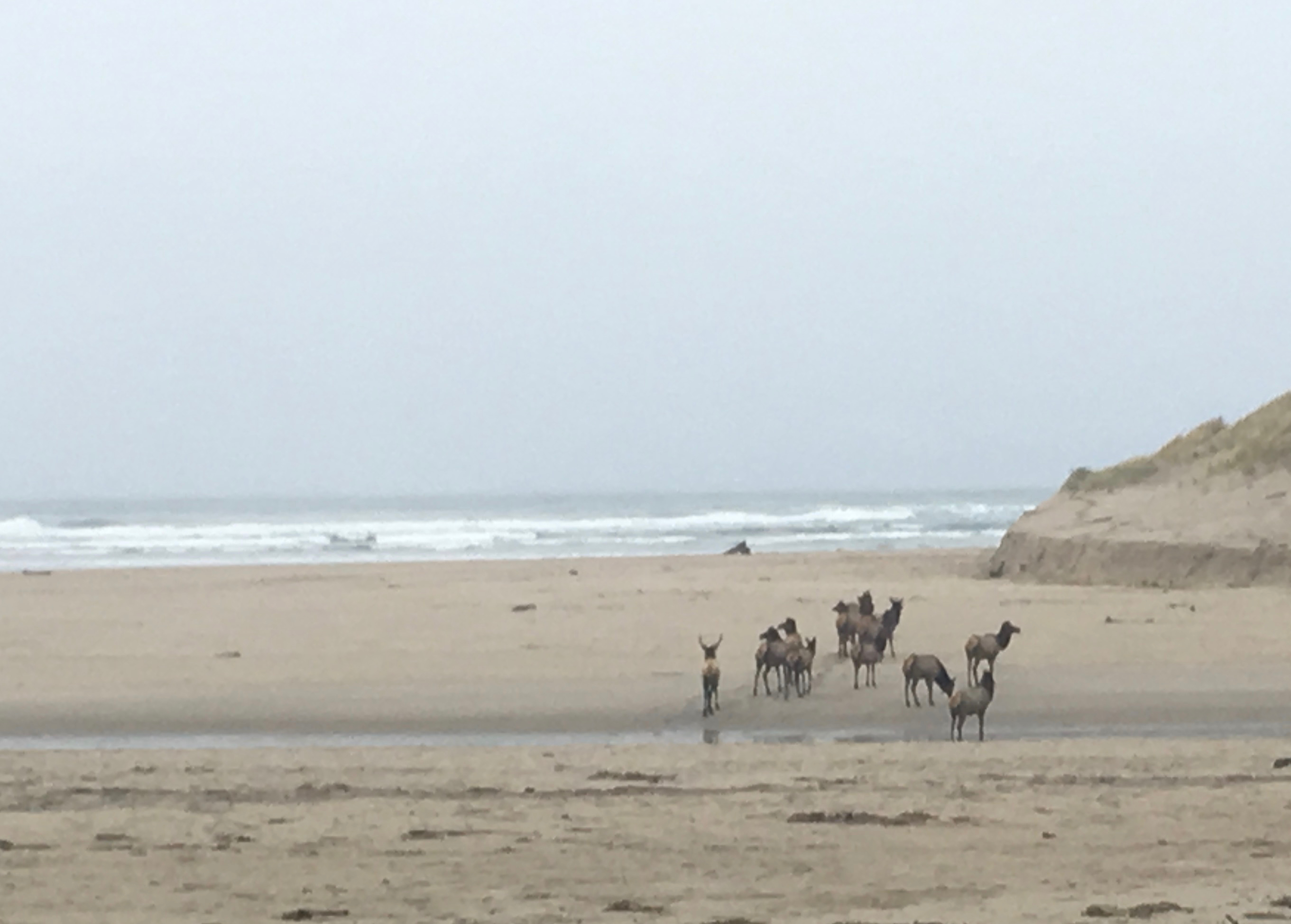 Wednesday February 7, 2018 / January 25, 2018
Week of the Prodigal Son. Tone two.
Fast. Fish Allowed
St. Gregory the Theologian, archbishop of Constantinople (389).
Venerable Anatole I (Zertsalov, the "Elder") of Optina (1894).
New Hieromartyr Vladimir, metropolitan of Kiev, proto-martyr of the communist yoke in Russia (1918).
New Martyr Abbess Margaret (Gunaronulo) of Menzelino (1918).
New Hieromartyr Peter archbishop of Voronezh (1929).
New Hieromartyr Basil bishop of Priluksk. 1930).
New Martyr Abbess Athanasia (Lepeshkin) of Zosima Hermitage (1931).
St. Stephen priest, martyr Boris (1938).
St. Moses, archbishop of Novgorod (1362).
Martyrs Felicitas of Rome and seven sons: Januarius, Felix, Philip, Silvanus, Alexander, Vitalis, and Martial (164).
Venerable Publius, ascetic of Syria (380).
Venerable Mares the Singer of Syria (430).
Icons of the Most Holy Theotokos "Assuage My Sorrow" and "Unexpected Joy.".
New Martyr Auxentius of Constantinople (1720) (Greek).
Martyr Medula and her companions (Greek).
St. Castinus, bishop of Byzantium (240) (Greek).
Venerable Demetrius Skevophylax ("Keeper of the Sacred Vessels") of Constantinople (8th c.) (Greek).
Venerable Apollo of the Thebaid, monk (4th c.) (Greek).
St. Bretanion (Vetranion), bishop of Tomis (380) (Romania).
St. Gregory of Golutvin (15th c.).
St. Dwyn, virin of Llandwyn.
The Scripture Readings
John 10:1-9
Jesus the True Shepherd
10 "Most assuredly, I say to you, he who does not enter the sheepfold by the door, but climbs up some other way, the same is a thief and a robber. 2 But he who enters by the door is the shepherd of the sheep. 3 To him the doorkeeper opens, and the sheep hear his voice; and he calls his own sheep by name and leads them out. 4 And when he brings out his own sheep, he goes before them; and the sheep follow him, for they know his voice. 5 Yet they will by no means follow a stranger, but will flee from him, for they do not know the voice of strangers." 6 Jesus used this illustration, but they did not understand the things which He spoke to them.
Jesus the Good Shepherd
7 Then Jesus said to them again, "Most assuredly, I say to you, I am the door of the sheep. 8 All who ever came before Me are thieves and robbers, but the sheep did not hear them. 9 I am the door. If anyone enters by Me, he will be saved, and will go in and out and find pasture.
1 John 3:21-4:6
21 Beloved, if our heart does not condemn us, we have confidence toward God. 22 And whatever we ask we receive from Him, because we keep His commandments and do those things that are pleasing in His sight. 23 And this is His commandment: that we should believe on the name of His Son Jesus Christ and love one another, as He gave us commandment.
The Spirit of Truth and the Spirit of Error
24 Now he who keeps His commandments abides in Him, and He in him. And by this we know that He abides in us, by the Spirit whom He has given us.
4 Beloved, do not believe every spirit, but test the spirits, whether they are of God; because many false prophets have gone out into the world. 2 By this you know the Spirit of God: Every spirit that confesses that Jesus Christ has come in the flesh is of God, 3 and every spirit that does not confess that Jesus Christ has come in the flesh is not of God. And this is the spirit of the Antichrist, which you have heard was coming, and is now already in the world.
4 You are of God, little children, and have overcome them, because He who is in you is greater than he who is in the world. 5 They are of the world. Therefore they speak as of the world, and the world hears them. 6 We are of God. He who knows God hears us; he who is not of God does not hear us. By this we know the spirit of truth and the spirit of error.
Mark 14:43-15:1
Betrayal and Arrest in Gethsemane
43 And immediately, while He was still speaking, Judas, one of the twelve, with a great multitude with swords and clubs, came from the chief priests and the scribes and the elders. 44 Now His betrayer had given them a signal, saying, "Whomever I kiss, He is the One; seize Him and lead Him away safely."
45 As soon as he had come, immediately he went up to Him and said to Him, "Rabbi, Rabbi!" and kissed Him.
46 Then they laid their hands on Him and took Him. 47 And one of those who stood by drew his sword and struck the servant of the high priest, and cut off his ear.
48 Then Jesus answered and said to them, "Have you come out, as against a robber, with swords and clubs to take Me? 49 I was daily with you in the temple teaching, and you did not seize Me. But the Scriptures must be fulfilled."
50 Then they all forsook Him and fled.
A Young Man Flees Naked
51 Now a certain young man followed Him, having a linen cloth thrown around his naked body. And the young men laid hold of him, 52 and he left the linen cloth and fled from them naked.
Jesus Faces the Sanhedrin
53 And they led Jesus away to the high priest; and with him were assembled all the chief priests, the elders, and the scribes. 54 But Peter followed Him at a distance, right into the courtyard of the high priest. And he sat with the servants and warmed himself at the fire.
55 Now the chief priests and all the council sought testimony against Jesus to put Him to death, but found none. 56 For many bore false witness against Him, but their testimonies did not agree.
57 Then some rose up and bore false witness against Him, saying, 58 "We heard Him say, 'I will destroy this temple made with hands, and within three days I will build another made without hands.'" 59 But not even then did their testimony agree.
60 And the high priest stood up in the midst and asked Jesus, saying, "Do You answer nothing? What is it these men testify against You?" 61 But He kept silent and answered nothing.
Again the high priest asked Him, saying to Him, "Are You the Christ, the Son of the Blessed?"
62 Jesus said, "I am. And you will see the Son of Man sitting at the right hand of the Power, and coming with the clouds of heaven."
63 Then the high priest tore his clothes and said, "What further need do we have of witnesses? 64 You have heard the blasphemy! What do you think?"
And they all condemned Him to be deserving of death.
65 Then some began to spit on Him, and to blindfold Him, and to beat Him, and to say to Him, "Prophesy!" And the officers struck Him with the palms of their hands.
Peter Denies Jesus, and Weeps
66 Now as Peter was below in the courtyard, one of the servant girls of the high priest came. 67 And when she saw Peter warming himself, she looked at him and said, "You also were with Jesus of Nazareth."
68 But he denied it, saying, "I neither know nor understand what you are saying." And he went out on the porch, and a rooster crowed.
69 And the servant girl saw him again, and began to say to those who stood by, "This is one of them." 70 But he denied it again.
And a little later those who stood by said to Peter again, "Surely you are one of them; for you are a Galilean, and your speech shows it."
71 Then he began to curse and swear, "I do not know this Man of whom you speak!"
72 A second time the rooster crowed. Then Peter called to mind the word that Jesus had said to him, "Before the rooster crows twice, you will deny Me three times." And when he thought about it, he wept.
Jesus Faces Pilate
15 Immediately, in the morning, the chief priests held a consultation with the elders and scribes and the whole council; and they bound Jesus, led Him away, and delivered Him to Pilate.