The God of Christianity is one Who invites us into a relationship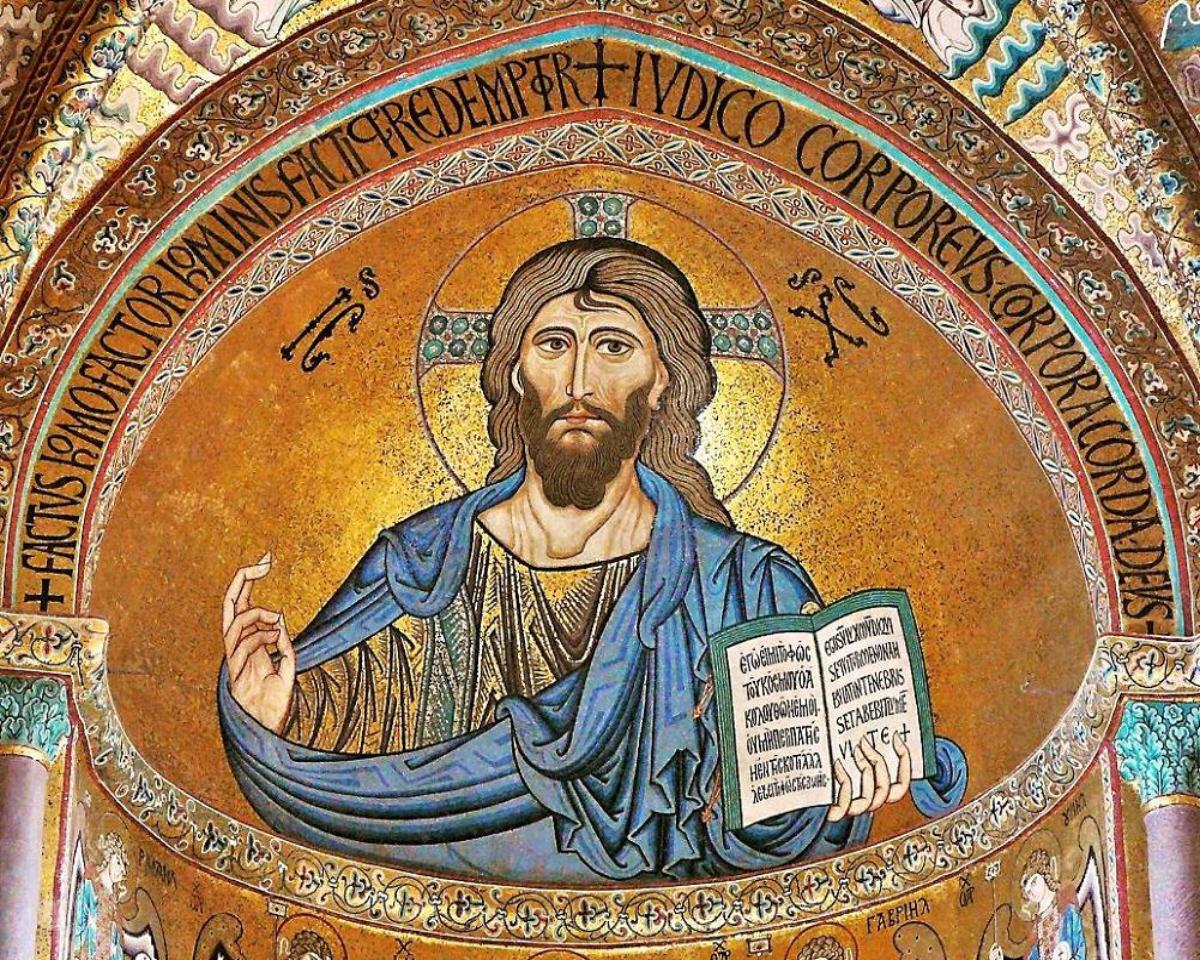 One of the primary differences between Islam and Christianity has to do with the basic view of the nature of God. Islam teaches total surrender to a god who demands submission. There is no invitation to enter into a relationship, freely, nor is there room for an individual to choose, or not choose, to love his Creator, for the god of the Muslims is far above his creation. In Islam there is no real possibility of having a personal relationship with their god.
By contrast, the God of Christianity is one Who invites us into a relationship that is personal, and like all personal relationships based on love, we are free to choose, or not, to commune with a God Who is, by His very nature, in relationship. Our God is worshiped in Trinity, and this image of the Trinity is the basis of the image of the Church, which is one of mutual love. The God we worship in Trinity, Father, Son and Holy Spirit, is One God, and our response to the invitation from this One God, is to enter into communion with our nous, our soul, and our body, our own triune nature.
There is no force behind this invitation, for we are free to choose, or not, just as any relationship based on love allows both parties to be free to choose, or not. Our obedience is a religious act that must be free, and it must be based on love.
Our Lord Jesus Christ taught using parables, precisely because he was inviting us to freely choose to follow him, and to keep the commandments. He showed us the way to eternal life, not by giving commands as the Son of God, but by being a loving teacher Whose wisdom was imparted in a way that left the choice up to us. His Apostle Peter demonstrated this same style of teaching when he told his fellow disciples that he was going fishing. Peter didn't say they were going fishing, but only that he was going fishing, thus leaving his friends with a choice. They were free to go fishing, or not.
Muhammad, by contrast, gave his followers specific laws that must be followed, including total submission to god, and should they ever renounce Islam, they would face a penalty of death. This lack of freedom in the teachings of Muhammad has its roots in his failure to teach about the notion of person.
In Christ we have the image of the Pantocrator, a fresco that is traditionally the primary focus in the dome of an Orthodox temple. The Pantocrator is He Who holds all things in His hands, through His love and forbearance. This God of Christianity does not punish, He educates, just as Christ educated his disciples through the use of parables.
With love in Christ,
Abbot Tryphon
Friday February 2, 2018 / January 20, 2018
Week of the Publican and the Pharisee. Tone one.
Fast-free Week. Fast-free
Venerable Euthymius the Great (473).
New Hieromartyr Paul priest (1940).
Venerable Laurence the Recluse (13th-l4th c.) and Venerable Euthymius the Silent (14th c.), of the Kiev Caves.
Venerable Euthymius of Syanzhemsk (1470).
Martyrs Inna, Pinna, and Rimma, disciples of Apostle Andrew in Scythia (lst-2nd c.).
Martyrs Bassus, Eusebius, Eutychius, and Basilides at Nicomedia (303).
Martyr Anna at Rome.
Martyrs Therses and Agnes.
St. Leo the Great, confessor, emperor of the East (474) (Greek).
New Martyr Zacharias in Patrai in Morea (1782) (Greek).
Blessed Peter the Customs Inspector of Constantinople (6th c.) (Greek).
St. Neophytus of Vatopedi, Mt. Athos (14th c.).
St. Euthymius, patriarch of Turnovo (ca. 1400).
Venerable Euthymius of Archangelsk (1523).
St. Theodore Kuzmich of Tomsk (1864).
St. Ekvtime (Kereselidze) the Confessor (1944) (Georgia).
The Scripture Readings
Matthew 11:27-30
27 All things have been delivered to Me by My Father, and no one knows the Son except the Father. Nor does anyone know the Father except the Son, and the one to whom the Son wills to reveal Him. 28 Come to Me, all you who labor and are heavy laden, and I will give you rest. 29 Take My yoke upon you and learn from Me, for I am gentle and lowly in heart, and you will find rest for your souls.30 For My yoke is easy and My burden is light."
Hebrews 13:17-21
17 Obey those who rule over you, and be submissive, for they watch out for your souls, as those who must give account. Let them do so with joy and not with grief, for that would be unprofitable for you.
Prayer Requested
18 Pray for us; for we are confident that we have a good conscience, in all things desiring to live honorably. 19 But I especially urge youto do this, that I may be restored to you the sooner.
Benediction, Final Exhortation, Farewell
20 Now may the God of peace who brought up our Lord Jesus from the dead, that great Shepherd of the sheep, through the blood of the everlasting covenant, 21 make you complete in every good work to do His will, working in you what is well pleasing in His sight, through Jesus Christ, to whom be glory forever and ever. Amen.
Luke 6:17-23
Jesus Heals a Great Multitude
17 And He came down with them and stood on a level place with a crowd of His disciples and a great multitude of people from all Judea and Jerusalem, and from the seacoast of Tyre and Sidon, who came to hear Him and be healed of their diseases, 18 as well as those who were tormented with unclean spirits. And they were healed. 19 And the whole multitude sought to touch Him, for power went out from Him and healed them all.
The Beatitudes
20 Then He lifted up His eyes toward His disciples, and said:
"Blessed are you poor,
For yours is the kingdom of God.
21 Blessed are you who hunger now,
For you shall be filled.
Blessed are you who weep now,
For you shall laugh.
22 Blessed are you when men hate you,
And when they exclude you,
And revile you, and cast out your name as evil,
For the Son of Man's sake.
23 Rejoice in that day and leap for joy!
For indeed your reward is great in heaven,
For in like manner their fathers did to the prophets.