"Do not turn to the right or to the left (Prov. 4:7)."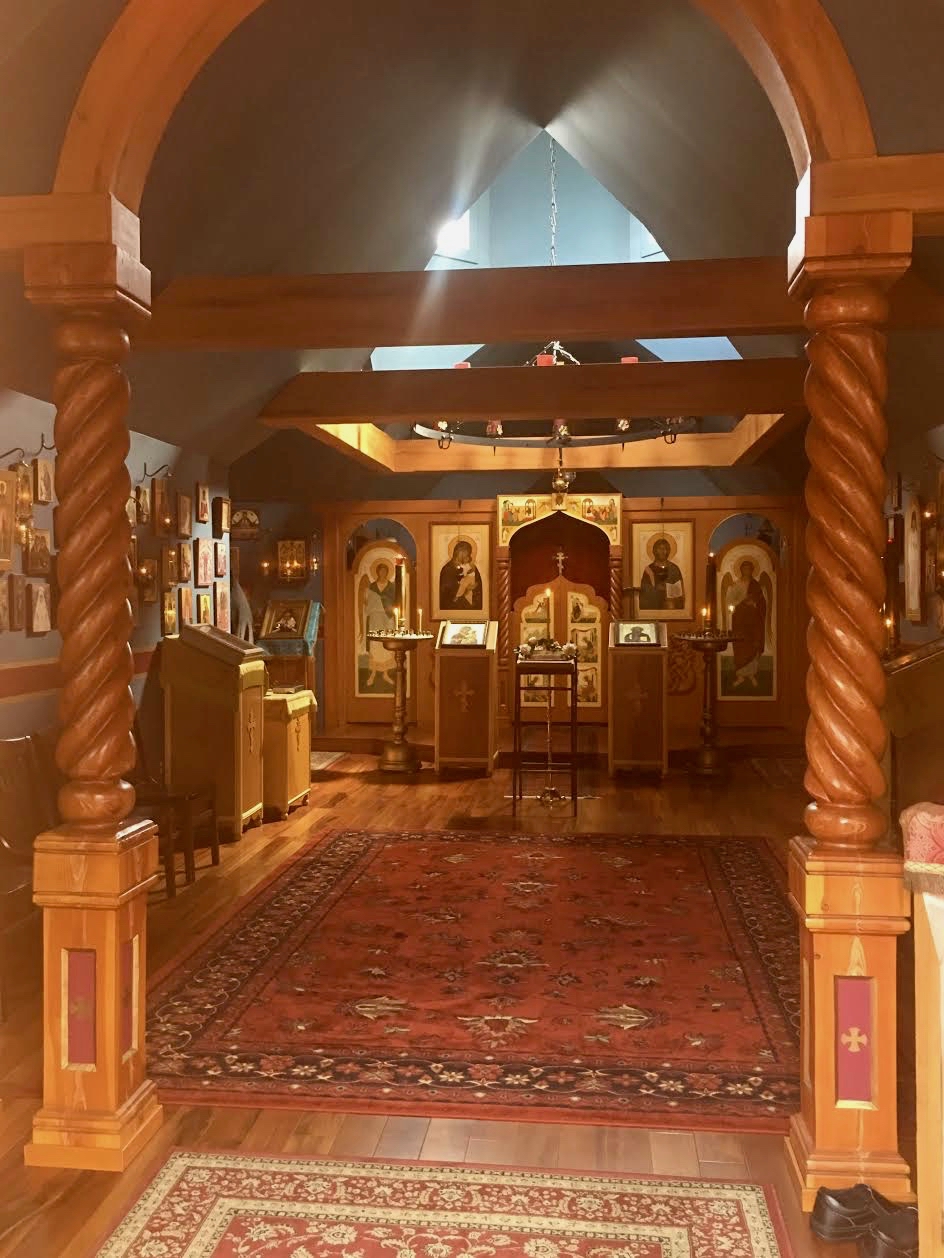 Evil is the sickness of the soul, for it deprives the soul of its own healthy nature, which is virtue. Virtues are in the middle between excess and laxness. It is the middle way that keeps us on the road to salvation. This is why we must not allow our thoughts to tilt either to excess or deprivation, for the middle way keeps the heart upright.
Love in Christ,
Abbot Tryphon
Friday January 5, 2018 / December 23, 2017
31st Week after Pentecost. Tone five.
Nativity (St. Philip's Fast). By Monastic Charter: Strict Fast (Bread, Vegetables, Fruits)
Forefeast of the Nativity of Christ.
Holy Ten Martyrs of Crete: Theodulus, Saturninus, Euporus, Gelasius, Eunician, Zoticus, Pompeius, Agathopus, Basilides, and Evaristus (250).
New Hieromartyr Basil priest and Hieromartyrs Macarius and John (1938).
St. Theoctistus, archbishop of Novgorod (1310).
Venerable Niphon bishop of Cyprus (4th c.).
Venerable Paul, bishop of Neo-Caesarea (4th c.).
St. Nahum of Ochrid, enlightener of the Bulgarians (910) (Bulgaria).
New Hieromartyrs John Piankov and Nicholas Yakhontov priests (1918).
Venerable David of Echmiadzin in Armenia (693).
Venerable Niphon, bishop of Cyprus (4th c.).
New Hieromartyr Paul (Kratirov) bishop of Starobelsk.
St. Egbert of Rathmelsigi (729) (Neth.).
The Scripture Readings
Hebrews 1:1-2 Royal Hours – 1st Hour
Matthew 1:18-25 Royal Hours – 1st Hour
Galatians 3:23-29 Royal Hours – 3rd Hour
Luke 2:1-20 Royal Hours – 3rd Hour
Hebrews 1:10-2:3 Royal Hours – 6th Hour
Matthew 2:1-12 Royal Hours – 6th Hour
Hebrews 2:11-18 Royal Hours – 9th Hour
Matthew 2:13-23 Royal Hours – 9th Hour