Modesty should govern the way we dress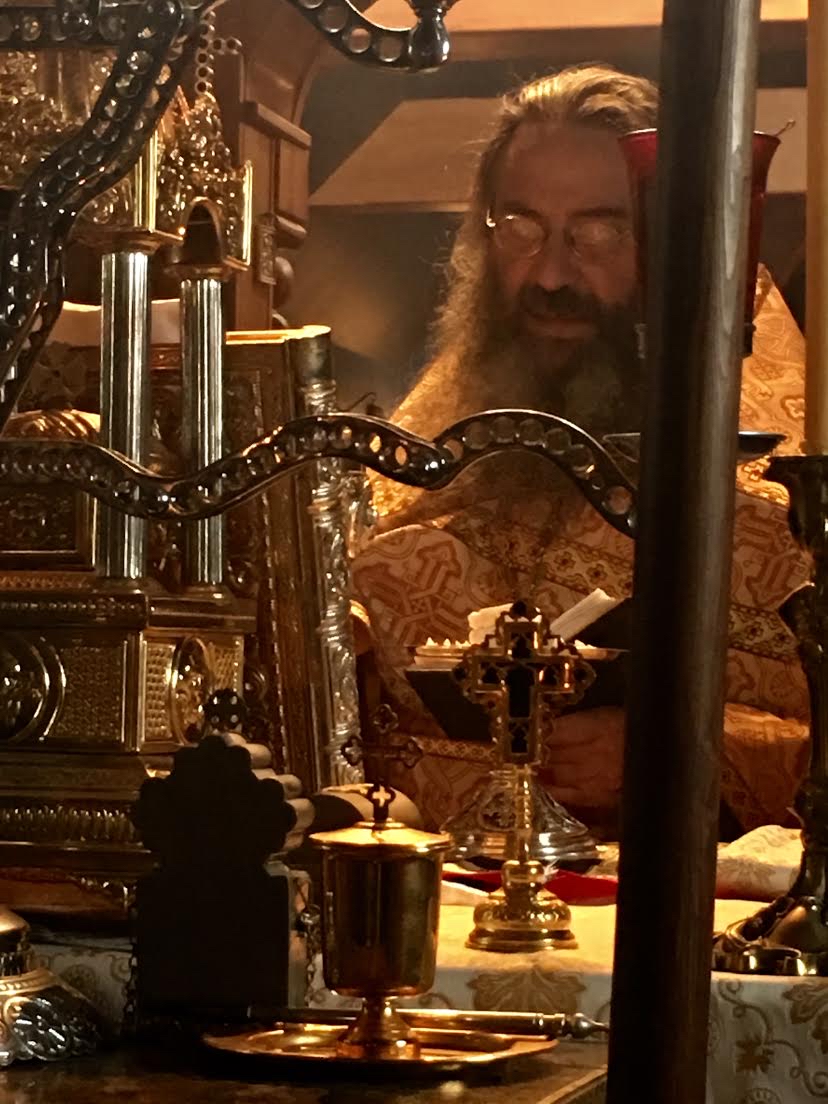 The Old Testament is filled with the image of God's people being a holy people, set apart. The ancient Israelites were not like their neighbors. Their values and their faith impacted everything about them. They dressed differently than many of their neighboring pagan tribes. Their worship was centered on the God that had revealed himself to them and made them his chosen people. Their spiritual and moral views reflected this relationship with the One God that had entered into communion with them and who had revealed Divine Truth through the prophets.
The Church is the continuation of the Church of the Old Testament and as such, we are the chosen people of God. Our lives should reflect this truth in everything we do and in the moral standards that guide our daily living.
These standards of faith should even govern the way we dress. It is not only Orthodox monks and priests who should hold themselves to dress codes that reflect modesty and purity. We are all called to be a people set apart from this world. Christ's Kingdom is not of this world and we need to dress in a way that does not bring temptation to others. For the Orthodox Christian, tight and revealing clothing are not appropriate. We should not reserve modest clothing for church services or when making pilgrimages to our monasteries.
The center of our being is in the heart and the attention of the mind must be fixed in the heart. What happens in the heart assists us in the battle against the passions and assumes a rational character. Modest attire for the layman is just as important as the robes of a monk in aiding the quest for living a life given over to being, in every way, God's chosen people.
With love in Christ,
Abbot Tryphon
Wednesday January 10, 2018 / December 28, 2017
32nd Week after Pentecost. Tone six.
Sviatki. Fast-free
The 20,000 Martyrs of Nicomedia, including Glycerius, Zeno, Theophilus, Dorotheus, Mardonius, Migdonius, Indes, Gorgonius, Peter, Euthymius, and the virgins Agape, Domna, Theophila and others (302).
St. Cornelius, monk of Krypets Monastery in Pskov (1903).
New Hieromartyrs Nikodim, bishop of Belgorod and Arcadius deacon (1918).
New Hieromartyr Alexander priest (1920).
New Hieromartyrs Theoctistus, Leonid, Nicholas priests (1937).
New Hieromartyr Aretha priest (1938).
Venerable Ignatius, monk, of Loma (Vologda) (1591).
Apostle Nicanor the Deacon (34).
Venerable Simon the Myrrh-gusher, founder of Simonopetra Monastery, Mt. Athos (1287).
Venerable Babylas of Tarsus in Cilicia.
St. Wunibald, abbot of Heidenheim (1591) (Germany).
Martyr Secundus (Greek).
The Scripture Readings
James 3:11-4:6;
11 Does a spring send forth fresh water and bitter from the same opening? 12 Can a fig tree, my brethren, bear olives, or a grapevine bear figs? Thus no spring yields both salt water and fresh.
Heavenly Versus Demonic Wisdom
13 Who is wise and understanding among you? Let him show by good conduct that his works are done in the meekness of wisdom. 14 But if you have bitter envy and self-seeking in your hearts, do not boast and lie against the truth. 15 This wisdom does not descend from above, but is earthly, sensual, demonic. 16 For where envy and self-seeking exist, confusion and every evil thing are there. 17 But the wisdom that is from above is first pure, then peaceable, gentle, willing to yield, full of mercy and good fruits, without partiality and without hypocrisy. 18 Now the fruit of righteousness is sown in peace by those who make peace.
Pride Promotes Strife
4 Where do wars and fights come from among you? Do they not come from your desires for pleasure that war in your members? 2 You lust and do not have. You murder and covet and cannot obtain. You fight and war. Yet you do not have because you do not ask. 3 You ask and do not receive, because you ask amiss, that you may spend it on your pleasures. 4 Adulterers and adulteresses! Do you not know that friendship with the world is enmity with God? Whoever therefore wants to be a friend of the world makes himself an enemy of God. 5 Or do you think that the Scripture says in vain, "The Spirit who dwells in us yearns jealously"?
6 But He gives more grace. Therefore He says:
"God resists the proud,
But gives grace to the humble."
Mark 11:23-26
23 For assuredly, I say to you, whoever says to this mountain, 'Be removed and be cast into the sea,' and does not doubt in his heart, but believes that those things he says will be done, he will have whatever he says. 24 Therefore I say to you, whatever things you ask when you pray, believe that you receive them, and you will have them.
Forgiveness and Prayer
25 "And whenever you stand praying, if you have anything against anyone, forgive him, that your Father in heaven may also forgive you your trespasses. 26 But if you do not forgive, neither will your Father in heaven forgive your trespasses."