The Nativity Fast, and the banishment of hell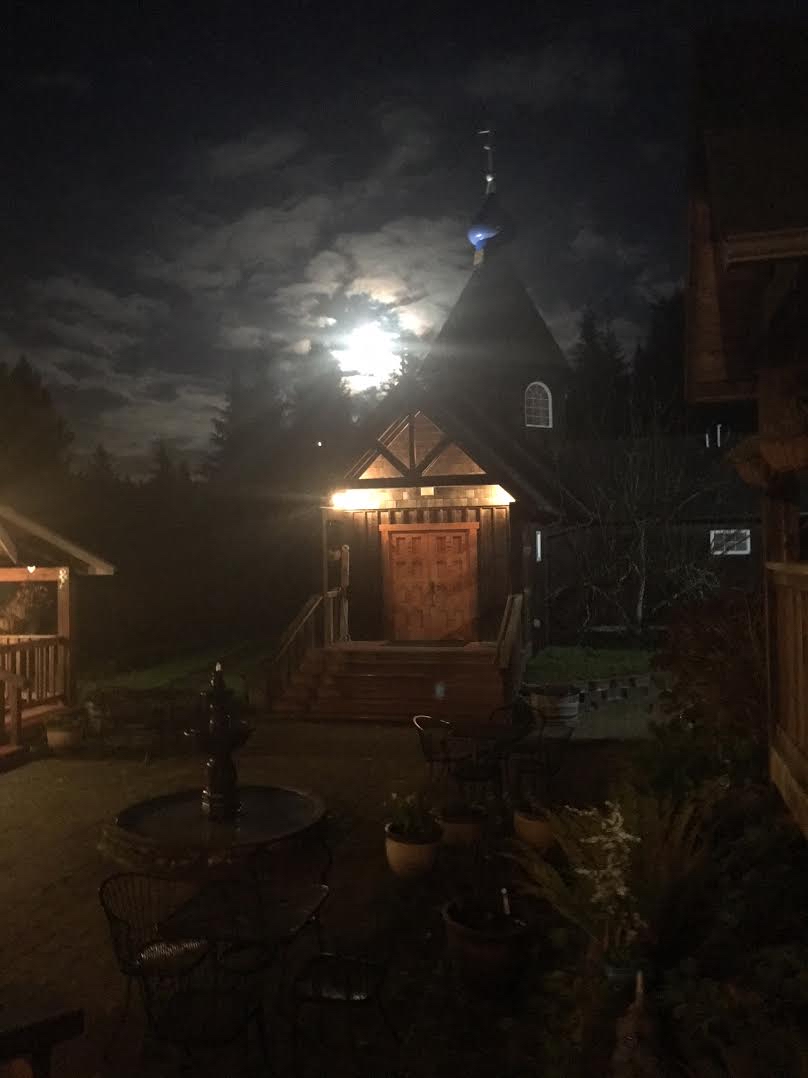 One of my favorite authors as a young man, was Thomas Merton, the famous Trappist monk. In the introduction to his work "New Seeds of Contemplation", he wrote: "Hell was where no one has anything in common with anyone else except the fact that they all hate one other and cannot get away from each other and from themselves."
This very much fits with the Orthodox view of hell as being in the presence of God for all eternity, and hating it. For the one who has never loved and who is consumed in his own ego and his own passions, being with God for all eternity will be to him, hell. Without love, we can not experience the Fire of God without being burned.
This lenten journey is the perfect time to reconnect with God's love by strengthening love within our own heart. By reaching out with an ever expanding love and charity for everyone around us, be they family members, fellow believers in the parish, or strangers on the street, loving others becomes our Lenten goal. As love increases, hate and anger decrease. As Christ increases in our own heart, the power of hate and sin decreases around us, and hell is banished.
With love in Christ,
Abbot Tryphon
Photo: The Supermoon, as seen over the Monastery's temple.
Wednesday December 6, 2017 / November 23, 2017
27th Week after Pentecost. Tone one.
Nativity (St. Philip's Fast). Food with Oil
St. Amphilochius, bishop of Iconium (394).
St. Gregory, bishop of Agrigentum (680).
St. Alexander Nevsky (in schema Alexis), grand prince of Novgorod (1263).
St. Metrophanes (in schema Macarius), bishop of Voronezh (1703).
New Hieromartyr Seraphim (1931).
St. John confessor (1932).
New Hieromartyr Boris bishop of Ivanonsk, Eleazar Spyridonov of Eupatoria priest, Crimea and Martyr Alexander (1937).
New Martyr Archimandrite Gregory (Peradze) of Georgia, who suffered in Auschwitz, Poland (1942).
St. Sisinius the confessor, bishop of Cyzicus (ca. 325).
Martyr Theodore of Antioch (4th c.).
Venerable Ischyrion, bishop in Egypt and hermit of Scete.
St. Amphilochius of the Kiev Caves, bishop of Volhynia (1122).
St. Anthony of lezeru-Vilcea (1714) (Romania).
Venerable Trudo, abbot (693) (Neth.).
St. Helenus of Tarsus, bishop (Greek).
St. Dionysius I, patriarch of Constantinople (15th c.).
The Scripture Readings
Matthew 11:27-30
27 All things have been delivered to Me by My Father, and no one knows the Son except the Father. Nor does anyone know the Father except the Son, and the one to whom the Son wills to reveal Him. 28 Come to Me, all you who labor and are heavy laden, and I will give you rest. 29 Take My yoke upon you and learn from Me, for I am gentle and lowly in heart, and you will find rest for your souls.30 For My yoke is easy and My burden is light."
1 Timothy 5:22-6:11
22 Do not lay hands on anyone hastily, nor share in other people's sins; keep yourself pure.
23 No longer drink only water, but use a little wine for your stomach's sake and your frequent infirmities.
24 Some men's sins are clearly evident, preceding them to judgment, but those of some men follow later. 25 Likewise, the good works of some are clearly evident, and those that are otherwise cannot be hidden.
Honor Masters
6 Let as many bondservants as are under the yoke count their own masters worthy of all honor, so that the name of God and Hisdoctrine may not be blasphemed. 2 And those who have believing masters, let them not despise them because they are brethren, but rather serve them because those who are benefited are believers and beloved. Teach and exhort these things.
Error and Greed
3 If anyone teaches otherwise and does not consent to wholesome words, even the words of our Lord Jesus Christ, and to the doctrine which accords with godliness, 4 he is proud, knowing nothing, but is obsessed with disputes and arguments over words, from which come envy, strife, reviling, evil suspicions, 5 useless wranglings of men of corrupt minds and destitute of the truth, who suppose that godliness is a means of gain. From such withdraw yourself.
6 Now godliness with contentment is great gain. 7 For we brought nothing into this world, and it is certain we can carry nothing out. 8 And having food and clothing, with these we shall be content. 9 But those who desire to be rich fall into temptation and a snare, and into many foolish and harmful lusts which drown men in destruction and perdition. 10 For the love of money is a root of all kinds ofevil, for which some have strayed from the faith in their greediness, and pierced themselves through with many sorrows.
The Good Confession
11 But you, O man of God, flee these things and pursue righteousness, godliness, faith, love, patience, gentleness.
Luke 18:15-17
Jesus Blesses Little Children
15 Then they also brought infants to Him that He might touch them; but when the disciples saw it, they rebuked them. 16 But Jesus called them to Him and said, "Let the little children come to Me, and do not forbid them; for of such is the kingdom of God.17 Assuredly, I say to you, whoever does not receive the kingdom of God as a little child will by no means enter it."
Luke 18:26-30
26 And those who heard it said, "Who then can be saved?"
27 But He said, "The things which are impossible with men are possible with God."
28 Then Peter said, "See, we have left all and followed You."
29 So He said to them, "Assuredly, I say to you, there is no one who has left house or parents or brothers or wife or children, for the sake of the kingdom of God, 30 who shall not receive many times more in this present time, and in the age to come eternal life."