must be grounded in the love of Christ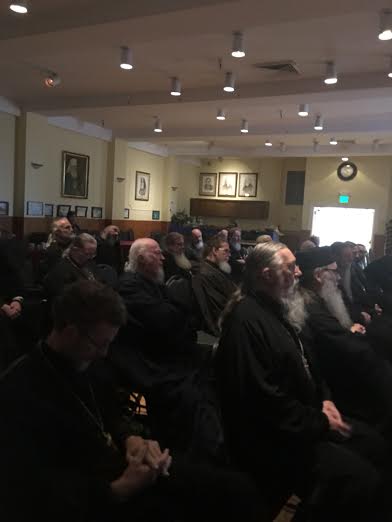 If she be true to herself, the Church acts with an authority that is grounded in love. She holds within her realm the authority to make her people the children of God. She has the authority to forgive, and the capacity to love. And just as her Head, Jesus Christ, she exists to serve, and not to be served. She guides her people with love, recognizing that each person is unique, and is to be ministered to with an authority that is based on serving, not being served.
Christianity itself is in crisis, and many people are embracing the materialist approach of self-help, rather than ascetic struggle and self-denial. Many Roman Catholics view their church with embarrassment or disgust, following a crisis of trust, with the revelation of hierarchical harboring of child molesting priests all over the world. Increased numbers of young people are turning to atheism, or wandering in a wasteland of spiritual confusion, having witnessed the betrayal of Christian morality and faith, with televangelists raking in the money as charismatic superstars, living lavish lifestyles that are anything but imitations of Christ's vision of servant.
"The incarnation of Christ was considered and was celebrated by the Fathers of the Church and the worshiping ecclesiastical community as the abolishing of religion and its transformation into a Church. In fact, the memorable Father John Romanides had said in the most categorical way that Christ became human, in order to free us of the illness of religion (Metropolitan Hierotheos of Nafpaktos)."
Until we put off religion, and put on Christ, we will continue to fail in our vocation as servants. Unless the Church demonstrates, with holiness and humility, and in imitation of the Image of Our Saviour as servant, the Church will have become nothing but a religion that has lost her way, and the authentic witness of Christ will have been lost.
The youth of today are drawn to authenticity, and until they see Christ in the lives of churchman who are living icons of Christ, and who are loving, humble servants of this very Christ, they will continue looking for truth in a wasteland of spiritual confusion. The Church must proclaim the Good News in all humility and love, for "the Son of Man did not come to be served, but to serve (Mark 10:45),"
With love in Christ,
Abbot Tryphon
I will continue the series on the history of our monastery in a few days. Meanwhile, I want to resume my daily articles that are meant to inspire and encourage.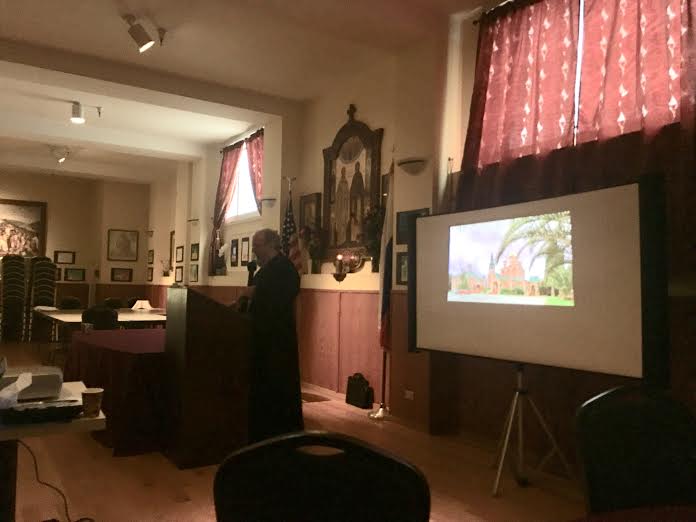 Photos: Today saw the conclusion of our Diocesan Pastoral Conference, held at Holy Virgin Cathedral in San Francisco.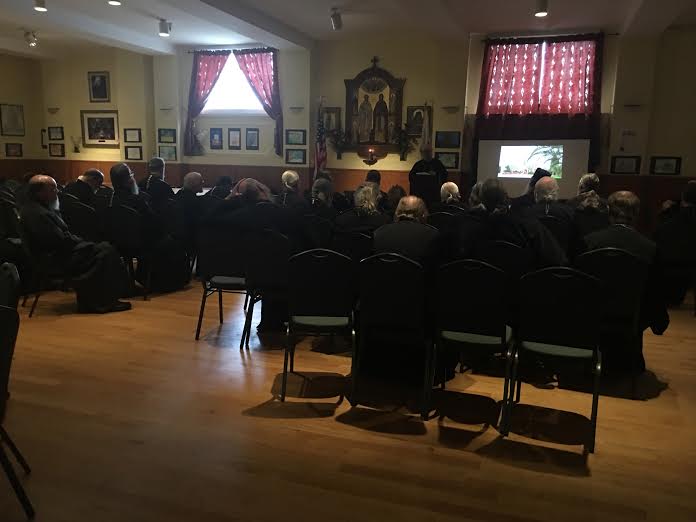 Thursday November 9, 2017 / October 27, 2017
23rd Week after Pentecost. Tone five.
Martyr Nestor of Thessalonica (306).
New Hieromartyr Sergius (1942).
Venerable Nestor the Chronicler of the Kiev Caves (1114).
Uncovering of the relics (1539) of St. Andrew, prince of Smolensk (1390).
Martyrs Capitolina and Eroteis of Cappadocia (304).
Martyr Mark of the isle of Thasos (304).
St. Cyriacus, patriarch of Constantinople (1390).
St. Procla, wife of Pontius Pilate (1st c.).
New Hieromartyr Seraphim (Samojlovich) bishop of Uglich.
St. Demetrius of Basarbov in Bulgaria (12th-13th c.).
St. Odran, monk of Iona.
St. Ia, virgin of Cornwall.
Hierarch Alexander, Bishop of Guria and Samegrelo (1907) (Georgia)
The Scripture Readings
1 Thessalonians 2:9-14
9 For you remember, brethren, our labor and toil; for laboring night and day, that we might not be a burden to any of you, we preached to you the gospel of God.
10 You are witnesses, and God also, how devoutly and justly and blamelessly we behaved ourselves among you who believe; 11 as you know how we exhorted, and comforted, and charged every one of you, as a father does his own children, 12 that you would walk worthy of God who calls you into His own kingdom and glory.
Their Conversion
13 For this reason we also thank God without ceasing, because when you received the word of God which you heard from us, you welcomed it not as the word of men, but as it is in truth, the word of God, which also effectively works in you who believe. 14 For you, brethren, became imitators of the churches of God which are in Judea in Christ Jesus. For you also suffered the same things from your own countrymen, just as they did from the Judea's,
Luke 11:14-23
A House Divided Cannot Stand
14 And He was casting out a demon, and it was mute. So it was, when the demon had gone out, that the mute spoke; and the multitudes marveled. 15 But some of them said, "He casts out demons by Beelzebub, the ruler of the demons."
16 Others, testing Him, sought from Him a sign from heaven. 17 But He, knowing their thoughts, said to them: "Every kingdom divided against itself is brought to desolation, and a house divided against a house falls. 18 If Satan also is divided against himself, how will his kingdom stand? Because you say I cast out demons by Beelzebub. 19 And if I cast out demons by Beelzebub, by whom do your sons cast them out? Therefore they will be your judges. 20 But if I cast out demons with the finger of God, surely the kingdom of God has come upon you. 21 When a strong man, fully armed, guards his own palace, his goods are in peace. 22 But when a stronger than he comes upon him and overcomes him, he takes from him all his armor in which he trusted, and divides his spoils. 23 He who is not with Me is against Me, and he who does not gather with Me scatters.