The Church is a living organism, guided by the Holy Spirit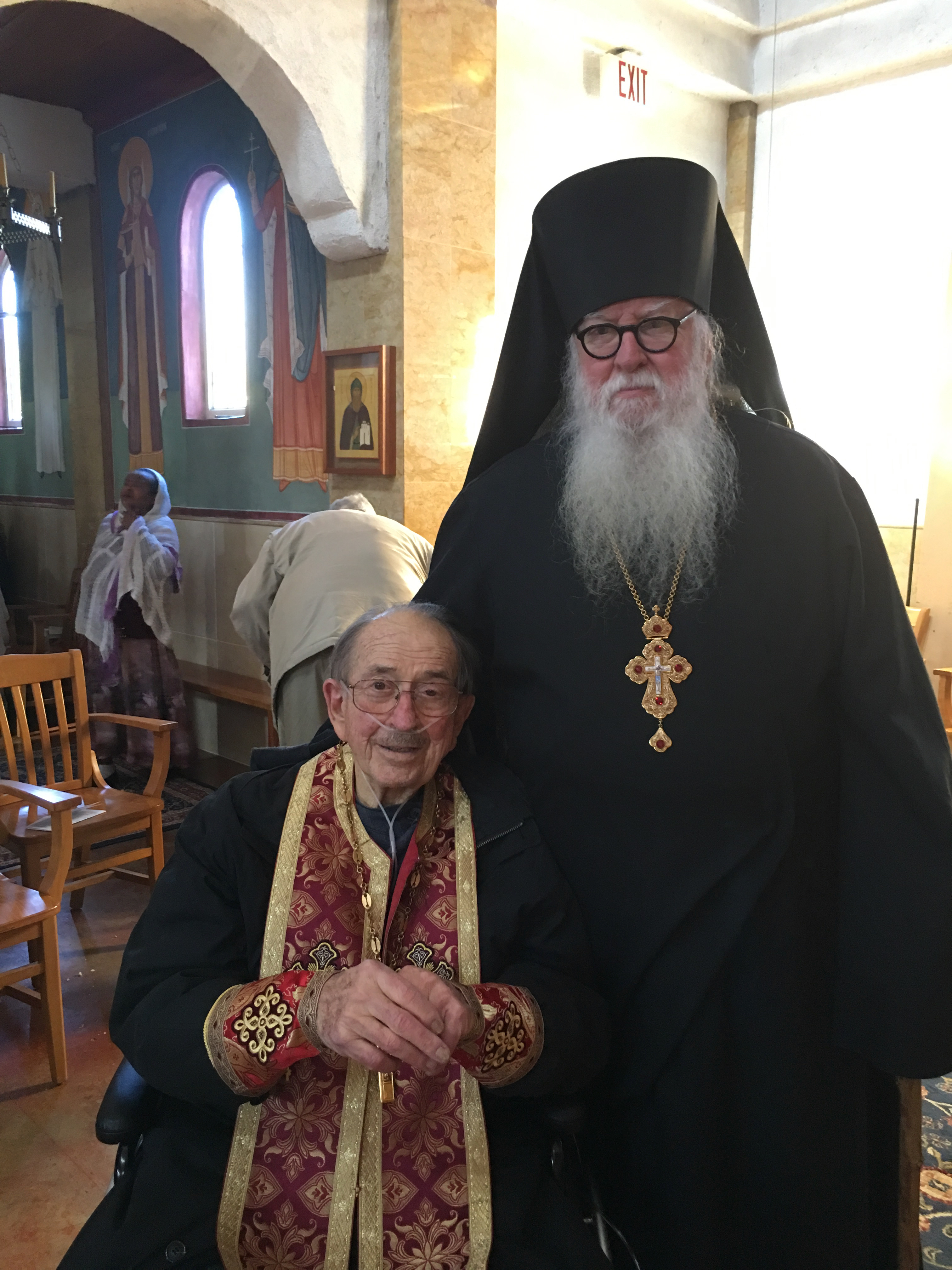 It is important that we always remember, the Holy Spirit guides the Church. The early Christians worshiped in secret places, and were not able to have formal temples, yet as the Church gained her freedom, public places of worship were built. These new churches were built with a vision and intent to glorify God with the beauty afforded his temples. With these newly built temples, the celebration of the Liturgy of Saint James was, over time, enriched, ever becoming more beautiful. The inspiration for the beauty of these services developed through the inspiration of the Holy Spirit.
The Church is not static, for she is a living organism, guided by Councils of Bishops, who are charged with preserving the faith, guarding their flocks from the danger of heresy, or the temptations that lead to a corrupted practice of the Faith. The Church is not a museum, nor some depository of historical and cultural importance. She is not a type of court, where people are judged and condemned. She is not a preservation society for a dying faith, or a comfort center for people who've caved in to indifference and lethargy.
The Church is a vibrant institution, and relevant for this coming age. Often misunderstood, judged, or distrusted, she is still the hospital of the soul, wherein we can be healed and made whole. The Church is the place where we can be fed with the medicine that will transform us into the creatures God has intended. The beauty of our temples, and the care and love that is found in the majestic beauty of the services, the vestments, the incense, the icons, all attest to the continuation of the ancient tradition of giving our best to God. The Church is a blessed place wherein heaven comes down to us, and peace of God is able to enter our heart.
The Church is the mother who nurtures, and sometimes even prods us to push forward in faith. Within her walls we are forgiven, we are loved, we are healed, all because we are the children of the Most High. Nothing in this world can provide the transformation of a fallen person, into a saint. Apart from the Church, there is no place where the heart is valued over possessions, or humility valued over status. The Church is where everyone is united with Christ, together. It is within the walls of the Church that we discover that salvation is a corporate thing, and that we are not being saved in a vacuum.
Love in Christ,
Abbot Tryphon
Photo: While offering the homily at Saint Seraphim of Sarov Cathedral (OCA) in Santa Rosa, CA, on Sunday, November 5th, I was overjoyed to see Father Michael Margitich, father of my dear friend and brother, Archpriest Lawrence, pastor of the cathedral.
The Mitered Archpriest Michael, Pastor Emeritus of Saint Seraphim Cathedral, fell asleep in the Lord on Saturday, November 11, 2017. That he reposed on Veterans Day was very significant given his many years of service as a Military Chaplain.
Father Michael was a good and loving priest, and a truly great preacher, and will be missed by many. I thank God that I was blessed to see Father Michael before his repose. May his memory be eternal!
Monday November 13, 2017 / October 31, 2017
24th Week after Pentecost. Tone six.
Apostles Stachys, Amplias, Urban, Narcissus, Apelles, and Aristobulus of the Seventy (1st c.).
Martyr Epimachus of Pelusium, who suffered at Alexandria (250).
New Hieromartyr Priest John Kochurov of Chicago and St. Petersburg (1917).
New Hieromartyr Leonid (1918).
New Hieromartyrs Vsevolod, Alexander, Sergius, Alexis, Basil, Peter, Basil priests, Hieromartyrs Anatolius, Euphrosynus amd Martyr James (1937).
New Hieromartyr Innocent (1938).
Venerables Spyridon and Nicodemus the Prosphorabakers of the Kiev Caves (1148).
Venerable Maura of Constantinople (436).
Venerable Anatolius, recluse of the Kiev Caves (12th c.).
New Martyr Nicholas the New of Chios (1754) (Greek).
Venerable Foillan, Irish monk-martyr (655) (Neth.).
Martyr Quentin of Rome (3rd-4th c.).
St. James, bishop of Mygdonia (4th. c.).
Commemoration of the Martyrs of Tbilisi slain under Jelaluddin (1227) (Georgia).
Martyr Epimachus the Roman and his companion Gordian (361-363) (Greek).
Martyrs Stephen, Barnabas, Trophimus, Dorymedon, Cosmas, Damian, Sabbas, Bassa, Abraham, and others with them (Greek).
Martyrs Seleucius and Stratonica his wife, myrr-gushers (Greek).
The Scripture Readings
1 Thessalonians 2:20-3:8
20 For you are our glory and joy.
Concern for Their Faith
3 Therefore, when we could no longer endure it, we thought it good to be left in Athens alone, 2 and sent Timothy, our brother and minister of God, and our fellow laborer in the gospel of Christ, to establish you and encourage you concerning your faith, 3 that no one should be shaken by these afflictions; for you yourselves know that we are appointed to this. 4 For, in fact, we told you before when we were with you that we would suffer tribulation, just as it happened, and you know. 5 For this reason, when I could no longer endure it, I sent to know your faith, lest by some means the tempter had tempted you, and our labor might be in vain.
Encouraged by Timothy
6 But now that Timothy has come to us from you, and brought us good news of your faith and love, and that you always have good remembrance of us, greatly desiring to see us, as we also to see you— 7 therefore, brethren, in all our affliction and distress we were comforted concerning you by your faith. 8 For now we live, if you stand fast in the Lord.
Luke 11:29-33
Seeking a Sign
29 And while the crowds were thickly gathered together, He began to say, "This is an evil generation. It seeks a sign, and no sign will be given to it except the sign of Jonah the prophet. 30 For as Jonah became a sign to the Ninevites, so also the Son of Man will be to this generation. 31 The queen of the South will rise up in the judgment with the men of this generation and condemn them, for she came from the ends of the earth to hear the wisdom of Solomon; and indeed a greater than Solomon is here. 32 The men of Nineveh will rise up in the judgment with this generation and condemn it, for they repented at the preaching of Jonah; and indeed a greater than Jonah is here.
The Lamp of the Body
33 "No one, when he has lit a lamp, puts it in a secret place or under a basket, but on a lampstand, that those who come in may see the light.