The true self versus the false self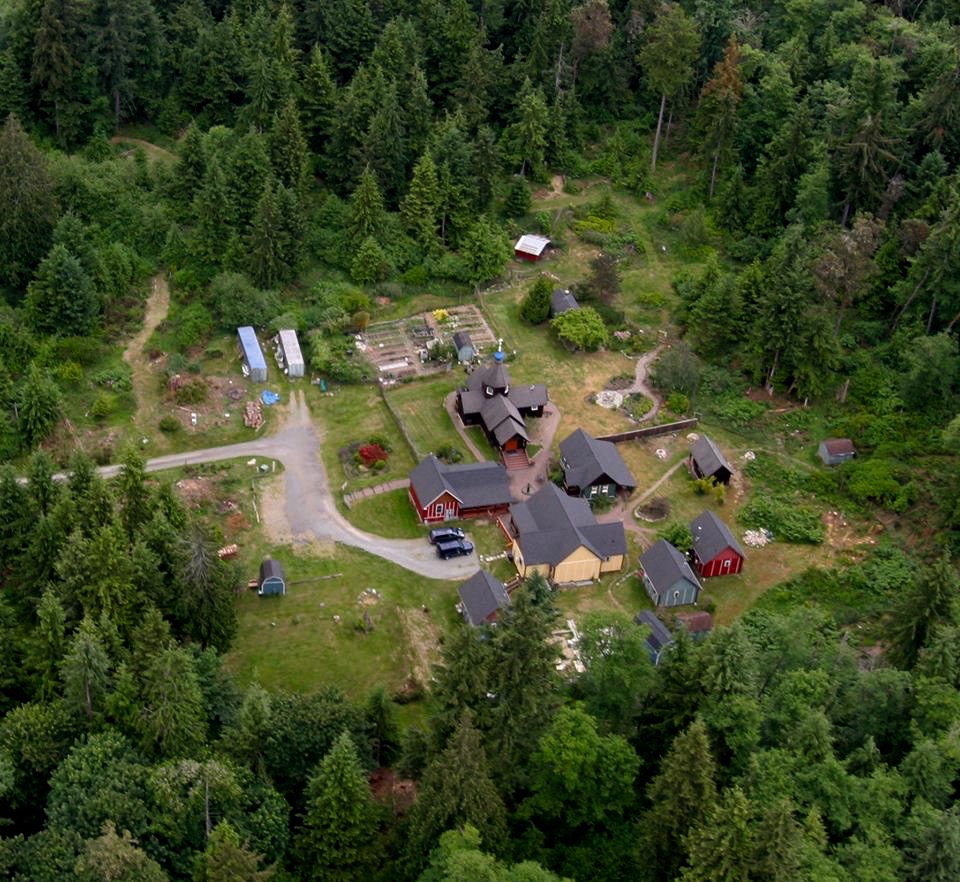 Reformed theology focuses on forensic justification, whereas the mystical theology of the Orthodox Church focuses on restoration to God through healing of the darkened soul alienated from Him. These are two very different models, but not really equal, because one can have faith in Christ's sacrifice, but still not be healed and restored.
Our restorative healing is not about some terrible legal "remedy" which requires that God's righteous wrath, aimed at our depravity, be "satisfied" by the substitutionary death of His Son. Rather, it is about the cleansing of the nous that has been darkened, and thus restoring us to health and wholeness. The nous in communion with God is all about our real self, and is the true seat of our personhood. The ego, which is nothing but the ultimate disconnect from our Creator, is the false self.
With love in Christ,
Abbot Tryphon
Tuesday October 31, 2017 / October 18, 2017
22nd Week after Pentecost. Tone four.
Holy Apostle and Evangelist Luke (1st c.).
Translation of the relicts (2001) of Venerable Joseph of Volokolamsk (1515).
New Hieromartyrs Andrew,Serius, Nicholas and Sergius priests, Virgin-martyr Elizabeth (1937).
Repose of Jose Munoz-Cortez who met with a martyric death (1997).
Martyr Marinus the Elder at Anazarbus (4th c.).
Venerable Julian the Hermit of Mesopotamia (4th c.) and Venerable Didymus the Blind.
Martyr Chrysa (Zlata or Golda) of Bulgaria (1795).
Venerable David, abbot, of Serpukhov (1520).
Hieromartyr Mnason, bishop of Cyprus (1st c.) (Greek).
New Martyrs Gabriel and Cirmidol of Egypt (1522) (Greek).
Venerables Symeon, Theodore (monks), and Euphrosyne, who found the Icon of the Mother of God in the Great Cave of Peloponnesus (9th c.) (Greek).
St. Peter of Cetinje, metropolitan of Montenegro, Serbia (1830) (Serbia).
Sts. Gwen and Selevan, martyred Welsh missionaries, in Brittany. (Celtic & British).
The Scripture Readings
John 21:15-25
Jesus Restores Peter
15 So when they had eaten breakfast, Jesus said to Simon Peter, "Simon, son of Jonah, do you love Me more than these?"
He said to Him, "Yes, Lord; You know that I love You."
He said to him, "Feed My lambs."
16 He said to him again a second time, "Simon, son of Jonah, do you love Me?"
He said to Him, "Yes, Lord; You know that I love You."
He said to him, "Tend My sheep."
17 He said to him the third time, "Simon, son of Jonah, do you love Me?" Peter was grieved because He said to him the third time, "Do you love Me?"
And he said to Him, "Lord, You know all things; You know that I love You."
Jesus said to him, "Feed My sheep. 18 Most assuredly, I say to you, when you were younger, you girded yourself and walked where you wished; but when you are old, you will stretch out your hands, and another will gird you and carry you where you do not wish."19 This He spoke, signifying by what death he would glorify God. And when He had spoken this, He said to him, "Follow Me."
The Beloved Disciple and His Book
20 Then Peter, turning around, saw the disciple whom Jesus loved following, who also had leaned on His breast at the supper, and said, "Lord, who is the one who betrays You?" 21 Peter, seeing him, said to Jesus, "But Lord, what about this man?"
22 Jesus said to him, "If I will that he remain till I come, what is that to you? You follow Me."
23 Then this saying went out among the brethren that this disciple would not die. Yet Jesus did not say to him that he would not die, but, "If I will that he remain till I come, what is that to you?"
24 This is the disciple who testifies of these things, and wrote these things; and we know that his testimony is true.
25 And there are also many other things that Jesus did, which if they were written one by one, I suppose that even the world itself could not contain the books that would be written. Amen.
Colossians 2:20-3:3
20 Therefore, if you died with Christ from the basic principles of the world, why, as though living in the world, do you subject yourselves to regulations— 21 "Do not touch, do not taste, do not handle," 22 which all concern things which perish with the using—according to the commandments and doctrines of men? 23 These things indeed have an appearance of wisdom in self-imposed religion, false humility, and neglect of the body, but are of no value against the indulgence of the flesh.
Not Carnality but Christ
3 If then you were raised with Christ, seek those things which are above, where Christ is, sitting at the right hand of God. 2 Set your mind on things above, not on things on the earth. 3 For you died, and your life is hidden with Christ in God.
Luke 9:23-27
Take Up the Cross and Follow Him
23 Then He said to them all, "If anyone desires to come after Me, let him deny himself, and take up his cross daily, and follow Me.24 For whoever desires to save his life will lose it, but whoever loses his life for My sake will save it. 25 For what profit is it to a man if he gains the whole world, and is himself destroyed or lost? 26 For whoever is ashamed of Me and My words, of him the Son of Man will be ashamed when He comes in His own glory, and in His Father's, and of the holy angels. 27 But I tell you truly, there are some standing here who shall not taste death till they see the kingdom of God."