Acquire a peaceful spirit, and thousands around you will be saved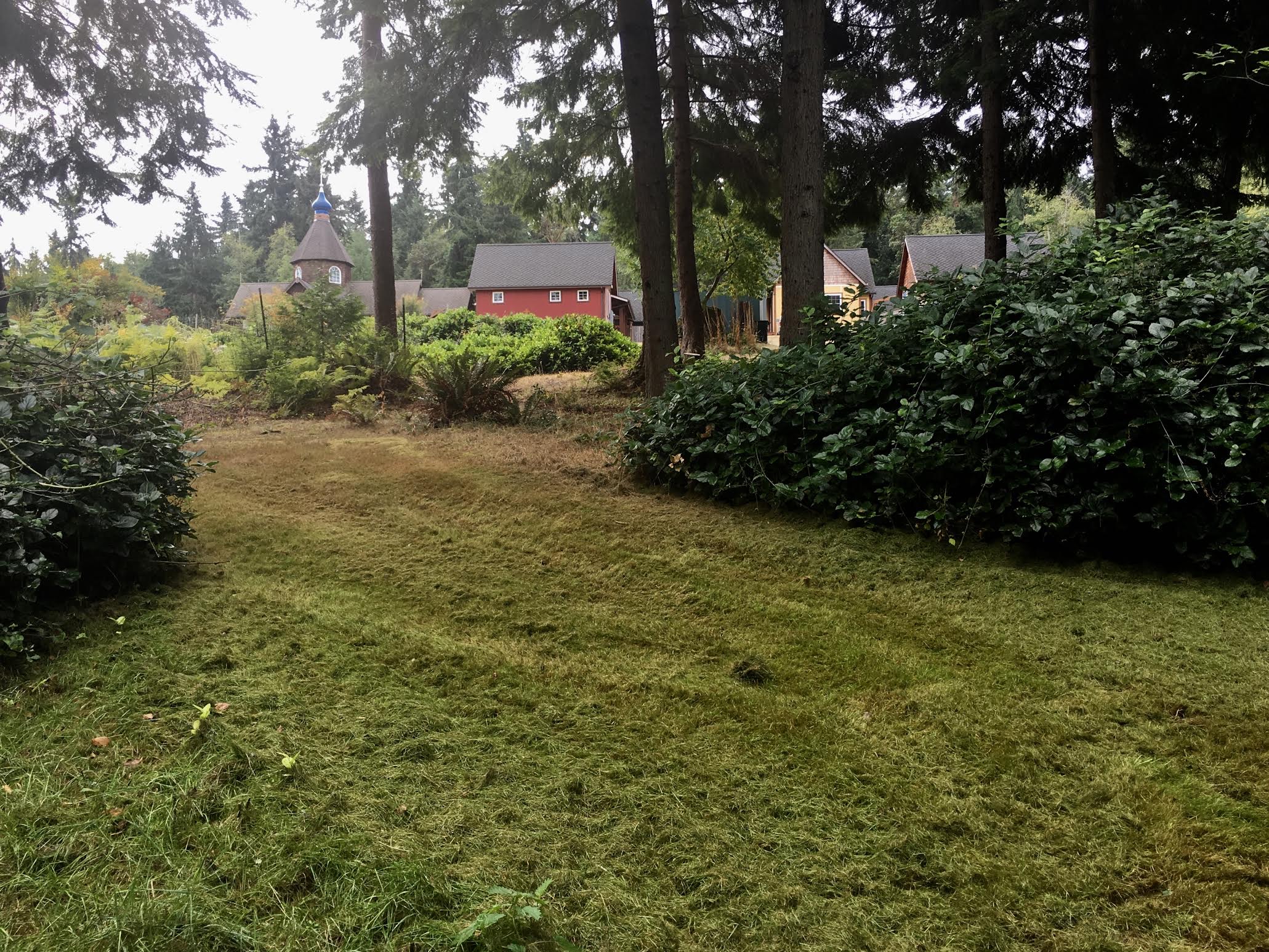 "We have all sinned and fall short of the Glory of God (Romans 3:23)." We Orthodox often miss the mark in understanding and ministering to this world. We fail the words of Christ, "to love one another as God has loved us", and forget we are charged by Our Lord to bring healing and wholeness to those struggling in this fallen world. In our righteous indignation we show contempt to those who live apart from biblical morality, forgetting that we were ourselves called out of this fallen world by Christ. We forget, in our contempt for the sins of others, that it was this very Christ Who asked those in the crowd who were without sin to cast the first stone.
All of us have failed to fulfill the Commandments of God, and we are all deserving of being squashed like worms. But Jeremiah says, "Through the Lord's mercies we are not consumed, because His compassion's fail not. They are new every morning; great is Your FAITHFULNESS" (Lamentations 3:22-23).
God never washes His hands of us. We may disappoint Him every day, but His love is without measure, and He responds with His saving Grace and Mercy. The Church, as the hospital of the soul, is the very institution founded by Our Lord to bring wholeness and healing to everyone. It is the lie of Satan that some are deserving of nothing but our contempt, but it is Christ Who has called us to compassion for those who are stuck in sin, and Who offers, through the Church, the saving, transformational healing that can turn hearts around, and turn sinners into saints.
Countries become grounded in the moral and spiritual principles of the Church not by political confrontation, but by the transformational change that takes place when clergy lead their people into a personal relationship with the very Christ Who changes hearts, and saves us. It is not political extremism that preserves nations from immorality and sin, but the people themselves, who, having put on Christ, transform the society from within. As Saint Seraphim of Sarov said, "Acquire a peaceful spirit, and thousands around you will be saved".
Love in Christ,
Abbot Tryphon
Tuesday September 26, 2017 / September 13, 2017
17th Week after Pentecost. Tone seven.
Forefeast of the Exaltation of the Cross.
Commemoration of the Founding of the Church of the Resurrection (The Holy Sepulchre) at Jerusalem (335).
Hieromartyr Cornelius the Centurion (1st c.).
New Hieromartyrs Stephan, Alexander priests and Nicholas deacon (1937).
Martyrs Cronides, Leontius, and Serapion of Alexandria (237).
Martyr Seleucus in Scythia (320).
Martyr Straton of Nicomedia (3rd c.).
Martyrs Macrobius and Gordian at Tomi in Romania (320).
Hieromartyr Julian of Galatia (4th c.).
Martyrs Elias, Zoticus, Lucian, Valerian, Macrobius, and Gordianat Tomi in Romania (320).
Venerable Peter at Atroe (9th C).
Great-martyr Ketevan, queen of Kakhetia (1624) (Georgia).
Venerable Cornelius of Padan-Olonets (16th c.), disciple of Venerable Alexander of Svir, and with him Venerables Dionysius and Misail
Venerable Litorius, bishop of Tours (370).
Venerable John of Prislop (15th-16th c.) (Romania).
Venerable Basil monk of Iveron Monastery (Greek).
St. Hierotheus of Kalamata, monk of Iveron Monastery, Mt. Athos (1745) (Greek).
The Scripture Readings
Ephesians 2:19-3:7
Christ Our Cornerstone
19 Now, therefore, you are no longer strangers and foreigners, but fellow citizens with the saints and members of the household of God, 20 having been built on the foundation of the apostles and prophets, Jesus Christ Himself being the chief cornerstone, 21 in whom the whole building, being fitted together, grows into a holy temple in the Lord, 22 in whom you also are being built together for a dwelling place of God in the Spirit.
The Mystery Revealed
3 For this reason I, Paul, the prisoner of Christ Jesus for you Gentiles— 2 if indeed you have heard of the dispensation of the grace of God which was given to me for you, 3 how that by revelation He made known to me the mystery (as I have briefly written already, 4 by which, when you read, you may understand my knowledge in the mystery of Christ), 5 which in other ages was not made known to the sons of men, as it has now been revealed by the Spirit to His holy apostles and prophets: 6 that the Gentiles should be fellow heirs, of the same body, and partakers of His promise in Christ through the gospel, 7 of which I became a minister according to the gift of the grace of God given to me by the effective working of His power.
Mark 11:11-23
11 And Jesus went into Jerusalem and into the temple. So when He had looked around at all things, as the hour was already late, He went out to Bethany with the twelve.
The Fig Tree Withered
12 Now the next day, when they had come out from Bethany, He was hungry. 13 And seeing from afar a fig tree having leaves, He went to see if perhaps He would find something on it. When He came to it, He found nothing but leaves, for it was not the season for figs. 14 In response Jesus said to it, "Let no one eat fruit from you ever again."
And His disciples heard it.
Jesus Cleanses the Temple
15 So they came to Jerusalem. Then Jesus went into the temple and began to drive out those who bought and sold in the temple, and overturned the tables of the money changers and the seats of those who sold doves. 16 And He would not allow anyone to carry wares through the temple. 17 Then He taught, saying to them, "Is it not written, 'My house shall be called a house of prayer for all nations'? But you have made it a 'den of thieves.' "
18 And the scribes and chief priests heard it and sought how they might destroy Him; for they feared Him, because all the people were astonished at His teaching. 19 When evening had come, He went out of the city.
The Lesson of the Withered Fig Tree
20 Now in the morning, as they passed by, they saw the fig tree dried up from the roots. 21 And Peter, remembering, said to Him, "Rabbi, look! The fig tree which You cursed has withered away."
22 So Jesus answered and said to them, "Have faith in God. 23 For assuredly, I say to you, whoever says to this mountain, 'Be removed and be cast into the sea,' and does not doubt in his heart, but believes that those things he says will be done, he will have whatever he says.