Important for both Confessor and Penitent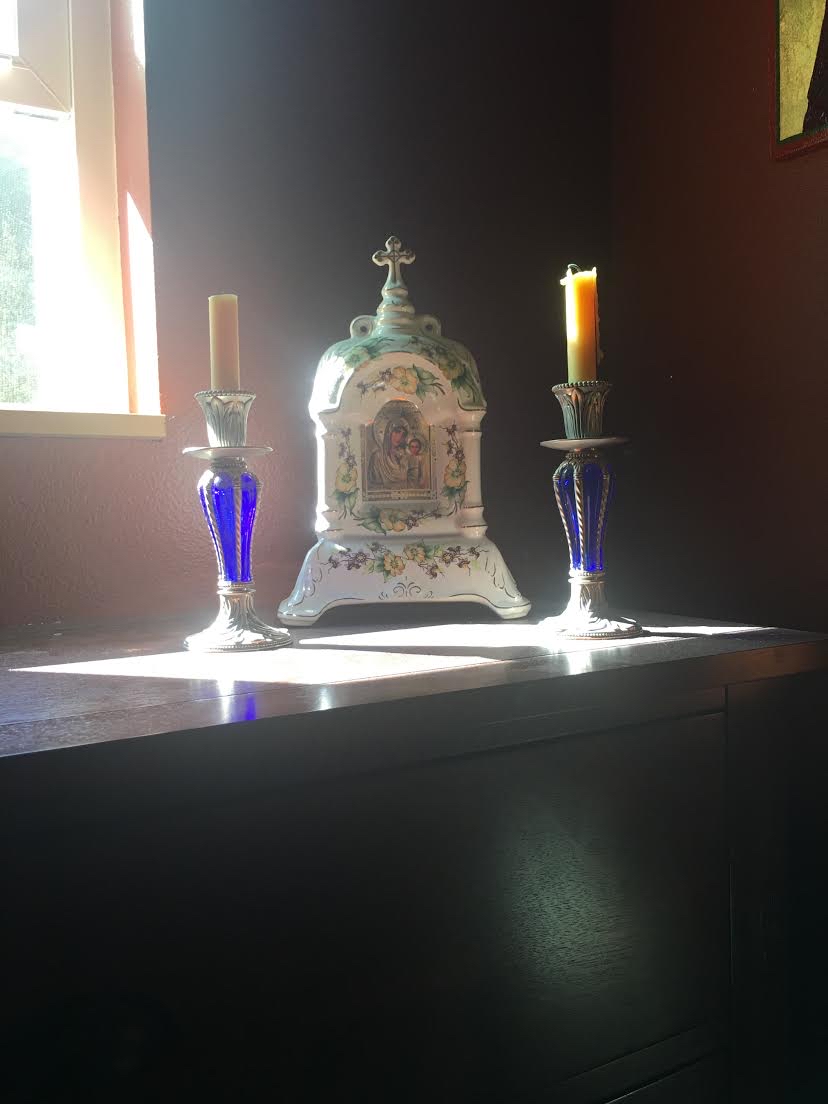 The Seal of Confession is a hard and fast rule throughout the history of the Orthodox Church. Since the priest, in Orthodox theology, is but a witness to the confession, since the confession is given to Christ Himself, confidentiality is an absolute must. The secrecy of this Mystery of Penance is vital, for one could not expect a sincere and open confession if the penitent was doubtful of the confidentiality of his confession. Breaking the Seal of Confession is so serious, in fact, that betrayal of this secrecy can lead to canonical punishment of the priest, including the possibility of being deposed from the holy priesthood, as suggested in The Rudder.
Recently I had a man contact me by email, sharing his grief at not feeling he could trust his priest, having heard the priest was known to have violated the confidentiality of this Mystery of the Church. He continued that another priest refused to hear his confession, so he was feeling cast aside, seeing his spiritual need unfulfilled by the very men called by God to offer spiritual direction. He concluded by sharing his wonderment that non-Orthodox Christians seem more joyful, for his own spiritual journey seemed seemed devoid of joy.
Reading this man's words brought sorrow to my heart, for joy should be our common inheritance as Orthodox Christians. How is it possible we do not experience this joy? The ability to confess one's sins, and receive Christ's absolution is so very central to our Christian faith, it would seem the ultimate failure of his priestly duties, for any priest to refuse to hear a confession, or to cause anyone to avoid confession for fear of having their sins revealed to others.
It is also imperative that the spiritual direction given by a priest in confession must be for the penitents ears only.  If the priest is not permitted to divulge what the penitent says in confession, then the penitent should not divulge what his confessor says. This does not mean sharing what was said by the priest during your confession is anywhere near as reprehensible as having your sins revealed by the priest, but sharing anything said by either the priest, or the penitent, opens the door to breaking the Seal of Confession, for this could easily lead to a friend sharing your confidentially shared words with another person, and having it passed on as gossip to any number of people.
I remember hearing members of a parish accuse their priest of having broken the Seal, only to find out later that the penitent was the one who'd revealed the content of the confession, thus betraying the priest and the congregation. One slip of the confidentiality of the confession, led a whole congregation to believe they could not trust their priest!
Another good reason to always refrain from sharing what was said in confession is that your spouse will feel they have a right to ask what was said, fearing they might look bad in the eyes of the priest. Confession must be the one place where the penitent can always be upfront, if spiritual therapy is to result in healing. Honesty has to be central to the confession.
It is also important that a priest never share things about another priest, or one of his parishioners, to anyone, even if that which he shares was not formally said in confession. To do so only serves to let the person know that their priest is likely talking about them behind their back as well, and they likely can not trust their priest to keep their own shortcomings from public scrutiny.
As a final note, an Orthodox priest should NEVER pronounce absolution in the case of murder, rape, pedophilia, or any other serious crime, unless the person agrees to turn themselves into the police. An important element in confession for any person who is truly sorry for their sins, is their willingness to accept the consequences of justice rendered.
With love in Christ,
Abbot Tryphon
Tuesday September 19, 2017 / September 6, 2017
16th Week after Pentecost. Tone six.
Commemoration of the Miracle of the Archangel Michael at Colossae (Chonae) (4th c.).
Martyr Eudoxius, and with him Martyrs Zeno, Macarius, and 1,104 soldiers in Melitene (311).
New Hieromartyr Demetrius priest (1918).
New Hieromartyrs Constantine, John and Vsevolod priests (1937).
Venerable Archippus of Hierapolis (4th c.).
Martyrs Romulus and 11,000 others in Armenia (2nd c.).
Hieromartyr Cyril, bishop of Gortyna (3rd-4th c.).
Martyrs Cyriacus, Faustus, Abibus, and 11 others at Alexandria (250).
Venerable David of Hermopolis in Egypt (6th c.).
Kiev-Bratsk (1654) and Arabia Icons of the Mother of God.
Martyrs Calodote, Macarius, Andrew, Cyriacus, Dionysius, Andrew the Soldier, Andropelagia, Thecla, Theoctistus, and Sarapabon the Senator, in Egypt (256).
St. Beya, virgin, first abbess of Copeland in Cumbria (7th c.) (Celtic & British).
St. Magnus of Fussen, enlightener of the Allgau region of Germany (750-772).
The Scripture Readings
Galatians 5:11-21
11 And I, brethren, if I still preach circumcision, why do I still suffer persecution? Then the offense of the cross has ceased. 12 I could wish that those who trouble you would even cut themselves off!
13 For you, brethren, have been called to liberty; only do not use liberty as an opportunity for the flesh, but through love serve one another. 14 For all the law is fulfilled in one word, even in this: "You shall love your neighbor as yourself." 15 But if you bite and devour one another, beware lest you be consumed by one another!
Walking in the Spirit
16 I say then: Walk in the Spirit, and you shall not fulfill the lust of the flesh. 17 For the flesh lusts against the Spirit, and the Spirit against the flesh; and these are contrary to one another, so that you do not do the things that you wish. 18 But if you are led by the Spirit, you are not under the law.
19 Now the works of the flesh are evident, which are: adultery, fornication, uncleanness, lewdness, 20 idolatry, sorcery, hatred, contentions, jealousies, outbursts of wrath, selfish ambitions, dissensions, heresies, 21 envy, murders, drunkenness, revelries, and the like; of which I tell you beforehand, just as I also told you in time past, that those who practice such things will not inherit the kingdom of God.
Mark 7:5-16
5 Then the Pharisees and scribes asked Him, "Why do Your disciples not walk according to the tradition of the elders, but eat bread with unwashed hands?"
6 He answered and said to them, "Well did Isaiah prophesy of you hypocrites, as it is written:
'This people honors Me with their lips,
But their heart is far from Me.
7 And in vain they worship Me,
Teaching as doctrines the commandments of men.'
8 For laying aside the commandment of God, you hold the tradition of men —the washing of pitchers and cups, and many other such things you do."
9 He said to them, "All too well you reject the commandment of God, that you may keep your tradition. 10 For Moses said, 'Honor your father and your mother'; and, 'He who curses father or mother, let him be put to death.' 11 But you say, 'If a man says to his father or mother, "Whatever profit you might have received from me is Corban"—' (that is, a gift to God), 12 then you no longer let him do anything for his father or his mother, 13 making the word of God of no effect through your tradition which you have handed down. And many such things you do."
14 When He had called all the multitude to Himself, He said to them, "Hear Me, everyone, and understand: 15 There is nothing that enters a man from outside which can defile him; but the things which come out of him, those are the things that defile a man. 16 If anyone has ears to hear, let him hear!"