Encountering drought in one's soul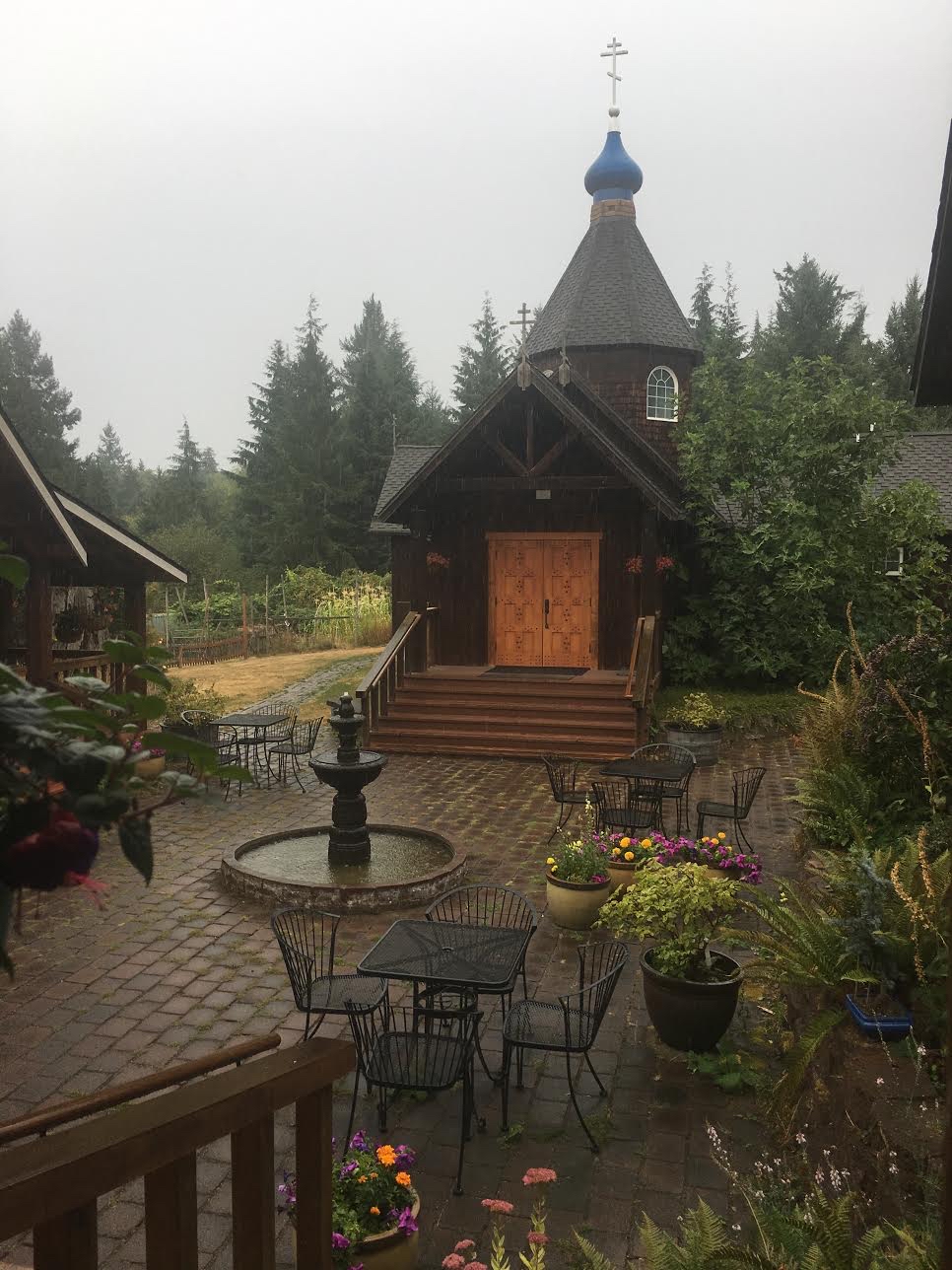 When most people think of Seattle, they think of rain, lots of rain. Anyone who would choose to live in the Puget Sound region better like rain, we tell our visitors. We love lush green forests, and rushing streams. We love our mountains, snow capped year round. We love the mist that rises over our forests, lakes and rivers, and we love our foggy autumn days. We love our rain!
Drought has had a significant impact on whole civilizations, even being responsible for the total abandonment of great cities, now buried beneath the sands of history. The Great Dust Bowl led to the mass migration of our own people, as farms and towns were gobbled up by dust storms, having a devastating impact on the lives of thousands of families.
As we all meditate on the dire consequences of climate change, with increased flooding and hurricanes in some parts of the country, while other states experience longer periods of drought, it is perhaps a good time to take a look at another type of drought, one that impacts the souls of believers. Periods of spiritual dryness come to all of us, and just as the earth is impacted with the death of plants and animals, so too can this spiritual drought bring death to the soul.
The image of the nineteenth century "rainmaker" comes to my mind, when traveling entrepreneurs managed to garner sums of money from local townspeople and farmers, with the promise of "making rain". The desperate locals would fork over their remaining meager savings in the hopes of bringing the much needed rain for their crops, and dried up wells.
During periods of spiritual dryness, people tend to look in all the wrong places, all in a desperate attempt to quench their thirst for the meaning of life. Trying to fill a spiritual void, they look to entertainment, material goods, and worldly abandon, hoping to quench the drought they sense has taken hold of them. Like the farmers and townspeople of the Dust Bowl, they pay money to the "rainmakers" of pop music, entertainment, and material goods, all in a desperate attempt to find meaning to their lives, all the while ignoring the ocean of Living Water that resides within.
With love in Christ,
Abbot Tryphon
Photos: Our first rain in months, and we are rejoicing! Father Philosoph Uhlman, of Victoria, B.C. spent two days with us.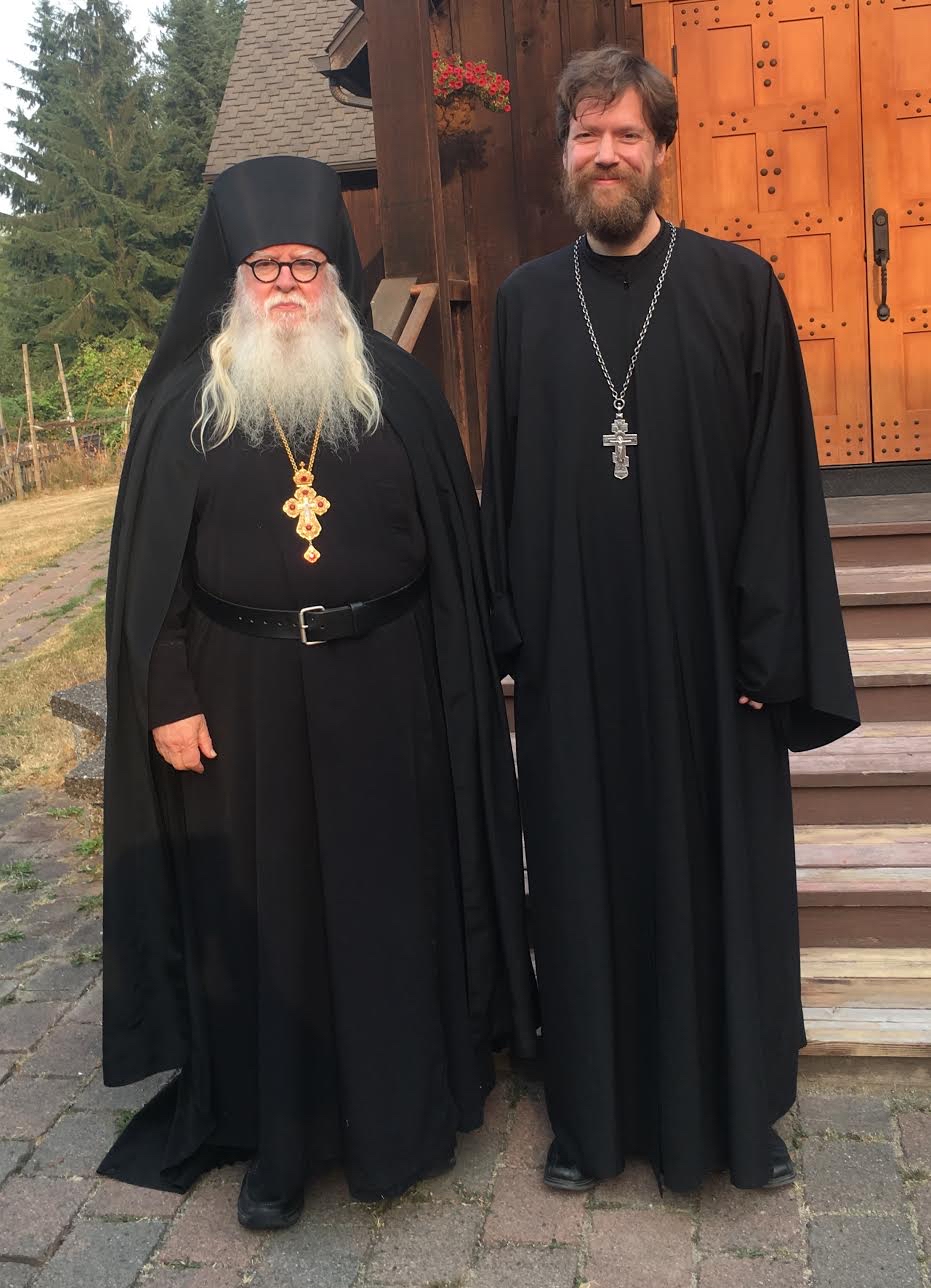 Monday September 18, 2017 / September 5, 2017
16th Week after Pentecost. Tone six.
Holy Prophet Zacharias and Righteous Elizabeth (1st c.), parents of St. John the Forerunner.
Martyrdom of St. Athanasius, abbot, of Brest, by the Latins (1649).
New Hieromartyr Alexis, archbishop of Velikoustiuzh, Martyr Euthymius (1937).
Martyrdom of the Holy Passion-bearer Gleb of Russia, in holy baptism David (1051).
Martyrs Thiphael and his sister, Thivea (or Vivea) (98-138).
Martyr Sarbelus of Edessa.
Virgin-martyr Rhais (Raisa) of Alexandria (308).
Martyrs Juventinus and Maximus at Antioch (4th c.).
Martyrs Urban, Theodore, Medimnus, and 77 Companions at Nicomedia (370).
Martyrs Abdas, Hormizd, and Sunin of Persia (ca. 424).
Appearance of the Holy Apostle Peter to Emperor Justinian at Athira near Constantinople.
The Scripture Readings
Galatians 4:28-5:10
28 Now we, brethren, as Isaac was, are children of promise. 29 But, as he who was born according to the flesh then persecuted him who was born according to the Spirit, even so it is now. 30 Nevertheless what does the Scripture say? "Cast out the bondwoman and her son, for the son of the bondwoman shall not be heir with the son of the freewoman." 31 So then, brethren, we are not children of the bondwoman but of the free.
Christian Liberty
5 Stand fast therefore in the liberty by which Christ has made us free, and do not be entangled again with a yoke of bondage. 2 Indeed I, Paul, say to you that if you become circumcised, Christ will profit you nothing. 3 And I testify again to every man who becomes circumcised that he is a debtor to keep the whole law. 4 You have become estranged from Christ, you who attempt to be justified by law; you have fallen from grace. 5 For we through the Spirit eagerly wait for the hope of righteousness by faith. 6 For in Christ Jesus neither circumcision nor uncircumcision avails anything, but faith working through love.
Love Fulfills the Law
7 You ran well. Who hindered you from obeying the truth? 8 This persuasion does not come from Him who calls you. 9 A little leaven leavens the whole lump. 10 I have confidence in you, in the Lord, that you will have no other mind; but he who troubles you shall bear his judgment, whoever he is.
Mark 6:55-7:8
55 ran through that whole surrounding region, and began to carry about on beds those who were sick to wherever they heard He was. 56 Wherever He entered, into villages, cities, or the country, they laid the sick in the marketplaces, and begged Him that they might just touch the hem of His garment. And as many as touched Him were made well.
Defilement Comes from Within
7 Then the Pharisees and some of the scribes came together to Him, having come from Jerusalem. 2 Now when they saw some of His disciples eat bread with defiled, that is, with unwashed hands, they found fault. 3 For the Pharisees and all the Jews do not eat unless they wash their hands in a special way, holding the tradition of the elders. 4 When they come from the marketplace, they do not eat unless they wash. And there are many other things which they have received and hold, like the washing of cups, pitchers, copper vessels, and couches.
5 Then the Pharisees and scribes asked Him, "Why do Your disciples not walk according to the tradition of the elders, but eat bread with unwashed hands?"
6 He answered and said to them, "Well did Isaiah prophesy of you hypocrites, as it is written:
'This people honors Me with their lips,
But their heart is far from Me.
7 And in vain they worship Me,
Teaching as doctrines the commandments of men.'
8 For laying aside the commandment of God, you hold the tradition of men —the washing of pitchers and cups, and many other such things you do."