The litmus test for all human rights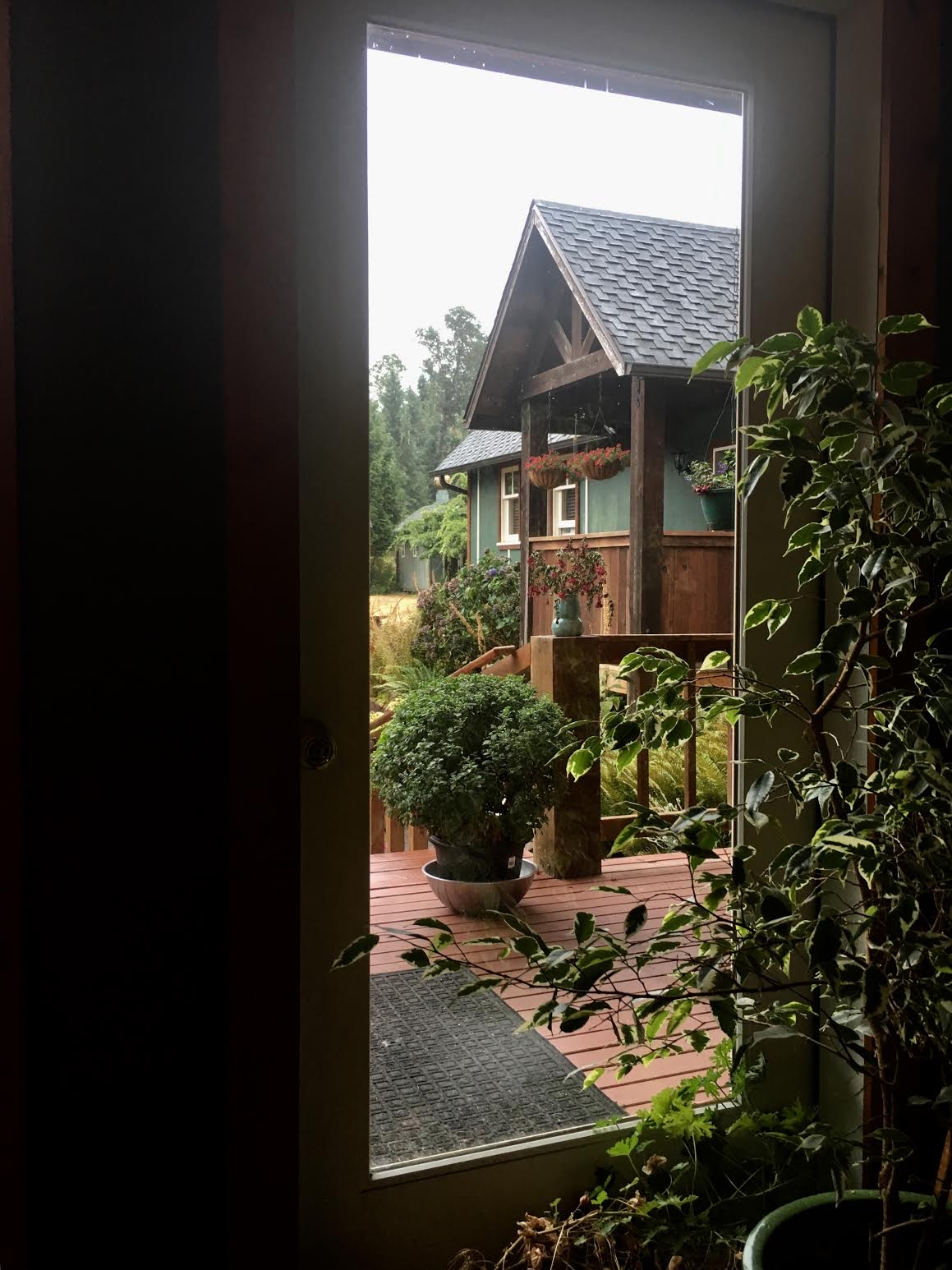 Freedom of religion has has always been the hallmark of our American way of life. Our Founding Fathers migrated to the shores of the New World primarily to seek religious freedom, fleeing as they where the religious persecution they suffered in England. The Founding Fathers were seeking the freedom to live according a conscience based on their religious beliefs, and to live according to the moral and spiritual order based on a foundation of adherence to God's Word.
Their right to religious liberty was a litmus test for all human rights. Religious rights were to become the very foundation for all the rights and freedoms we have enjoyed in the United States, and for which we've been known throughout the world. When religious rights are protected, prosperity, participation in cultural, and peaceful coexistence for all is guaranteed. When religious rights are protected, the Church is free to be involved in the social and political life of the nation. But when religious rights are threatened, all other rights become vulnerable.
Central to religious freedom is the freedom to follow one's conscience. When religious freedom is reduced to freedom of worship, and religious leaders are expected to remain silent in the face of national debate, basic religious freedom is threatened. The government is more than happy to welcome the social and charitable aid of the Church, and happy that we help the homeless, feed the hungry, and operate hospitals that meet the needs of society. Yet the government would limit the religious freedom of our faithful to operate these very institutions according to a moral and religious conscience that has been formed within the life of the Church, and based on an adherence to the moral teaches of historic, biblical Christianity.
When the government forces court clerks and other civil servants to sign legal documents authorizing same sex marriages, or doctors to make referrals for abortions, and pharmacists to sell abortifacients, religious freedom is compromised.
Certainly there are far more violent persecutions of Christians in other countries, such as the massacre of Coptic Christians in Egypt, and the terrorist attacks on Christians in Nigeria, Syria, and throughout the Middle East, but when our government would dismiss Christian clergy from the sphere of public debate, and relegate religious freedom to nothing more than private belief, we will have seen the beginning of the end of freedom of religion.
Individual Christians who oppose laws that violate their consciences, and who are therefore marginalized by a government that would limit religious freedom to freedom of worship, have no religious freedom. That said, I am in no way suggesting freedom of conscience should be denied those who do not agree with me, or with the Church's stand on moral issues. Protection for same-sex unions, in my opinion, is between them and the government. However, to call such contractual relationships marriage, and to demand State employees who disagree because of their religious views with such contractual relationships act as agents of the State, goes against religious freedom, and must be resisted.
Love in Christ,
Abbot Tryphon
Sunday September 24, 2017 / September 11, 2017
16th Sunday after Pentecost. Tone seven.
Sunday before the Universal Elevation of the Precious and Life-Creating Cross of the Lord
Translation of the relics of Venerables Sergius and Herman of Valaam.
Venerable Theodora of Alexandria (490).
Hieromartyrs Nicholas and Victor priests (1918).
Hieromartyr Carp priest (1937).
Venerable Silouan, elder of Mt. Athos (1938).
Hieromartyr Nicholas diacon (1942).
Martyrs Demetrius, his wife Euanthia, and their son Demetrianat Skepsis on the Hellespont (1st c.).
Martyrs Diodorus, Didymus, and Diomedes of Laodicea (4th c.).
Martyr Ia of Persia and 9,000 Martyrs with her (363).
Venerable Euphrosynus the Cook of Alexandria (9th c.).
Weeping Kazan Icon of the Most Holy Theotokos, of "Kaplunovka" (1689).
Martyrs Serapion, Cronides (Hieronides), and Leontius of Alexandria (237).
Venerable Paphnutius the Confessor, bishop in the Egyptian Thebaid (4th c.).
Holy Martyr Theodora of Vasta in the Peloponnesus.
Venerable Elias the Cave-dweller, of Calabria (960).
Canonization (1978) of St. Xenia of St. Petersburg (18th c.).
Venerable Deiniol, abbot of Bangor, bishop in Wales (584) (Celtic & British).
The Scripture Readings
Luke 24:12-35
12 But Peter arose and ran to the tomb; and stooping down, he saw the linen cloths lying by themselves; and he departed, marveling to himself at what had happened.
The Road to Emmaus
13 Now behold, two of them were traveling that same day to a village called Emmaus, which was seven miles from Jerusalem. 14 And they talked together of all these things which had happened. 15 So it was, while they conversed and reasoned, that Jesus Himself drew near and went with them. 16 But their eyes were restrained, so that they did not know Him.
17 And He said to them, "What kind of conversation is this that you have with one another as you walk and are sad?"
18 Then the one whose name was Cleopas answered and said to Him, "Are You the only stranger in Jerusalem, and have You not known the things which happened there in these days?"
19 And He said to them, "What things?"
So they said to Him, "The things concerning Jesus of Nazareth, who was a Prophet mighty in deed and word before God and all the people, 20 and how the chief priests and our rulers delivered Him to be condemned to death, and crucified Him. 21 But we were hoping that it was He who was going to redeem Israel. Indeed, besides all this, today is the third day since these things happened. 22 Yes, and certain women of our company, who arrived at the tomb early, astonished us. 23 When they did not find His body, they came saying that they had also seen a vision of angels who said He was alive. 24 And certain of those who were with us went to the tomb and found it just as the women had said; but Him they did not see."
25 Then He said to them, "O foolish ones, and slow of heart to believe in all that the prophets have spoken! 26 Ought not the Christ to have suffered these things and to enter into His glory?" 27 And beginning at Moses and all the Prophets, He expounded to them in all the Scriptures the things concerning Himself.
The Disciples' Eyes Opened
28 Then they drew near to the village where they were going, and He indicated that He would have gone farther. 29 But they constrained Him, saying, "Abide with us, for it is toward evening, and the day is far spent." And He went in to stay with them.
30 Now it came to pass, as He sat at the table with them, that He took bread, blessed and broke it, and gave it to them. 31 Then their eyes were opened and they knew Him; and He vanished from their sight.
32 And they said to one another, "Did not our heart burn within us while He talked with us on the road, and while He opened the Scriptures to us?" 33 So they rose up that very hour and returned to Jerusalem, and found the eleven and those who were with them gathered together, 34 saying, "The Lord is risen indeed, and has appeared to Simon!" 35 And they told about the things that had happened on the road, and how He was known to them in the breaking of bread.
2 Corinthians 6:1-10
Marks of the Ministry
6 We then, as workers together with Him also plead with you not to receive the grace of God in vain. 2 For He says:
"In an acceptable time I have heard you,
And in the day of salvation I have helped you."
Behold, now is the accepted time; behold, now is the day of salvation.
3 We give no offense in anything, that our ministry may not be blamed. 4 But in all things we commend ourselves as ministers of God: in much patience, in tribulations, in needs, in distresses, 5 in stripes, in imprisonments, in tumults, in labors, in sleeplessness, in fastings; 6 by purity, by knowledge, by longsuffering, by kindness, by the Holy Spirit, by sincere love, 7 by the word of truth, by the power of God, by the armor of righteousness on the right hand and on the left, 8 by honor and dishonor, by evil report and good report; as deceivers, and yet true; 9 as unknown, and yet well known; as dying, and behold we live; as chastened, and yet not killed; 10 as sorrowful, yet always rejoicing; as poor, yet making many rich; as having nothing, and yet possessing all things.
Matthew 25:14-30
The Parable of the Talents
14 "For the kingdom of heaven is like a man traveling to a far country, who called his own servants and delivered his goods to them.15 And to one he gave five talents, to another two, and to another one, to each according to his own ability; and immediately he went on a journey. 16 Then he who had received the five talents went and traded with them, and made another five talents. 17 And likewise he who had received two gained two more also. 18 But he who had received one went and dug in the ground, and hid his lord's money. 19 After a long time the lord of those servants came and settled accounts with them.
20 "So he who had received five talents came and brought five other talents, saying, 'Lord, you delivered to me five talents; look, I have gained five more talents besides them.' 21 His lord said to him, 'Well done, good and faithful servant; you were faithful over a few things, I will make you ruler over many things. Enter into the joy of your lord.' 22 He also who had received two talents came and said, 'Lord, you delivered to me two talents; look, I have gained two more talents besides them.' 23 His lord said to him, 'Well done, good and faithful servant; you have been faithful over a few things, I will make you ruler over many things. Enter into the joy of your lord.'
24 "Then he who had received the one talent came and said, 'Lord, I knew you to be a hard man, reaping where you have not sown, and gathering where you have not scattered seed. 25 And I was afraid, and went and hid your talent in the ground. Look, there you have what is yours.'
26 "But his lord answered and said to him, 'You wicked and lazy servant, you knew that I reap where I have not sown, and gather where I have not scattered seed. 27 So you ought to have deposited my money with the bankers, and at my coming I would have received back my own with interest. 28 Therefore take the talent from him, and give it to him who has ten talents.
29 'For to everyone who has, more will be given, and he will have abundance; but from him who does not have, even what he has will be taken away. 30 And cast the unprofitable servant into the outer darkness. There will be weeping and gnashing of teeth.'