The importance of the desert to the inner life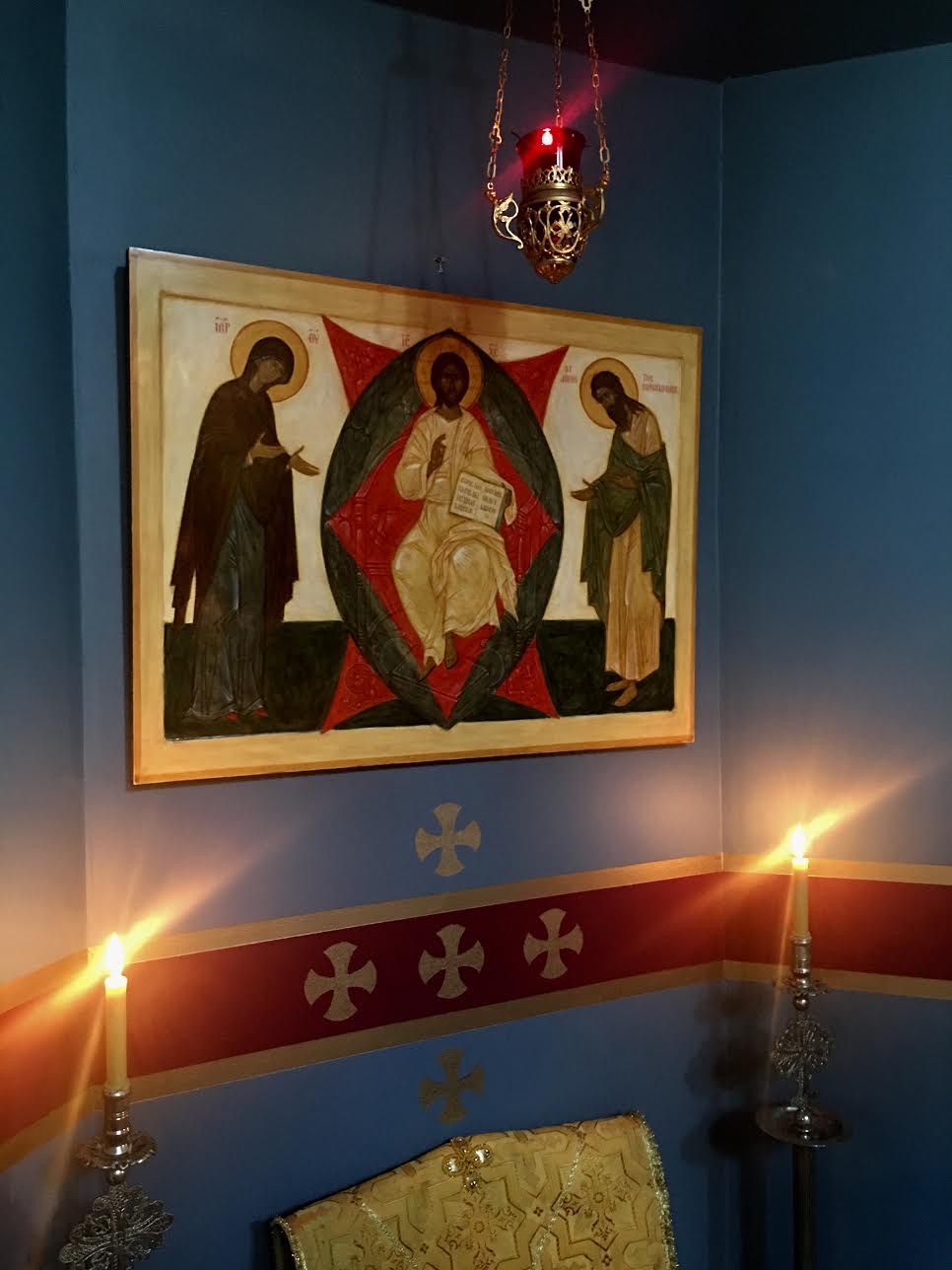 The Russian word, "Poustinia", means "desert", and the importance of the poustinia to the inner life can not be dismissed. If we are to hear the voice of God speaking to us, we must listen to His silence. If we are to learn to hear His voice, we must learn to be silent. Without recollection and silence, the inner life is impossible, and we will not make spiritual progress.
The desert must be a part of our daily living, for without entering into the desert of the heart, nothing can be gained. With the noise of the Internet, and the world of computers, iPods, laptops, and iPhones, the noise of the world threatens our soul like nothing in the previous history of humanity. The world of cybernetics has its place, but we must not allow it to overwhelm the spiritual dimension of our humanity.
With love in Christ,
Abbot Tryphon
Saturday September 9, 2017 / August 27, 2017
14th Week after Pentecost. Tone four.
Venerable Poemen the Great (450).
New Hieromartyrs Priests Michael Voskresensky and Stephen Nemkov, and those with them, of Nizhni-Novgorod (1918).
New Hieromartyrs John, John priest and Hieromartyr Methodius (1937).
New Hieromartyr Aleksander, priest (1939).
New Hieromartyr Vladimir, priest (1940).
St. Demetrius confessor, priest (1952).
Venerables Pimen, Kuksha, and Nicon of the Kiev Caves (1114).
St. Hosius (Osia) the Confessor, bishop of Cordova (4th c.).
St. Liberius, pope of Rome (366).
Venerable Poemen of Palestine (605).
Martyr Anthusa.
Venerable Sabbas of Benephali.
Great-martyr Phanurius the Newly Appeared of Rhodes (Greek).
Translation of the relics of Sts. Theognostus, Cyprian, and Photius, metropolitans of Moscow (1479).
St. Caesarius, bishop of Aries (543) (Celtic & British).
Martyr-hermit Decuman of Watchet.
Martyr Djan Darada, the Ethiopian eunuch of Queen Candace.
The Scripture Readings
1 Corinthians 4:1-5
Stewards of the Mysteries of God
4 Let a man so consider us, as servants of Christ and stewards of the mysteries of God. 2 Moreover it is required in stewards that one be found faithful. 3 But with me it is a very small thing that I should be judged by you or by a human court. In fact, I do not even judge myself. 4 For I know of nothing against myself, yet I am not justified by this; but He who judges me is the Lord. 5 Therefore judge nothing before the time, until the Lord comes, who will both bring to light the hidden things of darkness and reveal the counsels of the hearts. Then each one's praise will come from God.
Matthew 23:1-12
Woe to the Scribes and Pharisees
23 Then Jesus spoke to the multitudes and to His disciples, 2 saying: "The scribes and the Pharisees sit in Moses' seat. 3 Therefore whatever they tell you to observe, that observe and do, but do not do according to their works; for they say, and do not do. 4 For they bind heavy burdens, hard to bear, and lay them on men's shoulders; but they themselves will not move them with one of their fingers. 5 But all their works they do to be seen by men. They make their phylacteries broad and enlarge the borders of their garments. 6 They love the best places at feasts, the best seats in the synagogues, 7 greetings in the marketplaces, and to be called by men, 'Rabbi, Rabbi.' 8 But you, do not be called 'Rabbi'; for One is your Teacher, the Christ, and you are all brethren. 9 Do not call anyone on earth your father; for One is your Father, He who is in heaven. 10 And do not be called teachers; for One is your Teacher, the Christ. 11 But he who is greatest among you shall be your servant. 12 And whoever exalts himself will be humbled, and he who humbles himself will be exalted.