Giving in to the temptation to judge another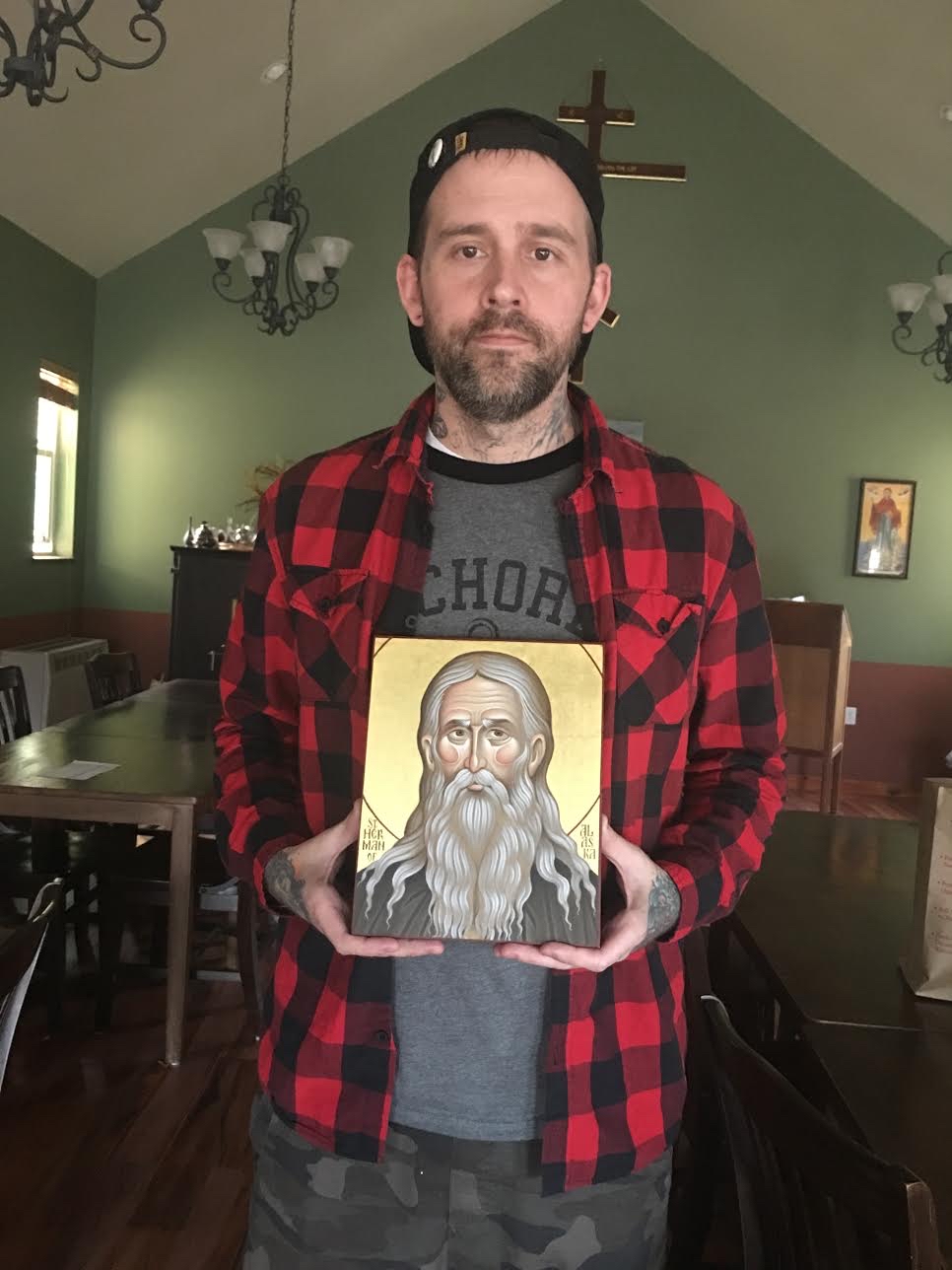 As Orthodox Christians we must resist speaking against another, for if we judge another it is because Satan wishes to drag us down into the sin of thinking we are better than them. The best defense against the Evil One is to stand united in prayer with one another. We must not give in to the temptation to judge anyone, but rather pray for those who may disappoint or hurt us. To do anything less is to fall short of the Glory of God. We must all stand strong against the temptations that would divide us. It is Christ Who sustains us and in turn we must sustain one another. It is Christ who unites us, and the devil who divides us. This truth must be forefront in our thinking if we are to gain victory in spiritual warfare.
"Seven brothers were ill in one hospital. One recovered from his illness and got up and rushed to serve his other brothers with brotherly love, to speed their recovery. Be like this brother. Consider all men to be your brothers, and sick brothers at that. And if you come to feel that God has given you better health than others, know that it is given through mercy, so in health you may serve your frailer brothers." (Saint Nikolai of Serbia)
When we think we are better than whose whose lives are given over to sinful living, all the while becoming puffed up that we are not like them, we become worse then them. Knowing the truth, we reject the mercy and love that God has bestowed upon us, for we refuse to extend God's love and mercy upon those who've been placed before us. Thinking we are better then them, we are in all actuality far more sinful than them.
Love in Christ,
Abbot Tryphon
Photos: My spiritual son, John Shayne Swenson, is spending a few days with us in retreat. God has given him a special gift as an iconographer.
Friday September 8, 2017 / August 26, 2017
14th Week after Pentecost. Tone four.
Fast. Food with Oil
Commemoration of the Meeting of the "Vladimir" Icon of the Most Holy Theotokos and the deliverance of Moscow from the Invasion of Tamerlane in 1395.
Martyrs Adrian and Natalia and 23 companions of Nicomedia (4th c.).
New Hieromartyr Peter priest and St. Gregory confessor, priest (1938).
Blessed Mary Diveyevo (1931).
New Hieromartyr Victor priets, Martyr Demetrius, Peter and New Hiero-confessor Archpriest Roman Medved of Moscow (1937).
New Hieromartyr Nectarius (Trezvinsky), bishop of Yaransk (1937).
Venerable Adrian, abbot of Ondrusov (Valaam) (1549).
The Pskov Caves Icon of the Most Holy Mother of God, named the "Tenderness" (1542).
Blessed Cyprian of Storozhev, former outlaw (16th c.).
Venerable Adrian, abbot of Poshekhonye (1550).
Vladimir-Eletsk Icon of the Most Holy Mother of God (1395).
Venerable Tithoes of the Thebaid (4th c.), disciple of St. Pachomius the Great (4th c.).
Venerable Ibestion the Confessor, Egyptian ascetic.
St. Zer-Jacob, missionary of Ethiopia.
Venerable Adrian of Uglich (1504), disciple of St. Paisius of Uglich.
Finding of the relics of Venerable Bassian of Alatyr Monastery (17th c.).
Monk Ioasaph, prince of India (Greek).
Martyrs Atticus and Sisinnius (Greek).
The miraculous renewal of the Vladimir Icon of the Theotokos in Harbin (Manchuria) (1925).
The Scripture Readings
Luke 1:39-49
Mary Visits Elizabeth
39 Now Mary arose in those days and went into the hill country with haste, to a city of Judah, 40 and entered the house of Zacharias and greeted Elizabeth. 41 And it happened, when Elizabeth heard the greeting of Mary, that the babe leaped in her womb; and Elizabeth was filled with the Holy Spirit. 42 Then she spoke out with a loud voice and said, "Blessed are you among women, and blessed is the fruit of your womb! 43 But why is this granted to me, that the mother of my Lord should come to me? 44 For indeed, as soon as the voice of your greeting sounded in my ears, the babe leaped in my womb for joy. 45 Blessed is she who believed, for there will be a fulfillment of those things which were told her from the Lord."
The Song of Mary
46 And Mary said:
"My soul magnifies the Lord,
47 And my spirit has rejoiced in God my Savior.
48 For He has regarded the lowly state of His maidservant;
For behold, henceforth all generations will call me blessed.
49 For He who is mighty has done great things for me,
And holy is His name.
Luke 1:56
56 And Mary remained with her about three months, and returned to her house.
Galatians 2:6-10
6 But from those who seemed to be something—whatever they were, it makes no difference to me; God shows personal favoritism to no man—for those who seemed to be something added nothing to me. 7 But on the contrary, when they saw that the gospel for the uncircumcised had been committed to me, as the gospel for the circumcised was to Peter 8 (for He who worked effectively in Peter for the apostleship to the circumcised also worked effectively in me toward the Gentiles), 9 and when James, Cephas, and John, who seemed to be pillars, perceived the grace that had been given to me, they gave me and Barnabas the right hand of fellowship, that we should go to the Gentiles and they to the circumcised. 10 They desired only that we should remember the poor, the very thing which I also was eager to do.
Mark 5:22-24
22 And behold, one of the rulers of the synagogue came, Jairus by name. And when he saw Him, he fell at His feet 23 and begged Him earnestly, saying, "My little daughter lies at the point of death. Come and lay Your hands on her, that she may be healed, and she will live." 24 So Jesus went with him, and a great multitude followed Him and thronged Him.