Changing our bad behavior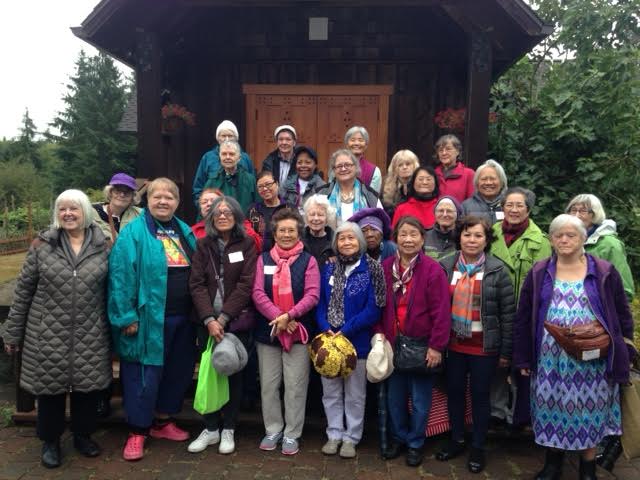 We often become frustrated with ourselves, wanting to change bad behavior, but seemingly incapable of making the changes we desire. Each week we confess the same sins over and over. We know the priest has heard the same confession, week after week, and we're aware that he could probably say our confession for us, having heard it that often. What we don't seem to know is that there is a simple reason for our repetition. These bad behaviors only seem to be unchangeable because we don't really struggle with the passions in a way that will bring about successful change.
For the person who always flies off the handle in anger, there is the matter of habit. Their temper flares up because of what the other person has done, so the outburst is really not about them, but about the other person. Change, therefore, becomes almost impossible. The person who is always stretching the truth is aware of their sin, but the habit is so strongly held, they find themselves lying before even realizing their confessed sin is being repeated. The over eater makes a commitment to lose weight, but makes no attempt to empty the refrigerator of the very leftover cake that was a temptation the night before. So, while watching television, the thought comes into their mind that there is that one piece of cake remaining, and they rush forth that final consumption. Almost like magic, there is another cake sitting on the counter by the next afternoon.
We all have had moments like this, when we seemingly can't stop the bad behavior that we confess over and over, almost like a litany. Our captivity to this bad behavior seems permanent, and change impossible. Yet if we make a concerted effort to change, little by little, we will find we really can master those stubborn behaviors that seem so insurmountable. Instead of beating ourselves up each time we fall, we take those little baby steps, and little by little, we make progress. That cake we consumed becomes our last piece, because this time we don't go near the row in the grocery store where we know the bakery goods are displayed. We manage to curb our temper because we made a commitment to get through just two hours around that person in the office who pushes our buttons, and when the two hours passes, we have reason to pat ourselves on the back. We pass half a day without inventing a new story about ourselves, and before long, we are no longer confessing that sin. Little by little, we find we can change bad behavior.
"A man cannot correct himself all of a sudden, but it is like pulling a barge – pull, pull, and let go, let go! Not all at once, but little by little. Do you know the mast on a ship? There is a pole to which is tied all of the ship's lines. If you pull on it then everything gradually pulls. But if you take it all at once, you will ruin everything (St. Ambrose of Optina)."
Love in Christ,
Abbot Tryphon
Photo: The annual visit of members from the Pike Place Market Senior Center.
Friday September 22, 2017 / September 9, 2017
16th Week after Pentecost. Tone six.
Fast. Food with Oil
Holy and Righteous Ancestors of God Joachim and Anna.
Martyr Severian of Sebaste (320).
Venerable Joseph, abbot of Volokolamsk (or Volotsk) (1515).
Uncovering of the relics (1896) of St. Theodosius, archbishop of Chernigov (1696).
New Hieromartyrs Gregory priest and Aleksander deacon (1918).
New Hieromartyrs Zaharias archbishop of Voronezh, Basil, Sergius, Joseph, Alexis priests and Martyr Basil (1937).
New Hieromartyr Andronicus (1938).
New Hieromartyr Alexander, priest (1942).
Venerable Theophanes the Confessor and Faster of Mt. Diabenos (299).
Martyrs Chariton and Straton.
Blessed Nicetas the Hidden of Constantinople (12th c.).
Commemoration of the Third Ecumenical Council (431).
Venerable Onuphrius of Voronsk (1789) (Romania).
Venerable Joachim, abbot of Opochka Monastery (Pskov) (1550).
St. Kieran (Ciaran) of Clonmacnois (Ireland) (ca. 545) (Celtic & British).
St. Omer, bishop of Therouanne (670).
St. Wulfhilda, abbes of Barking.
St. Bettelin, Hermit of Crowland.
The Scripture Readings
Ephesians 1:7-17
7 In Him we have redemption through His blood, the forgiveness of sins, according to the riches of His grace 8 which He made to abound toward us in all wisdom and prudence, 9 having made known to us the mystery of His will, according to His good pleasure which He purposed in Himself, 10 that in the dispensation of the fullness of the times He might gather together in one all things in Christ, both which are in heaven and which are on earth—in Him. 11 In Him also we have obtained an inheritance, being predestined according to the purpose of Him who works all things according to the counsel of His will, 12 that we who first trusted in Christ should be to the praise of His glory.
13 In Him you also trusted, after you heard the word of truth, the gospel of your salvation; in whom also, having believed, you were sealed with the Holy Spirit of promise, 14 who is the guarantee of our inheritance until the redemption of the purchased possession, to the praise of His glory.
Prayer for Spiritual Wisdom
15 Therefore I also, after I heard of your faith in the Lord Jesus and your love for all the saints, 16 do not cease to give thanks for you, making mention of you in my prayers: 17 that the God of our Lord Jesus Christ, the Father of glory, may give to you the spirit of wisdom and revelation in the knowledge of Him,
Mark 8:1-10
Feeding the Four Thousand
8 In those days, the multitude being very great and having nothing to eat, Jesus called His disciples to Him and said to them, 2 "I have compassion on the multitude, because they have now continued with Me three days and have nothing to eat. 3 And if I send them away hungry to their own houses, they will faint on the way; for some of them have come from afar."
4 Then His disciples answered Him, "How can one satisfy these people with bread here in the wilderness?"
5 He asked them, "How many loaves do you have?"
And they said, "Seven."
6 So He commanded the multitude to sit down on the ground. And He took the seven loaves and gave thanks, broke them and gave them to His disciples to set before them; and they set them before the multitude. 7 They also had a few small fish; and having blessed them, He said to set them also before them. 8 So they ate and were filled, and they took up seven large baskets of leftover fragments. 9 Now those who had eaten were about four thousand. And He sent them away, 10 immediately got into the boat with His disciples, and came to the region of Dalmanutha.